What you can have
KidsGuard Pro

Ensure kids' online safety by keeping tabs on call history, SMS text messages, screen time usage, real-time location, and setting alerts for certain keywords. Your ultimate choice for responsible digital parenting.

KidsGuard for WhatsApp

Track WhatsApp chats, received documents, status, voice memos, call history, and multi-media files whenever you want.

MoniVisor for Windows

Evaluate the performance by monitoring user activity, file changes, web history, and recording keystrokes on Windows.

KidsGuard for LINE

View recent LINE chat threads, voice messages, call logs, multi-media files, and set keyword alerts and time limits.
View All Products >
Is parental control necessary in digital age?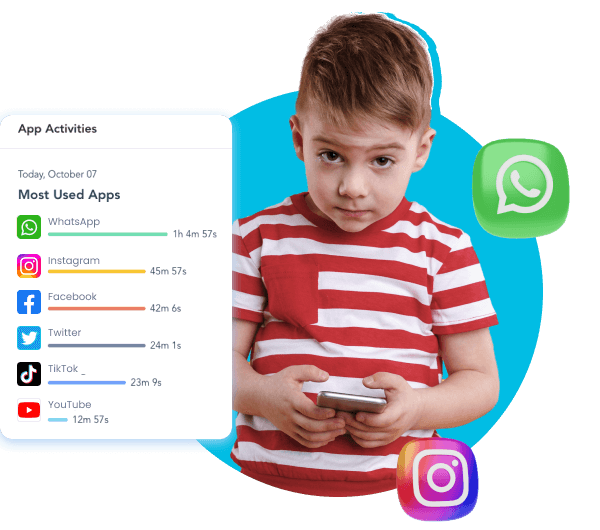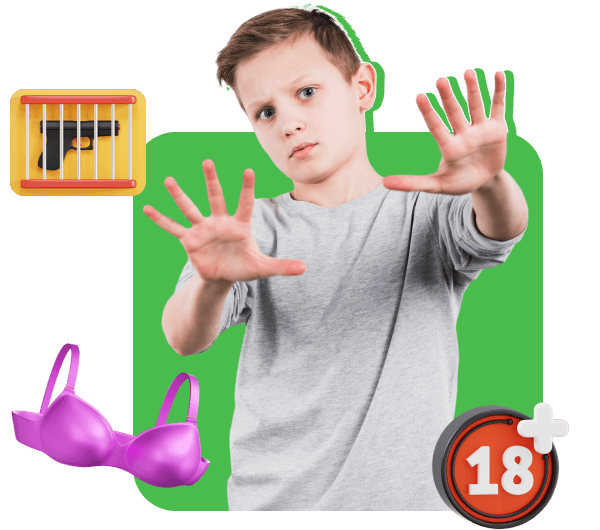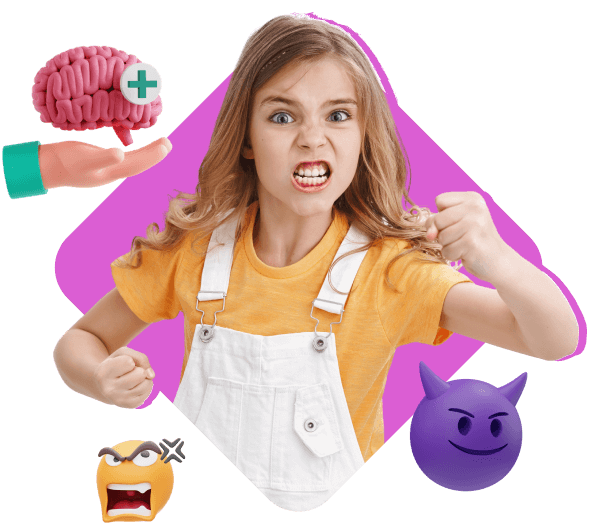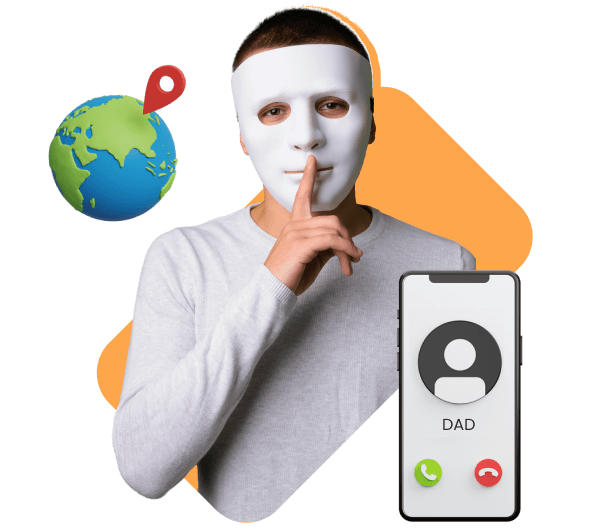 Is parental control necessary in digital age?
Social media activities
When kids' time spent online increases, those who lack self-control may indulge themselves in social platforms, for instance, Instagram, TikTok, YouTube, or Roblox. Additionally, kids are at the stage of developing social skills and a positive outlook on life. As a result, too much unmonitored screen time can be unhealthy and potentially dangerous. Parental control ensures the right balance.
Monitor Now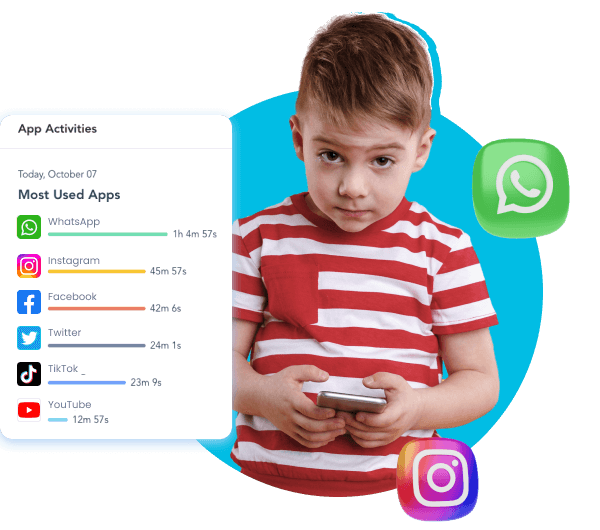 Explicit content
Inappropriate content includes explicit videos, images, websites, and other stuff. Exposure to explicit content can lead to negative effects on minors, like trauma, distorted attitudes, or unhealthy views towards women. Statistics demonstrate that 68.97% of tweens and 90.73% of teens encountered nudity or content of a sexual nature. Parents should shield children from explicit content online. Parental control prevents exposure.
Monitor Now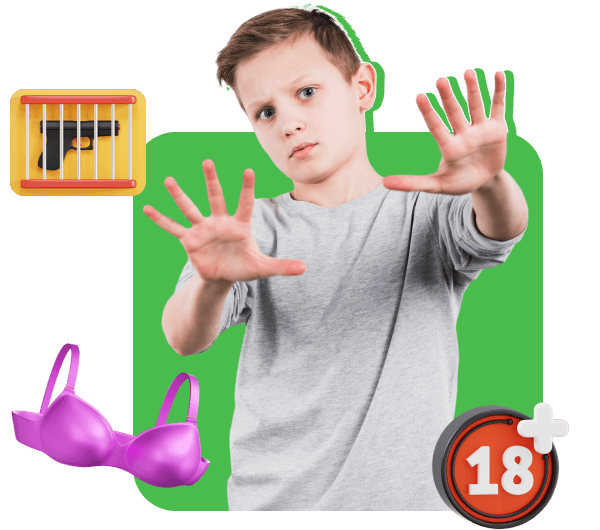 Mental health
Mental health for kids is just as important as physical health when parenting. 32.11% of tweens and 56.40% of teens engaged in conversations about depression. 43.09% of tweens and 74.61% of teens were involved in a self-harm or suicidal situation. Mental problems like anxiety, depression, cyberbullying, sleep disturbances, and social isolation are not exclusive to adults. Parental control provides insights into children's mental health.
Monitor Now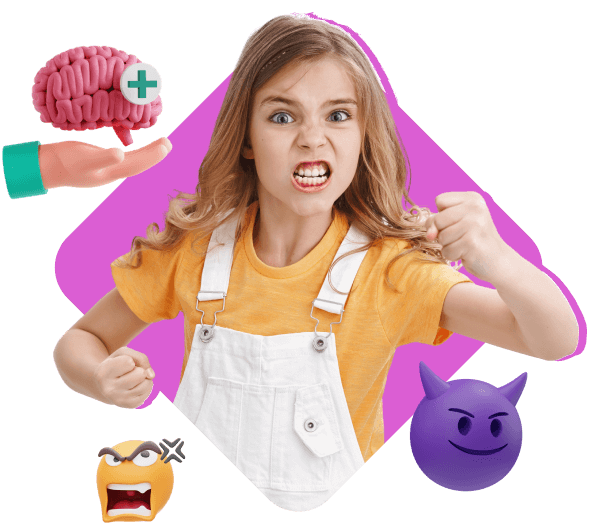 Personal privacy
The internet is fantastic, but it can be dangerous for children at times. Online predators may manipulate children into sharing private details, personal information, or revealing photos publicly on social media. Moreover, kids can easily fall victim to phishing scams that result in identity theft or financial fraud. Parental control wards off privacy oversharing.
Monitor Now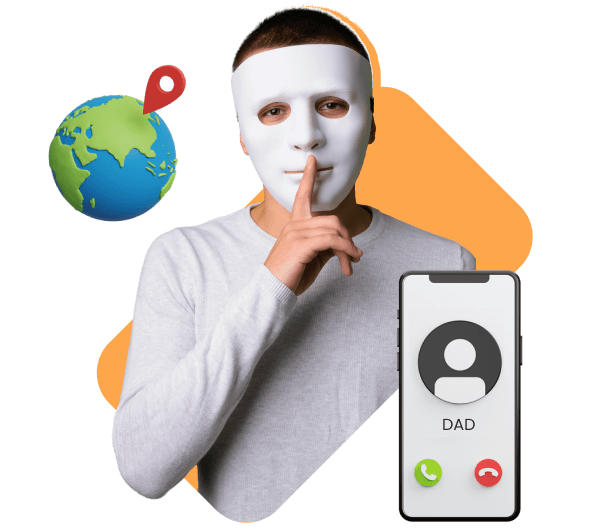 See what we've prepared for parental controls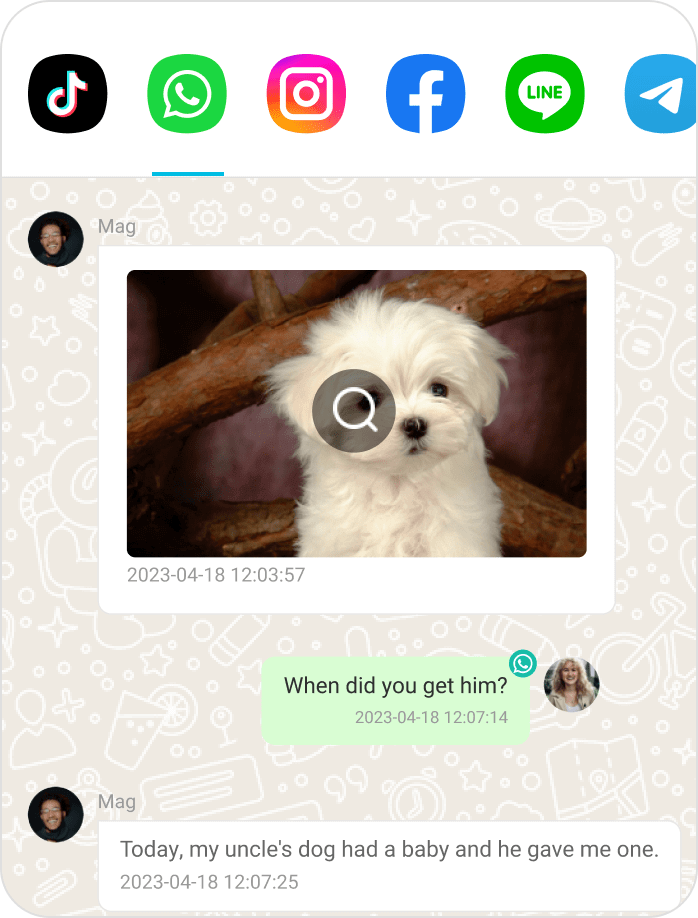 Social app activity monitoring
Keep track of social apps like WhatsApp, LINE, TikTok, Facebook, Telegram, Instagram, Viber, and Chrome.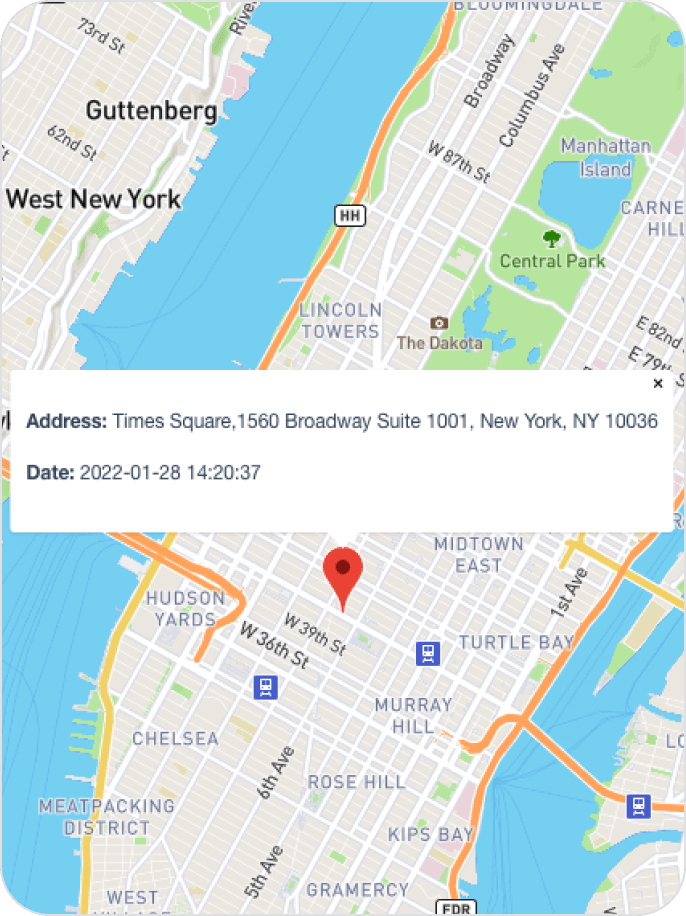 GPS location
Change the location of your mobile phone, find the phone's GPS location, set up geofencing, and log the phone's WiFi status.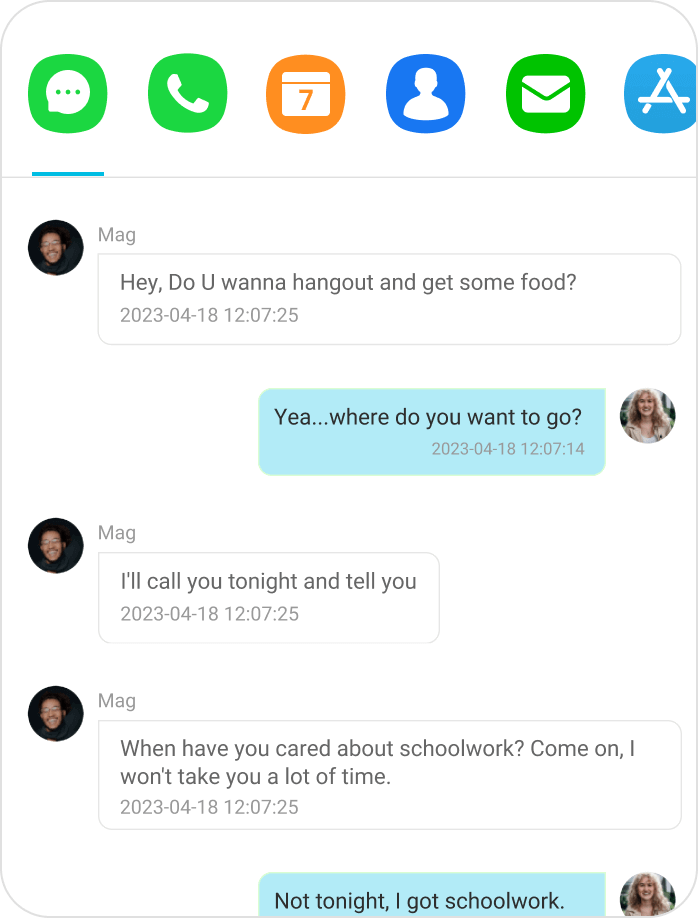 System app tracking
Monitor the system's app usage, including calendar, call & SMS, contacts, emails, and downloaded apps.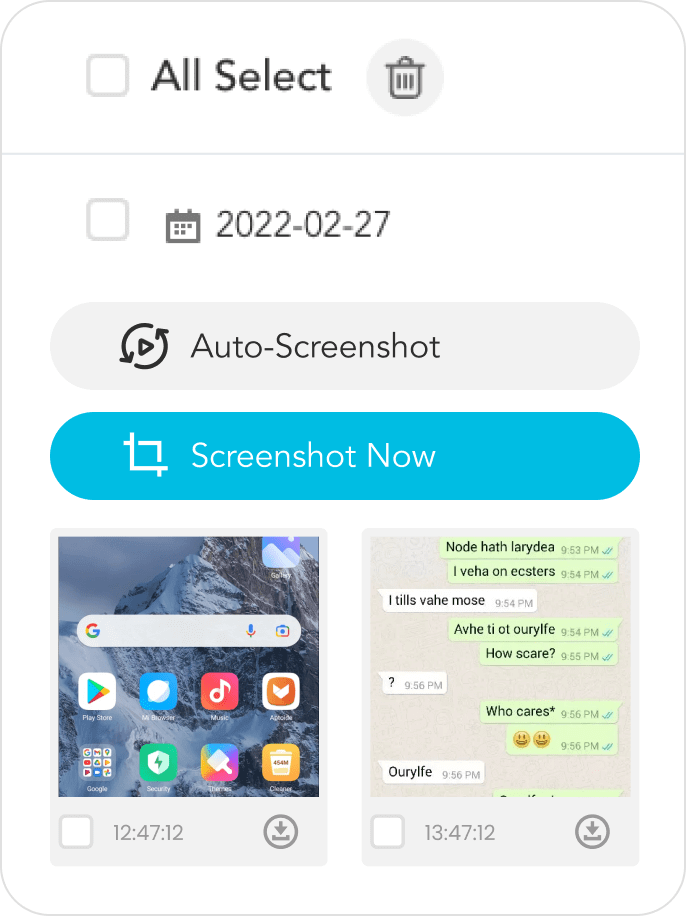 Remote control
Access the target device to capture the screenshots, record surroundings, and track any specified keywords.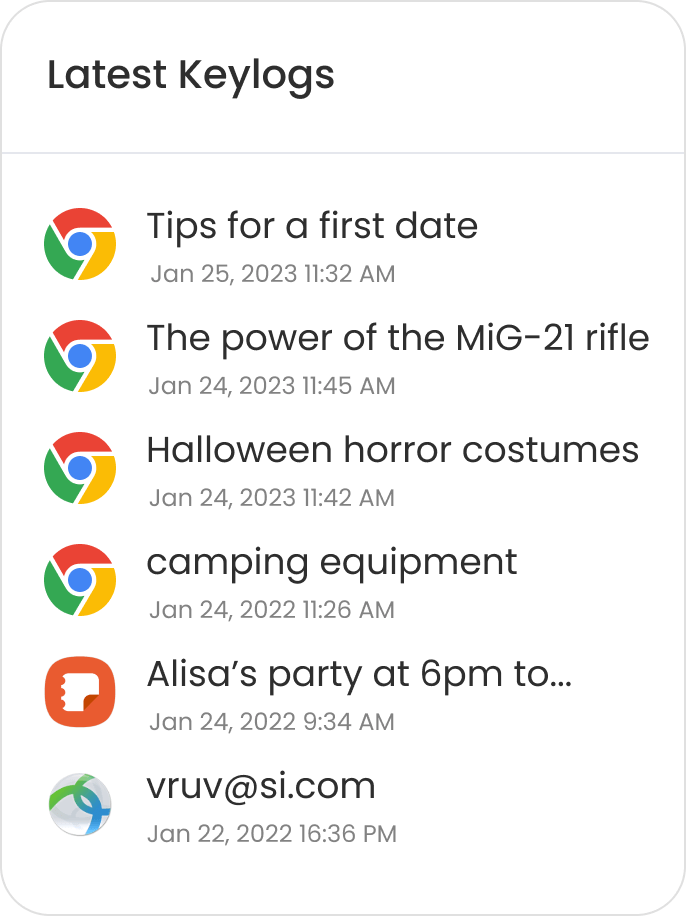 Keylogger
Precisely record all the input keystrokes on Android and Windows keyboards. Multiple languages supported.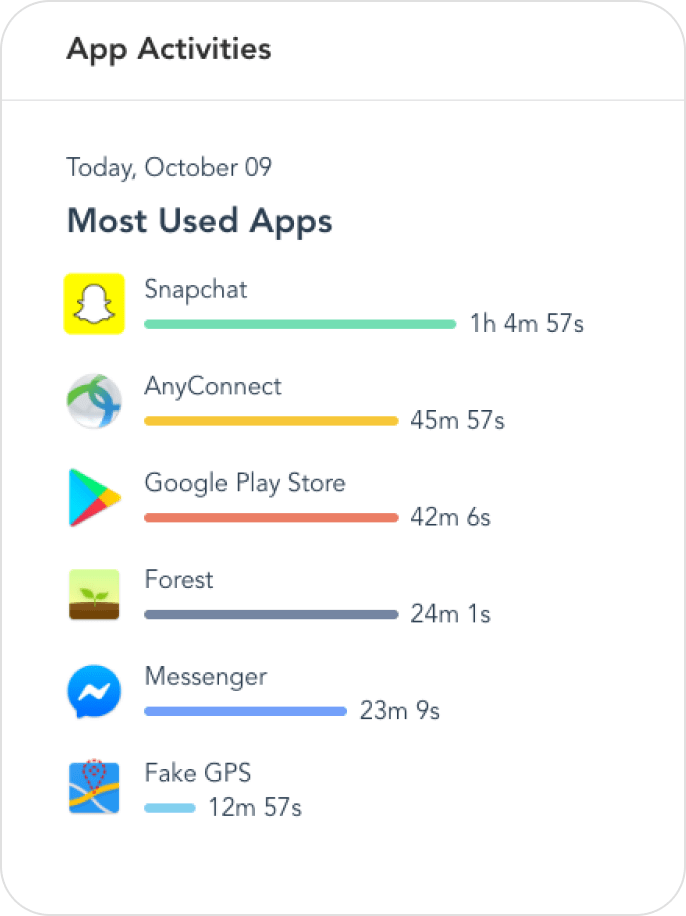 Windows computer monitoring
Dozens of useful tools to track user activity on a Windows PC, such as USB connections, file changes, and web history.
Why is ClevGuard your first parenting choice?
We have robust feature sets to meet your monitoring needs.

We offer stellar customer support to ensure complete satisfaction.

Your purchase is protected by advanced encryption technology.

User-oriented strategy for continuous improvement
It's not our own words, see!
Real-life stories from parents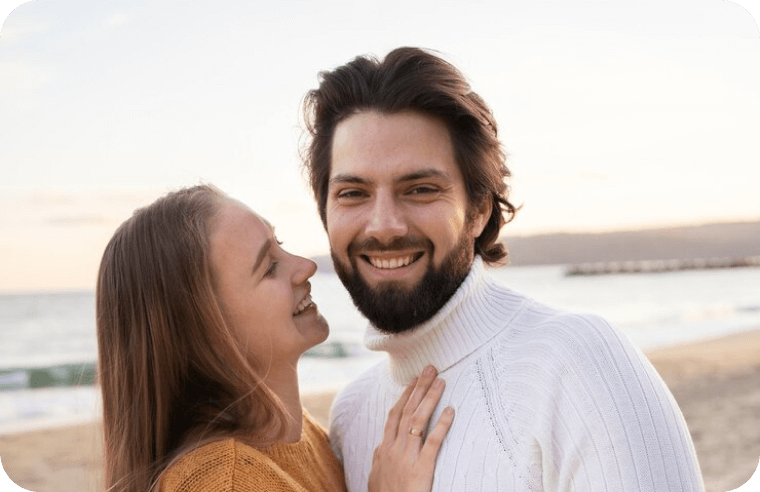 Know more about my wife
"With KidsGuard Pro for Android, I can know more about my Wife's social media activity. Then I can support her or let her calm down immediately."
Joseph - Husband of 26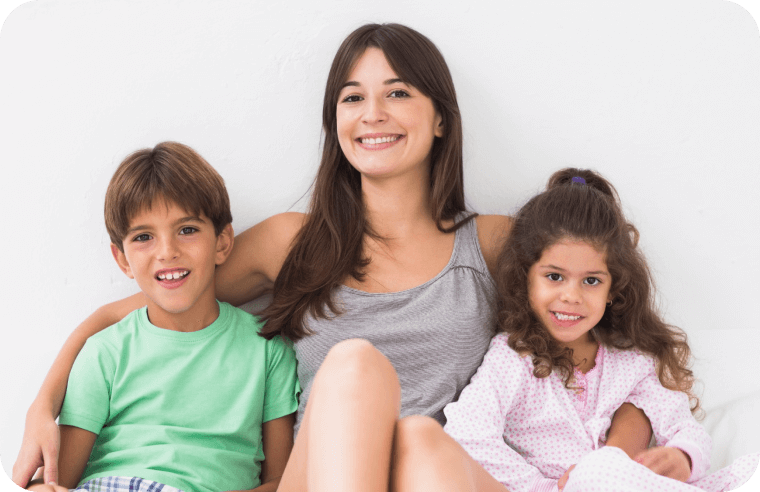 Track LINE activity easily
"I want to check Kids' LINE call logs, but there is no way. Lucky to get KidsGuard for LINE to help me in easy steps."
Jessica - Mom of 12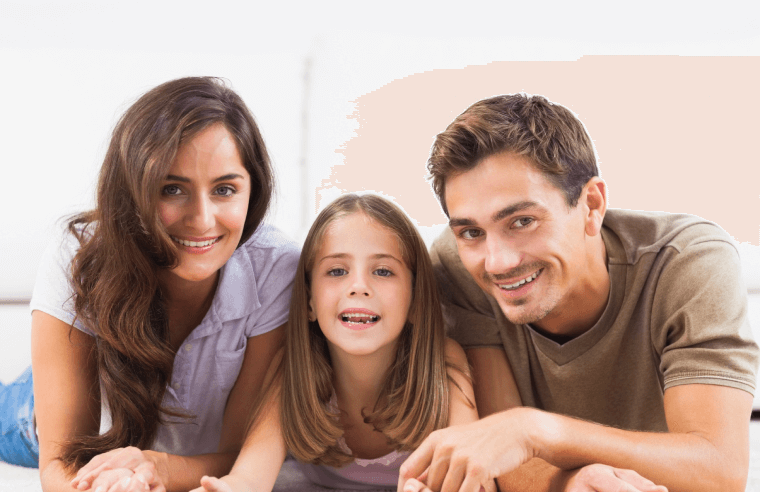 Check Facebook messenger
"Recently, My daughter is involved into facebook chat, KidsGuard Pro for iOS helped me to know the truth. "
Albert - Dad of 7

60 thousand
explicit website usage detected everyday
1 million
children are protected
FAQs
What is parental control?

Parental controls are tools that allow parents to monitor and limit their children's access to technology and online content. The main purpose of parental controls is to promote online safety and balance. Some common features of parental control apps and software include content filtering, activity monitoring, time limits, location tracking, remote management, and social media monitoring.

Why should you resort to parental controls?

For your children online and healthy technology habits, parental controls allow you to filter inappropriate content, set time limits, monitor activity, and prevent access to unwanted apps and sites. Using parental controls shows you care about your child's safety and wellbeing when they go online.

Is it legal to use parenting apps?

Using a parental control app to monitor your minor child's digital activity is generally legal in most countries. As long as parental control apps are used ethically and reasonably to protect your child, with transparency and consent, their use is generally legal in most regions. Specific laws may apply, so check the requirements based on your location.

Is it safe to use parenting apps?

Using reputable parental control apps can be safe if implemented appropriately. Using reasonably secure parental control app like KidsGuard Pro can safely help protect your child online. When it comes to monitoring, ClevGuard can be your trusted brand.

Are there free parental control apps?

Yes, but nothing comes for free. Free parental apps imply that they may lack some essential features or run unstably. What's more, these so-called apps are not hidden on the desktop, so they can be easily deleted by your kids. Therefore, invest in a reputable monitoring tool like KidsGuard Pro, and you can be carefree with kids' online safety.

How do I set parental controls on an iPhone?

ClevGaurd's KidsGuard Pro has released a version for iOS and iCloud. No matter if it's messages, call logs, contacts, geo-location, web history, or social app activities, KidsGuard Pro can be a trustworthy digital parenting app for iPhone. Click here to check out the tutorial on how to set parental controls on an iPhone.

What is the best parental control app for kids?

Every potter praises his pot, and so do we. Just let statistics speak for us: ClevGuard's KidsGuard Pro has detected 60,000 explicit websites and protected 1 million children so far. Besides, cyberbullying issues have been found out more than 180 thousand times. Don't just wait here; see the Free Demo to learn why KidsGuard Pro is the best parenting app for mobile phones.

Which one is the best spy app for Android?

KidsGuard Pro is one of the best hidden parental control apps for Android. This spy app can log system notifications, calls and messages, real-time location, screen time, and social app activities. If needed, parents can use a remote control to record surrounds and keystrokes on kids' Android devices.
Hot Topics
Android Monitoring
iOS Monitoring
Computer Monitoring
Social Media Monitoring
Location Changing
Parental Control
Chatbot