Pokemon Go players tend to cheat in the game by using location spoofing apps. Pokemon Go has therefore introduced GPS security measures to catch players cheating in the game by introducing an in-game measure called Cooldown time.
It is used to stop players from repeatedly doing various actions in various locations at a given time.
Most players don't know how to teleport in Pokemon Go without a cooldown on iOS or Android and, THAT'S WHY WE ARE GLAD TO HELP! a huge number ends up getting bans. Let's delve into it.
Part 1: What is Cooldown in Pokemon Go?
Cooldown in Pokemon Go is the interval time you're supposed to wait after completing a certain action in the game. The cooldown time is calculated by the covered distance between the in-game actions.
Before teleporting in Pokemon Go, you should calculate the cooldown time, to avoid getting bans. In case you aren't in a good position to know your cooldown time, you could consider waiting for 2 hours, of which is the maximum time for cooldown.
Part 2: How does Pokemon Go cooldown work?
Pokemon Go has recently managed to find means to curb cheating in the game such as introducing the cooldown time feature that is used to prevent in-game cheating. The cooldown time feature uses your device location GPS, therefore if you perform multiple actions within an abnormal timeline, chances are high that you will be caught.
To prevent getting caught when teleporting, ensure you cool down for some time. We recommend 2 hours before you can teleport in Pokemon Go in your favorite Locations.
Part 3: Pokemon Go Cooldown chart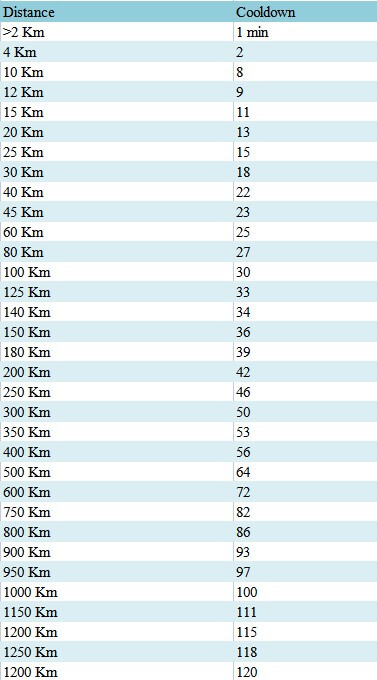 Part 4: How to teleport in Pokemon Go without a cooldown using ClevGo
For those players asking how to teleport in Pokemon Go without a cooldown on IOS and android, you can use spoofing location apps. In this case, we recommend that you use ClevGuard.
ClevGuard ClevGo is one of the best location spoofing apps that is free and easy to use. It also has amazing tools that ensure online privacy while in game. You can download ClevGuard for free using the below link.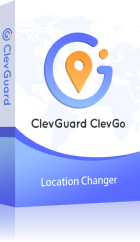 Features of ClevGuard ClevGo
Is compatible with most devices including the latest iOS 16 and android 13.
You can easily spoof your device location anywhere around the globe.
It works outstandingly with most apps that require location access.
It has a multi-mode feature, whereby you can choose different locations as you pass by during movement simulations.
It also has a joystick mode, where you can spoof your GPS location and change with ease by moving to different locations using a joystick.
ClevGuard stores your previous location routes and address that you have used, hence finding the same locations won't be a problem.Steps to spoof your location in Pokemon Go without cooldown.
To spoof your location in Pokemon Go without cooldown on your IOS and android, you should;
Step 1- Connect your iOS device to a PC using a USB. (On android choose USB debugging mode and select gaming mode.) Ensure both PC and your device are connected to the same wifi connection and load the maps.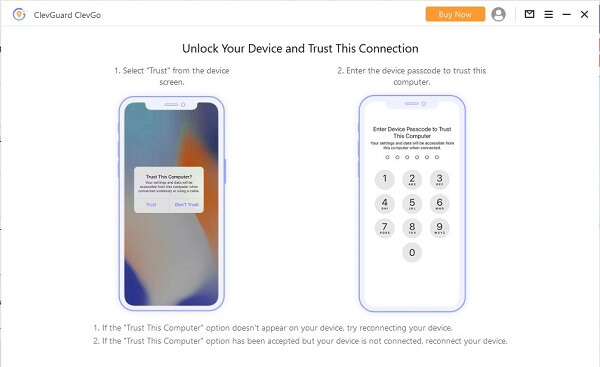 Step 2- Change your GPS location by entering teleport mode.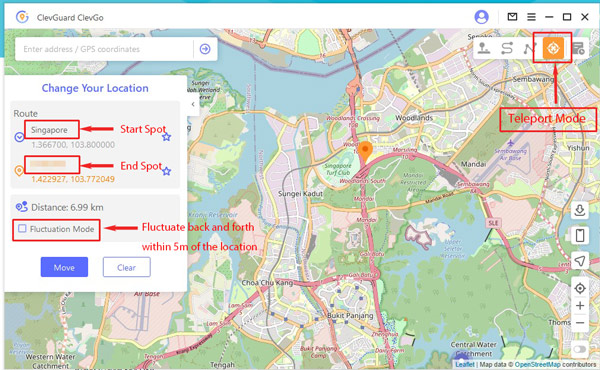 Step 3- Simulate your device's GPS movements. You can choose two-spot mode (start and finishing point) or multi-spot mode where you can choose various location spots during movement simulations.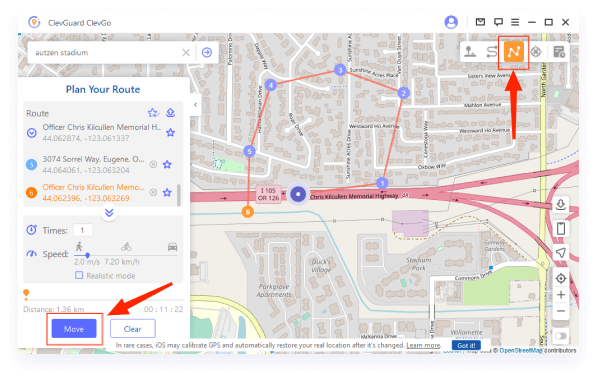 Step 4- Spoof your device's GPS location. ClevGuard has made it easier using the joystick mode, as you can move through different locations by moving the joystick.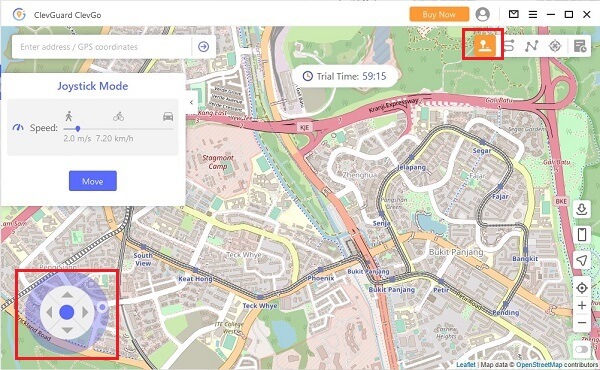 Part 5: What actions will trigger Cooldown or not in Pokemon Go?
Pokemon GO actions that would tigger cooldown
Taking your pokemon to the gym.
Every time you try to catch the pokemon, it flees.
Feeding wild Pokemons with berries.
Participating in gym battles.
Dropping the poke ball on the encounter screen.
Landing wild pokemons especially those from mystery boxes, lure modules, special lures and incense.
Healing gym defenders using berries.
NOTE:
To avoid a cooldown reset, we recommend that you don't perform the above actions, which might further result in a ban.
Pokemon Go actions that won't trigger cooldown
Trading any pokemon.
Transferring or rather deleting a pokemon.
Teleporting to another different location.
Capturing photos of the pokemon.
Removing items from the bag.
Changing the appearance of your avatar profile.
In game player battles.
Auto Walking in the game.
Using berries to heal gym defenders.
Evolving or powering your pokemon.
Purchase items such as pokecoins from the online shop.
Using items such as star piece, lucky eggs or incense.
Speed raidings or hatching eggs.
Unlocking secondary pokemon skills.
Claiming your rewards.
Part 6: The best places to teleport in Pokemon Go
Most Pokemon Go players prefer to teleport to certain locations where they can find prevalent pokemons. Some of the best locations for spoofing Pokemon Go are as following.
1.Millenium park in Chicago (USA)- Here you can find rare pokemons with cool surroundings clicked with the bean and willis tower.
2.Santa Monica Pier in Los Angeles (USA)- Here you can find the rarest pokemon that include Slowpoke and Gloom.
3.Disneyland Anaheim (USA)- This
location has one of the best sceneries and a wide range of pokemons and lures are found.
4.Big Ben London (UK)- London has many landmarks with varieties of pokemons and Big Ben gym is no stranger with plenty of supplies.
Conclusion
Knowing ow to teleport in Pokemon Go without a cooldown in IOS and Android isn't that hard, provided you adhere to the cooldown rules, and use a safe and efficient location spoofing app.
ClevGuard is one of the easiest and most reliable Pokemon GO spoofing apps to use to teleport in Pokemon Go. It changes your GPS location with one click and ensures online privacy while in game.
Remember, teleporting in Pokemon Go doesn't trigger cooldown, although it is best to wait for a maximum of 2 hours after performing in-game actions before teleporting to your favorite Pokemon Go location.