Pokemon Go – a FREE smartphone application that combines the real world with gaming. It uses your phone's GPS location and clock to capture, train, and battle creatures called Pokemon. The most researched query about this game is how to walk in Pokemon Go without moving. We've shared more effective methods to do Pokemon Go auto walk. All you have to do is, pay thorough attention to this article and stay with this page.
Part 1. How To Walk In Pokemon Go?
Walking in Pokemon isn't an intricate task. Only you need to connect your phone to a stable internet connection, turn on your GPS, and start moving in real life. As we mentioned above, the app combines the real world with gaming, so you can walk in the game by walking in real life.
After enabling the options, we've asked for, get out of your house. Start walking, running, jogging, or even cycling to move into the game. But you should avoid moving in cars or buses because it might flag your account because of superfast movement.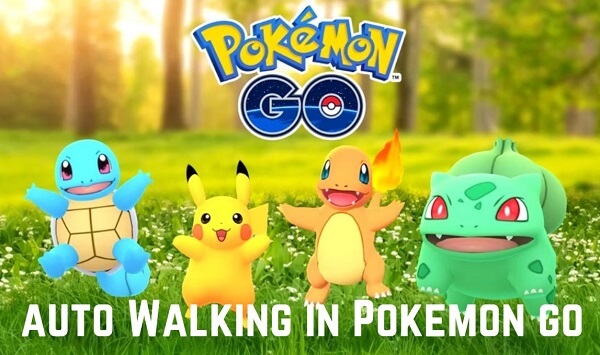 Part 2. Can I Play Pokemon Go Without Walking?
The direct answer to this query is yes, you can move in Pokemon Go without walking. Auto-walking in Pokemon Go is possible. For this, you have to use some Pokemon GO auto walker to change and spoof locations while sitting at home. These software or applications help to get around GPS tracking and should be used carefully. We recommend you properly inspect each such application you will use to prevent red flags.
Check out the common methods you can adopt in Pokemon Go auto walking tricks.
Part 3. How to Trick Pokemon Go into Walking - Common Ways
[For Android] Use "Lockito – GPS Itinerary Faker"
It's the Google Play application specialized for android devices to use. It allows you to follow a fake itinerary, control your location, and GPS signal to spoof Pokemon Go. With this application, you can stimulate a static site and continue Pokemon Go walking hack. There are new versions available for this Pokemon spoofer application on the Google play store you can install, set up, and run.
1.The Steps To Fake GPS By Lockito
Step 1 - Install the Lockito application apk on your Android phone. For this, go to the settings, then apps, and tap on the menu. You will be asked to give special access to download apps from unknown sources or third parties by clicking on this.
Step 2 - Open it and enable Lockito as your mock location. For this, go to the developer's mode in settings and tap on the fake location application, where you need to select Lockito.
Step 3 - You can also add new stimulation by opening the app again & tap on the "plus" icon.
Step 4 - Fake your current location by coordinates.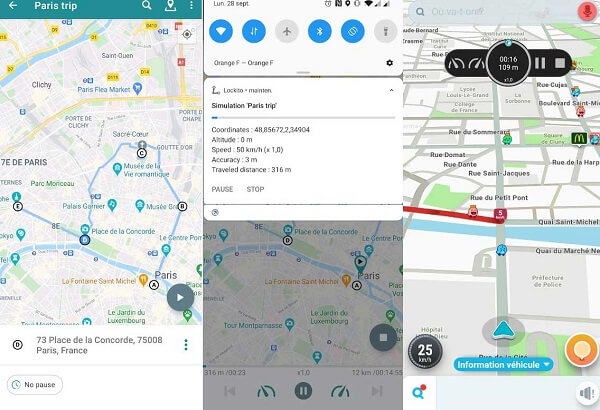 2.Disadvantages
We have to remind first that there are several risks in using the application, including adverse effects on phone speed. In this case, your Pokemon Go spoofing may be detected by Niantic and put your account at risk of being banned. But if we talk about the major one, it would be the open access to your data by third parties and hackers on the dark web.
[For iOS:] Jailbreak Your iPhone--Not Recommended
1.An overview of Jailbreak
Jailbreaking is simply the exploiting or use of privilege escalation on iOS-based operating systems to break the original restrictions by the manufacturers. This is to install the applications from unknown sources and change GPS locations. With this, flaws of a locked-down electronic device can be exploited vertically or horizontally.
By jailbreaking your iPhone, you will be eligible to access Cydia, an unofficial app store to install restricted apps into your phone. For example, you can install location fakers to promote auto walk in Pokemon Go.
2.Risks
Before starting to Jailbreak your phone, think it through first. This is our least recommended method are there are many risks for jailbreaking. After Jailbreaking, your phone's operating system will avoid all the critical security updates by the manufacturers. This will decrease the authorization of your security system, and third-party developers can easily hack your device. Also, the optimum performance of your mobile phone device is affected by getting into the procedure.
Anyway, here we also provide the steps if you prefer to jailbreak your iPhone to spoof Pokemon Go.
3.The Steps to Use Jailbreak iOS Device to Spoof Pokemon Go?
Step 1 - First, make sure your iPhone is Jailbroken. How to tell if your iPhone is jailbroken? Tap the search Bar above the App library, enter "Cydia". If there is Cydia App, it means that your iPhone is Jailbroken.
Step 2 -  Open Cydia, and search "Location Handle". Then install it on your iPhone.
Step 3 -  Run "Location Handle, search the destination location that you want to fake, and add it to "Favorites". Then the Location Handle will position you there.
Step 4 - Now check your Pokemon Go, you will find you are in a new location.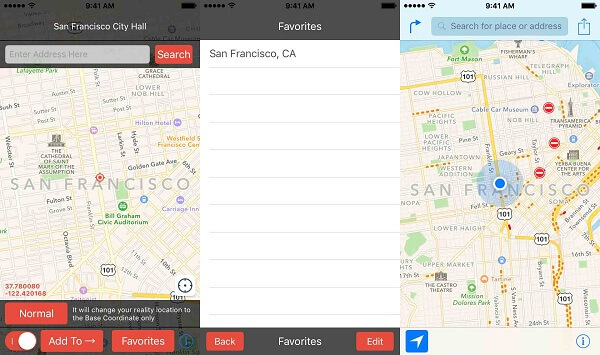 Part 4. How To Do Free Pokemon Go Walking Hack Without Any Risks?
Most location faker applications have risks or adverse effects on your mobile, but here we found one legit Pokemon spoofer application. It's ClevGo - a Pokemon GO auto walker app with almost zero impact on your device, and it allows you to enable auto walking in Pokemon Go without any risks.
Here's everything in-depth about the application described below.
1. What Is ClevGo?
ClevGo is the GPS location spoofer application to which you can change your Android or iOS device location anywhere globally. If we relate to Pokemon Go, the application is quite suitable because it shows excellent compatibility with location-based apps instantly and causes stimulation of GPS movement naturally.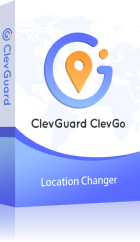 ClevGo's Key Features for Pokemon Go Auto Walking
It stimulates GPS movement naturally and customizes speed and route.
ClevGo enables the joystick to change location flexibly.
Support to set auto returns or loops.
The virtual location can fluctuate back and forth within 5 m to make the GPS movement more realistic.
Support to save the history route to use in the future
No need to Jailbreak and Root, Free trial provided.
Along with supporting Androids up to 13, it also supports all iOS up to 16.
2. How To Walk in Pokemon Go with Auto Walker ClevGo?
Step 1 - Download and Install ClevGo to your computer and start with Pokemon Go walking hack.
Step 2 - Connect your phone to the computer using a USB cable. A notification will suddenly appear on your device's screen; choose your device & turn on media transfer. Then, allow debugging and choose social or gaming mode to start the auto walking in Pokemon Go.
Step 3 - Selecting any mode will load the whole map and notify all set. Now, you have to stimulate the GPS movement, which you can do by choosing "two-spot" or "multi-spot" mode. These are available in the upper right corner of the dashboard.
Step 4 - Select the destination or customize your route by clicking on a particular mode. You can set up moving time or speed and click on start. The location will be instantly changed by clicking on "move." That's all, and you are good to go.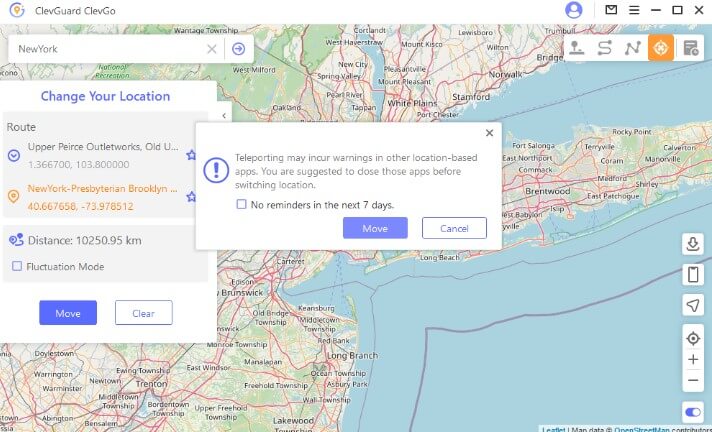 ClevGo has also introduced "Joystick Mode," allowing you to control directions when playing Pokemon Go.
FAQs: Hot Questions About Pokemon Go Walking
1. Why Can't I Walk In Pokemon Go?
It might be because of GPS not found error or a weak or connection with the central server causing no movement of Pokemon Go characters. In this situation, you can close and reopen the game again, which immediately connects to Niantic's servers and resolve this issue.
2. How to Make Pokemon Go Think You Are Walking?
Pokemon Go's adventure sync connects with Google Fit on Android & Apple Health on iPhone. Once these services are enabled, your phone starts working as a pedometer so that number of steps taken or distance travelled will be tacked.
3. How To Walk In Pokemon Go Without Walking?
It's not possible in simple, but it could be if you install and operate a Pokemon Go auto walker. All the applications have their own methods and have some risks, but if we talk about the most authorized one in this regard, it would be ClevGo. It offers simple ways and various essential features that help to walk in Pokemon Go without walking.
4. How To Get Walk Together In Brilliant Diamond?
You need to go to the game menu and enable the particular option to walk together in brilliant diamond—Press "X" and head over to the Pokemon. Now, choose the specific character you want to walk together. You can do this by pressing on that particular character and selecting walk together.
5. How Accurate Is Pokemon Go in Terms of Distance?
Pokemon Go calculates the distance by connecting with your device's step-tracking services, which are further associated with GPS. So, the game has a walking distance close to the actual accuracy. According to research, it is only 2.21% of the actual distance.
Conclusion
We shared in the above article how you can do Pokemon Go walking hack. By exploring, you can see different methods you can adopt, allowing you to spoof your location quickly. But back to the matter at hand: we mentioned a legit application named ClevGo - a highly authorized and reliable location changer to promote auto walking in Pokemon Go provided with its free trial.
A step-by-step guide on how to use that particular Pokemon Go auto walker is shared, along with the core features and reasons why you should use it over others. If you are already using it, or have some existing experience with this, share it below. Leave your kind opinions quickly in the comment box below.