All in One
Best Phone Monitoring App avaliable for both Android and iPhone - KidsGuard Pro
Android Phone Tracking
KidsGuard Pro beyonds the solution you know for Android monitoring.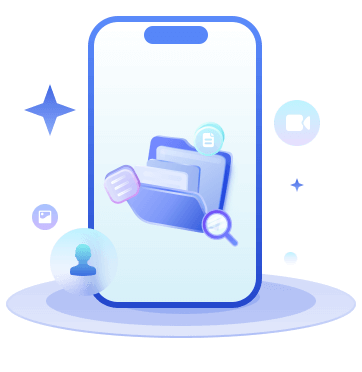 Get all files on phone
Get access to contacts, call logs, texts, photos, videos, browser history and more. It's basically a record of everything on the desired device remotely.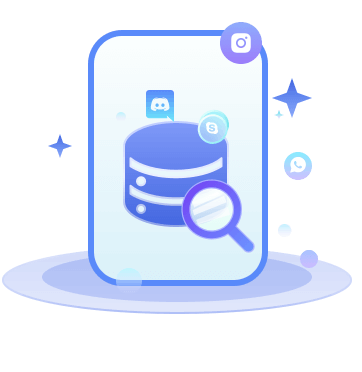 Check all popular social media data
With KidsGuard Pro, you can check most social media data to find the truth, reading messages on Facebook, WhatsApp, Snapchat, Instagtam, LINE, Telegram, Kik, Tinder, Skype, Discord, etc.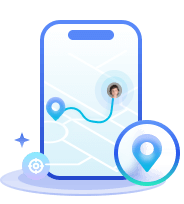 Track real-time phone location
Know where they are and where they've been. Of course, you can get the location on a map using GPS location tracking. Also, you can set up Geofence and advanced WiFi networks analysis.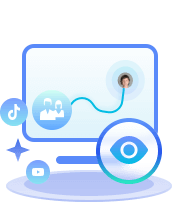 YouTube and TikTok parental control
Check search and view history on YouTube & TikTok. Set up keywords to get alerts when they matched.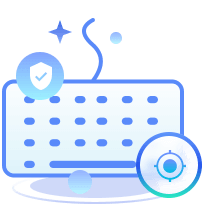 Keylogger analysis
Track every keystroke, which helps you know whether the conversations they're having are safe. To make sure each chat they have are safe whenever.
Incredible Remote Control Features of KidsGuard Pro
Using the remote control function, you can perform all kinds of operations in stealth mode. For example; record phone calls, take secret photos or capture screenshots.
Record phone calls
Records the voice of the caller and the called party.
Capture screenshots
Capture the phone's screen in real time and synchronise it automatically.
Take secret photos
Remotely turn on the phone camera to secretly take photos.
Listen to phone environment
Listen to the phone surroundings by recording the sound around the target phone.
Record phone screen
Record the target phone's screen remotely and secretly.
Set up sensitive words
Set up sensitive words so that if the target device enters or receives them, it will keep a record and receive real-time alerts via email.
Cutting-Edge iPhone Monitoring Features
KidsGuard Pro comes with more than 20 advanced iOS monitoring features for parents and employers, which allows you to track almost every activity on the target iPhone/iPad.
Monitor Social Apps
Monitor WhatsApp, LINE, Viber, Kik chat history, Wechat and QQ, as well as exchanged media files, emojis and more.
Read Messages
Read all the text messages sent or received by the target user, including those deleted ones.
Track Calls
Track all incoming and outgoing calls including the names, timestamps and call duration.
Check Media Files
Check any type of multimedia files stored on the target iPhone, including photos, videos or voice memos.
View Text Files
View the content added in Reminders, Calendars, Notes on the monitored iPhone or iPad.
Safari History & Bookmarks
Check Safari history and bookmarks to learn what the target user has been visited and what he is interested in.
More KidsGuard Pro Features for A Jailbroken iPhone
For an iPhone jailbroken (or ready to be jailbroke), KidsGuard Pro provides richer features on iPhone monitoring.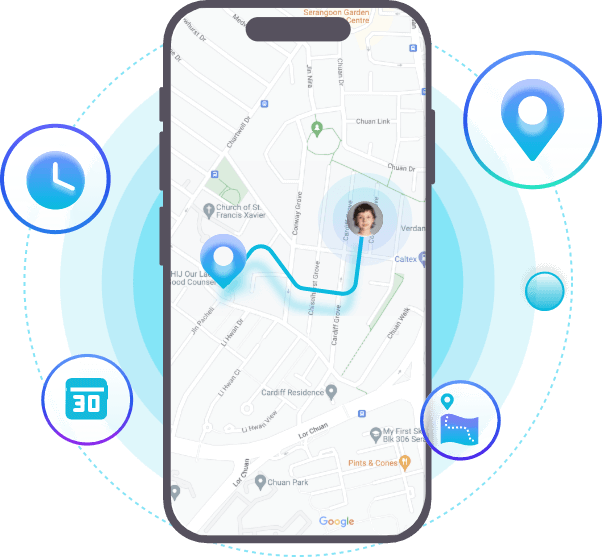 iPhone Location Tracker
Track real-time location of iPhone with detailed address, date and time. Show and check location history with list view and map view.
Screenshot Capture
Remotely control the target iPhone to screenshot everything on it. All screenshots are allowed to be kept on your devices.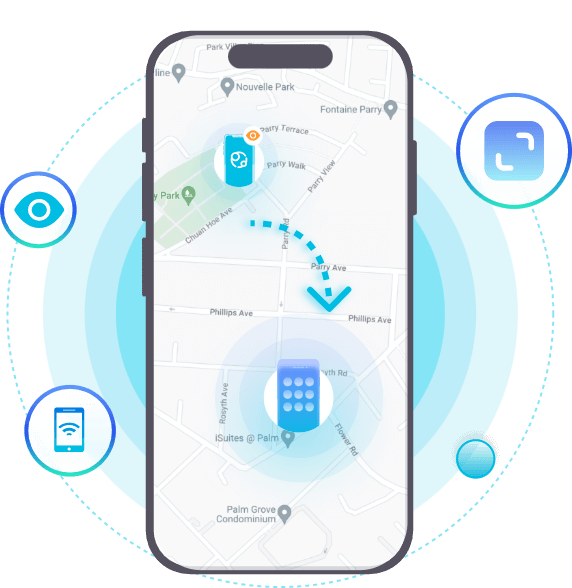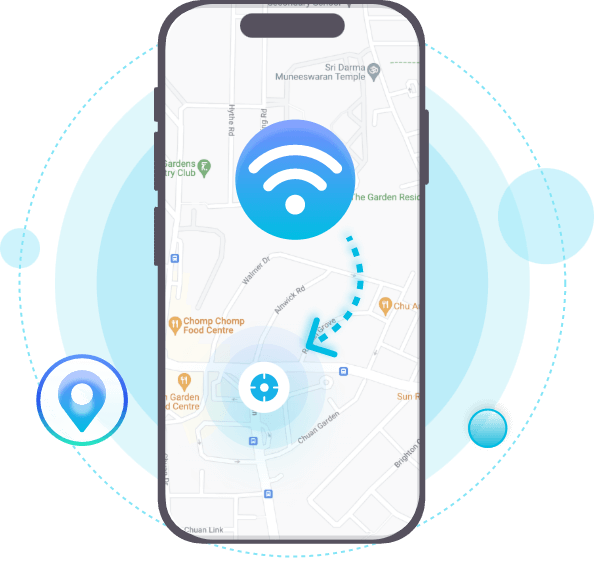 Locate WiFi
Track WiFi location to know where the target iPhone travels. Know the WiFi name, address, when and how long iPhone connected.
Why Should You Choose KidsGuard Pro to Monitor iCloud
KidsGuard Pro is an easy-to-start iPhone monitoring solution. As the name suggests, you'll need to first obtain the relevant iCloud credentials. It is a perfect solution if you have the following needs: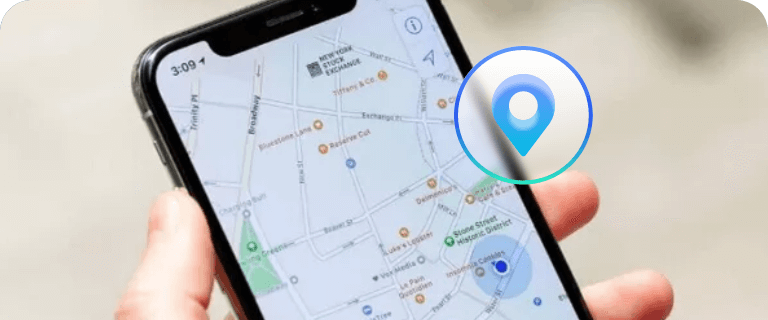 To track an iPhone's real-time location
If you want to know where your children are and the places they've been, KidsGuard Pro can help you see current locations in no time. All visited places are recorded alongside the visited time, longitude and latitude.
Learn how to track iPhone location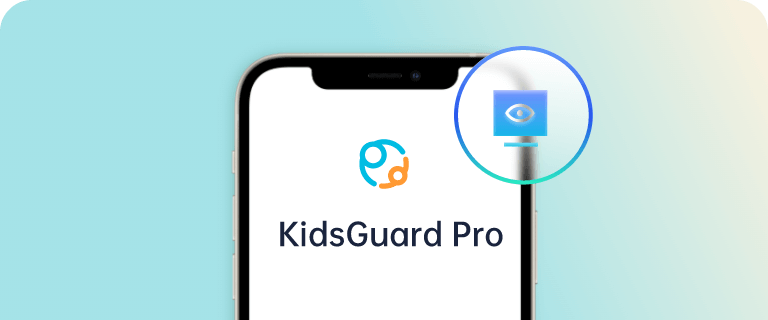 To achieve remote monitoring online
For someone who want to monitor iPhone remotely, KidsGuard Pro is always the best choice. No need technic skills and no need to jailbreak. Only simple clicks help you know everything on iPhone remotely and secretly.
Learn how to monitor iPhone remotely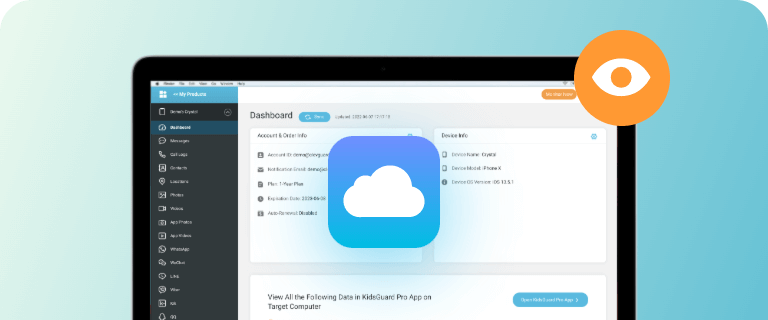 To access iCloud Drive files
KidsGuard Pro helps you access to other's iCloud Drive to check their files on your own phone step by step within minutes.
Learn how to access iCloud drive files
Satisfy All Your iPhone Monitoring Needs
KidsGuard Pro offers a long list of useful features to satisfy your needs for iOS monitoring. With this app, you'll be able to see what's happening on any target iPhone or iPad remotely and secretly.
Contacts
Check each existing or new number from the monitored iPhone's address book.
Photos
View or download all photos taken, recently deleted and saved in the iPhone/iPad's albums.
Videos
View or download all videos stored or recently deleted on the target Apple devices.
Locations
Track the real-time GPS positions on the map and show location history in detail.
Calendars
Show every calendar activity including date, time and locations.
Reminders
Check the contents, events and plans added in Reminders discreetly.
Notes
View any text and download any attachment recently deleted or stored in Notes of the target iPhone.

iCloud Drive
Access everything stored in the iCloud Drive of the target iOS devices.
Data Export
Generate comprehensive data records depending on your needs.
Why You Need Android Parental Control
Toxic Relationship
Wonder whether your partner is cheating on you. Find the truth right now.
Self-Harm/Suicide
43.09% of tweens and 74.61% of teens were involved in a self-harm/suicidal situation.
Sexual Content
68.97% of tweens and 90.73% of teens encountered nudity or content of a sexual nature.
Bullying
72.09% of tweens and 85.00% of teens experienced bullying as a bully, victim, or witness.
Anxiety
19.69% of tweens and 42.05% of teens used language about or were exposed to anxiety.
Depression
32.11% of tweens and 56.40% of teens engaged in conversations about depression.

60 thousand
explicit website usage detected everyday
1 million
children are protected
Real Stories from Verified Customers about Android Monitoring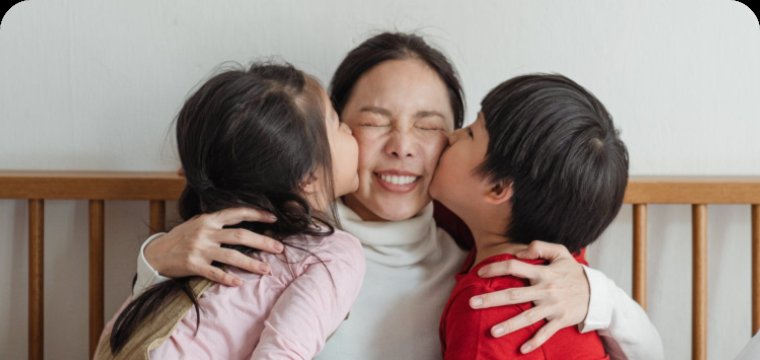 "KidsGuard Pro for Android gives me the peace of mind that I have been looking for to ensure my kids are safe online."
Joseph - Mom of two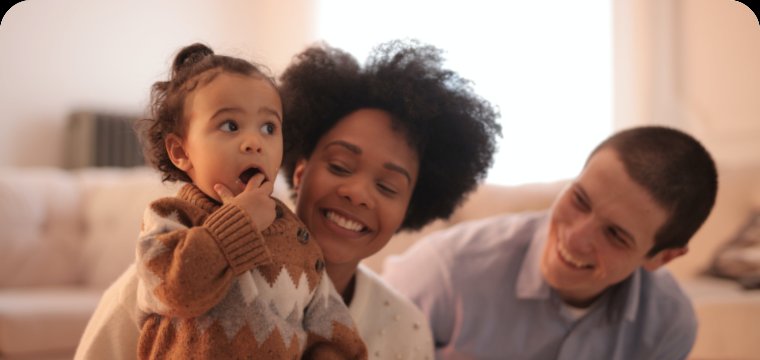 "With Android Parental Control, I don't have to struggle to balance my daughter's online independence with her safety."
Maria - Mom of one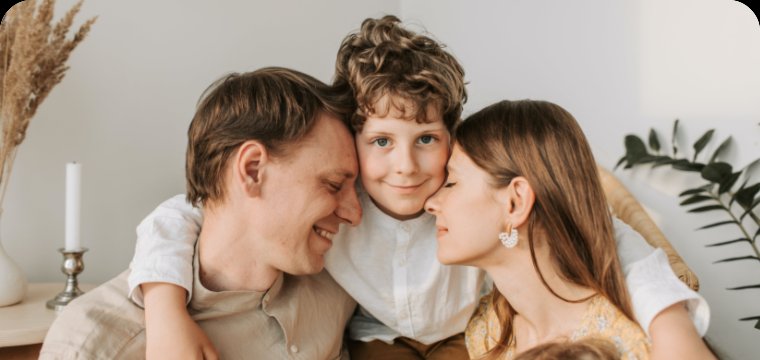 "We're a highly digital family but we really value social activities—KidsGuard Pro helps us get that balance."
John - Husband of 1 year
Read More
FAQ - Know More About KidsGuard Pro
Q1. Do I need to root or jailbreak the target device before using KidsGuard Pro?

No. Unlike other monitoring apps, there is no need to root or jailbreak the target device.

Q2. Can I install KidsGuard Pro remotely?

No. You will still need to access to the target device for approximately 5 minutes. This is so you can install the monitoring app.

Q3. Will the target know I am tracking and monitoring their cell phone usage?

No. The app works in the background and will not alert anyone to its existence.

Q4. How many devices can I monitor at the same time?

With one KidsGuard Pro plan purchased, you can only monitor one device, Android or iPhone or iCloud. The target device can be switched free within the valid period.

Q5. How do I know if KidsGuard Pro works on my child's device?

iOS: KidsGuard Pro is compatible with iOS 9.0-16.0.
Android: KidsGuard Pro is compatible with Android updates 7.0 to 13 (all major phones such as Samsung, Google, Huawei, LG, Xiaomi, OnePlus and more).
More FAQs