Question:
How do i watch age restricted videos on TouTube?
When you are about to watch certain videos on YouTube, you must have seen how it asks you to sign in with your Google account. You can see this message due to age restrictions implemented by YouTube.
You can luckily bypass that restriction. Continue to read and we will share steps on how to bypass YouTube age restriction.
Policy of YouTube's Age Restriction
There are certain factors that YouTube consider when implementing the age restriction on a video. They include following parts:
Videos with related to child safety
Nudity and sexually suggestive content
Videos with dangerous or harmful activities
Graphic or violent content, and content with vulgar language.
If a video is restricted under any of these categories, you will not be able to view them in public, because YouTube want to provide a better online environment for adolescents and prevent youth violence. This is where you will come across the need to sign in with your Google account, so that you can watch the video. However, you should also make sure that you are at least 18 years old as indicated in the Google account.
NOTE:
If you are afraid of your kids using these methods to bypass YouTube age restriction, you can try to use KidsGuard, a parental control app that can help you control time on screen and also protect him.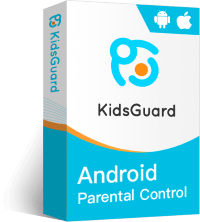 Features of KidsGuard Parental Control App
Block games, websites that are inappropriate to create a safe online environment
Capture kids' devices screen to know what they are doing
Filter calls to protect kids away from being harassed by scams
Monitor child's phone in real time and view their location history
Receive detailed daily, weekly, and monthly reports of your child's online activity
Ways to Bypass Age Restriction on YouTube
Here, we will discuss 5 ways to take off age restriction on YouTube. Find one that suits you the most!
1. Turn Off Restricted Mode on Android.
If you are using an Android device, you may follow these steps to bypass the age restriction on YouTube.
Step 1. Open YouTube app. Then you should tap on your profile picture, which you can see on top right hand corner.
Step 2. Get to settings.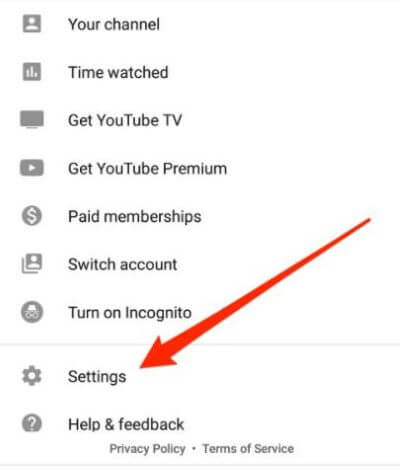 Step 3. Select General.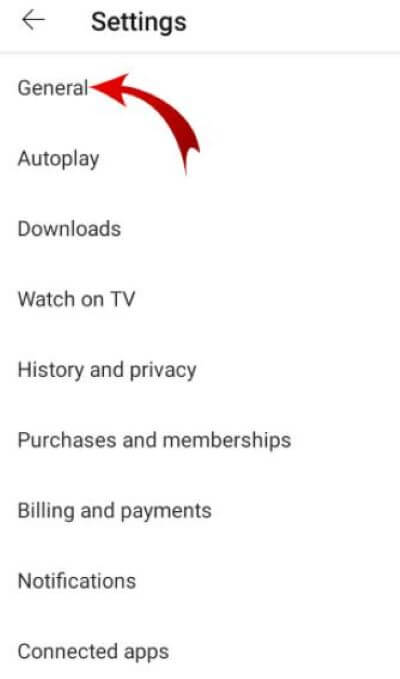 Step 4. Now you should toggle off the option named "Restricted Mode".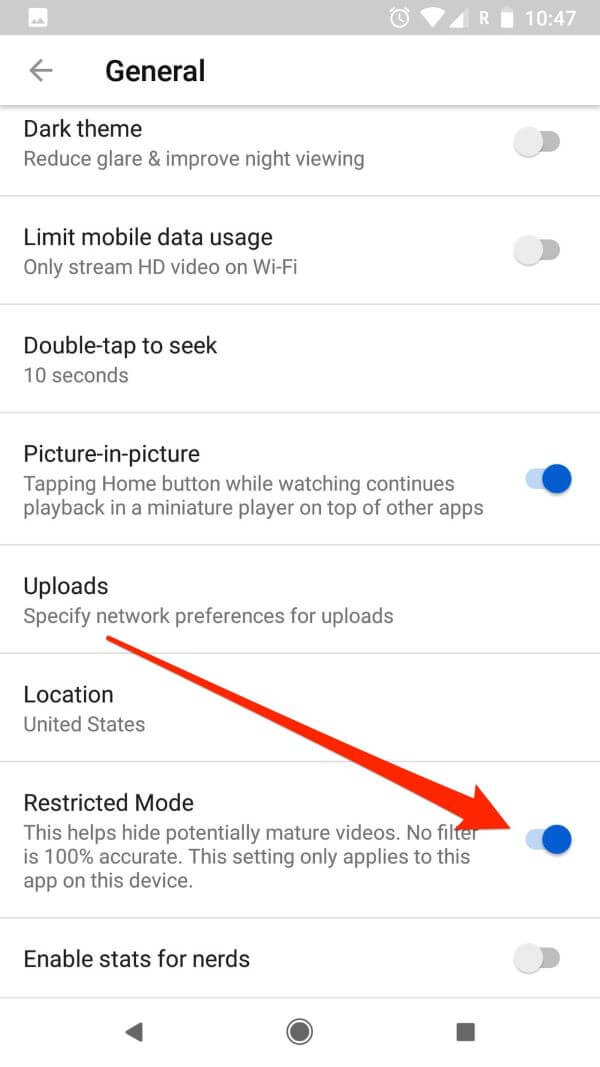 Pros:
This is a proven method available to bypass YouTube age restriction.
Easy to do within a minute.
Restrictions are applied forever.
Cons:
Even your child can do it and misuse the device.
2. Turn Off Restricted Mode on iPhone.
If you are having an iPhone, the following steps will sure answer you the question of how to take age restriction off YouTube on iphone?
Step 1. Open the YouTube app. Now you can tap on your account picture, which you can see at the top right hand corner.
Step 2. Select Settings.
Step 3. Go to General Settings.
Step 4. Tap on the toggle bar named "Restricted Mode". You should keep it turned off..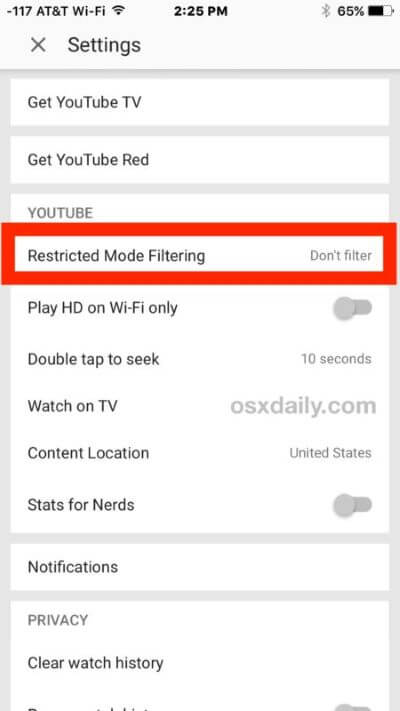 Pros:
Easy to enable unrestricted mode
You can enable settings immediately.
Works well on any iPhone with YouTube app.
Cons:
Even your child can do it.
3. Using NSFW.
NSFW stands out for Not Safe for work. This is quite a popular method available among people who look for ways on how to bypass age restriction on YouTube.
Step 1. Open a YouTube with age restriction. Then you can click on the YouTube video URL on your browser address bar.
Step 2. Add NSFW in front of YouTube.com as you can see in the URL.
Step 3. Make changes to the address and hit enter.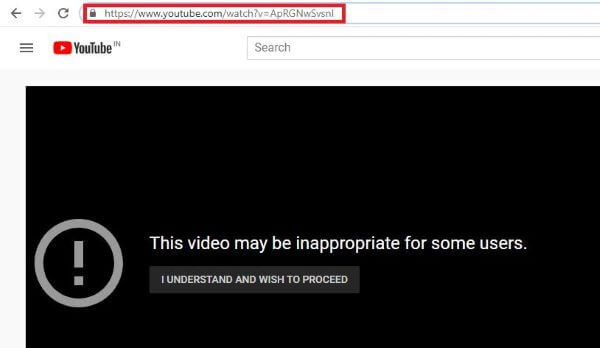 Pros:
You can do on any internet browser
Easy to do on your mobile device as well
You shouldn't use the Google account for signing in
Cons:
Your child can learn the trick and access it
4. Using Embed link.
The embed link option will also help you to override age restriction that is applicable on a YouTube video. Following steps will explain the process to get the job done.  
Step 1. You need to go to the restricted video and click on the URL of it. Then you should copy the URL.
Step 2. Delete the section named "watch?v=" from the URL. You should insert "embed/" instead.
Step 3. Now you can hit on enter and play the video.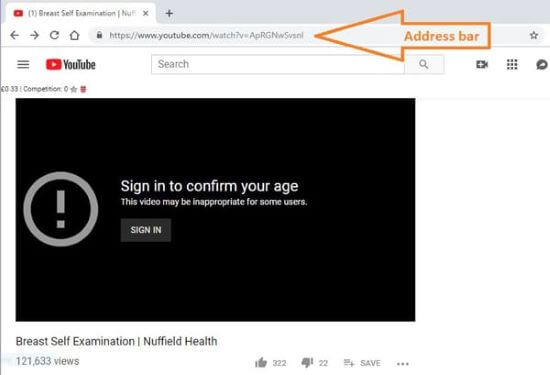 Pros:
Easy to use
You can bypass age restriction within a couple of seconds
Doesn't reduce the quality of YouTube video
Cons:
Don't work on the mobile app
5. Using NewPipe for Android.
NewPipe is an amazing app that is available for all people who are looking for ways on how to get around YouTube age restriction. Here are the steps that you need to follow on this app. You may download this app for free and continue to use it. Hence, you shouldn't think twice before you download it to your phone.
Step 1. Open the web browser of your phone and visit NewPipe GitHub page. Then you can download the NewPipe app.
Step 2. Install NewPipe app, open it, and search for the YouTube video that you wish to watch.
Step 3. Then you can use the NewPipe app to open the age restricted video.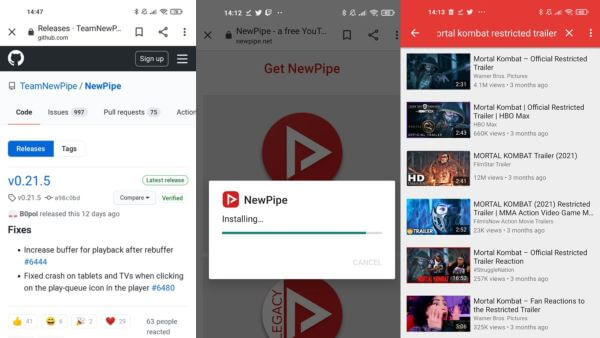 Pros:
Works on any Android device
There is no need to login with your Gmail account
Lightweight app
Cons:
You don't see the app in Google playstore.
Warning
As you can see, there are numerous options available to a person who wants to learn how to bypass YouTube age restriction. Your child can figure out any of these tricks and proceed with watching unwanted videos. That's why you need to be careful about the way how your child is using the device. As a parent, you need to focus more on the device that your child is using.
That's exactly why you need KidsGuard to protect your kids from harmful and inapproriate YouTube contents.
How to Set Up KidsGuard - Parental Control App?
1. Install KidsGuard app on Google playstore or App Store.
2. Register an account using a valid e-mail address.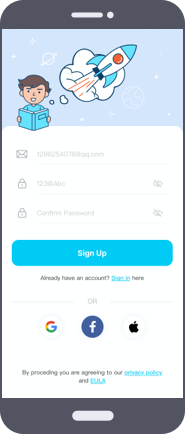 3. Log in and tap Bind Now.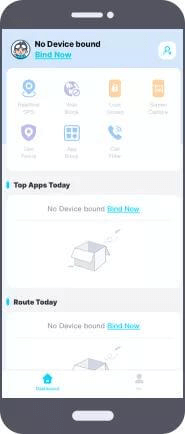 4. Copy the URL or scan the QR code to install KidsGuard Jr on kid's device.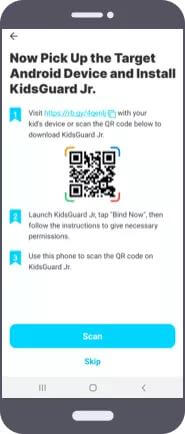 5. Ready to monitor your kid's app activities and set screen time!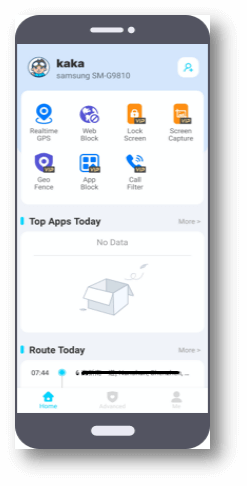 FAQs about YouTube Bypass
Q1. Which YouTube videos are age restricted?
There is a criteria that YouTube follows when it is implementing age restriction on a video. Videos that have sexual activity or even a video that arouses sexuality are age restricted. On the other hand, videos on YouTube that are associated with crimes are also age restricted. You can get a better understanding about this by visiting the YouTube Terms and Conditions page.
Q2. Why can't you watch age restricted YouTube videos anymore?
YouTube is quite strict with enabling its videos to anyone. In fact, YouTube doesn't want people who are not supposed to watch the videos to gain access to them. This is why you can see an age restriction in place. You need to be mindful about this feature as you continue to use YouTube.
Q3. How do I unblock YouTube?
You will have multiple methods available to unblock YouTube age restricted videos. We shared some of the most effective methods above. You may follow those methods and pick the most appropriate method to unblock any video on YouTube.
Conclusion
Now you have a clear idea on why YouTube has implemented a feature to age restrict video access. As a YouTube user, you should be aware of this feature and how it can impact you. If your child is accessing YouTube on his/her phone, you need to figure out that it is possible for the little one to gain access to age restricted videos by following any of the steps we mentioned above.