Change Your Location on Android & iOS Devices
ClevGuard ClevGo can help you spoof your GPS location making others believe you are in some places that you're not.
You could also fake your location to protect yourself from being tracked and secure your privacy.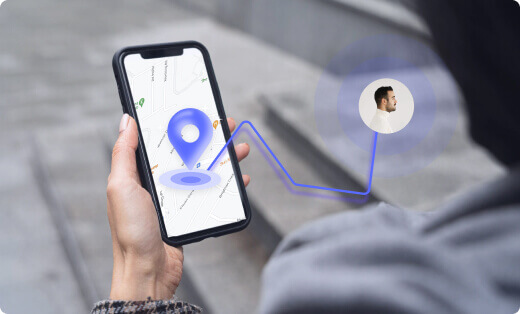 Don't want others know where you are? Fake your location to protect your privacy.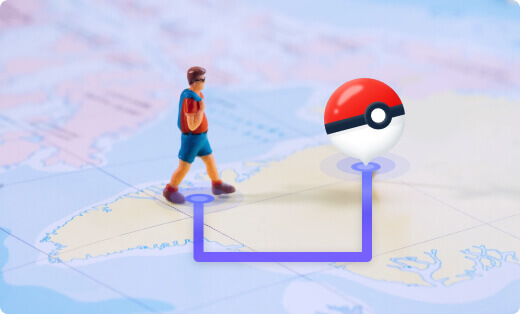 Want to play location-based game apps without leaving the house? Fake your location to trick the system!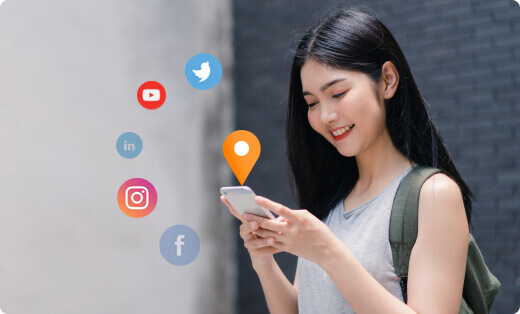 Want to trick your friends into believing you are in somewhere else? Share your fake location on social media apps!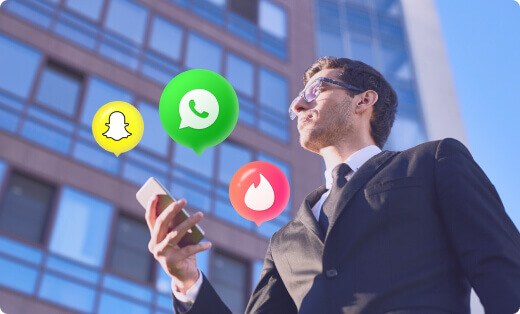 Want to have more choices on dating apps? Change your location to find more options!
Customize Route & Speed of GPS movement
Two-spot Mode
Set the initial and final location;
Customized moving speed according to real situation.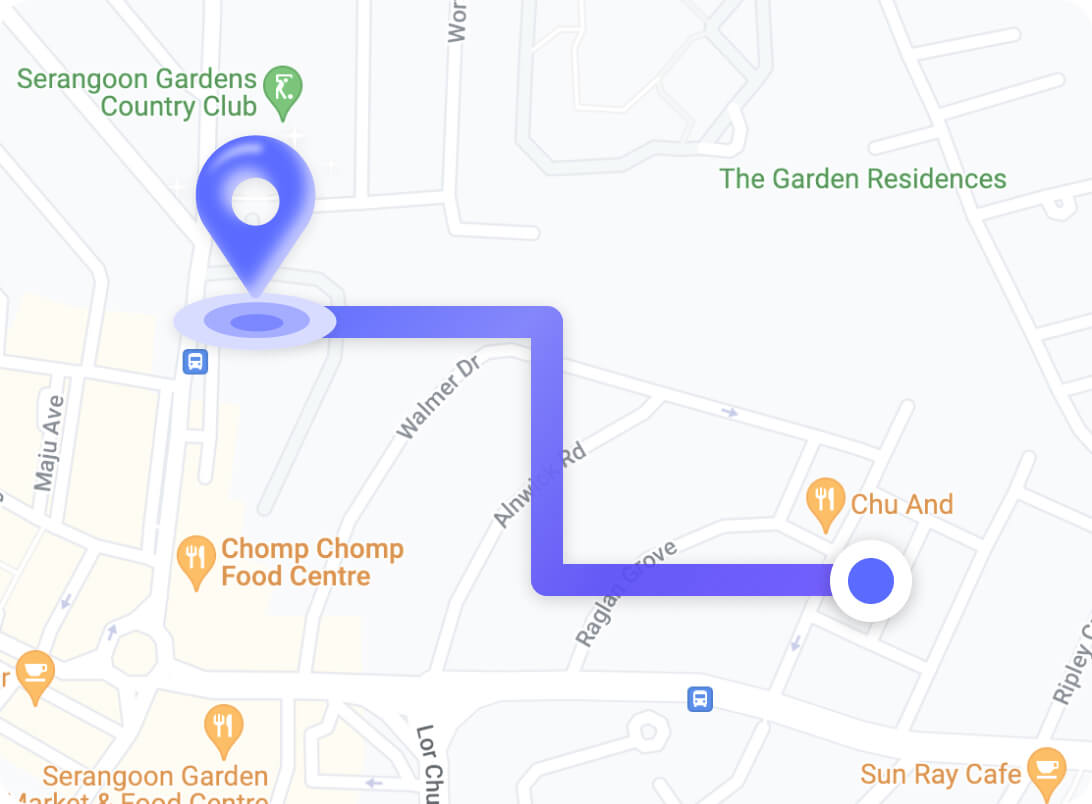 Multi-spot Mode
Place multiple pins on map to set the route;
Customized walking/riding/driving speed.
Create a circle route if needed.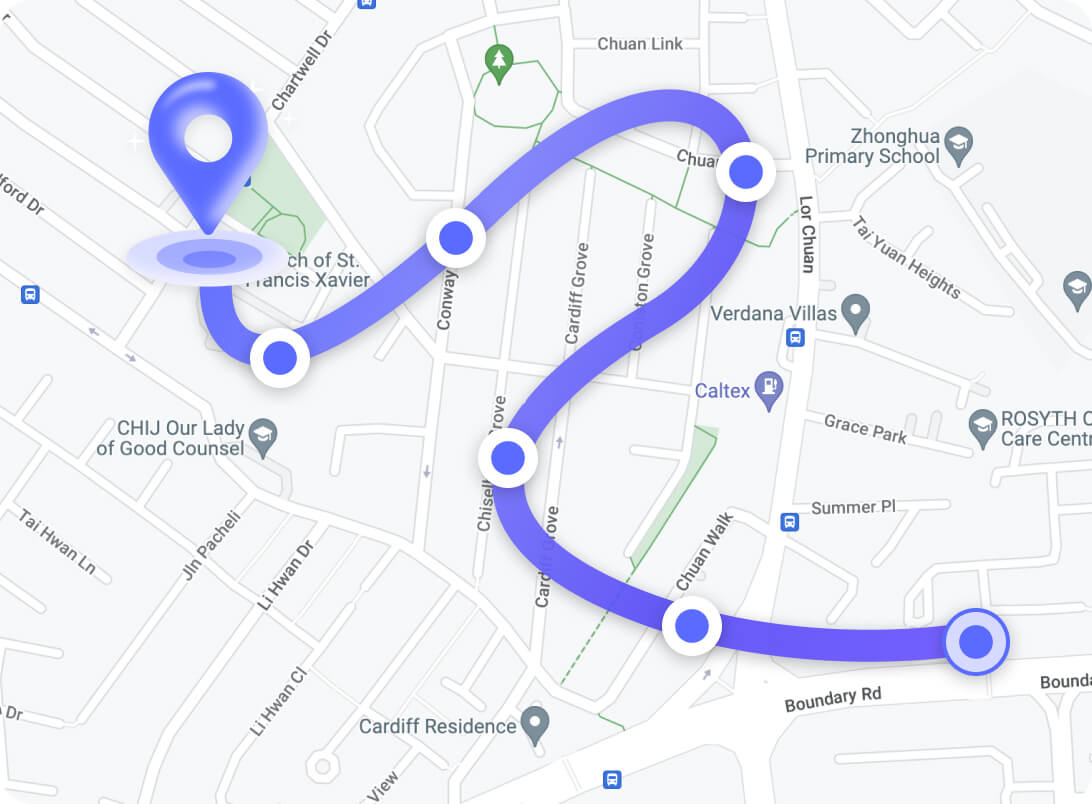 Enable Joystick Control to Spoof GPS Location with Flexibility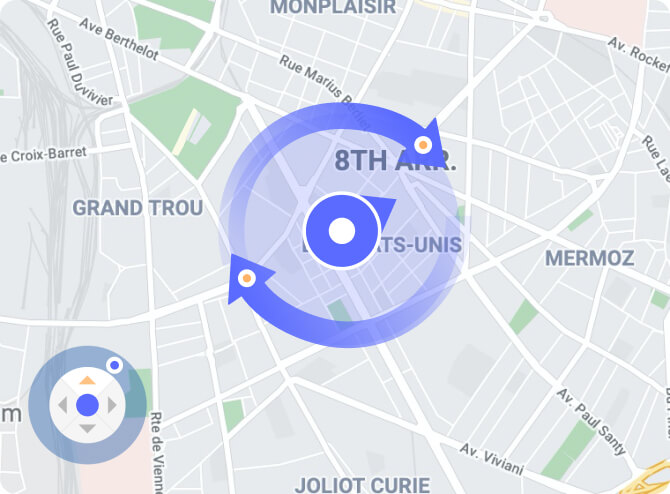 360-Degree Remote Control Panel
Enable Joystick Mode to control moving direction in all around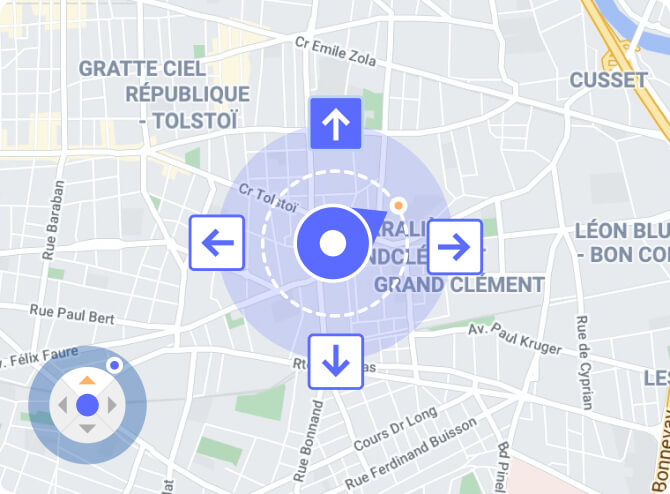 Keyboard Control
Control GPS movement with mouse or keyboard ( arrow key or WSAD keys)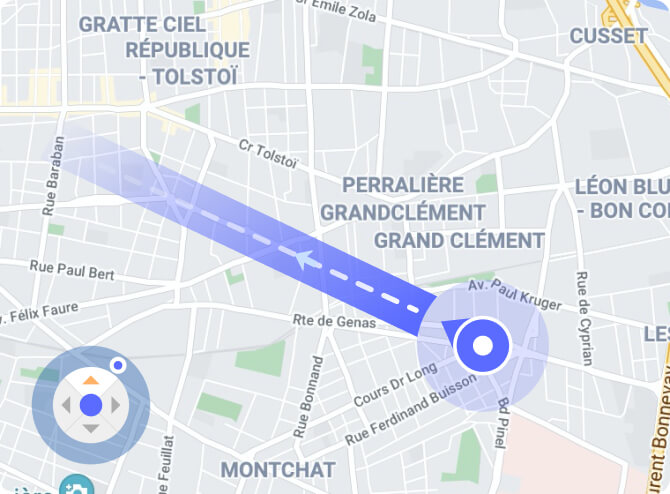 Auto Marching
Move in the direction the arrow is pointing automatically with customized speed
More About ClevGuard ClevGo
Set Coordinates
Choose location with accurate coordinates
History Records
Save all the routes for future reuse
Support Multi-Devices
Connect up to 5 devices at the same time
Change Moving Status
Pause/continue/stop moving at any times
Generate GPX Route File
Export/import GPX file for users to save routes locally
Create Favorite Routes List
Save spots/routes to your favorite list
Realistic Mode
Adjust moving speed to make it more natural
Spoof by Wi-Fi
Support changing location via Wi-Fi
Use ClevGuard ClevGo to Fake Location with 3 Steps
Step 1. Connect your Apple devices with PC
Step 2. Plan your route by setting coordinates and speed
Step 3. Click "Move" to spoof GPS location.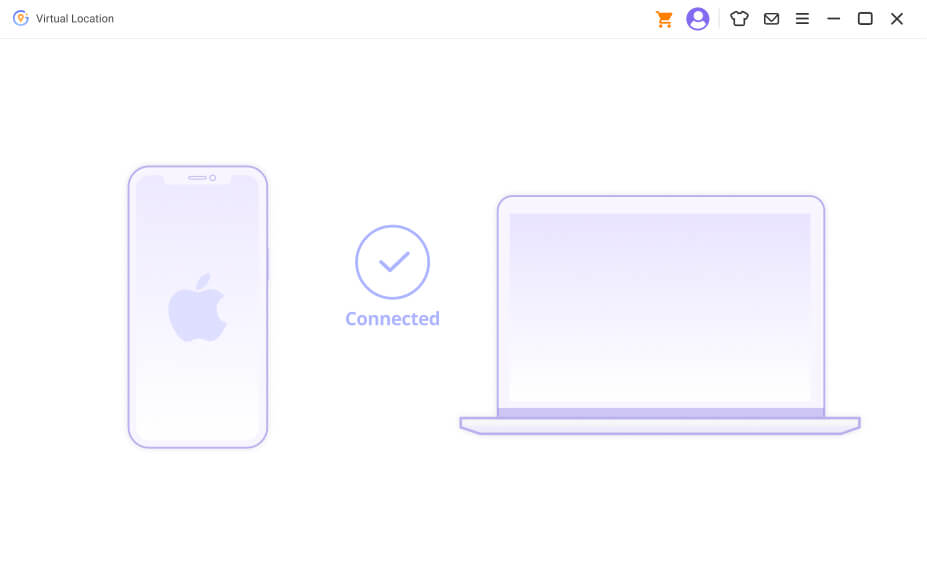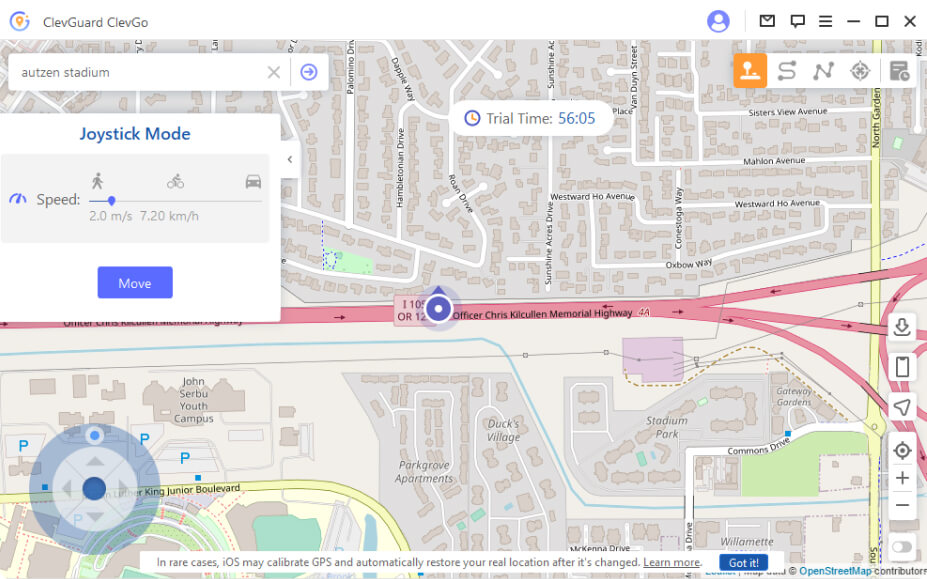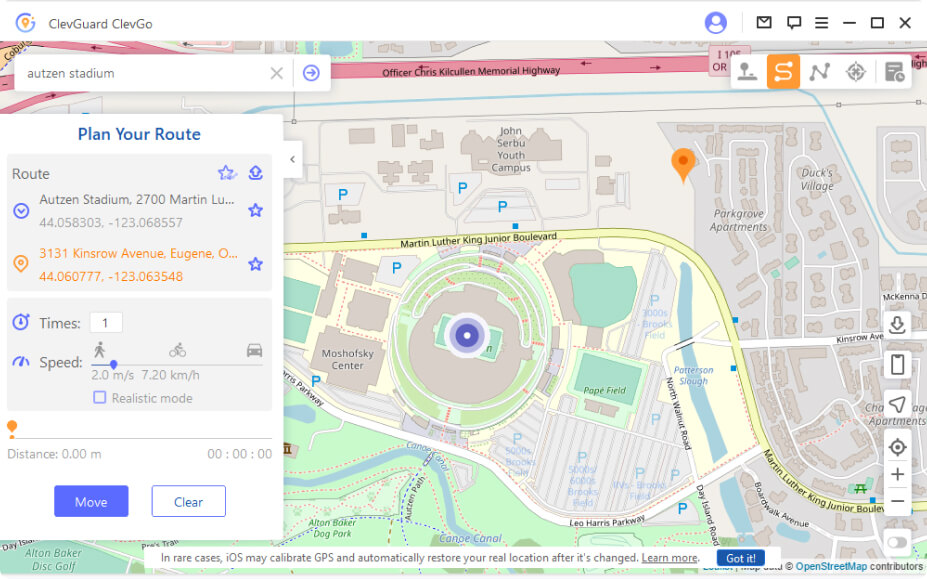 Step 1. Connect your Android devices with PC
Step 2. Choose Gaming or Social Mode
Step 3. Click "Move" to spoof GPS location.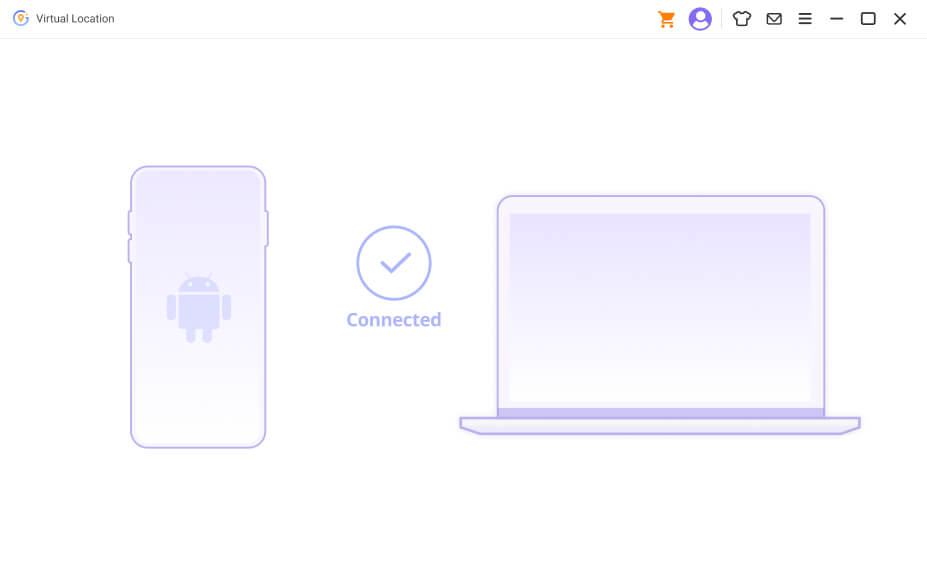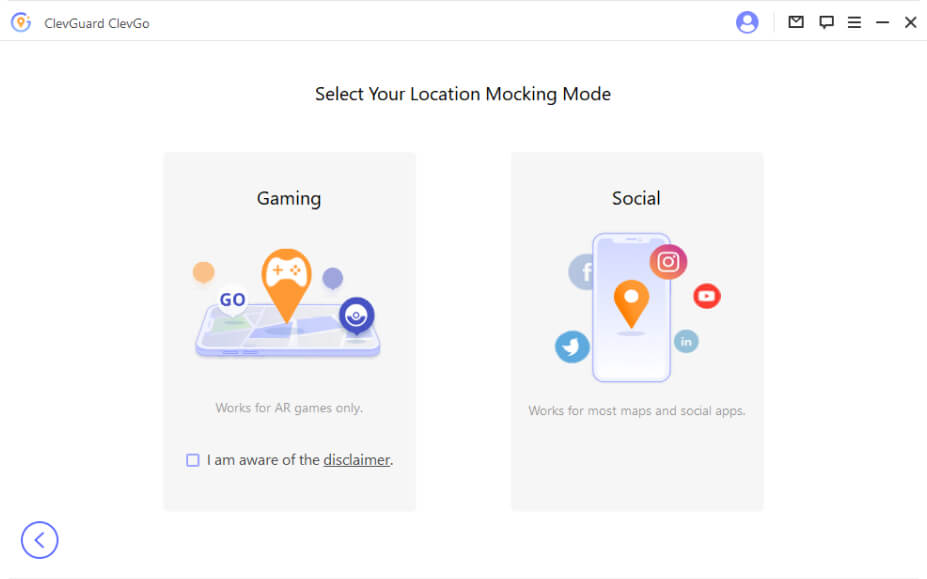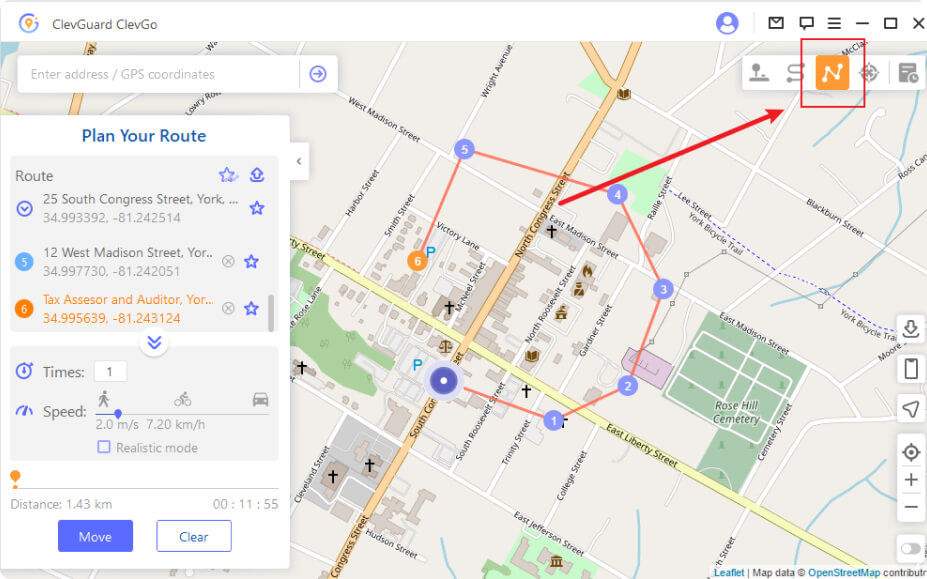 Full Guide
Listen to What Our Users Say
"ClevGo truly helps me a lot! I could use it to change my location to anywhere I want, which is so useful when I'm playing Pokémon GO. ClevGo has fooled the game successfully for every time. Thanks a lot!"
By Michael Laskey
"I have been using ClevGo for nearly 3 months. So far so good. Everything works smoothly on the app and I mostly use it to fake my location on social media because I don't want else to know where I am. I often trick my friends that I'm in somewhere else and send them the fake location. It's funny that they bought for it."

By Cassie
"I don't need any VPN to change my location any more. ClevGo makes it so convenient! The best app that I used for faking location. Works just like as advertised. I gotta say I am really impressed by what it can do. Totally worth it."

By Alex Lee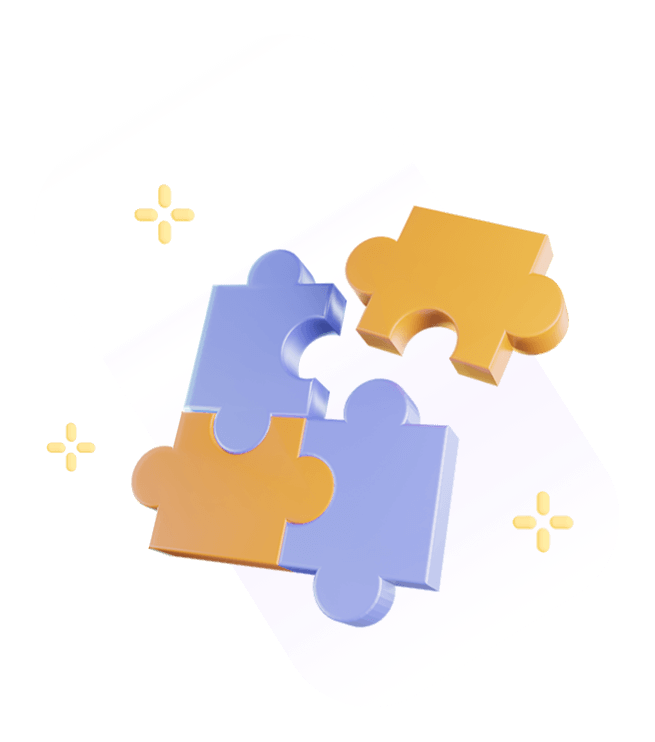 ClevGuard ClevGo
Best GPS Location Spoofer for iOS and Android
Available for:
FAQs
Q1: What's the difference between Two-spot mode and Multi-spot mode?

Two-spot Mode: Two-spot means the initial and the final spot when setting a route. ClevGo allows you to change speed flexibly according to the real situation, making it more convincing.
Multi-spot Mode: Multi-spot means you could set more than two spots. For example, When setting a route, you could pin multiple spots on the map and ClevGo will move based on the positions you choose. However, this mode won't take realistic factors into account.

Q2: How many modes does ClevGo support?

Joystick Mode: control location movement in all directions; Two-Spot Mode: simulate GPS location movement between 2 spots, changing speed flexibly according to the real situation; Multi-Spot Mode: simulate GPS location movement between multiple spots; Teleport Mode: change your location to a certain place instantly.

Q3: What's the difference between free trial and full version?

The free trial: Use Teleport Mode for 5 times, Two-Spot Mode for once, and Joystick for 1 hour; Multi-Spot Mode and Historical Records are not available. The Full Version: Enjoy all the features without limit.

Q4: Are there limits when choosing spots in Multi-spot Mode?

You can choose up to 100 spots in Multi-spot Mode.

Q5: What devices does ClevGo support?

For iOS: ClevGo supports iPhone(up to iOS 16), iPad, and iPod touch with iOS version 7.0 or later. For Android: ClevGo supports Android 5.0 and later. It works on Samsung, Google, Huawei, LG, and Sony.

Q6: How can I change my location to my actual one?

You can change into your real location by simply restarting your device.