Are you trying to spoof your location on iPhone without computer? If yes, then you are at the right place. Changing iPhone location sounds mysterious, but there are different reasons why people try to fake GPS location on iPhone. Here in this article, you will learn about 3 different effective ways to fake GPS location on iPhone without computer. Read the guide below for detailed insight.
How to Fake Location on iPhone
Part 1 Can You Fake GPS Location on iPhone?
Changing the location on your iPhone basically means tricking people and the device by misguiding on the subject of your current location. Changing the location of the iPhone is not a difficult job. People can easily do this by using the right set of techniques and apps. However, keep this noted that changing the location on your iPhone has some risks and limitations associated with it if you choose some inappropriate methods. Here, we are focused on providing the most secure way to fake a GPS location on your iPhone whether you have a computer or not.
Part 2 How to Spoof Your Location on iPhone with Computer
Can I change the location on my iPhone with a computer? Well, the answer is total yes. Actually, using a computer is the best convenient way to spoof your location. Here in this section, you will learn how one can change the location of their iPhone with the computer.
1. An overview of ClevGo
First, you have to need to choose computer software. In this article, we use ClevGo as an example to explain. ClevGuard is one of the most reliable and trustworthy GPS spoofing applications. The app contains amazing functionalities that make it easy for a person to mask their iPhone device's GPS position without any difficulty. One simply needs to download and install the tool on their computer/system and then connect their smartphone to it. Once this task is performed, the next thing is to set the fake GPS coordinates on the map to trick the device and other people. The guide below contains detailed steps for performing this task.
2. The steps to fake location on iPhone
The detailed steps for changing the location on iPhone with ClevGo are as follows:
Step 1: Perform the Installation Process
The first step is to download and install ClevGo on your computer. Then, perform all the on-screen instruction one be one to complete the installation process.
Download for WindowsDownload for Mac
Step 2: Connect iPhone/Android to PC
Once the app runs on your computer, attach your phone to the system and click on Get Started option.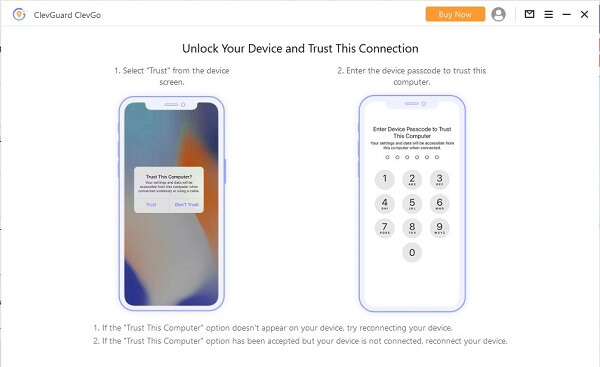 Step 3: Fake the location by Setting up the Coordinates
After this, load the map and find your current location. To fake the location, you need to select the mode according to your choice. It includes Teleport mode, Two-spot mode, and Multi-spot. Pick the mode of your choice and enter the fake coordinates.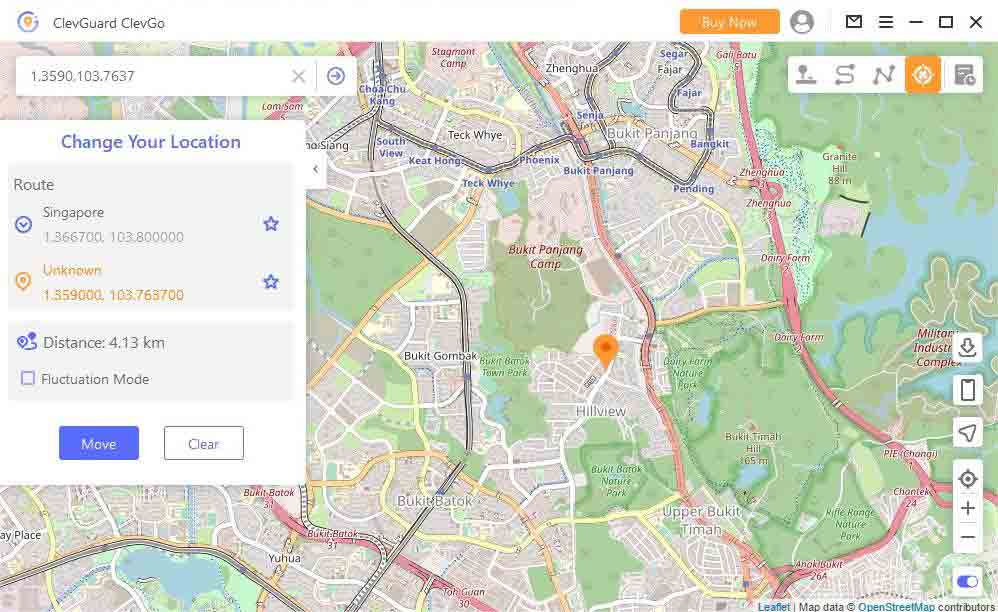 Pros

One -Click to fake GPS to anywhere without any restrictions.
Create a favourite route with customized speed.
Works on all the location-based app.
A joystick is available for direction control.
Support on all Android and iPhones without requiring Jailbreak and Root.
Cons

Computer is necessary.
Has trial plan but reacquires a fee for long-term use.
Part 3 How to Fake GPS Location on iPhone without Computer?
There are different methods by using which one can easily fake their location on iPhone without using a computer. Some of them are listed below.
Method 1: Use VPN [The most common way]
For Paid Option: IPVanish
No matter what your current location is or where you are in the world, through IPVanish you can easily fake your location with complete freedom and privacy at reliable speeds. It contains around 2,000+ global servers. With the use of IPVanish, one can change their VPN location to a place of their choice.
To look for your VPN location, open the IPVanish VPN app on your phone. If the app is fully connected, you will see that both your VPN location and your server's location will match. Similarly, in case it's not connected, then your VPN location will not active. IPVanish not only protects your online data or information but also restores your digital rights and makes the network connections sound and secure. It contains a configurable interface and the entire job can be performed speedily.
Pros

It provides amazing speed on local servers.
IPVanish contains additional security features.
Well-organized and contains a simple and easy interface.
Cons

It keeps a proper account of connection logs but deletes them later.
The speed of distant servers is quite low.
How to fake location on iphone without computer with IPVanish
Step 1: Setup your Account
First of all, create your account by entering a valid email address and password. After this, log in to your account as shown below.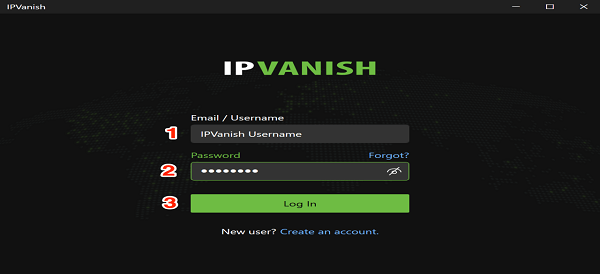 Step 2: Connect to the Location
After this, connect to the IPVanish location by clicking on the location icon. This icon is situated next to the country option. Once you click on the connect option, it will find all the neighbouring servers and connect you with the one. To reveal more or less VPN locations, click on the + and – symbol.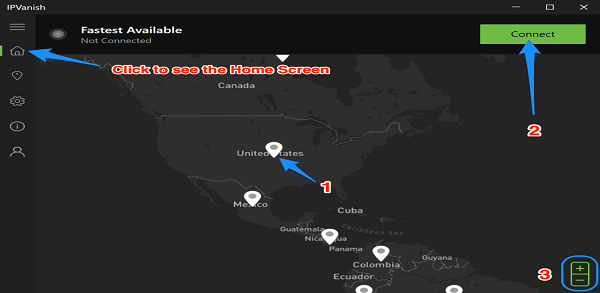 For Free Option: Windscribe
Windscribe is a free and premium VPN option for people. It results in providing speedy streaming capabilities to people. Windscribe Free is considered to be one of the best free VPN options for people this year. It enables users to unblock UK Netflix, BBC iPlayer, and DAZN easily. If you create your account with Windscribe, then you will get a free account with around 2GB of VPN bandwidth by default for every month. However, the limit can be increased to 10GB by adding and confirming your email address.
Besides, it provides multi-platform compatibility to its users. The Windscribe VPN lately suffered some server safety vulnerabilities, though all such issues have been resolved by now. If you face any issues while using Windscribe then get in touch with the support team by submitting your ticket. The experts will then get in touch with you as soon as possible and resolve the issue.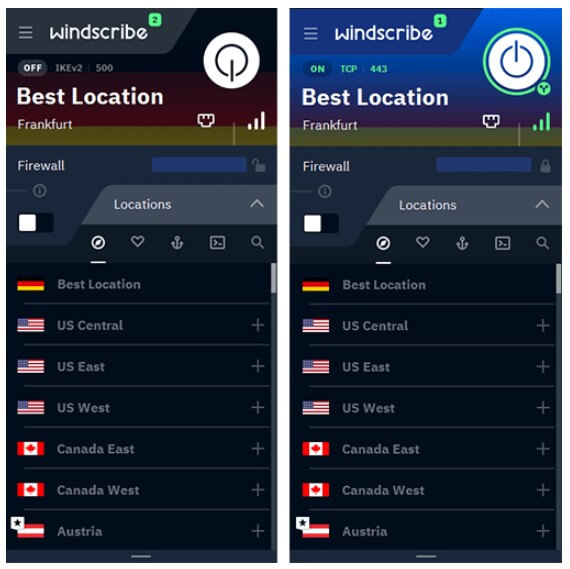 But, for safety reasons, we do not recommend much to use some free VPN.
Why a free VPN is not recommended?
Using a free VPN service is usually not recommended as it involves the risks of slow buffering and data leaking, unstable speed and connectivity, and an advertisement pop-up. It is a good idea to get a paid subscription so that you can change the location with maximum safety. Moreover, nowadays, the price of VPNs is quite lower than before. Try to use the most secure option for maximum safety and security.
Method 2: Gfaker Pro [Hardware Solution]
The GFaker Pro is innovative-age technology equipment that one can attach externally to your iPad, iPhone, or iPod. It helps people in spoofing their location with ease. Gfaker Pro works well for all devices that contain iOS version 12.4.1 or below. One doesn't need to jailbreak their device while using this.
The entire process is quite simple and easy. All you need to do is attach the Gfaker Pro to your device and enter the fake location. The GFaker will then spoof the location crosswise to all your location-based applications on your device.
How to use Gfaker for changing location on your iPhone?
Step 1: Go to the GFaker website and choose your preferred plan. Then install the companion iOS apps on your iPhone.
Step 2: Connect the GFaker to your device with Lightning Dock. After this, you will see a button for "Lock Position".
Step 3: Search the destination name or select a spot on the map, then tap "Lock Position".
Pros

Safe and easy to use.
Without access to a computer at anytime.
Support to GPS simulating.
A built-in joystick enables to control of the GPS freely.
Cons

The device is quite expensive (Up to $329).
It does not provide any support for Android devices.
Gfaker does not support the latest iOS firmware version completely.
Method 3: Cydia [For Jailbroken iPhone]
Cydia program provides users with an option to spoof their device's location while still retaining their capability to attain their true location if required. One can easily check the spoofed location detail. To use Cydia, one needs to jailbreak their iPhone in order to get it. It is compatible with iOS 4, 5 and 6. (Make sure whether it's necessary to Jailbreak your phone before starting.)
How to fake location with the help of Cydia?
Step 1: Find a location spoofer in Cydia and install
There are many options such as location faker, location spoofer, and location handle to pick from. For this, navigate towards cydiaimpactor.com to complete the installation process.
Step 2: Allow developer option
After this, connect the iPhone to your system and tap "Trust" on the device. Select the model of your iPhone from the drop-down menu and click on the "Start" option to begin.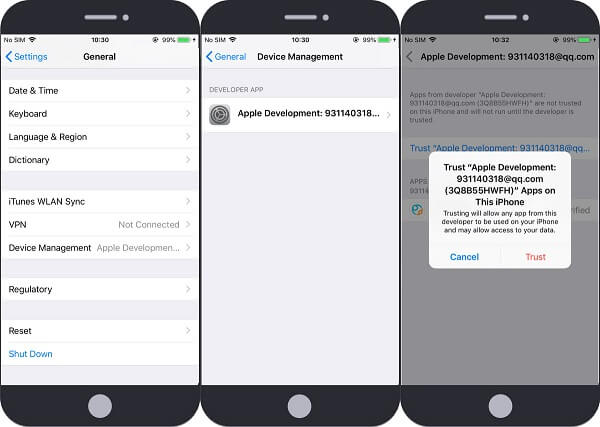 Step 3: Select Device Management
Now, from the device navigate towards Settings and pick the General option. After this, click on Profiles and then select Device Management to trust the installer.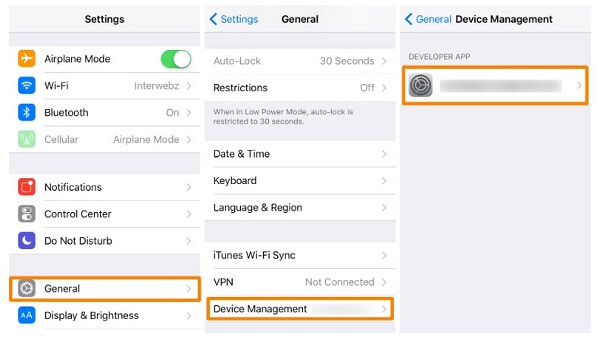 Step 4: Complete the setting and start to fake the location
After this, run the location spoofer and select a location with coordinates and add it to "Favorite".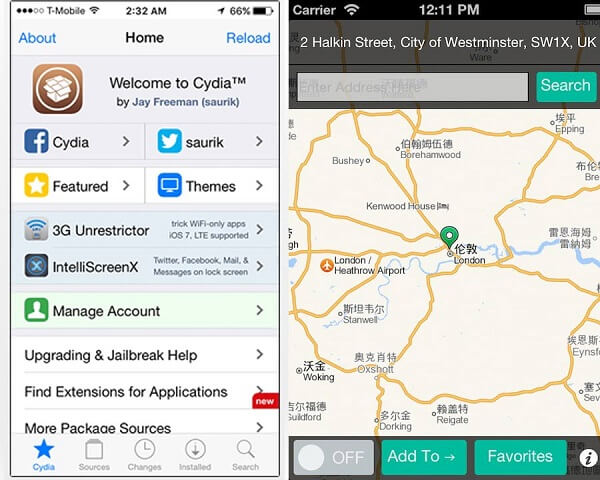 Pros

Without access to computer.
Economic (No more than $4 to download the location spoofers.)
Risks to Jailbreak.
May crash the iPhone.
Cons

Most expensive body camera.
Not highly discreet.
Part 4 Bonus Tip: How to Change Location on Android Phone without computer
Changing Location on Android is a lot easier and simpler. There are different location-changing apps, tools, and features that enable users to change their location without using a system. One of the popular solutions is Mock Location.
It is a feature in Android devices which allows its users to fake their location by entering a custom location of their choice. This approach helps in reducing the risks of getting tracked down by possible hackers. The process is simple and can be performed easily.
Pros

Simple to use and no access to a computer.
Help users in setting up the stop points
Allow users to adjust the speed according to their choice.
It helps in creating a closed route.
Cons

The free version works only for 24 hours.
The joystick feature does not work on all Android devices.
Final Thoughts
One can easily change their iPhone's location without using a computer. This article contains a complete guide about different methods by using which one can perform this job. But if you have a computer, the location spoofing will be easier. Just download CleGo on your PC and connect. Then you can fake your location on iPhone or Android to anywhere you want.