Keyloggers are powerful tools that can help you keep track of what's typed on your PC. Whether you're a parent looking to monitor your child's online activity or an employer trying to keep tabs on your employees, a keystroke logger can always help you stay informed. In this article, we'll introduce the best five keyloggers for Windows 10.
Table of Contents
Definition of Keylogging
Keylogging is to record every keystroke typed on a computer keyboard. A keylogger can capture passwords, chat messages, Gmail, and other sensitive information that is input into a computer. Generally, a keystroke logger is often used for monitoring, to keep track of what is happening on a computer without the user's knowledge.
Why Use a Keystroke Logger?
There are many reasons why you might want to use a keystrokes recorder. Parents can use it to keep an eye on their children's online search history, ensuring they are not engaging in any dangerous or inappropriate behavior. Employers can use it to monitor employees' productivity and ensure they are not sharing sensitive information or engaging in any illegal activity.
Top 5 Keylogger for Windows 10
While we have so many different keyloggers on the internet, it's hard to make up your mind which one to use. That's why we have come up with this post to narrow down your choices. Here's a list of the best 5 keyloggers for Windows in 2023. Just check them out.
1. MoniVisor: Best Keylogger Software for Windows
It ranks in first place for reasons. MoniVisor is a powerful monitoring tool that can help you keep track of every online activity on your target PC, even without the user's knowledge. One of the very features is keystroke logging. Once it's installed on the target computer, you can monitor the keyboard input for good in hidden mode. Nobody can notice the running software in the task manager, process list, on the desktop, or on a system disk.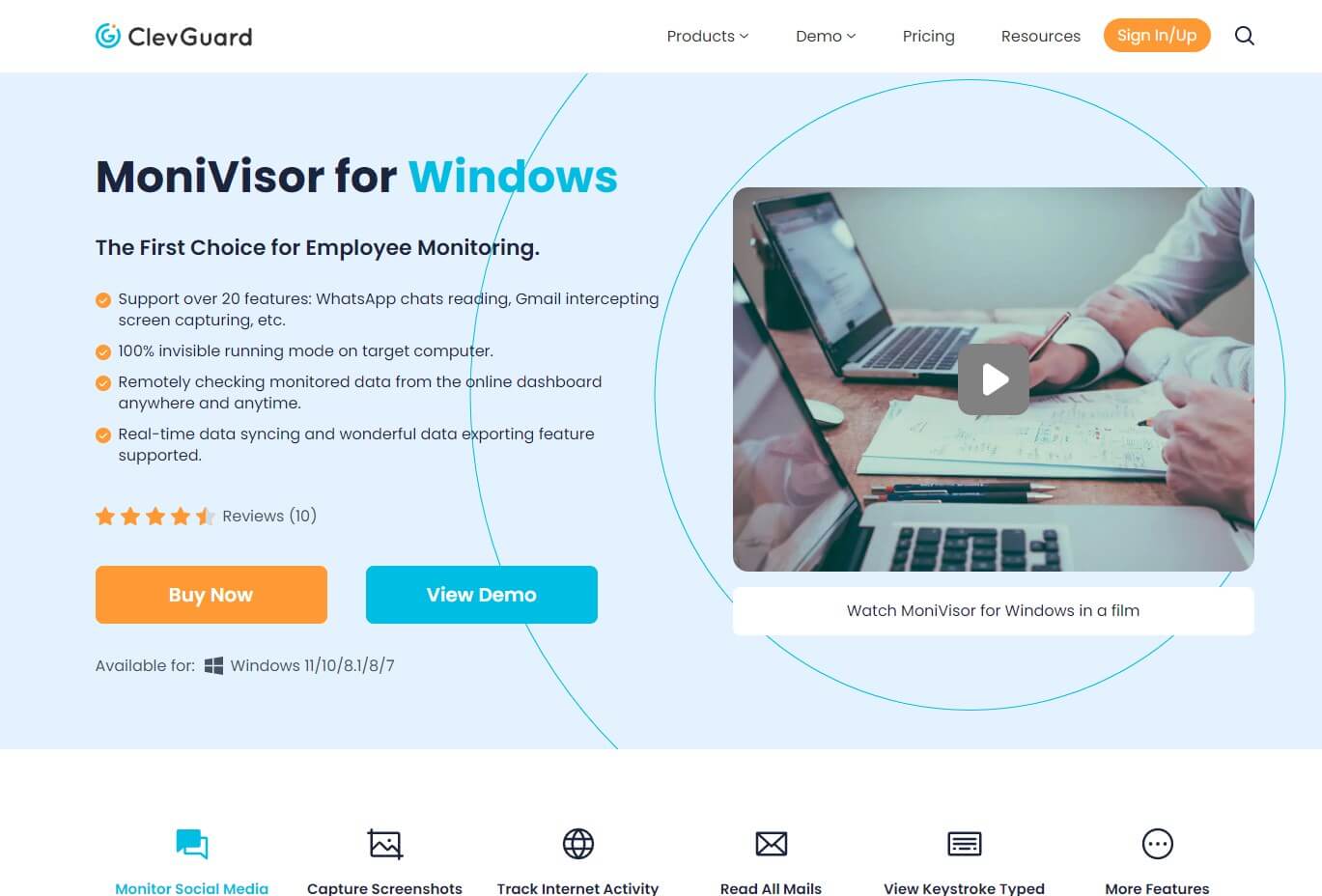 Real-time monitoring: MoniVisor allows you to monitor your Windows computer in real-time. This means you can see what is happening on your computer as it happens.
Keylogger: MoniVisor's keylogger captures every keystroke made on the computer, including passwords, chat messages, and emails.
Screenshot capturing: MoniVisor can take screenshots of the computer screen at regular intervals. This can help you keep track of what is happening on the computer, even if you are not monitoring it in real-time.
Web browsing history: MoniVisor can track web browsing history, so you can see what websites have been visited on the computer.
Stealth mode: MoniVisor can run in stealth mode, which means it operates invisibly on the computer. This ensures that the user is not aware that they are being monitored.
Pros

Free demo
Intuitive dashboard to monitor data
Record all input languages
Stable performance with real-time data sync
Simplified installation process for easier use
2. Refog Keylogger
This is a popular keylogger that allows users to monitor keystrokes, clipboard contents, and screenshots. It can also track websites visited and applications used, which makes it suitable for parental control or employee monitoring.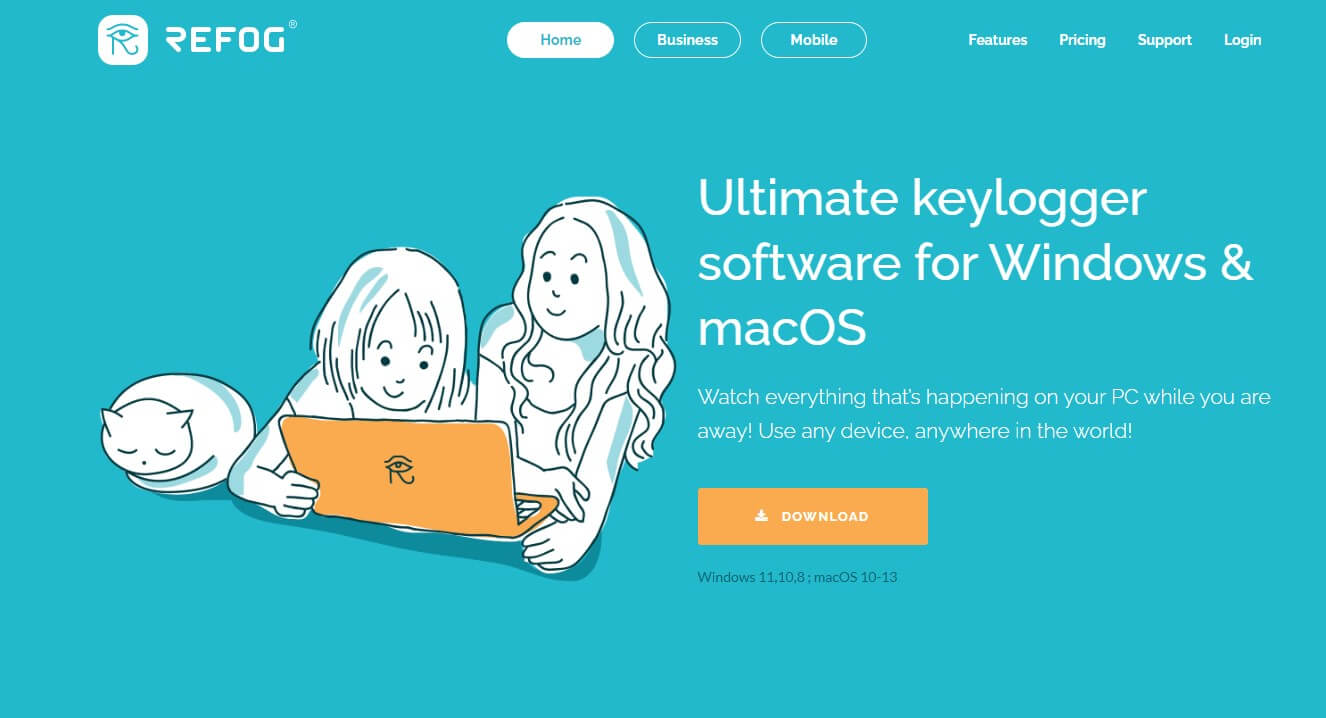 Pros

Easy to use
Remote monitoring
Free trial
Cons

Expensive
Risk of being detected by some antivirus programs
3. Spyrix: Free Keylogger for Windows
This keystroke software is free for both Windows and macOS, and it can record every single keystroke, monitor PC screen remotely, and track website history in real time. Additionally, it has a built-in feature for recording sound from a computer's microphone.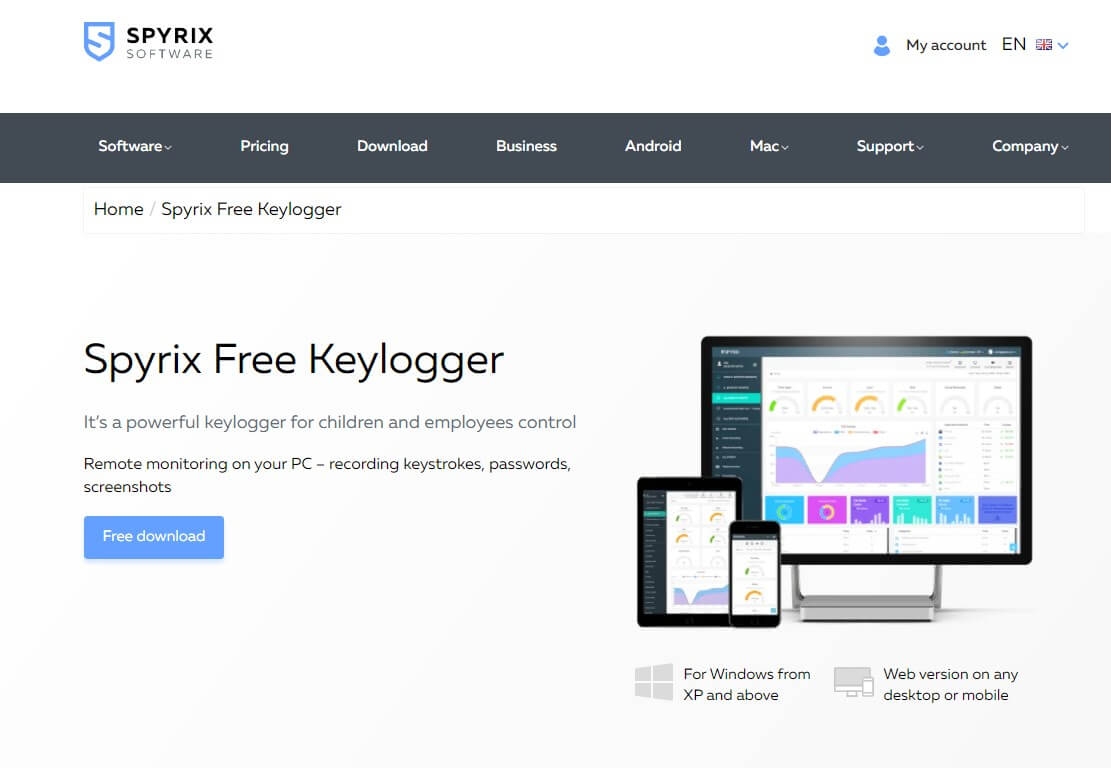 Pros

Free version available
Provide fundamental features
Record the content on the clipboard
Capture the sound from the microphone.
Cons

Risk of being detected by some antivirus programs
4. Perfect Keylogger
The Perfect Keylogger is a remote spy software program for Windows. It is capable of recording keystrokes, capturing screenshots, and tracking website history. It also has a feature for monitoring instant messaging conversations. Its full compatibility with Windows makes it one of the best keyloggers for Windows users.

Pros

Free trial
Three editions available
Monitor instant messengers
Capture webcam snapshots and button clicks
Cons

Complex installation
Expensive pricing
Risk of being detected by some antivirus programs
5. Elite Keylogger:
This keystroke recorder tracks keystrokes, captures screenshots, and keeps an eye on website history. It also has a feature for monitoring instant messaging conversations. It can be used for parental control or employee monitoring.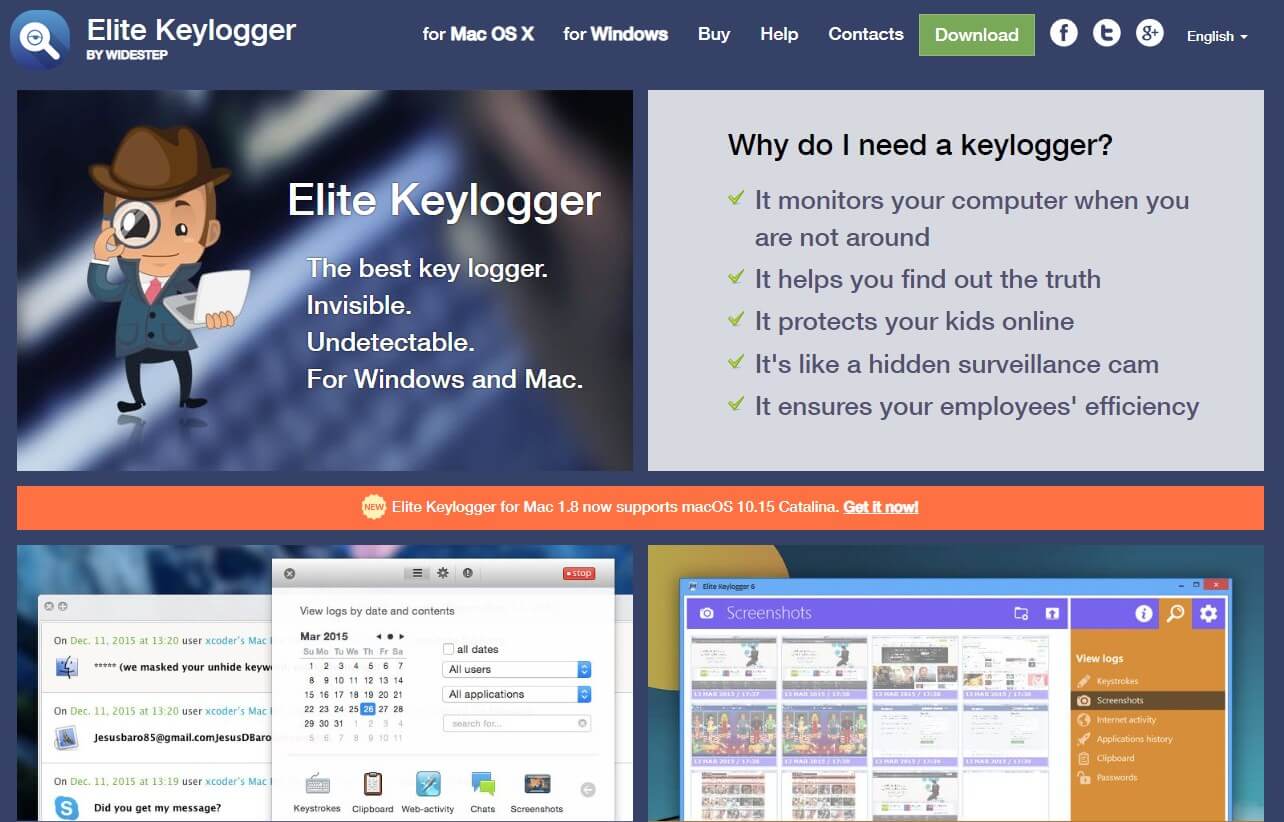 Pros

Small file size
Free version available
Monitor instant messaging conversations
Send log files to email account
Record Windows login passwords
Cons

Record Windows login passwords
Lack of remote monitoring
Final Thoughts
In this article, we have reviewed the five best best keyloggers for Windows 10 in 2023, including their features, pros, and cons. From the list, it is evident that each keystroke logger has its own unique features and benefits.
Whether you are concerned about your kids or employees, using a keystroke logger can save trouble since a keyboard tracker can keep track of the keystrokes and activities on your computer and protect your data from potential threats.
You may also be interested in:

By Megan Evans
A certified content marketing specialist with great passion for Internet and online safety. She is bent on educating the audience about cyber safety tips and tricks.
Thank you for your feedback!