Hacking into someone's computer is not an easy task, especially, if you are thinking of hacking it using the IP address of the target computer. It is possible but it really difficult. It will be troubling and the success rate is very poor.
But this doesn't mean that what you are asking cannot be done. There is an easy way and it doesn't require any technical knowledge will be introduced in this post. Now, let's firstly learn how to hack a computer using IP address. Check out the article below.
Is it possible to hack someone's computer by knowing their IP address?
It is a difficult task, as there are thousands of ports for every IP address. If someone knows your IP address then they will be able to connect to your computer directly. But a skilled hacker will use brute-force to establish a connection.
So, how to hack another computer using IP address? It is discussed in the part below.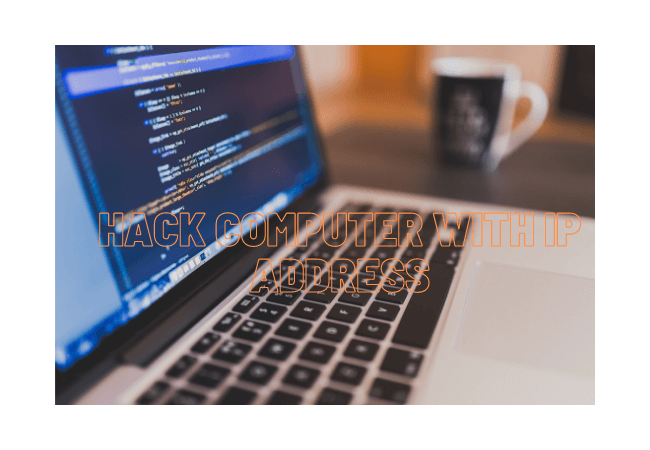 How to Hack a Computer with an IP Address? 3 Steps
Different procedures are available but we will be discussing a procedure that uses the IP address and Commands Prompt to hack into someone's computer. We should tell you that this method need you to get the target's IP first, and then you should apply a third party tool to scan the ports to hack into the computer eventually. If you just want to save time and get the easiest way directly, then you can jump Part 2. Now, check the steps below.
Step#1: Open Command Prompt and type 'net view' command. Or you can also use "NB scanner" option in "IP tools" software by entering range of IP address. by this method you can scan number of computers at a time.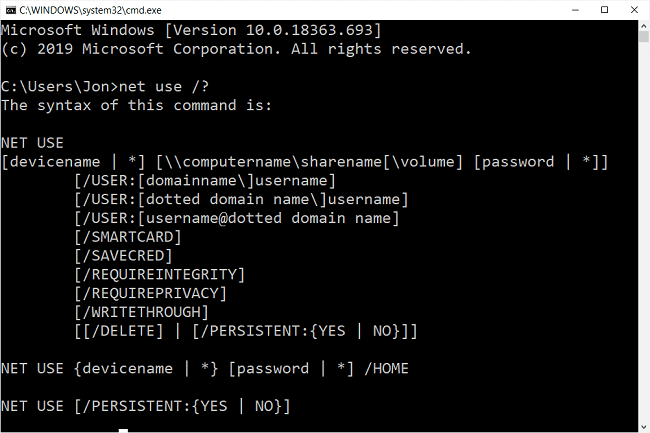 Step#2: After succeeding, use the "net use" command in the command prompt. The "net use" is another netbios command which makes it possible to hack remote drives or printers.
Step#3: After succeeding then the computer will give a message that "The command completed successfully". Once you get the above message you are only one step away from hacking the computer.
Step 4#: Now open "My Computer" you will see a new "Hard-Disk drive"(Shared) with the specified name. You can open it and access remote computer's Hard-Drive. You can copy files, music, folders etc. from victim's hard-drive. You can delete/modify data on victim's hard-drive only if WRITE-ACCESS is enabled on victim's system. You can access files/folders quickly through "Command Prompt".
After the work is done, you will be notified.
Hack Someone's Computer Remotely without IP and any Technology Knowledge
Hacking a computer via IP address is possible. However, there are several preconditions and limitations of this method; the main hurdle is the requirement of high-level hacking knowledge.
So, hacking via IP address is possible but it is not an executable method. That being said, there is an easy way to hack into someone's computer. And it can be done by anyone without any technical knowledge.
But this procedure requires software that has such capabilities. For yourself, it can takes days to locate an average tool with hacking capabilities and there is also a risk that you will install something on your computer that contains malware. So, we recommend using ClevGuard MoniVisor - Computer Hacking Tool. It is the safest and most reliable option available on the market. Operation is simple and installation is easy.
It works with a target computer based hidden software and the online dashboard in your end to finish the aim of hacking and spying. The use of it doesn't need any technical skills and you can finished it within 5 minutes to get almost every files remotely.
The Super Simple 3 Steps on How to Hack Someone's Computer Secretly with MoniVisor
We have already stated that the installation and operation of MoniVisor are simple. But having a guide will be convenient and very helpful if you have decided to use this tool. So, check out the user-friendly guide below.
Step#1: Register an account by clicking on the 'Monitor Now' button below. Then you will need to choose a plan according to your need to enjoy all the features.
Step#2: After making the purchase, you will be taken to the 'My Products and Orders Management' Page. Click on the 'Setup Guide' option and follow the on-screen instructions.
The guide will let you know how to install and activate the software correctly.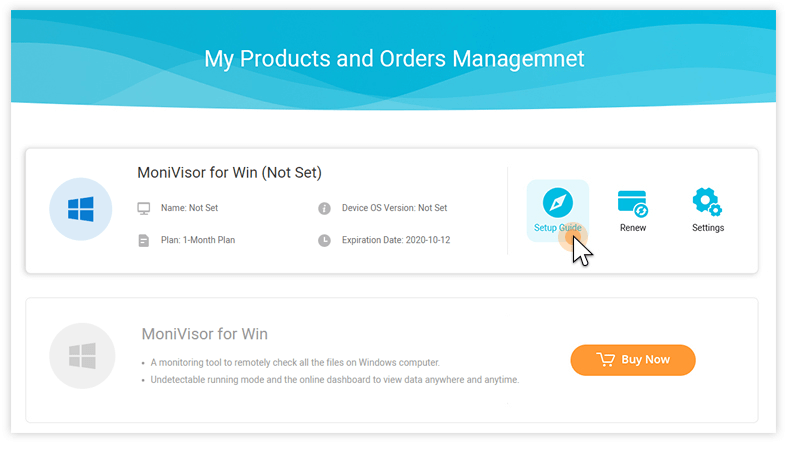 Step#3: Complete the activation on the target device. MoniVisor will start working in the background of the target computer without being detected. Visit the ClevGuard website and login into your account on your own computer, then you will get into the "Dashboard' option and all the recorded data will be visible to you.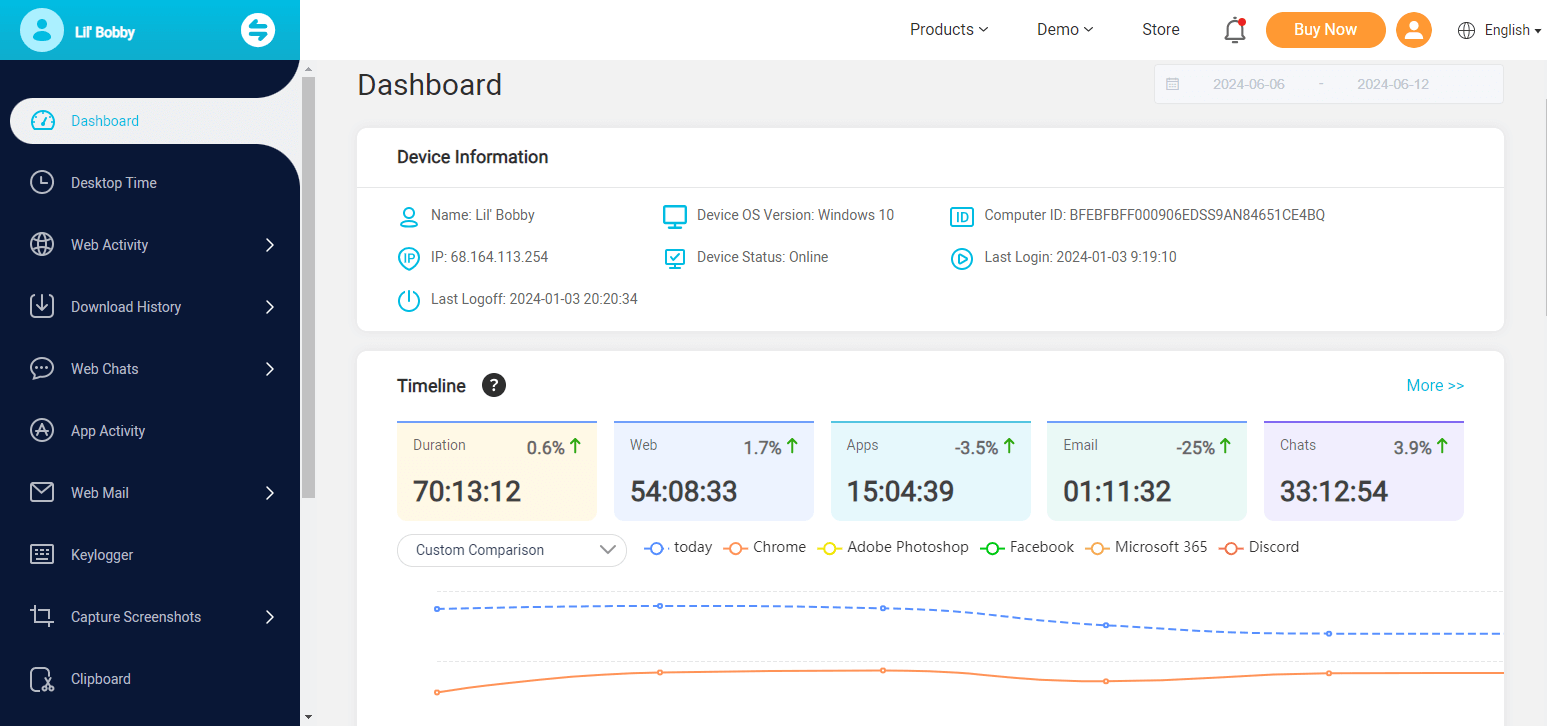 This is the easiest way to hack into any computer. Any kind of technical knowledge is not required but you need to access the target device once, to install the app.
What Can MoniVisor do for You on Computer Hacking
MoniVisor is an excellent app and it is equipped with unprecedented numbers of functions for monitoring. YOU CAN CHECK THE DETAILES BELOW.
Record all social media conversations
Conversations on Facebook, Whatsapp, Twitter, Instagram, Skype can be viewed. It can intercept all the chats and media files without logging to their account and also will not being detected by the target user. You can view all the monitored data on your end.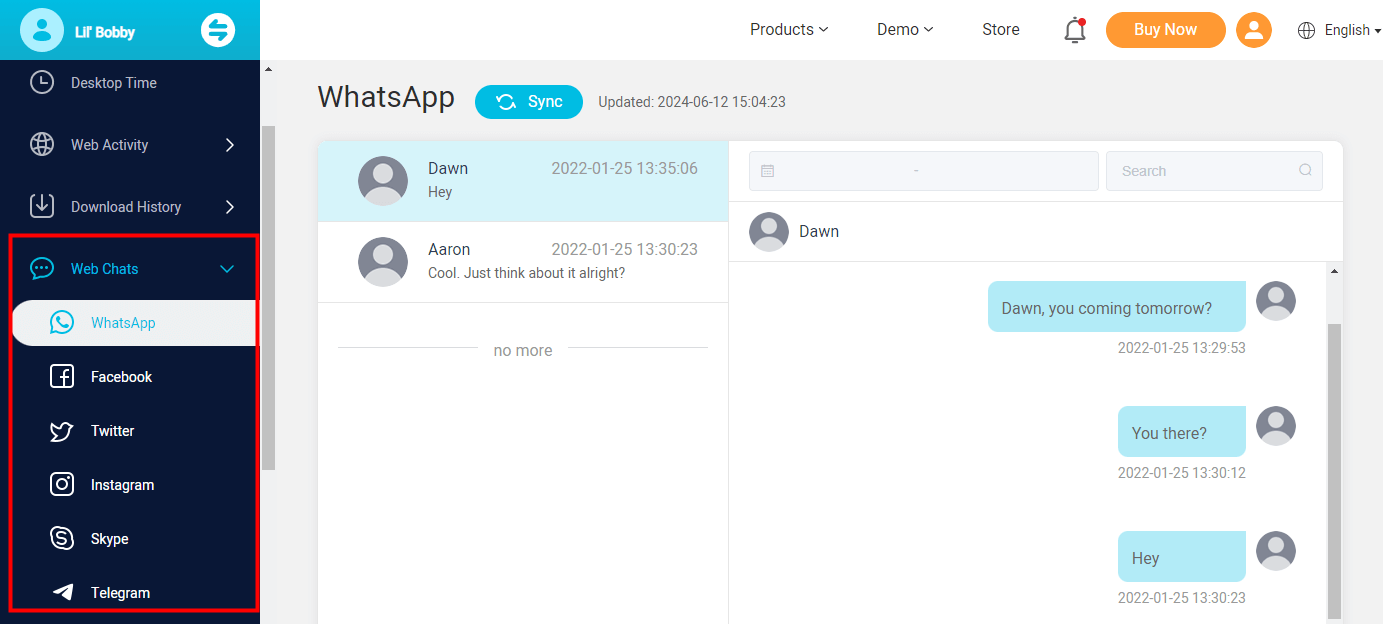 Internet activity tracking
All internet activity on browser will be tracked. That means all the browsing history and the download history can be tracked and recorded, even you can directly click into the monitored URL to check what dis the target viewed. Amazing! It support Opera, Internet Explore, Firefox, Microsoft Edge and Chrome.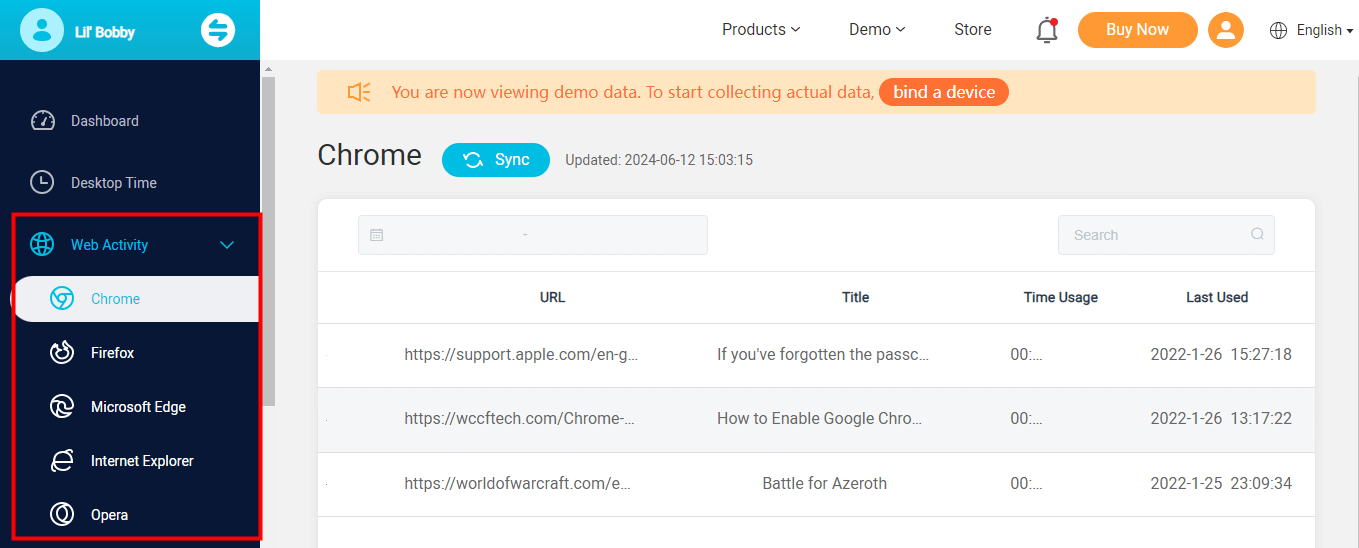 Intercept and read both sent and received emails
All the sent and received emails on Gmail, Yahoo, and Outlook will be monitored. You can read them like the owner, including all the texts and time stamps.

Automatic screenshot of target computer remotely
The software takes screenshots every 15 seconds for 5 minutes automatically. It can help you to capture the screen in rel time and that you can know what the target is doing at that time. All the captured pictures can be downloaded or deleted according to your need. The screen capturing will not send any notification to the target user.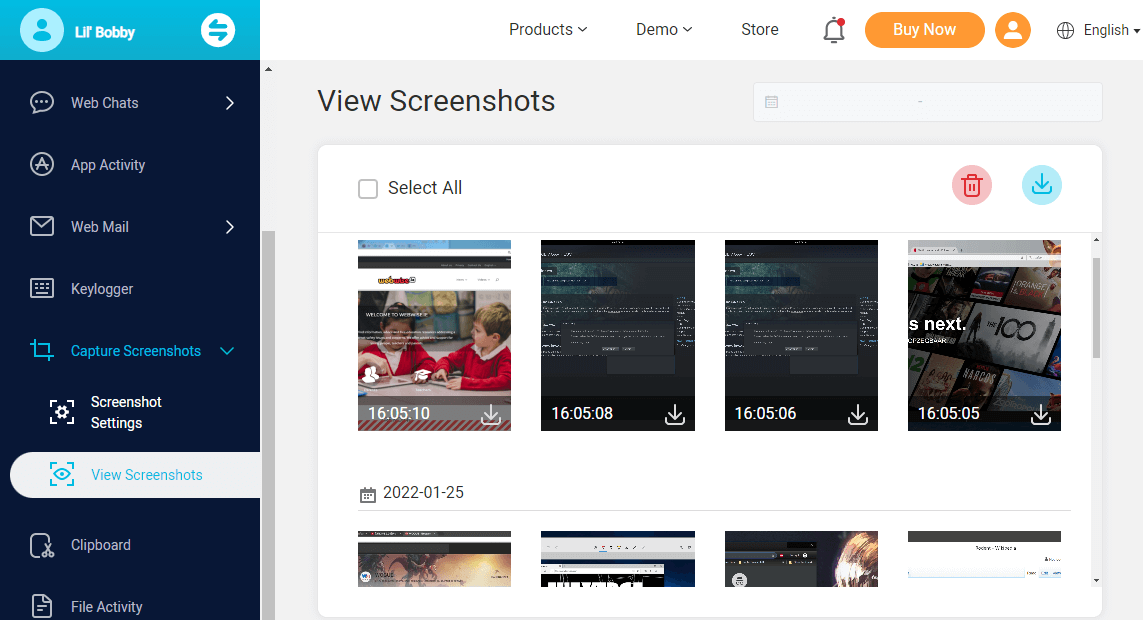 Keystrokes recording
Equipped with a keylogger feature, all the keystrokes can be recorded with 100% accuracy. And all the keyboard recording history can be exported to your local computer.

App activity tracker
Track all the usages about the apps being used on the target computer. It records the app name, the total usage time and the accurate time.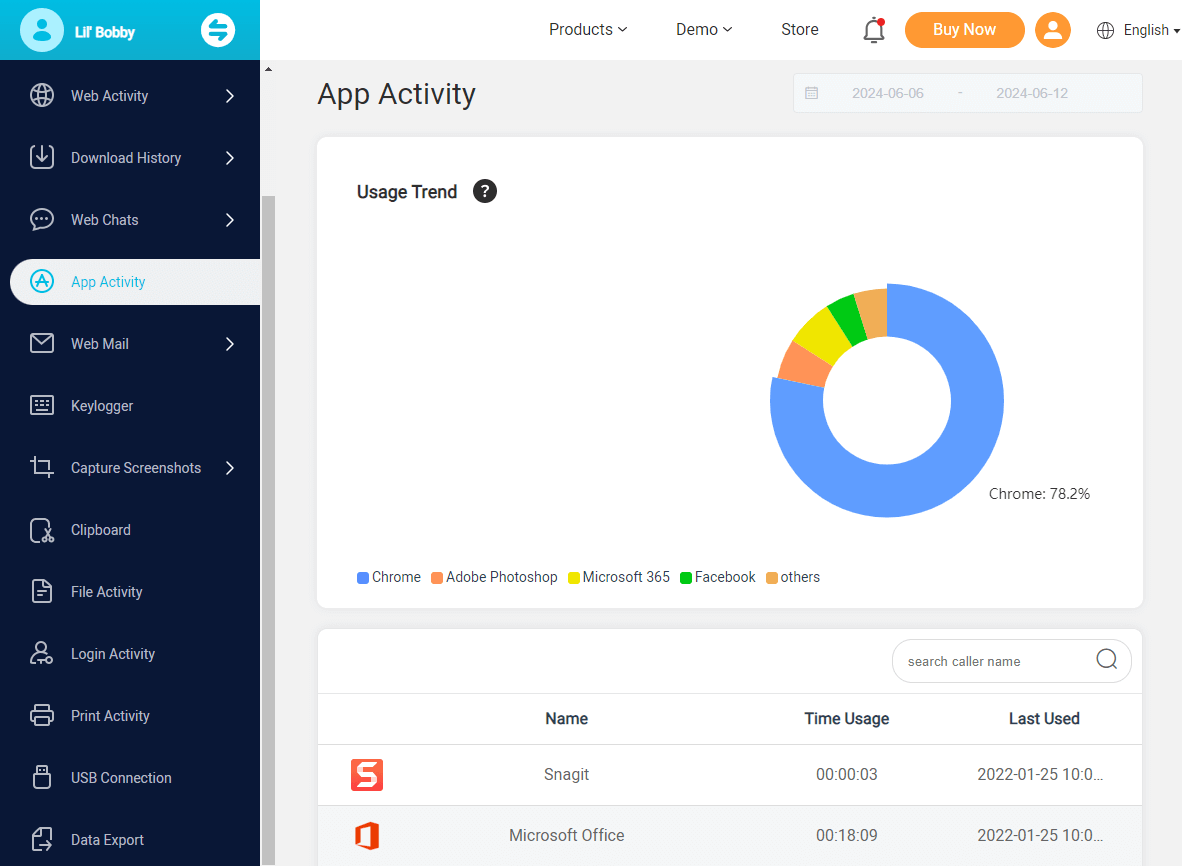 Login activity monitoring
Each login activity is recorded and time-stamped. You can just when the target is online or offline according to these information.
Printing activity monitoring
Every print command carried out on the computer will be tracked. It can tell you which file has been printed and also show you the file path. This can be good in monitoring your employees.
Summary
By here, you must have already know that hacking a computer through the IP address is not recommended. It is possible but it surely is a very difficult task. The chances of success are also poor. But it doesn't mean that you have no hope. Using MoniVisor will be easier and it will not require any technical skills. Don't be hesitate to check the online demo to experience the features first!