Have you ever learned how to read someone's email without password? Probably, this is exactly what happens, because sometimes it's the only way to find out the truth about your loved ones or employees. Fortunately, you have found an effective solution to such a sensitive topic! With powerful software, you can secretly get into an email account without the password at any time. We will discuss the best ways of reading others' emails. Let's check them out!
How to Read Someone's Email without Password?
We know that if you want to log in to someone's email, the only way is to log in with your account name and password. This is very difficult to achieve if you want to carry out covert operations. And even if you have successfully received the account information, the email owner will be notified that someone has entered the account from a different IP address.
However, there are still some tool for you to try on how to get into an Email without password. And among these tools we tested, MoniVisor shows the great functions and works in total incognito mode.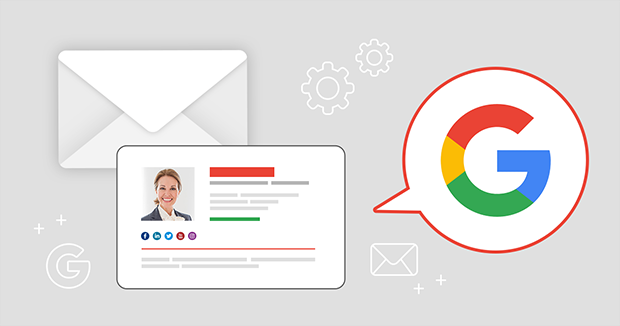 Method 1: MoniVisor for Win - Best Choice
MoniVisor is a web-based monitoring tool for your Windows PC. It is efficient and multi-functional, well-equipped with monitoring, and in addition, it has a simple but attractive user interface for easy operation. You're will not only able to get into email or gmail without password, but also have access to monitor app and chrome web activities.
Why MoniVisor is the Best Choice to Get into Email Without Password
You can securely gain access to someone's email account without password and them knowing
MoniVisor has an easy-access console feature. You can check the email by this feature at any time whenever you want to check it.
It is user friendly to check the email address and it protects your data and your privacy as well as with high-security standard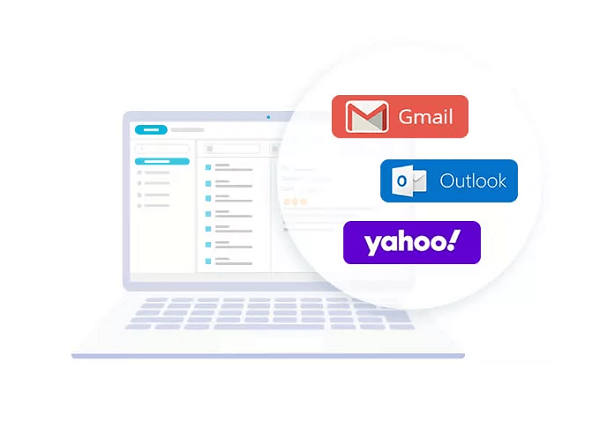 MoniVisor Windows Monitoring Software is completely virus-free. That means you can safely download and use it.
You will be able to control all of the recorded data, the monitor of your computer, simply log on to the portal at any time and in any web browser.
A lot of Windows monitoring features are provided by this comprehensive tool, including social media chats, emails, etc.
It can monitor the contents without having the target's account info.
You can easily access another computer without them knowing.
How to Get into an Email Account Without the Password in 3 steps
ClevGuard MoniVisor is an effective email monitoring tool to make your work easier. You don't need to access the target's account. It works to access email on the web or Gmail account and get all the content. You can easily install the software on the target computers.
After that, the software will run in the background, unnoticed by the device, to capture all of your email data for you. Follow these steps to read the email without passwords:
Step 1. Sign Up a Valid Account
First of all, you can click the "Buy Now" button below to create an account with a valid email address. After creating the account choose a suitable plan to get the MoniVisor software for reading someone's email address.
Step 2. Follow Setup Instructions to Finish Installation
Once you will purchase the software from their official website, you will be redirected to the page "My Product". There will be an option "Setup Guide" click on it and follow the instruction from the screen to know how you can download the MoniVisor computer monitoring software and activate it.

Step 3. Start Getting into a Email Account without the Password
Once you install the software by following the instruction, you need to log in to your account. There you will see the option "Dashboard" click on this tab and now you can get into email account without password and check the email.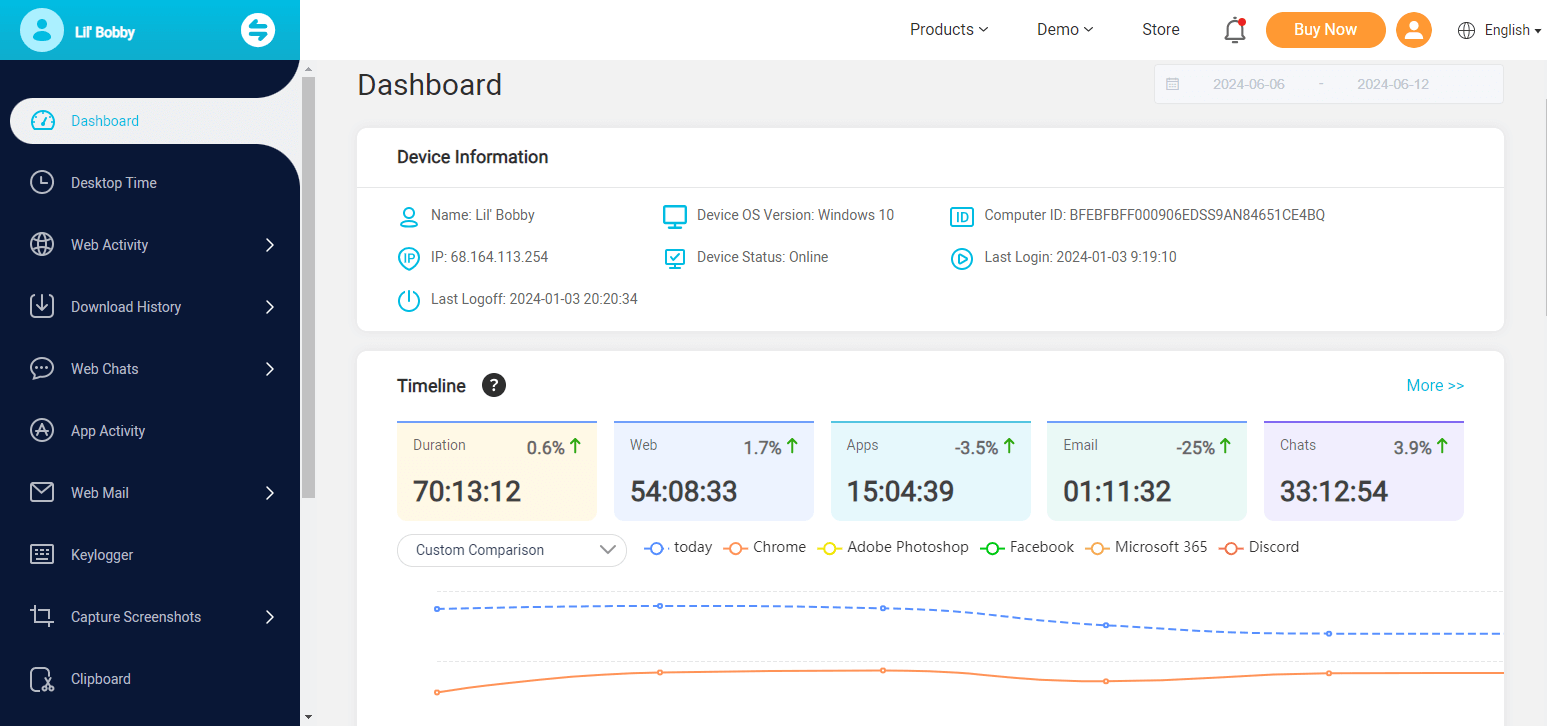 Method 2: Keylogger
The second method is use Keylogger to log into someone's email. The program used by the Keylogger can record all the data typed by the user or employers on the computer or laptop. These special programs run in the background of the computer and without knowing the user.
This program can record the content typed by the employer or user. So, from this method, you can read the email of your child, employer, and user.
So, all you need to do is get any program from these. First of all, visit the official website and get a subscription plan to get the program. After getting the plan to install the software that will run in the background of the computer.
Once the user login to their email you can read the email without them knowing. By the way, MoniVisor for Windows has this keylogger function.
Method 3: Phishing
The third method to login and get someone's email is Phishing cracking software. Phishing is a method that seeks to gather personal information using fraudulent emails. It is used to crack the email passwords to read someone's email address.
This method does not require any technical information or skill to crack the password. The basic rule of this method is to copy the original email login page and steal the user's password. If the user has no experience with computers, they will not notice that the page looks suspicious.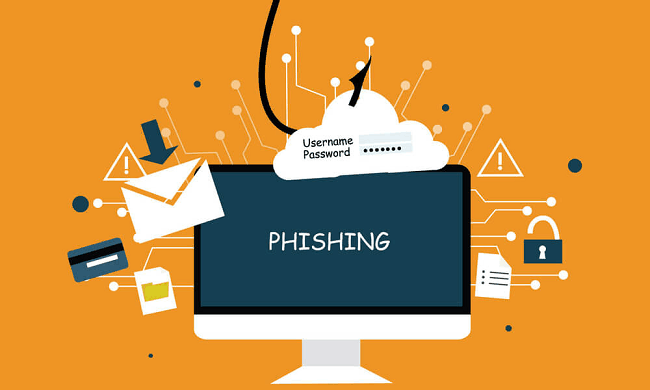 That's why they can type in their password to log in to their email address, which is automatically passed on to you. This way you can get a valid password to log in to email and read all the required emails.
Is it Legal to Get into Email Without Password?
If you have a child who is a minor or your employees who use company-operated devices, then it is legal to gain access and get the email of your children and employers as well. As a business owner, you have the full legal authority to go through your employees' internal emails and instant messages.
However, you are the owner of the network. While exercising this right opens up a ton of insights as to who can waste their workday. So, you can read all the messages in the email and check the progress.
As long as it's yours, and you can install the spy software that you want to be, and is, therefore, to read and get into someone's email without being notified.
However, when it comes to other people, make sure they know what you're doing and why you're doing it. Only in this case, reading someone's e-mail message is legally counted.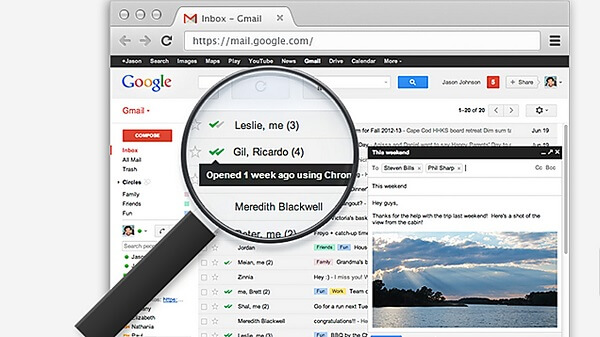 Why Do People Want to Get Someone's Email?
We live in a world of new technology, and technology is increasing day by day, and most of our daily lives are hidden in mobile phones, laptops, and computers. Some people are interested in the lives of others. That's why they will check others' emails by searching for some secret information about their lives. But this could be for a negative purpose.
However, in some cases, it is used for a positive purpose to read someone else's email address. Here are some reasons that why people want to read others' emails.
Some parents want to read their child's emails who are minors. Parents read their email to check the behavior of their child and their activity on emails.
A boss of a company can read the emails of their employees to check the performance of their duty.
People may suspect that their partner is cheating on them, and they start thinking about cracking emails to find out the truth.
FAQs: More About Logging into Email Account Without Password
What can someone do with my email address without password?
Send phishing emails.
Spoof your email address.
Find personal information.
Access your online accounts
Blackmail you or your friends.
Steal your identity or financial information.
Can someone hack your email without a password?
Obviously, they can't directly log in email without your password, but by knowing your email address, they could target you with phishing emails – malicious attachments that install malware on your machine. And with email hack tool, they may possibly hack your email without password.
Conclusion
In conclusion, we reached the result that the MoniVisor for Window is the best method on how to get into email account without password and without beinf notified. As we discussed above that it has a lot of features and the best one is that it is easy to use and it can secure your all privacy and data. You can read your employer's email address whenever and wherever you want.