Google's security is not something to be taken lightly. But we are here to answer one of the most frequently asked questions on the internet: how to log into someone's Gmail without them getting a notification?
We clearly know that if you want to login into someone's Gmail then the only way is to login with the account name & password. This is very hard to achieve if you want to keep a secret operation. And even if you have successfully got the account info, the Gmail owner will get a notification that someone has entered the account from a different IP address. ?
But there are still some tips to get someone's all Gmail contents without them knowing.
In this article, we will be discussing the legal ramifications of your desired action, reasons for taking such action into your consideration, and of course, the tool to make it happen.
1. Is It Illegal to Log into Someone Else's Email Account without their Permission?
It is not legal to log into someone else's email account unless you have their permission. But you have to consider the Computer Misuse and the Data Protection Act. The punishment for breaking this act depends on the country.
Technically if you know the password for someone's email account, then you are not hacking it, technically. But there also remains a matter of consent. The issue here is multi-layered.
In any case, if you don't have the permission of the owner, what you are doing is illegal in most countries. But there are circumstances that you can monitor someone's Gmail for legal usage. That is the parents can monitor their child's Gmail and check the contents for parental monitoring purposes.
In this case, we should remind you that it's better to install a spy app is your safest option to access someone's email account.
2. How to Log into Someone's Gmail Account without Them Knowing on PC and Mobile
Well, now we can have an idea that there is no need to actually log in to the account but use some Gmail spying apps to bypass the authorization. This can be easily done just following the steps below:
How to Access Someone Else's Gmail Account on PC
Step 1. Get the MoniVisor Monitoring Software Account and a Valid Plan
Click on the button below. Then choose a suitable plan based on your needs.
Step 2: Follow the Setup Guide to Activate the Software
After making the purchase, you will be redirected to the 'My Products' Page. Click on the 'Setup Guide' option and follow the on-screen instructions?to know how to download and activate MoniVisor computer monitoring software.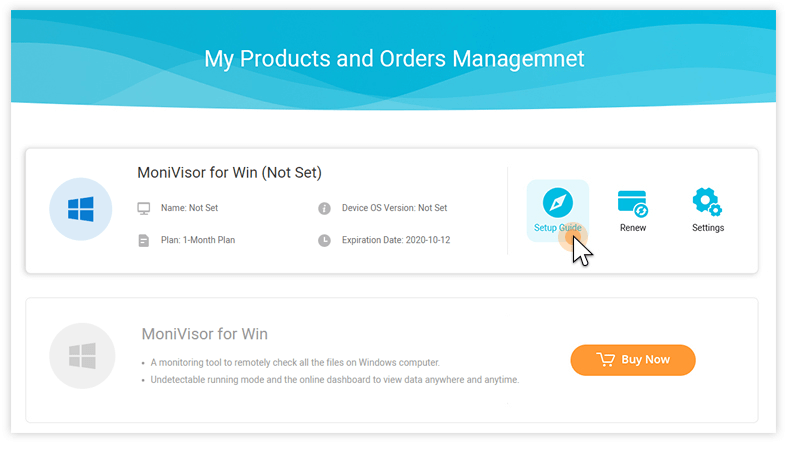 Step 3: Login your Account and Check Someone's Gmail Now
After the installation is finished, the program will start running in the background of the computer. Now, you have to visit the ClevGuard website and login into your account.
Click on the 'Dashboard' option, and all the recorded data will be visible to you. Just choose Gmail under the 'Web Chats' tab then you can see you've entered the Gmail account and you are getting the contents continuously.

You must remember that the first data sync takes a considerable amount of time, do not get worried.
Tip:
Is there another option to access someone's Gmail account without them knowing? Some may mention that you can use some third-party keylogger tool to record the Gmail password secretly to realize the aim. I should tell you that this is impossible!
Just like we said in the first part, whenever you log in with the account password, the owner will be alerted by Google, no matter how you get your account password information.
How to Access Someone Else's Gmail Account on Mobile
Step 1. Get the KidsGuard Pro Account and a Valid Plan
Click on the button below. Then choose a suitable plan based on your needs.
Step 2. Download and Install KidsGuard Pro for Android on Target Android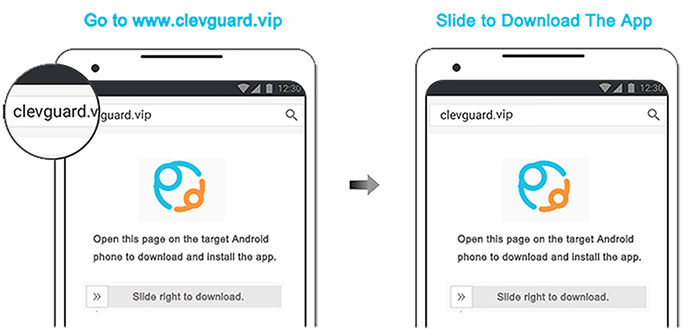 Step 3. Log into Someone's Gmail without Knowing and Monitor It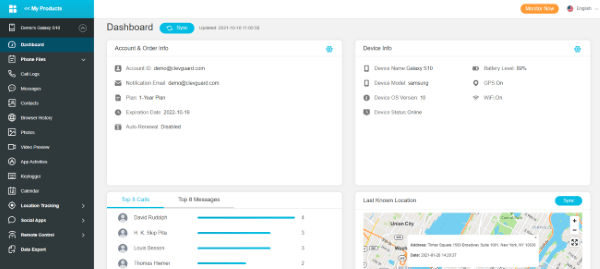 3. What Other Functions do I Get with MoniVisor Except Monitoring Someone's Gmail?
As a comprehensive computer monitoring tool, MoniVisor is much bigger than you realize. It has a wide range of features that are dedicated to monitoring. Let's check them out.
Internet Usage Activity?Tracking: Any and all internet activities will be monitored with MoniVisor. Such as all the browsing history and all the download history. Including Chrome, Edge, Opera, and Firefox.
Web Social Media Tracking: Using the social media monitoring feature, you will be able to track chat history of Twitter, Facebook, and even WhatsApp web.
File Activity Tracking: The File Activity feature will let you track all the files with copy, delete, create, and rename activity. Even the file path is displayed.
App Activity Tracking: This feature will let you track the last use time and the total usage of apps.
Keystrokes Recording: Keystroke recording is one of the strong points of this tool. All the keystrokes will be recorded remotely and accurately. ?
Print Activity Tracking: The print activity is not something you see on most monitoring tools, but with MoniVisor, you will get this feature. It will let you monitor all the print details, the printed file path, and the number of pages. This can be very helpful in employee monitoring.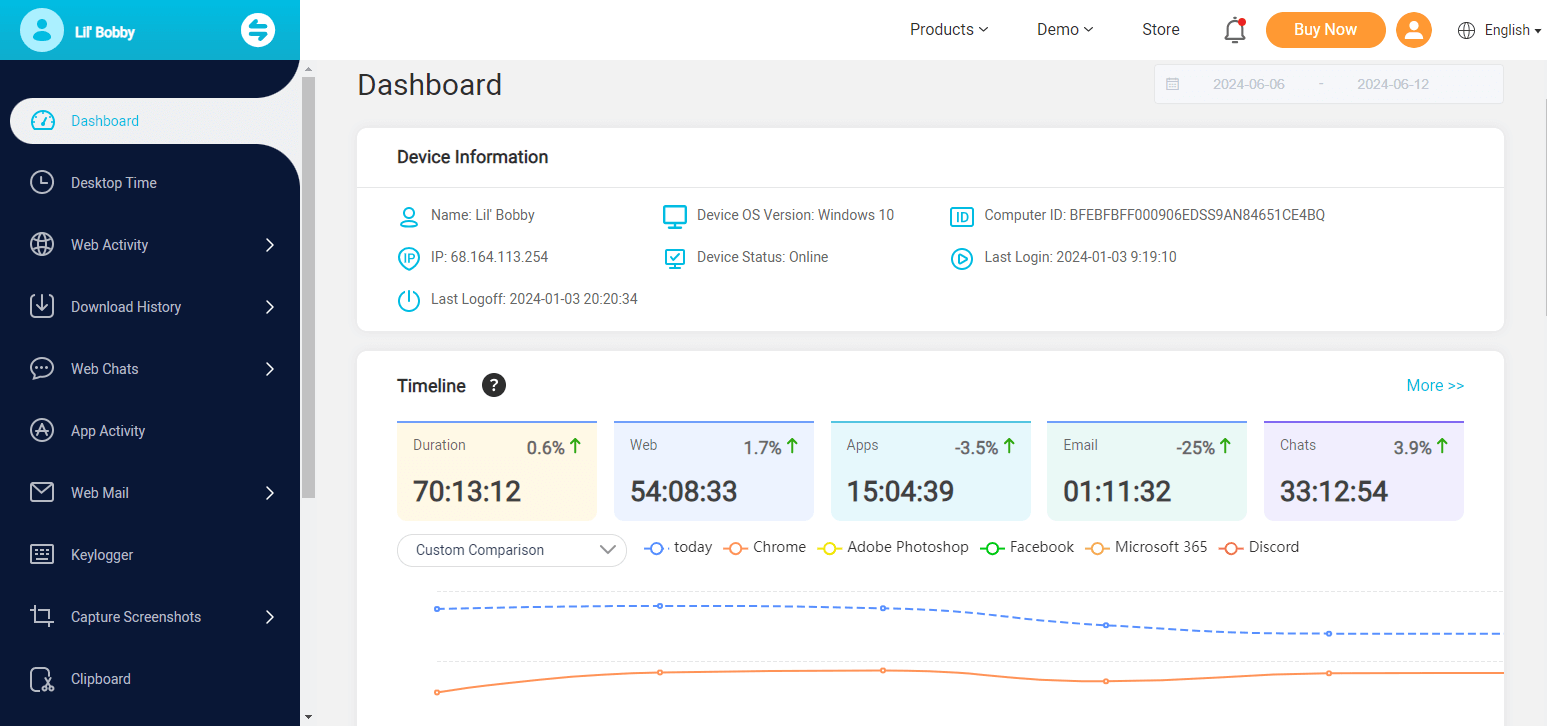 These introductions can only let you have a rough impression of the features, you can try it out for yourself free to get a more clear understanding.
4. Why you Need to Log into Someone's Gmail without Them Knowing?
The need for hacking into someone's Email account can appear for different reasons. The reason varies from a person's standpoint.
As a parent, your needs will be different compared to an employer or someone who is in a relationship. A parent may want to monitor their child for safety concerns, and sometimes, at a young age, it is necessary.
As an employer, you need to check all the communications of your employees. This will increase productivity, and if someone is willing to sell any tread secret to a competitor company, you will be notified.
Last but not least, a couple. It is not easy to face a cheating partner, but it is even more difficult to prove it. If you suspect something, then this tool will help you to decode all the secret communication made by your better half.
In a word, monitoring the Gmail contents is necessary and you can not only read the texts but also check the attached files like images or documents.
5. Why Not Get into Someone's Gmail without Password?
As we said before, if you access someone's Gmail with account info, then it will inevitably be known by others.
Now, we should tell you that if you want to get into someone's Gmail without password, you can easily monitor the said account without sending the target a notification, but this procedure requires MoniVisor.
MoniVisor is an effective?Gmail?monitoring tool to make your task easier. You don't have to hack into the target account anymore. It works through hacking the web Gmail to get all the contents.
You only need to install the program on the target computer (That means on the device of the one you want to track); then, the program will work unnoticed in the background of the device, intercepting all the Gmail information for you.
Read all the received and sent emails.

Tracking who the owner is corresponded with.

Record the accurate sent and received data and time.

See the attached files by checking the provided file path.

Intercept all the contents without logging the account out and sending any notifications.

Overall, MoniVisor is an excellent tool. So, be patient a bit more and check out its operational procedure.
Draw A Conclusion?
Therefore, checking someone else's Gmail activity without them knowing can be an impossible thing - except using professional software like MoniVisor.
If you don't want to waste too much time in looking for a workable solution, why not try the way introduced in the post? If you have any questions, please leave your comments below. We will answer them for you so that we can provide better content.