It may have many reasons to drive you to hack other people's computers. Undoubtedly, hacking another computer will bring you some benefits, if your starting points are good.
At this moment, maybe you're a boss, you've found that the company's confidential documents have been leaked, and you want to check the employee's computer to see if someone has stolen the company's documents through the computer. You have to find out the truth about this situation.
But how to remotely access another computer without permission? There are many effective ways. This article will speak in-depth about how to hack a computer on the same network using cmd. After that, there is also an alternative way to introduce to you. Now, let's get to know each one by one.
What is CMD?
Command prompt is a basic command-line application that has a role like a command-line interpreter.
It was basically developed for iOS/2, Windows CE, and Windows NT-based operating systems in which Windows 2000, XP, Windows 8 and Windows 10 are included.
It automates tasks via various scripts and batch files, performs administrative functions, and solves many issues that become trouble for the user.
Moreover, it is used to issue various commands to a system like a file management commands such as copy and delete, etc. Sometimes it is referred to as a command shell or CMD prompt or even by its files.
Hack Another Computer via CMD
How to access another computer using command prompt? Before you go on to know how to use the command prompt to hack another computer, you will have to set up this particular feature on the target's computer system
Set Up the Remote Desktop Previously
To do this, you will need a business or Pro version of Windows. Pay attention to getting the target's computer first including access to their computer's account and password if you choose this method to use. Here are the steps to set up a remote desktop on someone's computer.
Step 1: From the Windows button, go to the "Start" menu.
Step 2: Click on the gear icon which symbolizes the "Settings".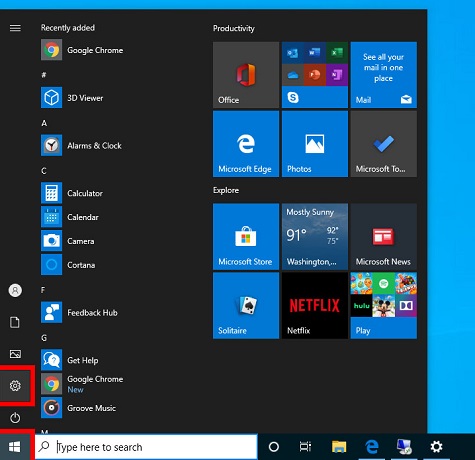 Step 3: Click on "System" and then on "Remote Desktop".
Step 4: Switch on "Enable Remote Desktop".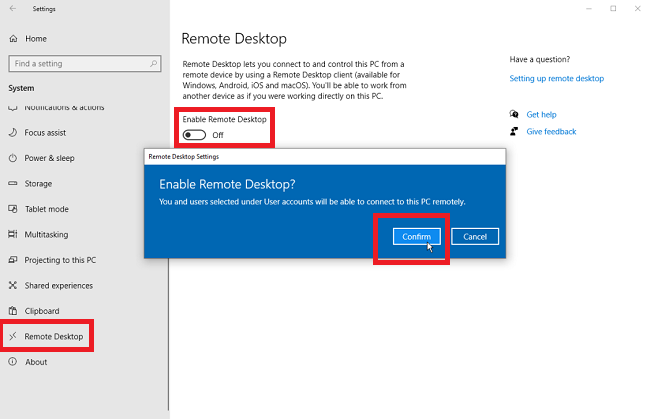 If you are using the older version of Windows, you need to follow the steps given below.
Step 1: From "Control Panel", go to "System and Security".
Step 2: Click on "Allow Remote Access" under "System".
Step 3: From the "Remote" tab, select the radio button present near "Allow remote connections to this computer".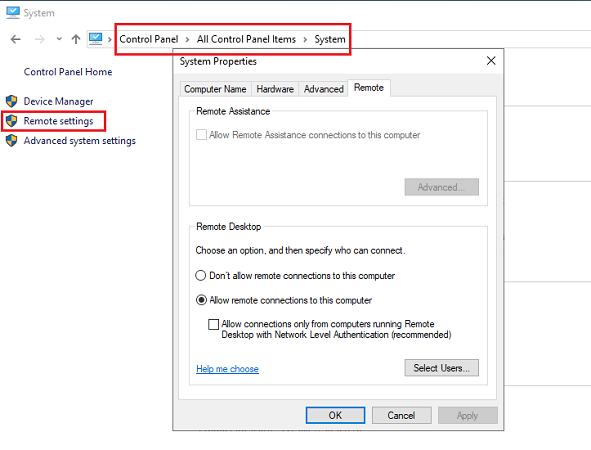 You can use either of these two methods to set up remote desktop connections on your computer system depending on the Windows version installed in the system.
3 Steps to Hack Another Computer with Command Prompt
Once you have followed the above steps, you can use cmd to remotely control on another computer to access their computer system. Here are the steps to know how to remotely access another computer without permission using cmd.
Step 1: Press "Windows" and "r" key together.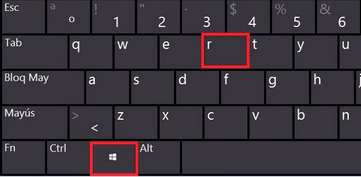 Step 2: Key in "cmd" and hit "Enter".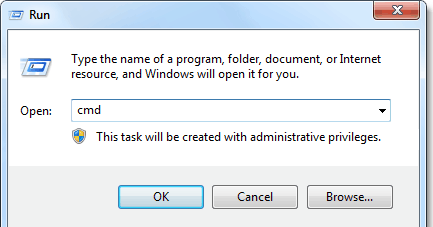 Step 3: Key in "mstsc" to launch remote desktop connection app.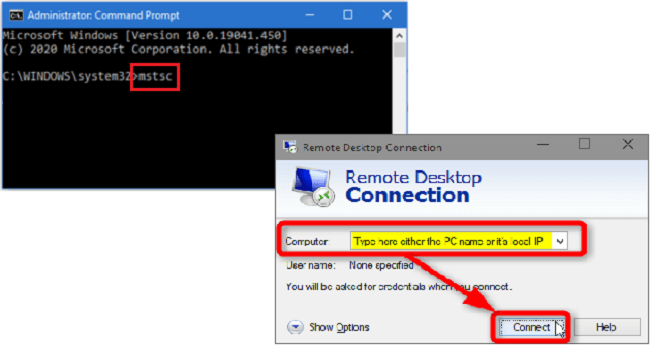 You can also directly access the computer by using additional terms as follows: mstsc/console/v:computername
This will take you directly to the login screen of the target's computer.
Instead of "computer name" you can even key in your computer system's public IP address. If you do not know the IP address of the target's computer, you can search for "What's my IP" on Google through the target's browser.
The Limitations of Using CMD to Hack a Computer
There are certain limitations to hacking a computer using command prompt. Some of the main limitations are listed below.
1. If the target's computer has not earlier configured a remote desktop computer system, you cannot hack into the system using this method.
2. For this method to work, the target's computer needs to be on and not in sleep or hibernation mode.
3. This method of hacking into others' computer systems fails if you do not remember the name and account of the target's computer.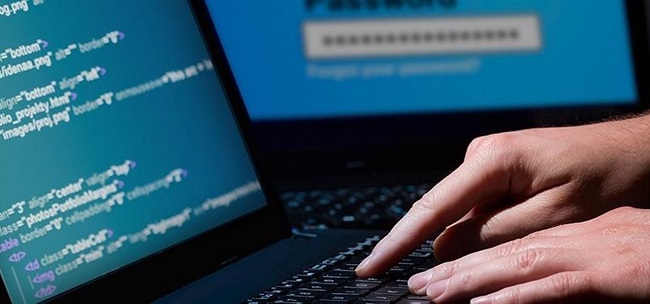 Access Another Computer via MoniVisor
Due to the limitations listed above, there is a need to find an alternative method to remotely access others' computer systems. One of the best ways in which you can do this is by using MoniVisor.
This is a highly recommended computer system monitoring tool that can be used to easily monitor all the activities and access any file stored in the target's computer system.
Features of MoniVisor
Social media activity monitoring, such as Whatsapp, Facebook (Messenger), Twitter, Skype.

Download history and internet activity tracking

Email conversation monitoring. Support to check the content of each email.

Auto-screenshot of computer system screen silently.

Keystroke recording including the deleted keystrokes.

App activity tracking. Exactly know the last use time of a specific app.

Login activity monitoring.
Steps to use MoniVisor
Step 1: Click the button below to choose a plan and get a valid MoniVisor account using your email ID.
Step 2: Follow the step instructions and configure your computer settings accordingly. You need to install an extension on the browser if you want to monitor the target's social media and email.
Once you successfully configure following the guide, the app will be hidden and the data of target's computer will update automatically.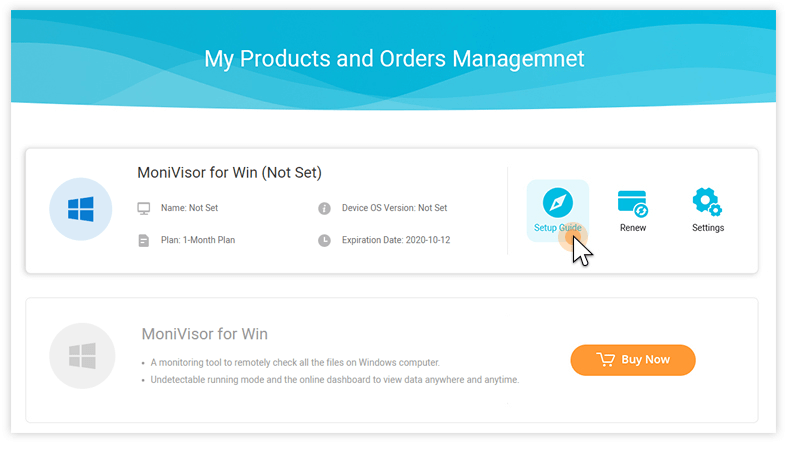 Step 3: Login using your credentials to the online dashboard from any other device to view all the activities.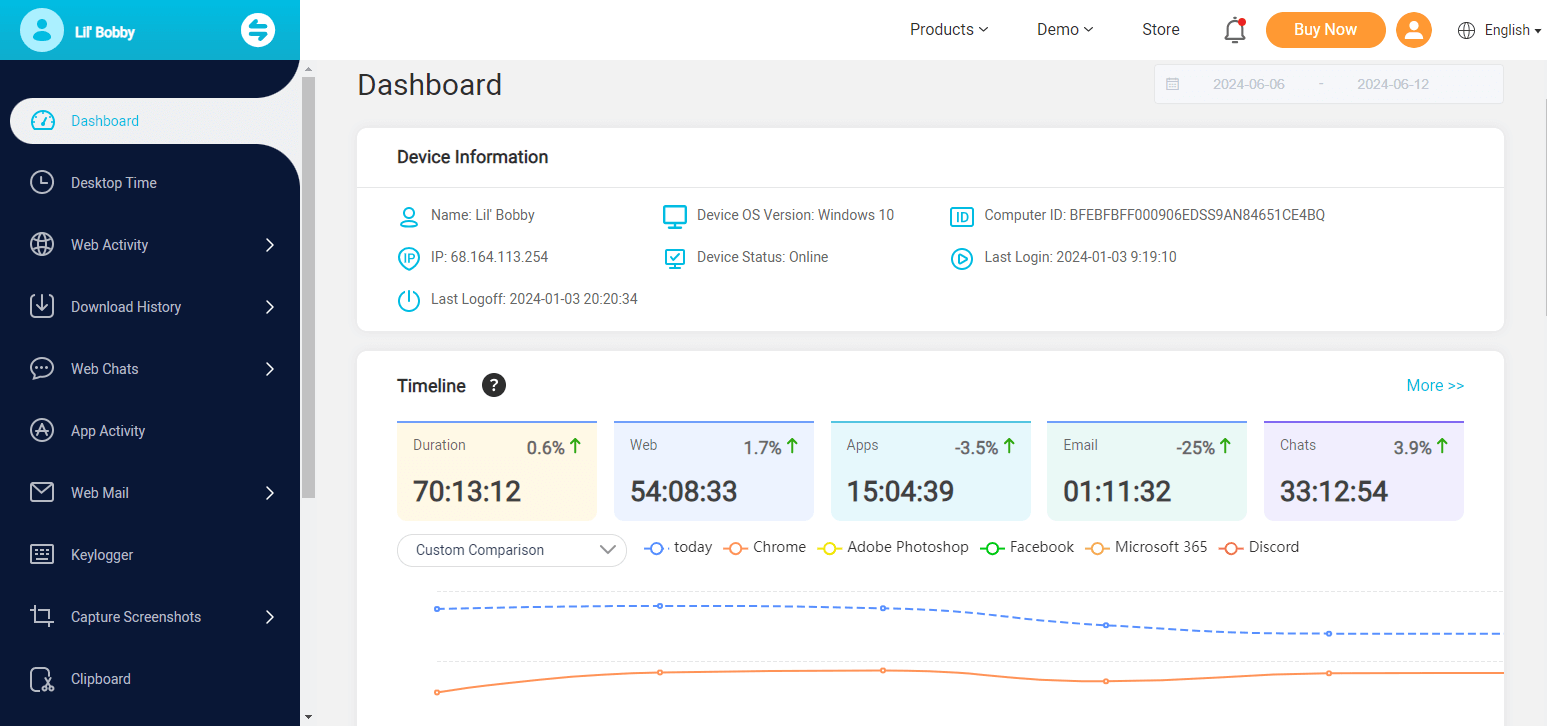 Advantages of MoniVisor
There are many advantages of using MoniVisor, an advanced monitoring tool, when it comes to accessing the files on others'system remotely.
No need to physically access the computer apart from the initial setup.
You can access others' computers from almost any device with a stable internet connection.
You can monitor all the activities on the computer remotely. With only one installation, the target's updated data can be automatically uploaded remotely.
You don't need to know professional knowledge of computer technology.
You can hack someone's computer without knowing.
Summary
As an employer, the two methods provided in this article can help you to monitor employees'computers. As a parent, you can use these ways to check your children. In such cases, the above two methods can prove to be very useful. However, the first method described in this article comes with a lot of limitations.
This is overcome by the method offered by MoniVisor and this is the reason it is highly recommended when it comes to accessing files on someone's computer system remotely.