Gmail is a popular platform for conversing through emails. Many people across the world use this platform for both official as well as personal purposes. There may have been times when you might have wanted to get into someone's Gmail account.
There may be many reasons behind you wanting to do this. You may be a worried parent trying to look out for your child or you may be a tense spouse worried about your partner cheating on you. Especially for employers, they want monitor employees' Gmail to know if they have leaked the confidential files to the public.
If this seems familiar to you, you may have wondered about how to get into someone's Gmail without password. This article will tell you all about this in detail.
Can I Log into Someone's Gmail Account without Password?
Yes, it is of course possible to log into someone's Gmail account without knowing their password. There are plenty of ways in which you can do this but only a few of them are more effective than the others. Some of the most common ways in which you can log into someone else's Gmail account without knowing their password is given below.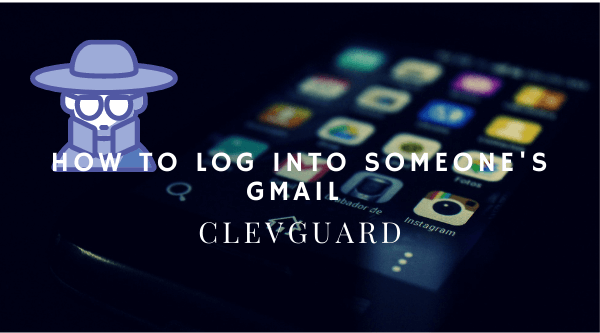 Brute force attack
This way of cracking someone's Gmail account password is pretty complicated. You will either need to have a professional level of coding experience or you would need a very sophisticated and advanced software that can help you find out the Gmail password using the brute force attack method.
Brute force attack may take a long time depending on the number of passwords that are being analyzed. Although this can be a pretty effective way of knowing someone's password, there are a few websites that can inhibit you from carrying out such an attack. So, this method may only be effective when the password is too simple to crack.
Password crack
There are many ways in which you can crack or hack a Gmail password. This process can be very simple when you just have to locate the password file in an old system or when you can simply keylog the target device user.
This method would not be very effective if the password is too long or too complex. There are a few programs available that can help you with such an attack but most of them would simply hack into your data and information and prove harmful to you.
Scamming user
If you wish to try out a more hands-on method of getting into someone's Gmail, you can try scamming that person. This is a very unethical way to get into someone's Gmail since you need to try and gain that person's trust prior to scamming them. It is a way in which the concerned individual is manipulated into giving out their personal information using which you can hack into their Gmail account.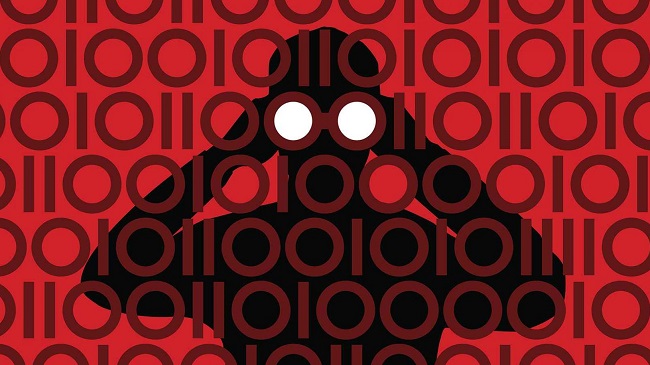 [3 Ways] Get into Someone's Gmail without Password
The above-described methods are not effective always and it is not recommended. If you wish to know other effective ways to get into someone's Gmail, read on.
The easiest way in which you can hack into someone's Gmail is by using a Gmail hacking software like MoniVisor. It is one of the most effective computer monitoring tools through which you can access all the contents in the target person's Gmail account. You would only have to install this app on the target computer and the data of Gmail can be read remotely in your end.
When you use this tool, the target device user will not get to know that this app is running in the background. Through this app, you can monitor messages (both sent and received), track with whom the account holder is interacting, get to know all the details of any email like the sent or received time and date, and check the attached files in emails.
Follow the steps below to know how you can use this app to get into someone's Gmail.
Step 1: Create an account on MoniVisor using a valid email address. You can just click the Monitor Now button below. Then purchase a plan according to your need.
Step 2: After the successful registration, go to configuration by following the Setup Guide.
Now, you will be lead to the My products and Order Management page, follow the steps given in the "Setup Guide" and download the app on the target device.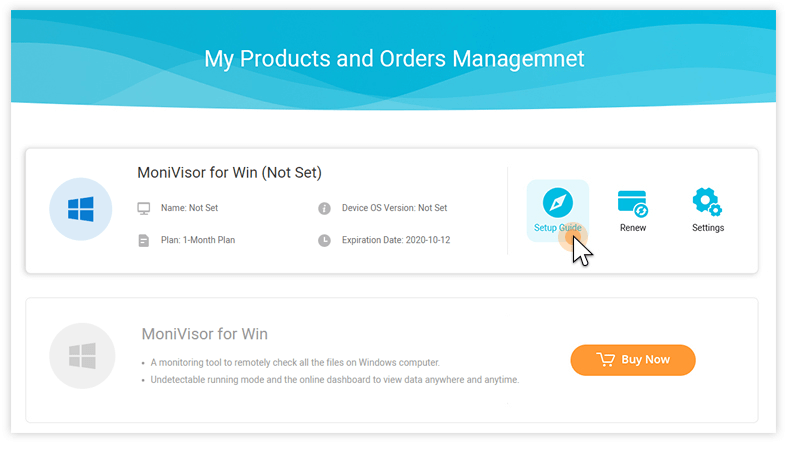 Step 3: Use your account details to login to the online dashboard of the app and view all the activities and access all the information on the target's Gmail account.

This is how easy and effective it is to get into someone's Gmail using MoniVisor.
Way 2: Resetting the Target's Account Password
This is a little risky method to get into someone's Gmail. However, the steps to do this are given below.
Step 1: On the sign-in page of Gmail, click on "Can't access your account?".
Step 2: Key in the email address and then click on "I don't know my password" and then on "Continue".
Step 3: Once the target user's name is confirmed, click on "Yes, continue".
Step 4: You can try giving the phone number and if you do not know that then click on "Verify your identity".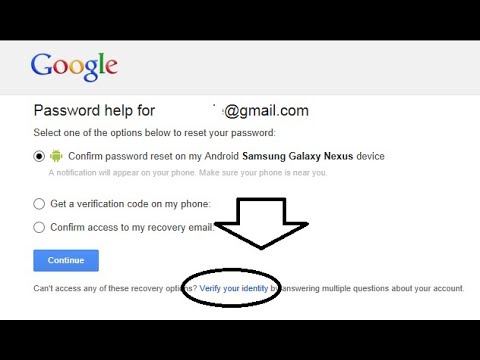 For this method to work, you would need to have physical access to the target user's device.
Way 3: Phishing the Target User
Phishing the target user is another method to hack into someone's Gmail account. This method will need a lot more effort than the other methods discussed in this article. Here are the steps to follow to do this.
Step 1: Download any of the available Gmail phishing page file packs.
Step 2: Sign up for free on 000Webhost.

Step 3: Verify your account and upload your own site using the options available in the control panel.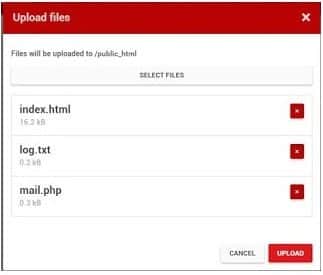 Step 4: You can send this link to the target user.
This method will need you to dedicate a lot of time and effort which is unnecessary.
Summary
If you are trying to look into someone's Gmail for the reasons mentioned above, you can try out any of the hacking methods given in this article. However, most of these methods do come with their own set of drawbacks. If you wish to overcome these drawbacks and hack into someone's Gmail in the easiest way, using MoniVisor is highly recommended.