Checking the call history has become very important nowadays because you can get to know who were contacted and when. It turns out to be very useful in terms of monitoring employee, catching cheating spouse, etc.
Tracking call history of mobile number has a lot of advantages but it is not that easy, there are limitations, and it is also a fact that most of the users have no idea how to get call history of any number. So, if you want to know of this procedure read the following article carefully.
1. Is it Possible to Get Call History of Any Number?
Yes, it is definitely possible to get the call history of any mobile number. There are multiple methods available for that purpose like using official service provided by your carrier.
But if you want to track someone else's call history, you may need to use some 3rd party call tracker apps. Each of the method will come with its own advantages and disadvantages, and here a few things you should be aware of before trying these methods.
Using call history tracker app
Contacting network provider
Pros
1. Secretly get call details of any number without knowing
  2. The call log is uploaded in real-time
  3. Additional cell phone monitoring features provided
1. It's official and 100% secure
  2. Most of they are free to check call list of any mobile number
Cons
1. The app needs to be installed beforehand on the target mobile
  2. Most of these apps come with their own pricing plan
1. This way is not very convenient
  2. Not all the network providers offer call  history tracking services
  3. It only works to someone close to you
Requirements
Have prior and physical access to the  target device in order to install the app.
Have knowledge of the account and  password which are used to log into the network provider website
Difficulty
Easy
Medium
2. How to Get Call History of Any Mobile Number with 3rd Party Apps
Time Required: 5 mins
Steps involved: 3 steps
How to check call history of a number? If you are not able to get the call history of any mobile number via carrier then you will find many capable tools on the internet, equipped with advanced technologies and ground-breaking features, among which we think KidsGuard Pro should be your best choice.
This is an exceptional cell phone monitoring app with productive features. Its installation and operation are very simple and what's importantly, it can work in incognito mode without the knowledge of the owner of the target device.
Here's why you need to choose KidsGuard Pro:
KidsGuard Pro is capable of tracking all the incoming and outgoing calls and showing the detailed caller info.

Compared with similar phone number call history tracker apps, it's moderately priced ($8.32/month).

It syncs the call history in real-time. As long as your account is valid, you have unlimited access to the data.

The app also tracks SMS, contacts, real-time location, social apps, etc. from the target device.
Here's how to get call details of any mobile number with KidsGuard Pro:
Step 1: Click Monitor Now button to create a KidsGuard Pro account and select a plan which fits your needs.
Step 2: Log in your account and go to My Product page, tap on Setup Guide button and follow the instruction to download and install the app. When installation is finish, the app icon from the Home screen will disappear.

Step 3: Finally, it is time to get the detailed report via the app, including the call history. So, you can use your computer or mobile device to open the KidsGuard website and log in to your account. As soon as the devices are synced all the information from the target device will be transferred to your account, and you will be able to check all the call logs.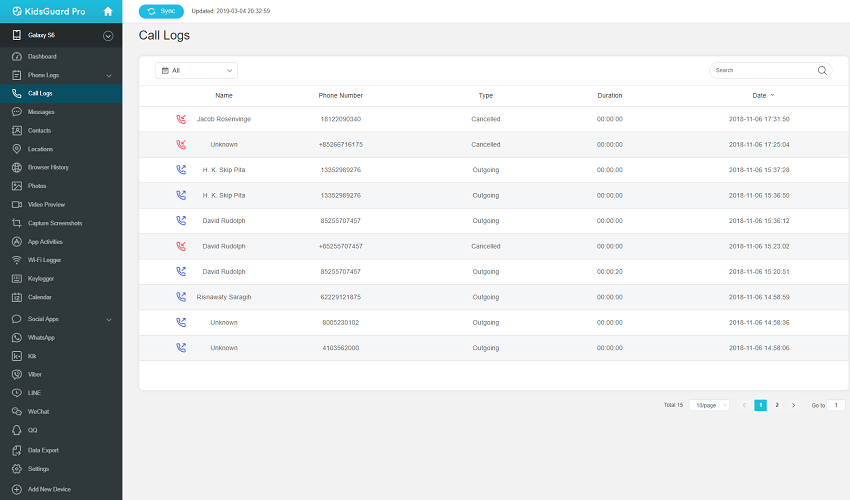 At this point you will have access to various type of data used by the target device, including the call history.
3. How to Check Call History of Any Mobile Number with Network Provider
Time Required: 5-10 mins
Steps involved: 3-4 steps
If you want to go through the call history of a different number and you want to do it online via the service provider's website then you would find the procedure very easy.
But first, you have to determine the service provider of the target device. In most cases the name of the service provider is visible at the top left corner of the mobile screen. Then you can go to their official website, provide proper ID and password and you will find out the call history associated to that number.
Taking Spirit as an example, if you want to get the call history of a Spirit mobile number then you can simply use the self-service portal to get the awaited call history and even view the pending bill. You can use the following guide to get the call history from the online portal of Spirit:
Step 1: You need to go to the official website of Spirit and sign in via the target's account.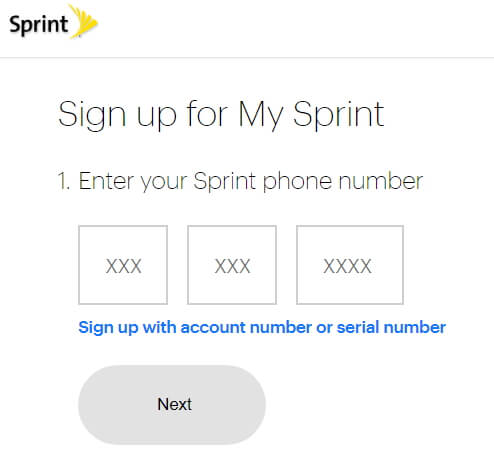 Step 2: On the "My Account" page, click "My Bill" and then "See my bill".
Step 3: Scroll down and find "For Call Details" and select the phone number.
Step 4: Then click on "Bill data" and select the date to view call details. You can also click "See Bill History" to view the previous 24 months of call logs.

How do AT&T users view call logs
Step 1: Log into the My AT&T account.

Step 2: Under "My Plans", select "Phone" and then "Voice features".

Step 3: Click on the "Call Logs" tab and you will able to view or even  download the call details.
How do Verizon users check call history
Step 1: Still begin with signing in My Verizon online.

Step 2: Go to "View previous cycles".

Step 3: Scroll down and find "My Bill" option, then select a previous  cycle from the dropdown menu.

Step 4: From "Get the details" tab, choose "Data, talk and text  activity".
So, generally speaking, in order to check the call history for another number, you need to know the account related to that particular mobile number using the proper ID and passwords. Only then this method will work.
4. Frequently Asked Questions about Call History Checking
When it commes to the topic of how to check call history of any number, there are some frequently asked questions on internet. Here you can have a look.
Q1: How to Get Call List of My Mobile Number?
The answer of this question can be very simple. To check the call history of a number, you have 2 options: You can get the phone in hand to open the Calls app to view all the call history or look up all the call history of the number through network provider. But the later may need you to provide some credentials.
Q2: How to Track Call Log of Another Number?
If the number belongs to the one who are close to you, you can just check it on their phone. How can I check Someone's call history without their phone? Maybe you should ask the help of some third-party apps. One of the popular is KidsGuard Pro, it can not only solve the question like "how to get call history of any mobile number online" or how to track call history of a number with very detailed information, but also record the phone calls. It was regarded as one of the best phone number call history recorder, it's worth a try.
Q3. How can I get the call details of a mobile number?
You can try the following steps if your phone work on Android 6.0 or up. First, open the call icon app on the phone. Second, tap Recents to check the call history. The red icon refers to the incoming missed calls. The blue icon means the incoming calls that you had answered. The green icon is the outgoing call that you made.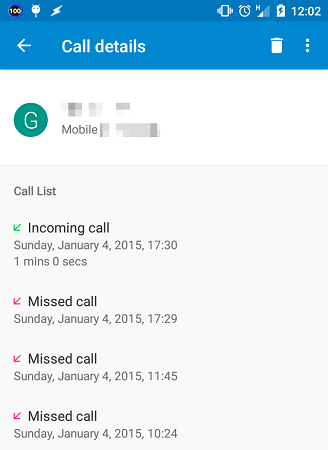 Q4: How to Get Call Details of Any Mobile Number Free?
You may have heard that there are some online ways to check the call history of another phone for free, but it can't definitely give you the call details like contact info or the call duration. All these you can only get through the help of third-party apps such as KidsGurd Pro. Which will be detailed in the below part.
Write in the End
Getting access to a call is very easy and we have discussed two different methods on how to get call records of a number; the network provider method is easy and effective but your only obstacle is getting the ID and password for that account, which is most of the times, impossible.
So, you should use the services of KidsGuard Pro. Setting up is easy, and you won't have to get any IDs or passwords. You will also get a free trial of this app with all the features attached.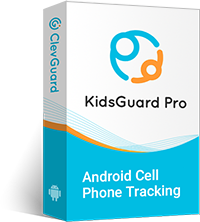 The Best Cell Phone Monitoring Solution
Remotely heck all incoming and outgoing calls & SMS

Track cell phone location in real time and view location historyg

Spy on social media apps like WhatsApp, Instagram, Snapchat, Facebook, Viber, WeChat and more

Record keystrokes on the target device and also take screenshots without knowing