Transform Your Voice to Various AI Voice Fitlers in 1 Click
Celebrity Voice Changer
Change your voice to popular celebrity voices in real-time, including Donald Trump, Joe Biden, Taylor Swift, Lisa(BLANKPINK), etc.
Gaming Voice Changer
Widely used in many gaming programs like Discord, Fortnite, Space Marine, Super Mario and more. And you can also change your voice to the popular characters in these games.
Cartoon Voice Changer
Mimic the hot cartoon characters ai voice directly like Spongebob, Minions, Shinchan, Mickey Mouse, Elmo.
Scream Voice Changer
Enable you to change your voice to various scream and horror voice, like devil, ghostface, monster voice, which is pretty exciting.
Male to Female Voice Changer
Allow you to transform your voice from male to female or vice verse in real-time, then you can make pranks with your family and friends.
Freely Use CleVoice Every Day
CleVoice provides many free-to-use AI voice filters randomly every day, in this case, you can change your voice with different voice filters for free.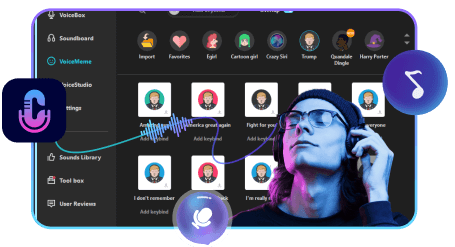 Why Choose
CleVoice Voice Changer

?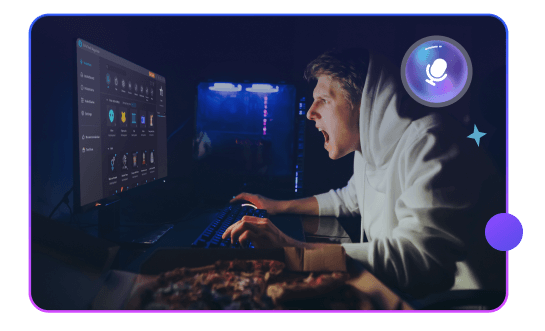 Abundant Voice Memes & Effects
CleVoice offers over 800 voice memes and effects, which is much more than any other voice changers.
Custom Voice & Keybinds Control
CleVoice allows you to adjust the speed, pitch, tone of their own voices with keybinds control, which gives you the biggest convenience during voice changing.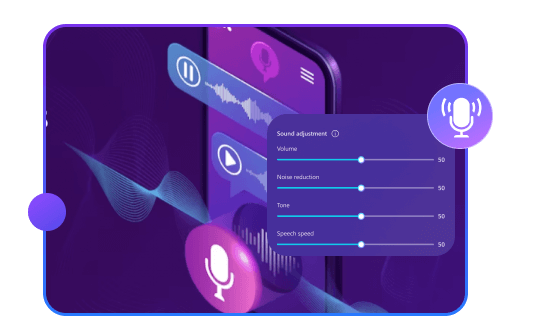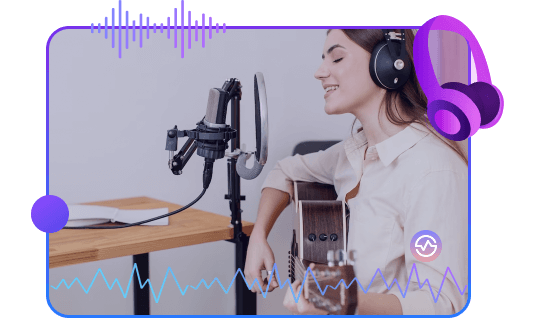 Voice Recorder & Edition
With CleVoice, you are able to record and edit your voice first and then convert your voice to all voice effects you like, so that you can get more satisfied soundboard.
Noise Reduction
CleVoice provides an excellent noise reduction function, which can effectively erase the background noise, cracks, echo, so that you can get a high-quality voice.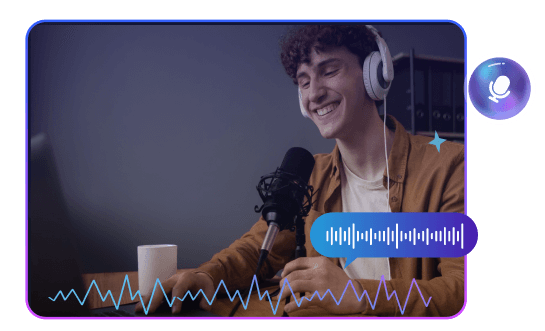 CleVoice Voice Changer- Widely Used in Various Platforms
Sound Emulator in Games
Live Streaming
Real-Time Chatting
Pranks with Friends
Voiceover
You can change your voice in various games, like Discord, Fortnite, Skype, Space Marine.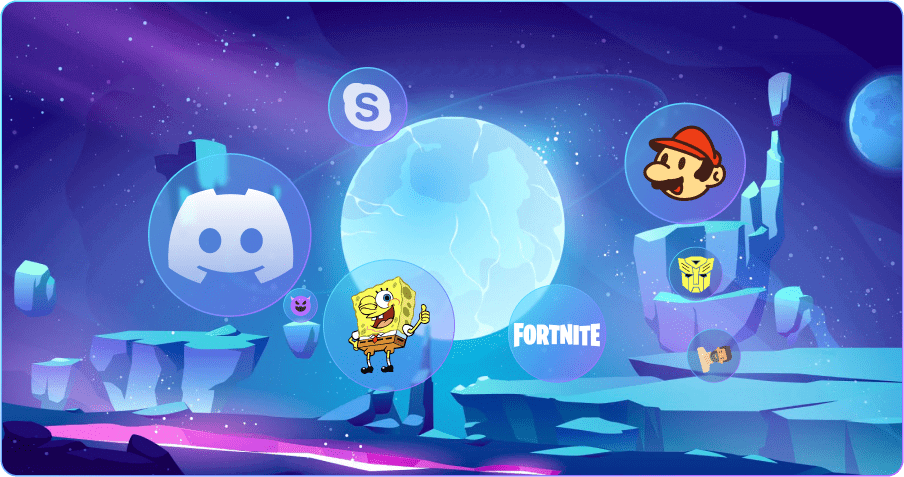 CleVoice allows you to transform your voice to many voice filters in live streaming paltforms like Twitch, so that you can make more joys an fun with your audiences.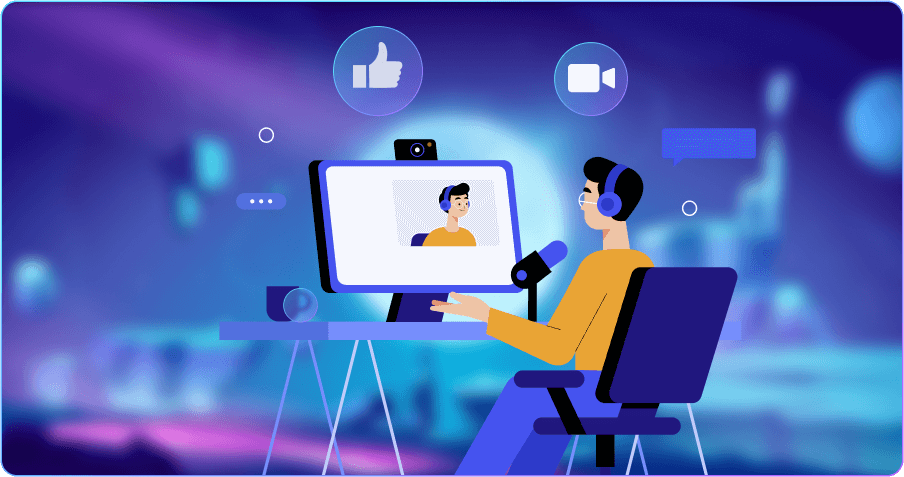 With so many voice filters, voice effects & memes, you can certainly convert your voice when making a video call or voice call with your family and friends for more fun.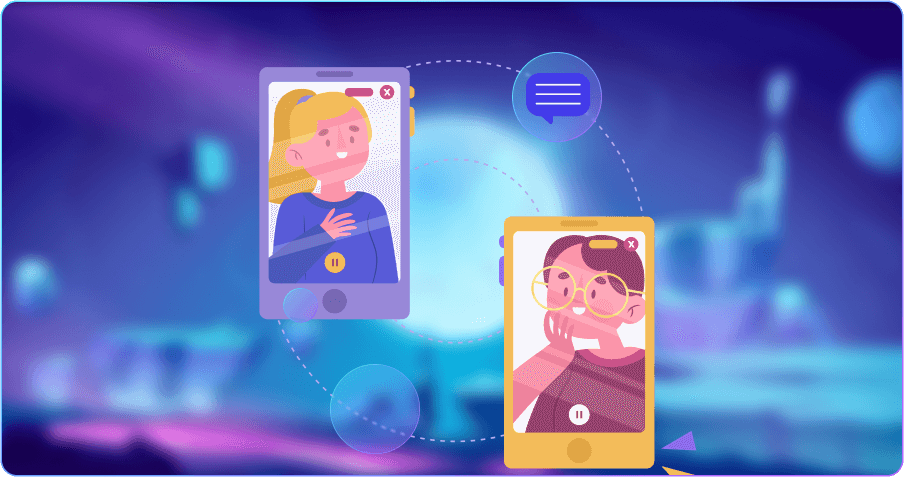 You may learn new tactics for challenging practical pranks by using the most well-liked, humorous, and spooky voice-changing effects, sound effects, and background noises.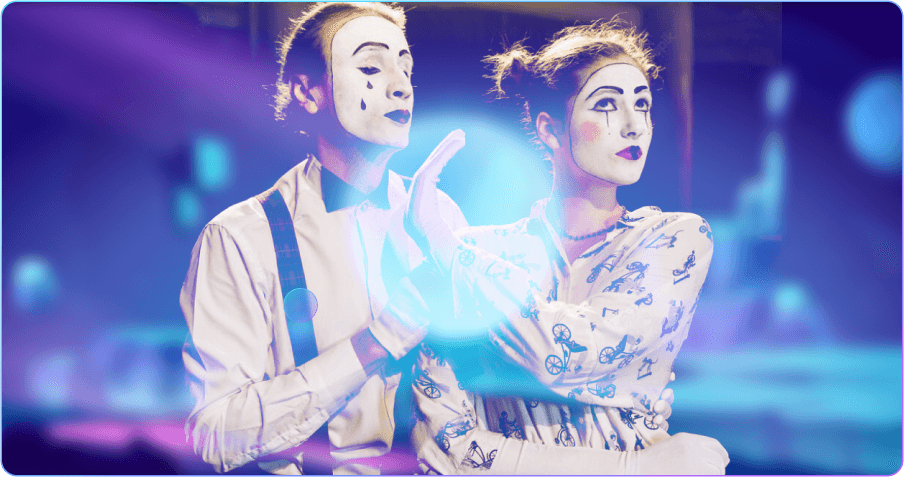 If you are a voiceover, you can definitely use CleVoice to change your voice to different voice filters to attract more followers.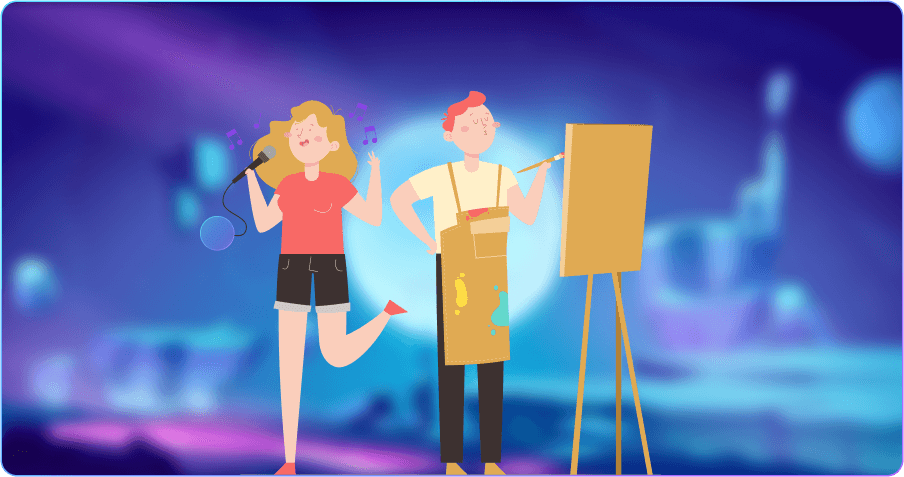 How to Use CleVoice to Change Your Voice? -- Just 1 Click
Step 1: Launch CleVoice on the PC

Download and install CleVoice voice changer, and sign in with your email.

Step 2: Select the Input & Output Devices

Choose the Microphone as the input device, and Headphone as the output device.

Step 3: Pick Your Perferred Voice Filter

Go to SoundBoard on the left menu, select a voice filter you like.

Step 4: Change Your Voice

Adjust your voice speed, pitch and tone, then you can get your changed voice.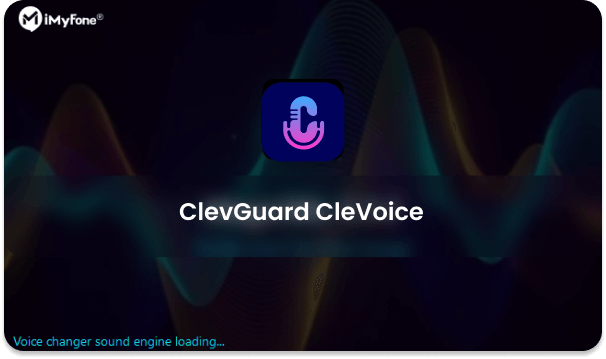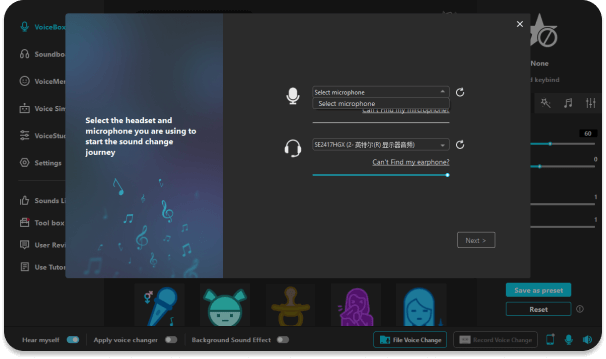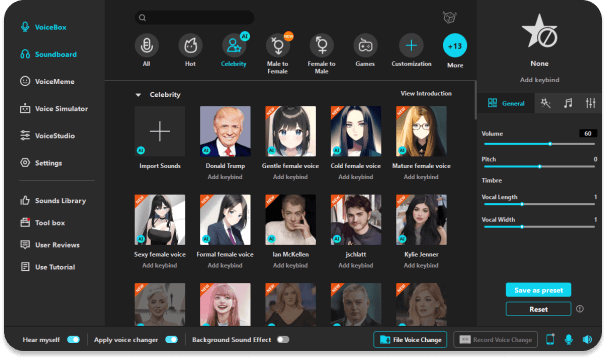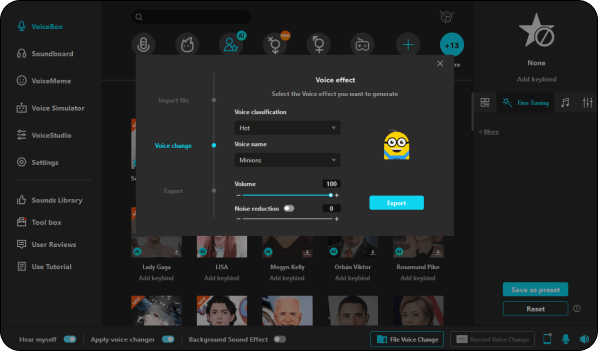 Coming Soon
How to Use CleVoice in Vairous Platforms?
With CleVoice, you can easily change your voice in chatting, gaming, streaming and other platforms. It's pretty easy to do that. Let's check it out.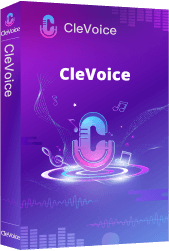 ClevGuard CleVoice
The Top All-in-One AI Voice Changer: Change Your Voice in Various Platforms in Real-Time.
What Our Users Say
It is pure fun! Whether I'm pranking friends or entertaining myself, the voice effects are top-notch Impressed by its versatility. It's perfect for enhancing my streaming experience. A must-have tool! Love CleVoice voice changer.
I've tried several speech filter and autotune softwares for my clients, but this is by far the greatest choice available. It frequently works better than the paid ones. There are so many functions and it is compatible with so many other programs. It simplifies my job and allows me to perform anything the clients demand!
I really like how this program operates in real time! This makes streaming games and experimenting with different sound effects and speech filters a lot easier. It makes my Twitch streams so much more enjoyable. In addition, my viewers enjoy it!
This is a fantastic app for having fun with your pals and pranking them. It's a lot of fun to experiment with all of the different features. It also has an easy-to-use UI. You can get a lot out of it if you know how to utilize it properly. The best thing is that it's completely free! If you're a prankster, I highly suggest it.
Coming Soon
Tech Specification of CleVoice
Computer Requirements
Supported Platforms
Win
Windows 7/Windows 8.1/Windows 10 (64 bit OS)/Windows 11.
Processor
Win: Intel i3 or better multicore processor, 2GHz or above. (Intel 6th Gen or newer CPU recommended for HD)
Mac
macOS v12.1 , macOS v11.6 , macOS v10.15 , macOS v10.14 , macOS v10.13 , macOS v10.12 ,OS X 10.11 , OS X 10.10.
RAM
Win: 4 GB RAM (8GB required for HD)
Graphics
Intel HD Graphics 5000 or later; NVIDIA GeForce GTX 700 or later; AMD Radeon R5 or later. 2 GB vRAM (4GB required for HD)
Disk
Win: At least 7GB free hard-disk space for installation (SSD-Solid State Disk recommended for editing HD)
Internet
Internet connection is necessary for software registration and access to online services.
Games
PLAYERUNKNOWN'S BATTLEGROUNDS (PUBG), League of Legends (LOL), CrossFire, World of Warcraft (WOW), Second Life, Fortnite, CS:GO, Overwatch
Chats
Discord, Skype, Zoom, WhatApp, YouTube
Live Stream
Twitch, Xsplit, Streamlabs
Note:
1. The above platforms are just examples.
2. If there are Voice or Audio settings which allow you to modify the microphone input device on your software interface, CleVoice can be compatible with the software voice change.
FAQ
1. Is CleVoice Soundboard Free?

CleVoice voice changer for Discord (pc version) has free and paid version. Paid version at an affordable price with full features and free version offers several different free voices every day.

2. Is CleVoice Safe to Use?

Yes. CleVoice is a safe program to be downloaded, installed and launched. CleVoice promises that there won't be any virus, malware, or plugin coming with the program. So it is totally safe to buy the software from our official website.

3. What's the Differences Between Free Version and Full Version of CleVoice?

CleVoice's full edition provides all of the same features as the free version. The difference is that with the full version, you can enjoy all voices and noises, but in the free version, you can only enjoy a restricted number of voices, sounds, and functionalities.

4. Is CleVoice Free to Use?

CleVoice voice changer online has free and paid version. Paid version at an affordable price with full features and free version offers several different free voices every day.

5. How to use CleVoice Voice Changer for Discord?

Easy,there are 4 steps. Download CleVoice>> CleVoice input settings>> Discord voice settings>> Select voice effects and soundboard on Discord voice chat. Also,we've prepared a concrete text tutorial, you can click here to learn more.

6. How to use CleVoice in Fortnite?

*Open CleVoice on your computer and turn on the "SoundBot" toggle at the bottom of the window. Download Fortnite Battle Royale and launch it. *Click "Settings" > "Audio" > "Voice Chat" > "Voice Chat Input Device" and choose "Microphone" (Voice Changer Virtual Audio Device) microphone as your input device. Then click the "Apply" button. *Now you are free to select any voice you like in CleVoice to apply it in Fortnite.