Can I prevent someone from taking screenshots on WhatsApp? Many people may ask. WhatsApp official has raised their awareness to protect customers' privacy further. As a result, WhatsApp will publish a view once images screenshot-blocking feature.
However, this feature will become troublesome to the person who wishes to take screenshots on WhatsApp chatting or video calling. Here is one solution software named KidsGuard for WhatsApp, which can take screenshots of WhatsApp chat and WhatsApp video calls in remote and stealth mode.
This guide will tell you how to take view once images on WhatsApp, whether the new screenshot-blocking feature has been published.
Video Guide on How to Take Screenshots of View Once Messages on WhatsApp
Part 1. Things You Should Know About WhatsApp Screenshot
1. WhatsApp Does Not Alert Users of Any Screenshots Taken
WhatsApp is an end-to-end encrypted messaging app that is highly safe and privacy-focused. As a result, WhatsApp is an obvious alternative for users who value security and want to ensure that communications received via the program are not hacked.
But WhatsApp may have a flaw, that is, screenshots. Does WhatsApp alert screenshots? The answer is no. WhatsApp doesn't notify users when others take a screenshot of any form within the application. Even its disappearing media feature, view once images, also allow screenshots without any alert.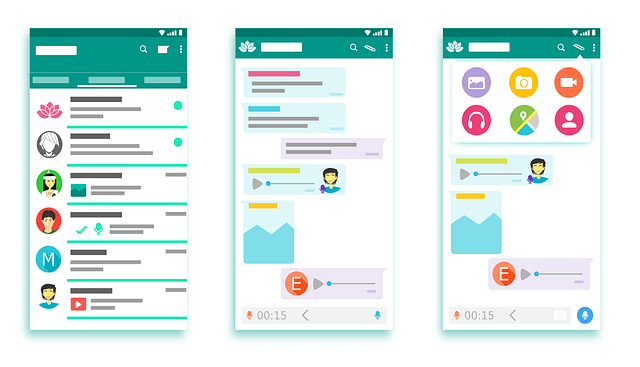 2. WhatsApp Mirrors Snapchat with New Screenshot-blocking Feature
WhatsApp is going to publish a new screenshot-blocking feature that is similar to Snapchat. This function will prevent taking a screenshot of any timed messages, for example, view once images and disappearing messages.
"take a screenshot due to security policy, and a toast will show up, but even if some people would use third-party extensions to bypass the security policy, the image will always be black," the report says. However, it is still in the plan if WhatsApp intends to distribute this version with screenshot blocking to the general public.
Part 2. Things You Should Know Before Taking Screenshots on Other's WhatsApp
As Part One mentioned, WhatsApp does not alert users when they take screenshots on chats, video calls, or view-once images.
1. Why does someone need to take screenshots on the other's WhatsApp?
At the information spreading time, kids can get more information than we think. Then, parental control tools become important.
Are children upset when chatting on WhatsApp because of the unknown cyberbully? And how to find the answers but not hurt their self-esteem? KidsGuard for WhatsApp, a dedicated WhatsApp monitoring software, can monitor WhatsApp in stealth mode. You can download it or view the free demo easily by clicking the button below.
Track 10+ WhatsApp Messages: You can find all these statistics on KidsGuard for the WhatsApp dashboard. For example, WhatsApp chats, statuses, calls, and voice messages.
Read Any Types of WhatsApp Messages: For instance, emojis, photos, video previews, GIF previews, and documents. The same with WhatsApp status.
Record WhatsApp Call: If you're wondering what your child was talking about, this application also can record WhatsApp calls remotely. It is an excellent way to find out what your child has been doing recently.
Check WhatsApp Activities: They include screen time usage, your child's using frequency, and the exact login date and time on WhatsApp. You can export WhatsApp activity records.
Support Export Data: KidsGuard for WhatsApp also supports export data, like WhatsApp chats, calls, status, and keywords. You can set it on KidsGuard for WhatsApp too.
How do you Get into Someone's WhatsApp Secretly?
Apart from taking someone's phone secretly to take screenshots, there is a great way to snap a screenshot on WhatsApp for Android and iOS users.
The first step to taking screenshots on WhatsApp discreetly and connect the target's WhatsApp with your phone.
Without further ado, let's see how to monitor WhatsApp in stealth mode step by step.
Step 1. First, you need to purchase a subscription plan for KidsGuard for WhatsApp.
Step 2. After getting your plan, activate many monitoring features for your child's safety.

Step 3. Install the KidsGuard for WhatsApp parental control tool on your kid's phone and follow the popping up on-screen instruction guide to verify the setup.
Step 4. When you successfully install the KidsGuard for WhatsApp on your kid's phone, open your monitoring device (PC/Android) to view all WhatsApp activities on the accompanying web control panel. All statistic collection without the phone user's knowledge.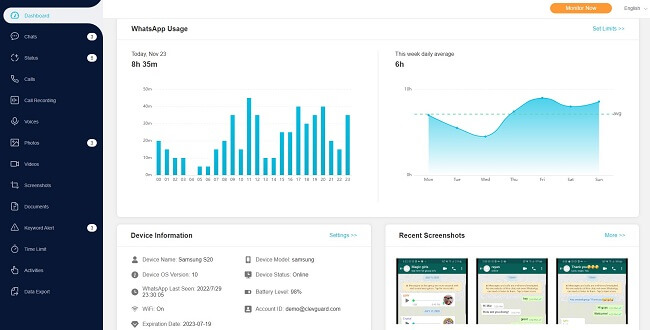 KidsGuard for WhatsApp allows you to track WhatsApp and do not have any notification in target's phone. After installing KidsGuard for WhatsApp on someone's phone, this app will automatically capture WhatsApp screenshots.
Great Tips: How to View Screenshots on Other's WhatsApp Without Knowing?
Quick Answer:
"Can I View Screenshot on Other's WhatsApp Secretly?"
Of course yes!
1. After installation, open KidsGuard for WhatsApp and scroll down to "Screenshot".
2. You can enlarge each screenshot by clicking the one you want to check.
3. You can delete or download any of the captured screenshots. Kindly note that the downloaded files will be deleted from the dashboard.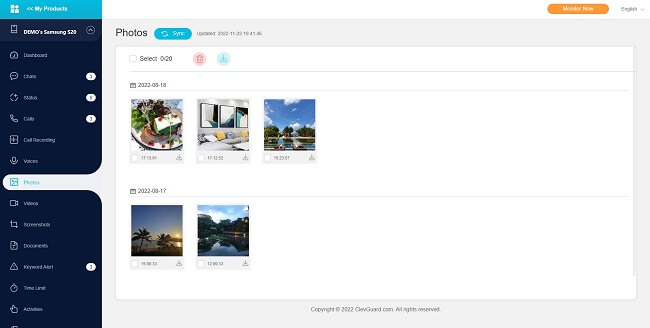 KidsGuard for WhatsApp is a dedicated application that serves WhatsApp monitoring and spying. Interested? Click the button below to save your child from social media addiction.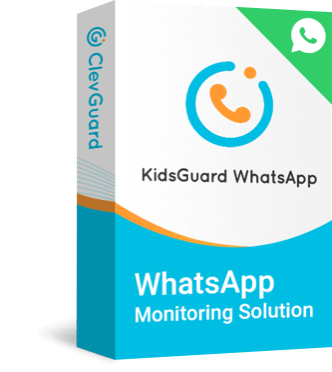 What Else KidsGuard for WhatsApp Can Do
Monitor social communication on WhatsApp.
Supports the user to view and save all media types on WhatsApp.
Maximizes the information you can monitor by automatically capturing WhatsApp screenshots and developing WhatsApp activity data.
Tip:
KidsGuard for WhatsApp can only capture screenshots when WhatsApp is in use.
How to Take Screenshots of Other's WhatsApp Offline
You should get the target's phone first, then scroll through their WhatsApp message within a limited time. If you're worrying about being discovered by the target, you can use KidsGuard for WhatsApp to monitor WhatsApp remotely and secretly.
1. How to Take a Screenshot on iPhone
Follow the steps below for taking WhatsApp screenshots on any iPhone. It is also available for any iOS device.
Step 1. Open your WhatsApp, and open the page you want to take a screenshot of.
Step 2. On an iPhone with Face ID, press and then release the side button and volume up button.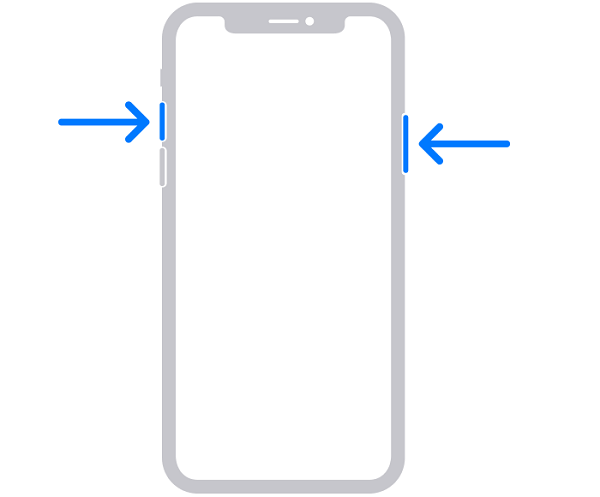 Or if your iPhone is with a Home button, press the Home button and side button.
Step 3. Then you will hear the camera shutter sound. Your screenshot has been taken successfully.
2. How to Take a Screenshot on Android
The steps are similar to iPhone because almost all smartphones feature a hardware-based method for taking a screenshot, such as hitting the volume down and power buttons on most Android handsets.
Follow three steps to take a screenshot on Android.
Step 1. Open the WhatsApp screen which you want to take a screenshot.
Step 2. Simultaneously press and hold power and home buttons if your phone has the home button. But if not, you can simultaneously press the power and volume down buttons.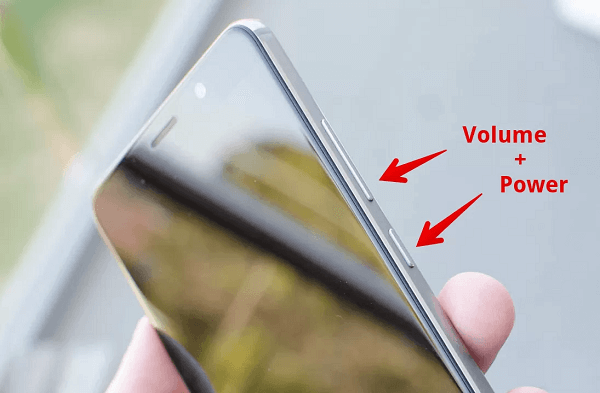 Step 3. Then you will save the WhatsApp screenshot in the screenshot folder in your phone's gallery.
Part 4. FAQ about Screenshots on WhatsApp
Q1. How to take screenshots in WhatsApp video calls?
You can take a screenshot in WhatsApp video calls by simply following the step above. The other person will not get any notification when you take a screenshot on WhatsApp.
Q2. Can I block the screenshot on WhatsApp?
WhatsApp is rolling out the screenshot-blocking feature. WhatsApp claims that people cannot take a screenshot on view once images and even third-party app capture screenshots are invalid. However, it is still being determined when WhatsApp intends to distribute this version with screenshot blocking to the general public.
Q3. Can I prevent WhatsApp screenshot status?
Until WhatsApp officially publishes the screenshot-blocking feature, others can take screenshots on status, chat, video calls, and other places within WhatsApp without any notification. So you can't prevent someone from screenshotting WhatsApp status at this moment. I recommend not sending something private on WhatsApp status.
Part 5. Wrapping Up
One of the most commonly utilized capabilities on mobile devices is taking a screenshot on WhatsApp to save chat history. Taking a WhatsApp screenshot on iPhone or Android may be helpful since it allows users to keep a critical discussion on their smartphone and share it with other users. In this article, you can find the complete guide on how to take a screenshot on iPhone and Android.
What's more, there is a way to capture others' WhatsApp screenshots without them knowing. It is suitable for parents to monitor their children or the employer to monitor the employee's working status. I recommend KidsGuard for WhatsApp, a dedicated WhatsApp monitoring application that deploys on the target's Android phone without needing to root.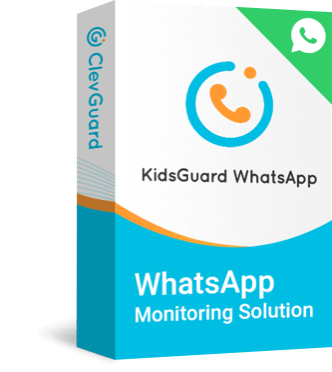 KidsGuard for WhatsApp
The Ultimate WhatsApp Monitoring App for You.