Can I prevent someone from taking screenshots on WhatsApp? Many people may ask. WhatsApp official has raised their awareness to protect customers' privacy further. As a result, WhatsApp will publish a view once images screenshot-blocking feature.
However, this feature will become troublesome to the person who wishes to take screenshots on WhatsApp chatting or video calling. Here is one solution software named KidsGuard for WhatsApp, which can take screenshots of WhatsApp chat and WhatsApp video calls in remote and stealth mode.
This guide will tell you top 8 methods on how to take view once images on WhatsApp, whether the new screenshot-blocking feature has been published.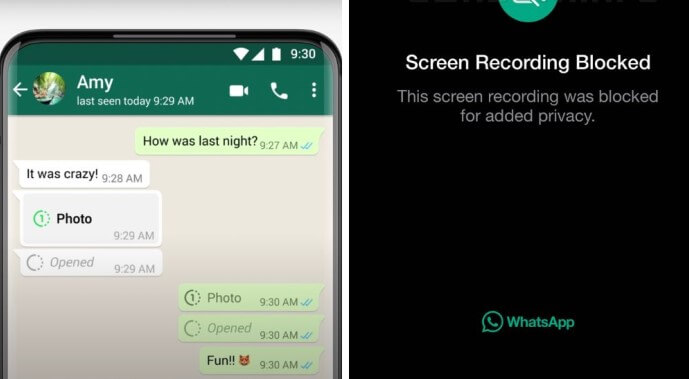 Part 1. Why Does Someone Want Screenshot WhatsApp View Once of Others?
One of the most common reasons is simply for record-keeping purposes. Imagine receiving an important document or a memorable photo through WhatsApp's "view once" feature. By taking a screenshot, you can ensure that you have a copy of it for future reference. This can be particularly handy if the content shared is time-sensitive or contains crucial information that you may need to revisit later.
Another reason people may choose to screenshot a "view once" message is for sharing purposes. Let's say you receive a funny or interesting photo from a friend, and you want to share it with others who are not part of the original chat. By taking a screenshot, you can save and send the image outside of WhatsApp, allowing you to share the moment with a wider audience.
Furthermore, some individuals may screenshot "view once" messages as evidence or proof. In scenarios where someone sends inappropriate or offensive content, having a screenshot can serve as evidence should the need arise to report the sender or take further action. This can be especially crucial in instances of harassment or cyberbullying.
In conclusion, there are various reasons why someone might want to screenshot a "view once" message on WhatsApp. These reasons range from record-keeping and sharing to gathering evidence or proof.
Part 2. How to Screenshot WhatsApp View Once with WhatsApp Monitoring Tool
As we all know, WhatsApp does not alert users when they take screenshots on chats, video calls, or view-once images., thus you need a great third-party tool to help you take screenshots of view once messages on your WhatsApp or someone's WhatsApp. That's to use KidsGuard for WhatsApp -- the best real-time WhatsApp monitoring tool. With this tool, you can take screenshot view once of yourself and others WhatsApp on both Android & iOS device.
Video Guide on How to Take Screenshots of View Once Messages on WhatsApp
How to Screenshot Someone's WhatsApp View Once with KidsGuard for WhatsApp:
Apart from taking someone's phone secretly to take screenshots, there is a great way to snap a screenshot on WhatsApp for Android and iOS users.
The first step to taking screenshots on WhatsApp discreetly and connect the target's WhatsApp with your phone. Without further ado, let's see how to monitor WhatsApp in stealth mode step by step.
Step 1. First, you need to purchase a subscription plan for KidsGuard for WhatsApp.
Step 2. After getting your plan, activate many monitoring features on the target phone.

Step 3. Install the KidsGuard for WhatsApp parental control tool on your kid's phone and follow the popping up on-screen instruction guide to verify the setup.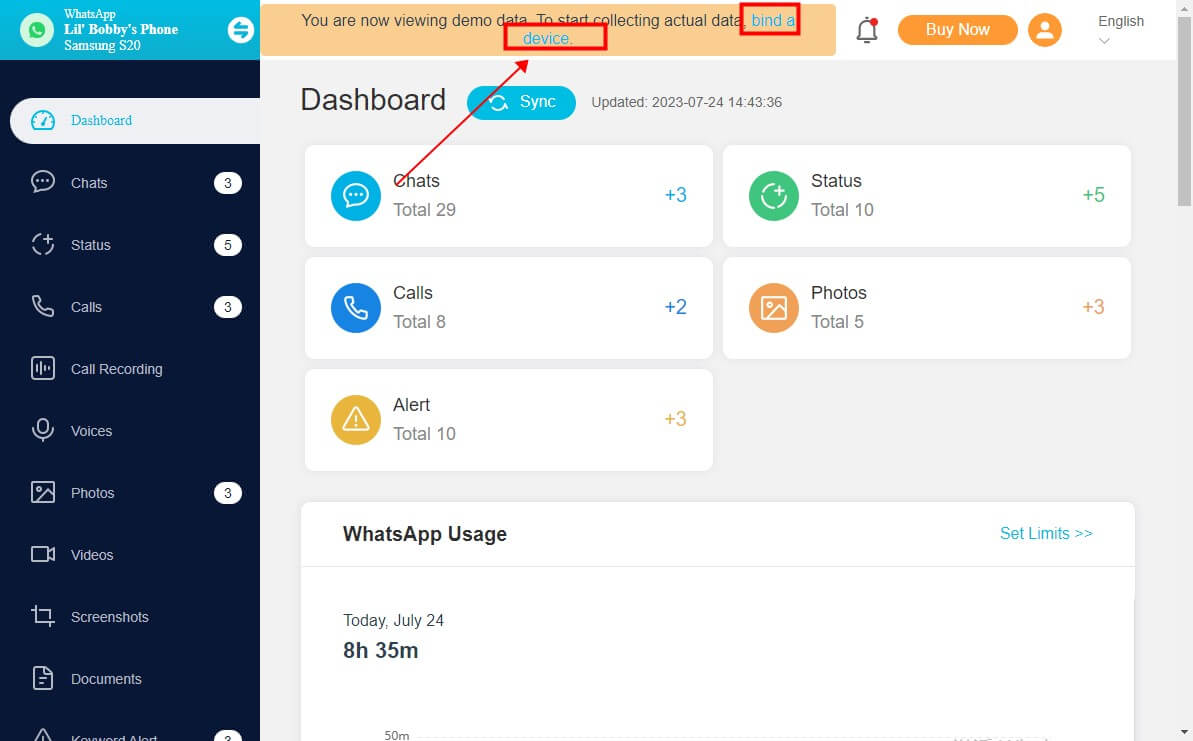 Step 4. When you successfully install the KidsGuard for WhatsApp on the target phone, open your monitoring device (PC/Android) to view all WhatsApp activities on the accompanying web control panel, so you can screenshot the WhatsApp view once. All statistic collection without the phone user's knowledge.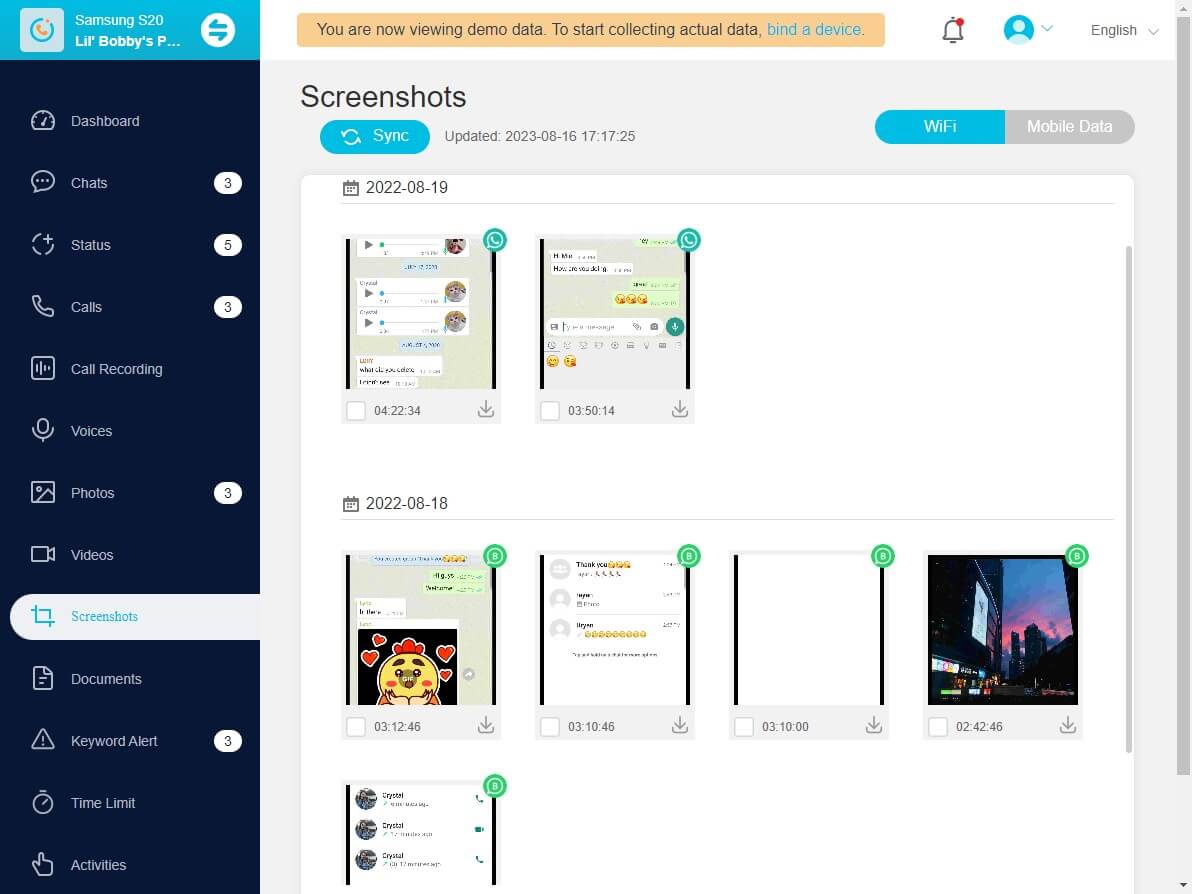 KidsGuard for WhatsApp allows you to track WhatsApp and do not have any notification in target's phone. After installing this tool on someone's phone, this app will automatically capture WhatsApp view once images screenshots.
KidsGuard for WhatsApp is a dedicated application that serves WhatsApp monitoring and spying. Interested? Click the button below to save your child from social media addiction.
[Other 7 Methods] How to Screenshot WhatsApp View Once?
You should get the target's phone first, then scroll through their WhatsApp message within a limited time. If you're worrying about being discovered by the target, you can use KidsGuard for WhatsApp to monitor WhatsApp remotely and secretly.
Method 1: Screen Mirroring
Screen mirroring is a technology that allows you to mirror your phone's screen onto another device. By using screen mirroring, you can capture screenshots when you mirror the screen from one phone to another. Let's use screen mirroring function to screenhsot WhatsApp
How to Screenshot WhatsApp View Once in Window:
In Windows 10, you can use the built-in Connect app to enable screen mirroring.
Make sure both devices are on the same Wi-Fi network, search for the "Connect" app using Windows Search, and click on "Projecting to this PC."
How to Screenshot WhatsApp View Once on Android & iPhone Devices:
On your phone, enable the "Wireless Projection" or "Cast" feature and connect to your PC.
Once connected, you can use any screen recording software, such as RecMaster, to capture your screen.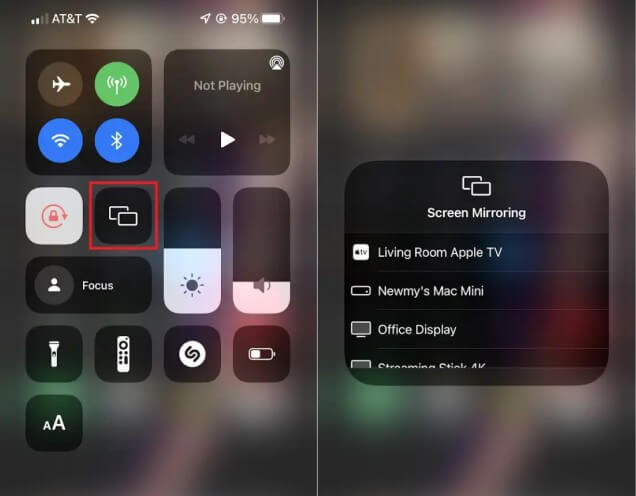 Method 2: Use WhatsApp Web
WhatsApp Web allows you to use WhatsApp on a desktop computer without the need for a phone. When using WhatsApp Web, you can use screen recording software to capture screenshots of your WhatsApp app interface.
For Windows, you can use applications like Screencast-O-Matic, Bandicam, or Snagit.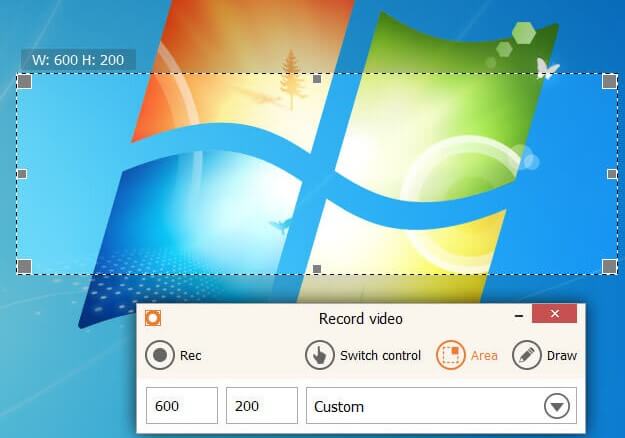 For macOS, you can use the built-in video screen recording feature by pressing Command + Shift + 5, selecting "Record Entire Screen," and clicking "Record."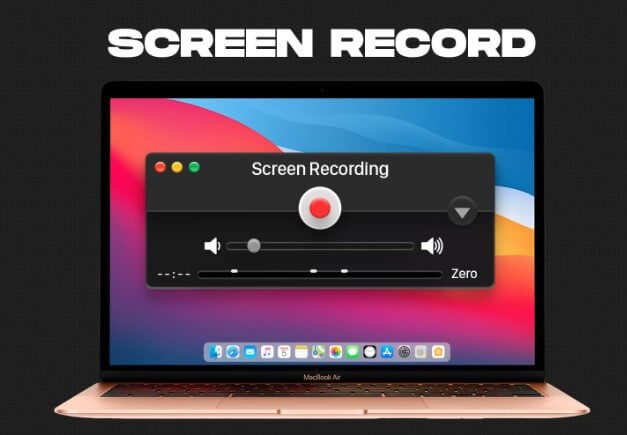 Method 3: Using the Zoom Screen Sharing Feature
Zoom offers a screen sharing feature that allows you to share your entire desktop or phone screen with another device. This feature enables you to perform screen recording on your mirrored device.
To start Zoom screen sharing, find the "Share Content" button in your Zoom meeting controls for iOS or the "Share Screen" button for Android, Windows, Mac, and Linux.
Once you have successfully cast your screen onto another device, you can use any screen recording tool to capture the screenshot or record a screen video.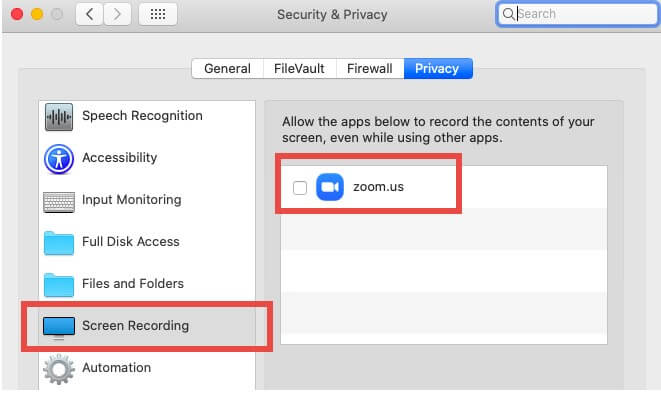 Method 4: Disable Hardware Acceleration in Chrome
Certain streaming services and protected apps use hardware acceleration to prevent users from taking screenshots and screen recording. By disabling hardware acceleration in your Chrome web browser, you can bypass this restriction when using the WhatsApp Web version.
To disable hardware acceleration in Chrome, open the browser and enter "chrome://settings/" in the URL address bar. Search for "hardware acceleration" and toggle off the button that says "Use hardware acceleration when available."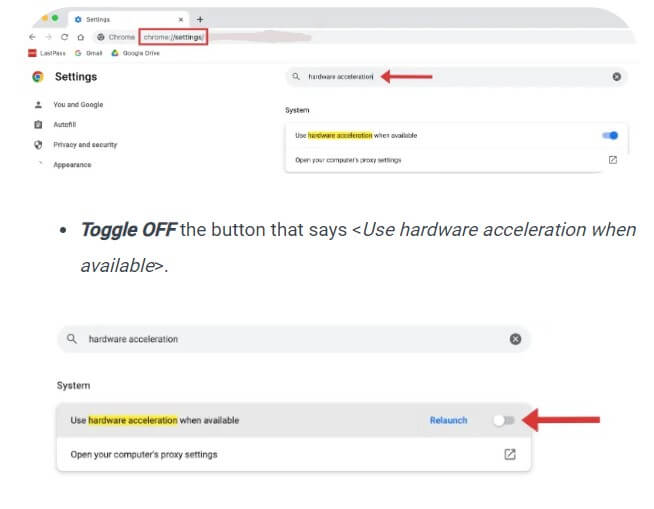 Method 5: Use Google Assistant
Google Assistant can automate the process of taking screenshots on your device. This method is particularly useful for apps that do not support screenshot gestures, such as the WhatsApp view-once feature.
To use Google Assistant for taking screenshots, ensure that Google Assistant and "Use screen context" are toggled on in the General menu of the Google Assistant settings.
Then, open Google Assistant and say, "Take a screenshot." The app will automatically capture a screenshot of your screen and save it to your photo album.
Method 6: Use ADB
ADB (Android Debug Bridge) is a command-line tool that allows you to interact with an Android device from a computer. With ADB, you can take a snapshot or record the WhatsApp screen using simple commands. Before using ADB, you need to install Android Studio and enable USB debugging on your Android phone.
To take a screenshot, use the command "adb shell screencap -p > screenshot.jpg." To take a video screen recording, use the command "adb shell screenrecord /sdcard/videorecording.mp4."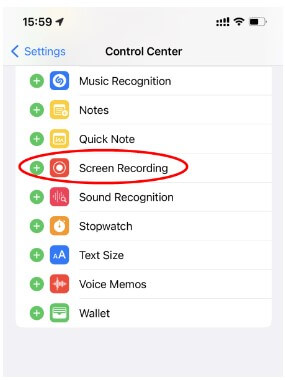 Method 7: Take A Photo Using Another Device
The simplest and fastest method to capture a screenshot of WhatsApp's view-once image is by using another phone to take a picture of the screen. This method is suitable if you are not concerned about the image quality of the screenshot.
Simply keep the WhatsApp view-once image open on your device and use another phone to take a picture of the screen. You can repeat this process as many times as needed until you are satisfied with the image quality. Remember that once you exit the image, it will be automatically deleted.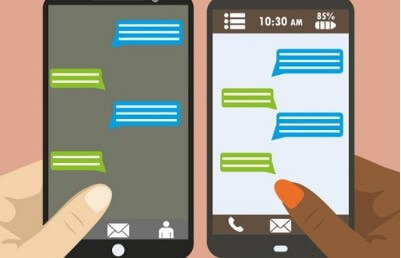 Part 4. Things You Should Know About WhatsApp Screenshot
1. WhatsApp Does Not Alert Users of Any Screenshots Taken
WhatsApp is an end-to-end encrypted messaging app that is highly safe and privacy-focused. As a result, WhatsApp is an obvious alternative for users who value security and want to ensure that communications received via the program are not hacked.
But WhatsApp may have a flaw, that is, screenshots. Does WhatsApp alert screenshots? The answer is no. WhatsApp doesn't notify users when others take a screenshot of any form within the application. Even its disappearing media feature, view once images, also allow screenshots without any alert.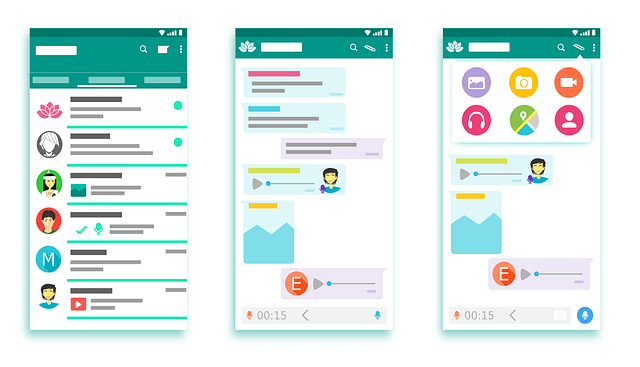 2. WhatsApp Mirrors Snapchat with New Screenshot-blocking Feature
WhatsApp is going to publish a new screenshot-blocking feature that is similar to Snapchat. This function will prevent taking a screenshot of any timed messages, for example, view once images and disappearing messages.
"take a screenshot due to security policy, and a toast will show up, but even if some people would use third-party extensions to bypass the security policy, the image will always be black," the report says. However, it is still in the plan if WhatsApp intends to distribute this version with screenshot blocking to the general public.
Part 5. FAQ about Screenshots Once View Images on WhatsApp
Q1. How to take screenshots in WhatsApp video calls?
You can take a screenshot in WhatsApp video calls by simply following the step above. The other person will not get any notification when you take a screenshot on WhatsApp.
Q2. Can I block the screenshot on WhatsApp?
WhatsApp is rolling out the screenshot-blocking feature. WhatsApp claims that people cannot take a screenshot on view once images and even third-party app capture screenshots are invalid. However, it is still being determined when WhatsApp intends to distribute this version with screenshot blocking to the general public.
Q3. Can I prevent WhatsApp screenshot status?
Until WhatsApp officially publishes the screenshot-blocking feature, others can take screenshots on status, chat, video calls, and other places within WhatsApp without any notification. So you can't prevent someone from screenshotting WhatsApp status at this moment. I recommend not sending something private on WhatsApp status.
Wrapping Up
This article has brings top 8 methods about how to take view once images on WhatsApp, which can definitely to help you a lot. You are allow to take view once images on WhatsApp directly, or use a smart WhatsApp monitoring tool -- KidsGuard for WhatsApp to help you take screenshots of WhatsApp chat without being detected.
It is suitable for parents to monitor their children or the employer to monitor the employee's working status. I recommend KidsGuard for WhatsApp, a dedicated WhatsApp monitoring application that deploys on the target's Android phone without needing to root.