Question:
How to check someone's activity on WhatsApp?
Tip:
To find out when your friends last used WhatsApp, you can use two important features: Online and Last seen. If a contact is marked as "online," they are now logged into WhatsApp; if they are marked as "last seen," you may see the last time they were online. If you want to know when a person on WhatsApp was last online, you can use these two major features.
However, some users may hide their last active status on WhatsApp, so you won't know when they were last online. Is there a way to get around the problem of not knowing when they were active? This article will help you understand how to see when someone was last active on WhatsApp even when they hide the WhatsApp activities.

Part 1. Can I Monitor Someone's WhatsApp activity?
Yes, you can monitor someone's WhatsApp activities with the help of some tools. KidsGuard for WhatsApp is one example of a tool that can be used to spy someone's WhatsApp activities. This method is the best and most efficient way to keep tabs on friends, family, lovers, or even adversaries. We've all felt the need to snoop on a friend's WhatsApp activities, and while there are several ways to do it discreetly, none of us wants them to suspect that we're keeping tabs on them.
If your partner spends hours online after you've gone to bed, it may be a sign that your relationship won't last. There may be some rare cases where this doesn't hold, but we're not concerned with those here; we're discussing the norm and providing comprehensive instruction on monitoring and recording someone's WhatsApp activity.
Part 2. Is It Possible to Check the Frequency of Someone's WhatsApp Activities?
Actually, it's impossible to check the frequency of someone's WhatsApp activities. To determine how often someone uses WhatsApp, you'd need access to their phone and account. Neither WhatsApp nor permitted third-party apps can keep tabs on users' WhatsApp activities. And because of end-to-end encryption, not even WhatsApp can read your private chats or listen in on your phone calls.
However, a third-party tool like KidsGuard for WhatsApp can help you check the frequency of someone's WhatsApp activities without them knowing. If you are interested in it, you can check the next part to know better about this WhatsApp monitor tool.
Part 3. How to Check Someone's Activity on WhatsApp?
You can see when your contact last logged into WhatsApp by looking at their "last seen" status. Time and date can be displayed, such as 11:15 p.m. today or March 17, 2023.
If a contact hasn't been active on WhatsApp in a while (weeks or months), the date will be displayed; otherwise, the time will be shown if they were online recently (hours or minutes ago). A simple "Last seen yesterday at 09:22 am." might be displayed for those contacts whose last seen was more than a day ago.
The following are the concret steps to check someone's activity on WhatsApp if the owner don't hide the activity.
Android WhatsApp Users:
Opening WhatsApp. Of course, you'll need to access the person's conversation in the app before seeing when they were last online.
Tapping the chat of the contact you need. Check that you are on the conversations page, not the status page or calls page.
Opening the conversations Here's the latest contact information for everyone you know. When you open a contact, the date and time of the last time you saw them will appear underneath their name. For instance, "Last seen today at 09:11 am" may be show.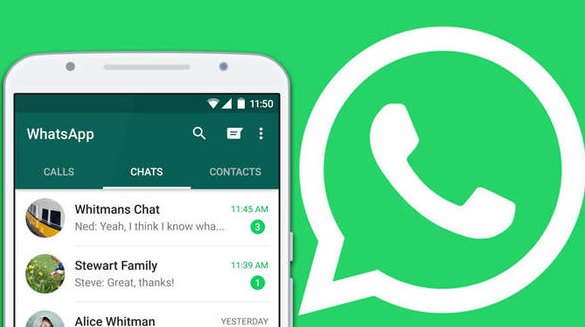 iPhone WhatsApp Users:
Open WhatsApp by selecting the app from the menu.
Getting to contact chats, the app's interface differs from Android's, including tapping on chats to enter conversations.
You'll need to touch on the conversation thread with the person to whom you want to know when they were last online. It will show the contact's last seen above the conversation you've started with them and above any messages you've already had with them.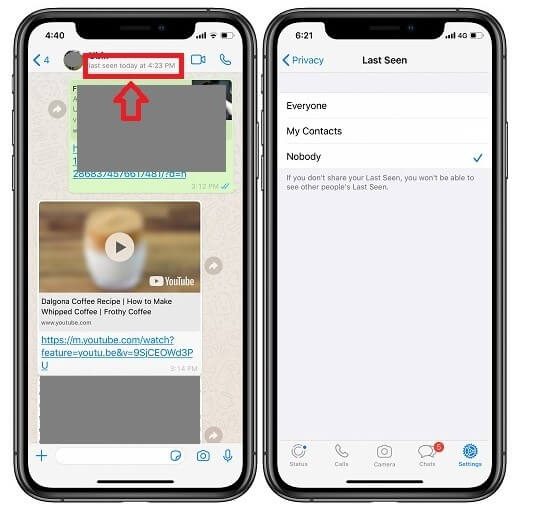 WhatsApp Web Users:
Open Google Chrome and install WhatsApp web.
Login to your WhatsApp account by scanning the WhatsApp web QR code.
Open the WhatsApp, tap the chats.
Opening the conversation to see the last seen.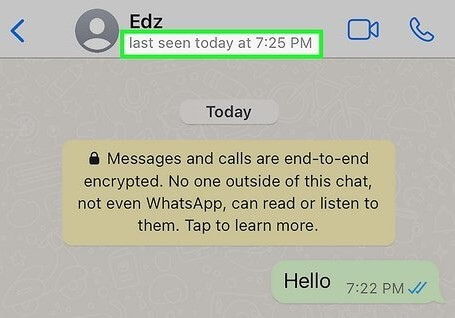 Part 4. How to Know What Someone's Doing on the Last Active?
Genrally speaking, it is impossible to listen in on the conversations taking place on another person's WhatsApp without having access to their phone. However, all can become a piece of cake with the help of KidsGuard for WhatsApp, which is an official and professional WhatsApp monitoring tool. This tool can not only help you check someone's WhatsApp activities, but also know the concrete things that someone did on the activities.
This time-saving software was produced by a recognized developer who caters to the needs of millions of users worldwide. In addition, it uses cutting-edge technology that makes it possible to check someone's WhatsApp activity on a target iPhone or Android device without raising any suspicions.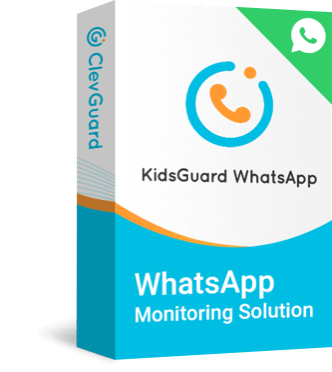 KidsGuard for WhatsApp-- Check Someone's WhatsApp Activities Without Them Knowing
Monitor All WhatsApp Data in Real-Time: KidGuard for WhatsApp allows users to monitor the target WhatsApp data with them knowing in real-time.
Confirming WhatsApp Deleted Data: KidsGuard can recover essential chats and files, even if the target person deletes them.
Capturing real-time screen: On Android and iOS, you can view the live WhatsApp screen and remain up to date with any new information.
Set up WhatsApp Use Time: It's useful for parents. You can limit the WhatsApp use time on the target phone in order to prevent kids from over use WhatsApp.
How to Use KidsGuard for WhatsApp to Check Someone's Activities on the Last Seen?
Step 1. Create an account and log in KidsGuard for WhatsApp. Choose a subscription plan as you like.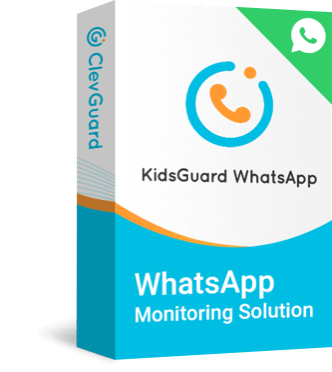 KidsGuard for WhatsApp
The Ultimate WhatsApp Monitoring App for Kids.
Step 2. Download and install KidsGuard for WhatsApp app from www.installapk.net on the target phone device. Use the instruction manual to complete the configuration.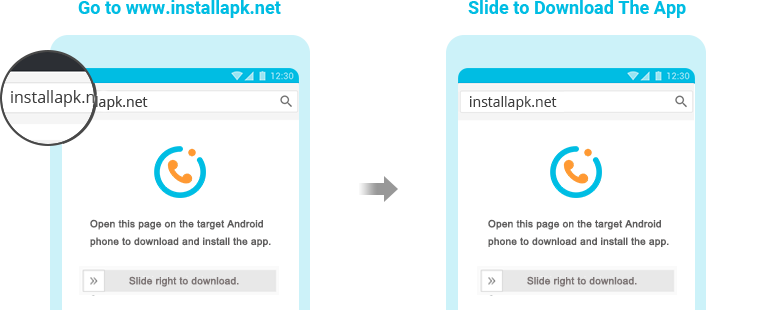 Step 3. After you finish all the setup, the app will be hidden to be an icon of WiFi, so that the person won't know his WhatsApp is monitor.

Step 4. Open to the KidsGuard for WhatsApp on your PC, you can bind the target device successfully, then you can start the monitor the activities in last seen.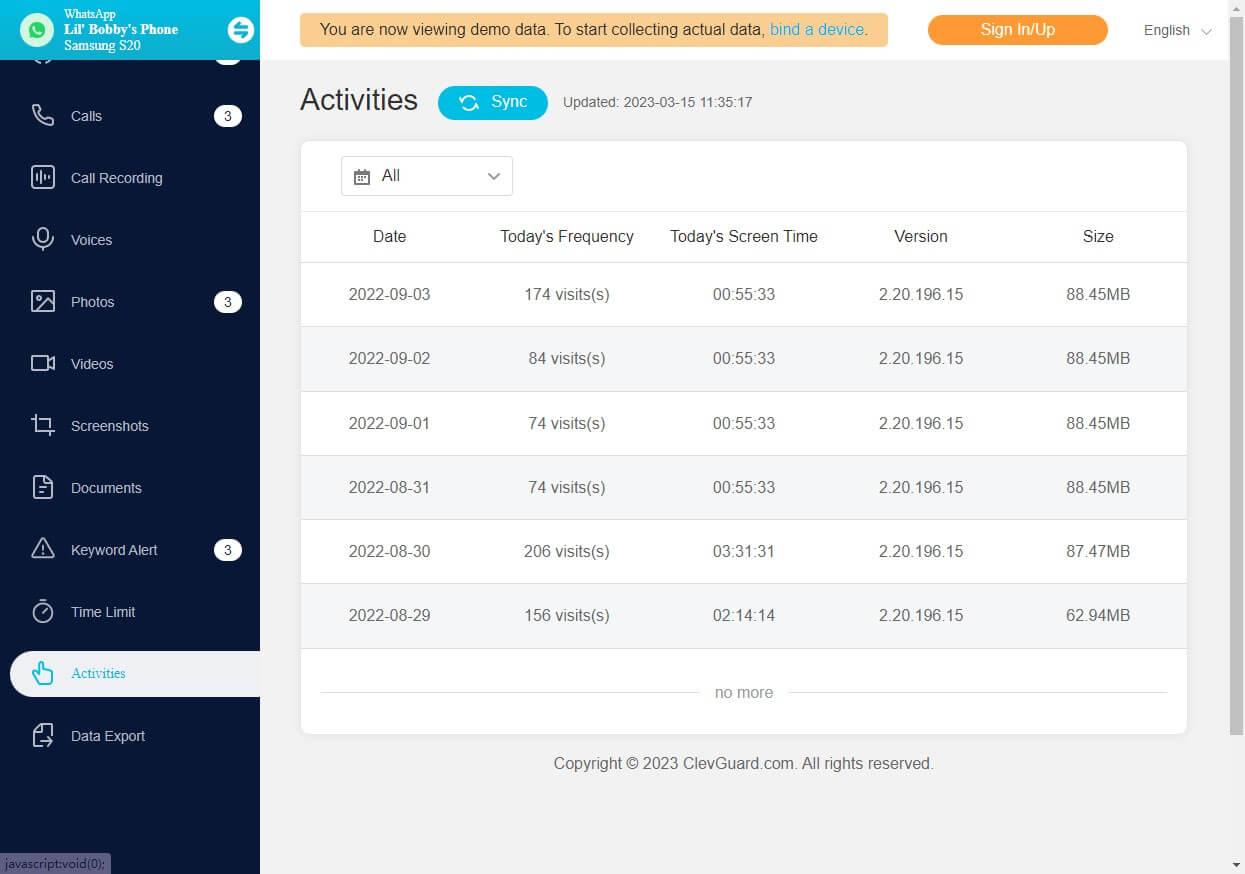 Conclusion
As curious beings, people often wonder what happens behind the scenes of other people's WhatsApp conversations. There are several compelling circumstances in which knowing someone's WhatsApp activity whereabouts would be extremely helpful. Thankfully, the KidsGuard for WhatsApp solution discussed in the post will do just that.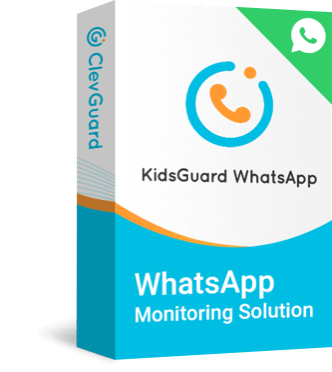 KidsGuard Pro for WhatsApp
The Ultimate WhatsApp Monitoring App for Parents