Question: Why Do Schools Block Games?
The primary purpose of schools is to provide children education and not make them gamers.
When a child starts to indulge in vulgar games that are not blocked by schools, it can become a problem for the institution because in this way a child moves from his track and take no interest in studies.
Free games that are not blocked by schools may have a harmful impact on their students, so most schools prefer to block every game site.
What are the Different Types of School Games?
Many types of games can be played on school computers; they include both creative and adult games. But in many schools, some games sites are not blocked; some of them include:
National Geographic Kids
Primary Games
BBC School
PBS Kids Games
Fun Brain
Related Read: The Best 5 Xbox One Games for Kids
Games to Play at School Online that are not Blocked
Although there are mind games also, if your child may get attached to them, it may affect his or her studies, which is why most schools don't allow playing games online.
But the majority of schools do allow to play every game, and there are many games not blocked by school computers.
1. PlayersUnknown BattleGround (PUBG)
PUBG is the most famous game in recent years and is a bit harsh. It is said that "once you start to play this game, then there is no going back."
The fun fact is that except for the thinking that only boys can play this game or like it, girls also love to play it besides it is an action game.
Although the nature of this game is a bit rough, it is one of those games that are not blocked but should be. It is an excellent time passing game giving you many features like online during game calls and messages etc.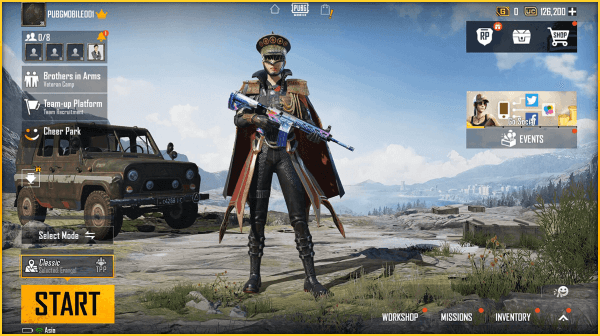 2. Subway Surfers
This game is not only for adult boys and girls. Children can also play it. Therefore, it is not violent as PlayersUnknown Battle Ground and is straightforward and easy to play, which is the main reason schools do not block this game.
The game is very simple; you will have to dodge the police officer so that he can not catch you, and while running, there come specific difficulties through which you have to pass out the game.
The problem occurs when a person becomes determined to record a new high score, and as a result, they non stop playing this game, and many hours get wasted just in a blink of an eye.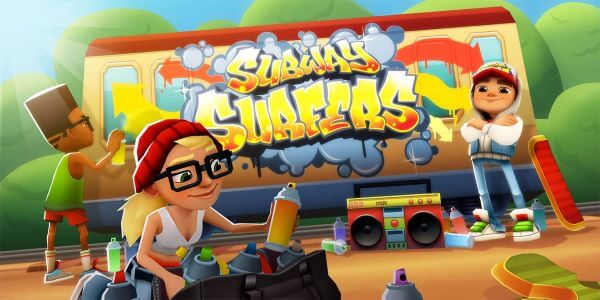 3. GTA 5 (Grand Theft Auto 5)
This is a proper game for adult people as at the start of the game, there come some adult scenes just for a few seconds, and after that, the game starts.
It is also one of the popular games among the boys, but most girls do not like to play this game due to some vulgar and violent scenes; hence it should be blocked in school computers.
Players Unknown Battleground and grand theft auto 5 are almost of the same type and these types of free games that are not blocked by schools hence disturbs the child's mental health also.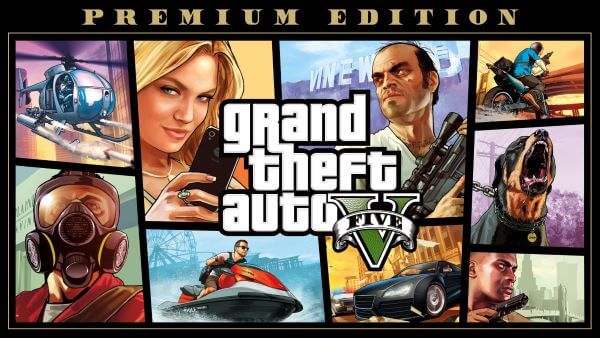 4. Candy Crush Saga
It is the best creative and mind game not only for children but for all aged people. Every level brings you to another level of complexity.
Candy crush saga is one of those game sites that are not blocked by schools because it is suitable for your analytical thinking.
It is a fact that the game provides you only five lives, but if you have a healthy connected social network from Facebook through which you get many more extra lives, then it can make your mind exhausted and stressed.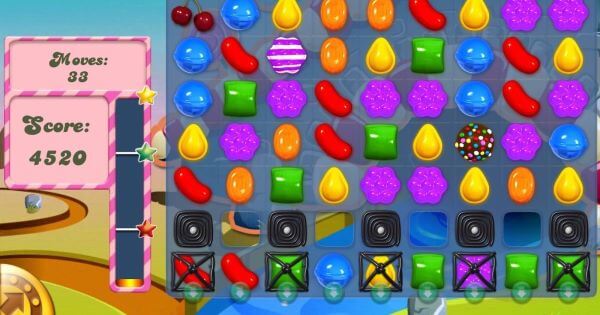 5. Fortnite
Another intense and aggressive online game site that schools do not block is Fortnite.
This game is mainly played by boys and is also famous like PUBG and GTA. There are specific side effects of playing this game which include violent behavior and problems with psychological health.
To sum up, schools should consider blocking this game site as it is dangerous for boys.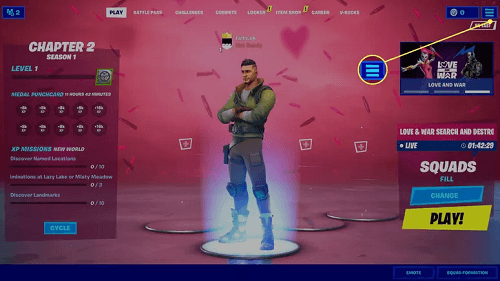 Which is the Best Game Website for Kids?
Therefore, there are many apps available in the market that are best for kids.
We have mentioned the most uncomplicated and creative game, which, when anyone plays, loves it indeed.
Miniclip
This gaming website contains 2-3 games, but it consists of a wide variety of enjoyable games.
It is available in different places like Xbox, mobile phones, windows, ps4, etc. The mini clip game site covers a large variety of games, and billions of people love to play this game.
Mini clips games consist of no violence, nudity, or any adult scene, and you can blindly trust this site on the fact that it will not have any harmful impact on your child's health.
Related Read: Top 10 Roblox Games for Kids
Tips: How to Block Unwanted Websites on Your Kid's Device?
There are various ways to block unwanted websites on your child's device; one of them is to download a popular app named KidsGuard and use its app block feature.
You might be thinking about what is KidsGuard and how it can help you block apps.
You can easily restrict a specific website or apps so that if your child searches it, then browser will not show him or her that website's content. The same is the case with app blocking.
If you notice that your child has started ignoring you and are giving more time to their games, then it is your responsibility to remove all those app barriers that are coming between you and your child's relationship.
How to Set up KidsGuard Parental Control App?
Step 1.
Click download button below to install KidsGuard from Google Play Store or App Store. And then sign up an account.
Step 2.
Open KidsGuard,tap on
Bind Now
button, copy the url in the setup instruction and send it to kids' device.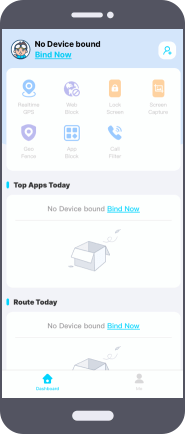 Step 3.
Open the url in kids' phone and finish download KidsGuard Jr onto their phone. After installation and setting, you can begin to manage your child's phone on your own device, including block unwanted websites, block specific app,limit their screen time,etc.>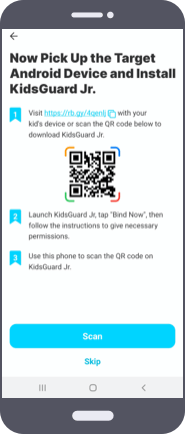 FAQs
Q1: What do schools use to block websites?
Most schools can use web or internet filters so that harmful websites can not be visited.
Or they can block the specific website through settings, but they will have to stop every website on a single computer using this method.
Q2: When do the schools block the game sites?
When there is a lack of every student's interest in studies or to keep them on a safe side (on the other hand, the games or online gambling), most schools prefer to block games.
And if game sites that aren't blocked may result in the downfall of the grades.
Q3: What are some fun educational games?
There are lots and lots of fun educational games. Some of them are:
Vocabulary Spelling City
Mathematics Game
Word Puzzles
Letter and Word Magic etc.
Conclusion
Along with the lousy gaming sites, there are fun educational games. Also, you just have to select a suitable game and set your child's time.
Perhaps Games that are not blocked on kids' devices will cause issues in the future. But if your child has become addicted to any app, no worries, KidsGuard can help you to manage their device.