If you own or have used any of Apple smart devices like iPhone, iPad, or Mac, you would already know that they come preinstalled with a browser i.e. Safari, to surf the Internet. Being pre-installed and having a lot of security and privacy features, Safari is the most widely used web browser among Apple users.
But while Safari browser is relatively safe in terms of security, you may need to employ measures like Safari parental controls to prevent your kids from accessing websites containing explicit or inappropriate content like pornography, violence, gambling, drugs, etc.
Moreover, there are other threats like cyberbullying, phishing, at social networking sites that you need to protect your kids from. If you set parental controls on Safari and block these websites, then you will be able to ensure that your kids grow up in a healthy environment.
So, in this article, we will tell you how to block websites on Safari using Safari parental controls on iPad/iPhone and Mac.
3 Ways to Set up Sarari Parental Controls
Part 1: How to Use Safari Parental Controls on iPhone/iPad
You can easily set parental controls on Safari on all iOS versions, though the operations for the latest iOS 12 are different than iOS 11 and earlier iOS versions. So, here, we will tell you how to set parental control on iPhone safari for both iOS 12 and the earlier versions separately.
For iOS 11
Step 1: First, launch the Settings app on your iPhone from the Home screen.
Step 2: Then, tap General > Restrictions > Enable Restrictions.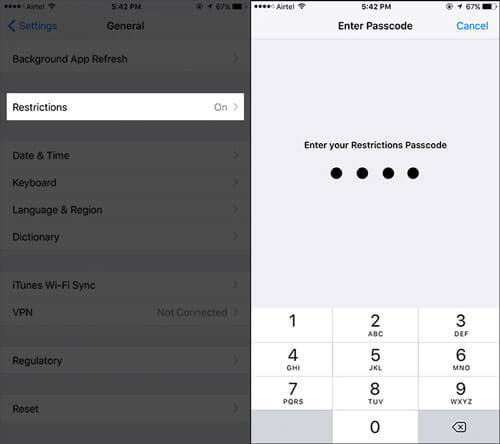 Step 3: Now, enter a 4-digit password and confirm it.
Step 4: Under Allowed Content, tap on Websites and then select Limit Adult Content.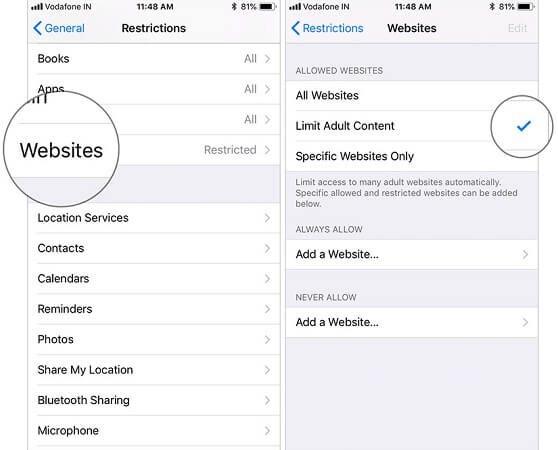 If you want to block specific websites on Safari, you can tap the Add a Website under Never Allow, and then enter the URL of the restricted site. This way your child will no longer have access to this website.
For iOS 12/13 and iOS 14
In iOS 12, Restrictions has been replaced with Screen Time feature which not only controls content allowed on the device, but also limit screen time for the device. Though, here, we will only tell you how to block sites on Safari in iOS 12/13/14 -
Step 1: Launch the Settings app > Tap on Screen Time > Content & Privacy Restrictions.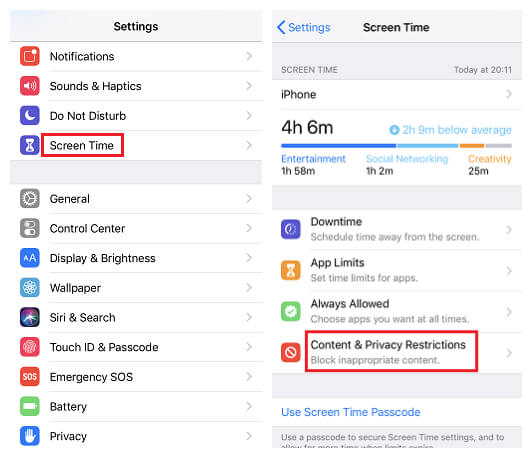 Step 2: Then, enter the screen time password and turn on Content & Privacy Restrictions.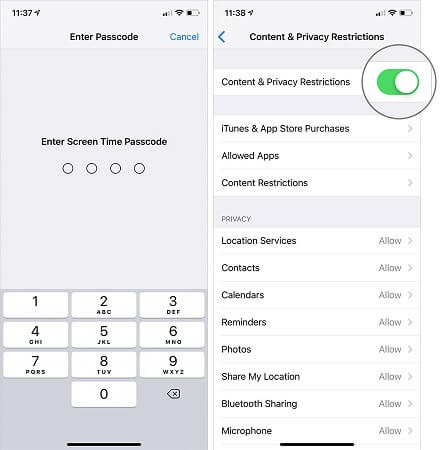 Step 3: Next, tap on Content Restrictions > Web Content.
Step 4: Finally, select Limit Adult Websites under the Web Content section. Similarly, you can also add particular websites to blacklist or white list.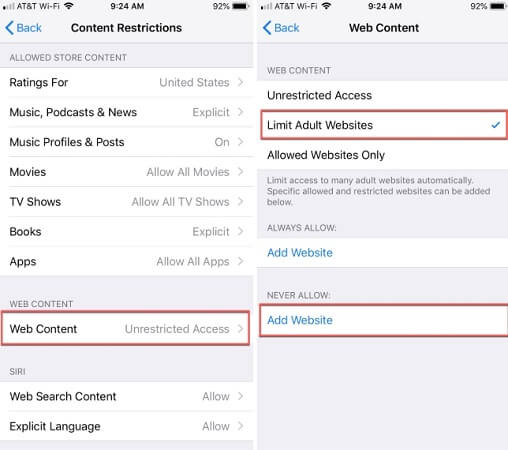 Part 2: How to Use Safari Parental Controls on Mac
Safari Parental controls on Mac can be found in the Parental Control app in System Preferences. All parental controls settings are available there, and Safari parental controls aren't given under any separate section. If you want to know how to set parental controls on Safari on Mac, follow the below steps -
Step 1: On your Mac, click the Apple icon at the top left and then select System Preferences from the given options.
Step 2: Then, select Parental Controls and click on lock icon in the bottom left on the Parental Control window.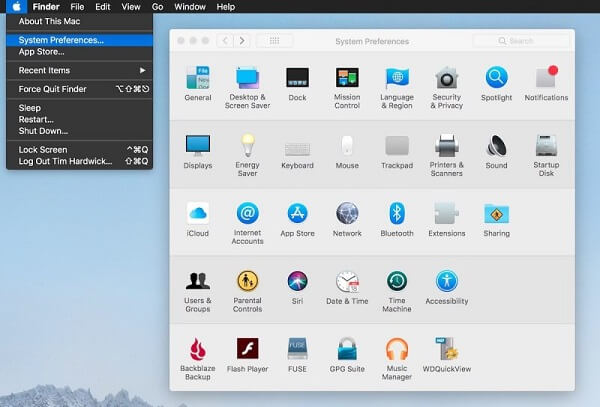 Step 3: Enter the admin username and password and click Unlock.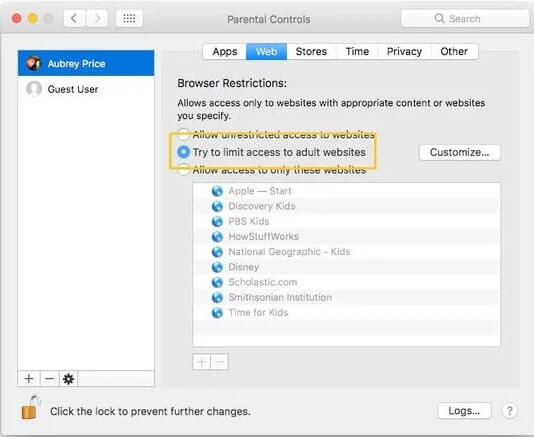 Step 4: Now, select an account on which you want to enable parental controls and go to Web tab.
Step 5: Next, select the "Try to limit access to adult websites" option to block all adult websites. If you want to specify which websites your kids can visit, click on Customize.
Step 6: Enter the web address that you want or don't want your child to access in the specified columns.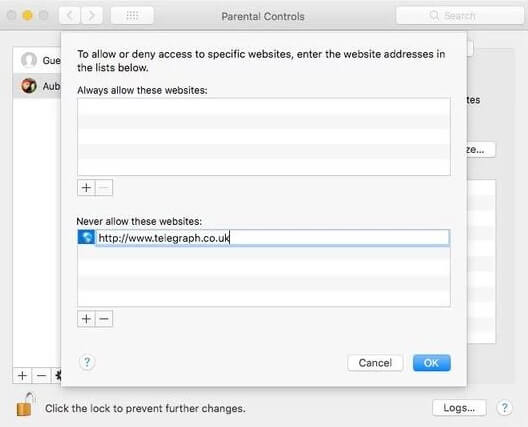 Part 3. How to Set up Safari Parental Controls with KidsGuard
KidsGuard is one of the best parental control tool. It can block the websites on Safari, aiming to create a safe online environment for kids and protect them from the harmful inforrmation.
Follow the simple guide to use KidsGuard.
Step 1: Install the KidsGuard.
Step 2: Click "Bind Now". Then send the link your child's phone.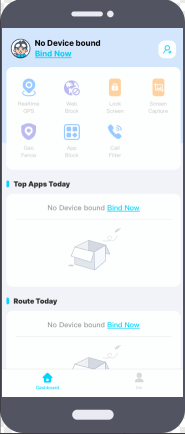 Step 3: Visit the link and download KidsGuard Jr.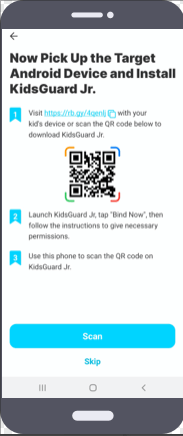 Step 4. Block the websites on Safari.
NOTE:
Now KidsGuard Jr is only support Android devices on kids side.
Learn How to Check Browser History on Child's iPhone
Setting parental controls on web browsers and blocking inappropriate websites block access to those websites to a certain extent, but there are certain ways to bypass those measures. Thus, it is also important that you also check browsing history on your child's iPhone, thus ensuring that your child may not be accessing websites with explicit content even after you restrict access on their device's web browser using parental controls.
For this purpose, you will need to use a third-party parental control like KidsGuard Pro for iOS. It is an iPhone parental control tool that allows you to monitor your child's smartphone activities.
This includes not only web browsing history, but phone calls, text messages, social messaging apps, photos, videos, notes, calendar, contacts and even more.
KidsGuard Pro can log web browsing activity for all browsers, including websites visited in incognito mode. So, you can be sure what kind of websites your kids might be accessing on their device. It is a highly recommended tool from our side.