Question:
Can you track a phone through Wi-Fi? Is there any chance that I can track a phone through Wi-Fi?
Well, yes, you can track a phone through Wi-Fi. If the phone is connected to any network, it can be tracked. The procedure is easy and simple and very effective for locating a device. You obviously need more information; so, read the rest of the article below.
How Does Wi-Fi Location Tracking Work
These days Wi-Fi location tracking has been used widely on mobile devices. Most of the cell phones of this era, including iPhones, use GPS, Bluetooth, WLAN Hotspots, and cell tower location to figure out the accurate location of the device.
The devices with both GPS and Wi-Fi capabilities have an advantage. The Wi-Fi is used to send the information about the tower to the GPS Company and they determine its location. When the GPS is used, it scans all the closest networks for information that are public, then that information is used to identify the network, and that information is recorded online.
Now, if someone is near one of those locations but the GPS signal is weak then the service cannot be used to figure out the accurate location of the device as the network's location is not available.
This is basically how Wi-Fi tracking works.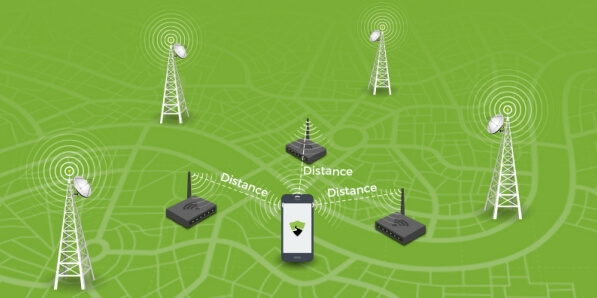 How to Track A Device Location Using Wi-Fi
So, you have already understood how Wi-Fi tracking works but there are 2 very popular and effective ways to track a cell phone via Wi-Fi network.
The most effective procedure is to use a third-party Wi-Fi location finder program to track the lost device. In the following part, you will also find some tracking apps recommendations.
Another is applied when the device is connected to a Wi-Fi network. The location of the connected device gets uploaded to the Wi-Fi location database.
So, now the user of that device can log in to find the service provided by the manufacturer and check the real-time location of the device. The iPhone Significant Locations or Find my Device service we are familiar with works just like this.
Way 1: Track Location with 3rd Party Apps
If you have decided to use a third-party program to track the location of your mobile phone then we highly recommend you use the app named KidsGuard Pro for Android.
This is an outstanding app with great tracking capabilities. If your device is connected to Wi-Fi then this app will analyze the Wi-Fi logger location and quickly locate your device. In addition to this, you can also use the advanced real-time GPS tracking capabilities for location tracking when Wi-Fi doesn't work. And you could get all the visited places including address and exact date&time. What' more, you could even set geofence for the phone, and it will sent you instant alert when entering, which is perferct for the partents who are afraid of their kids going to some dangerous places.
What you can expect from KidsGuard Pro for Android, let's check the key features of it.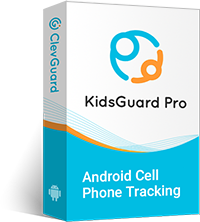 Key Features
Track the real-time location, view location history and set Geofence for the target phone.

Check all incoming and outgoing calls

Read all sent and received text messages

Monitor Facebook activities as well as Instagram, WhatsApp, Telegram, Snapchat, etc

Check app activities and know which app is frequently used.

Take photos via target phone's camera remotely

Remotely access the files on the target's phone, like contacts, notes, photos, keylogger, etc.
NOTE:
KidsGuard Pro also support iOS version, which has all the wondering features that allow you to track more than location.
Way 2: Track the Location in Settings (iPhone Only)
This particular tracking procedure only works on iPhones, as iPhones come with a feature where it keeps records of all the significant places you have visited. Then, these data will be further used to make location-based suggestions.
But you can be sure that this data does not get collected by Apple, it stays on your iPhone.
So, if you are using iPhone then this "Significant Location" tracking will be very helpful for you but it needs to be activated from the settings. It is an easier procedure;
Step 1: Open your iPhone and go to "Settings".
Step 2: Navigate to "Privacy" and tap on "Location Services".
Step 3: After that tap on "System Services" and then you will see "Significant Locations".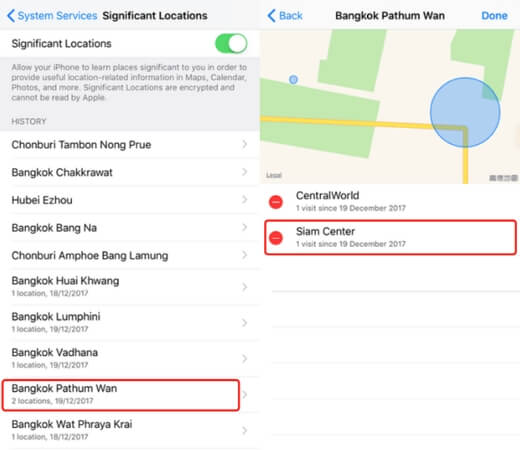 Now that you have found the option on your iPhone, you have to authenticate yourself in order to activate the feature, provide your passcode, even Touch ID or Face ID will do.
Now, you will be faced with a list of all the cities you have visited, there will also be sub-locations along with dates. The device has actually kept track of all your movements and now that you have activated the said feature you will be provided with suggested locations.
Using this procedure you can also track someone else's location but it is not very convenient as you have to provide that person's passcode in order to get access to such data.
Way 3: Track the Location with Find My Phone/Mobile
If you are trying to locate a mobile device then I may not need to worry that much about the lost device. These days all the mobile brands have come up with their own tracking feature that enables a user to track the lost device effortlessly.
So, if you are using an iPhone then this feature is called "Find My iPhone"; if you are using an Android device then it is called "Find My Device" finally if you are using a Samsung mobile then you may know it by "Find My Mobile".
These tracking procedures have similarities yet are completely different from each other. Before you start tracking these devices you should know that these features need to be activated beforehand in order to track the devices after they are lost. So, if the features on their respected devices are not activated then you won't be able to use them.
iPhone: Find My iPhone
If you have enabled this feature on your iPhone then you can track the lost device and also erase it remotely if you want. This feature can help you track any device connected to iCloud via the following steps;

Just remember that if the device is stolen then you will be able to track it but it will be best to go forward and seek the help of local law enforcement officers.
Android: Find My Device
If you happen to lose your Android phone then you can use the "Find My Device" provided by Google to track your lost phone.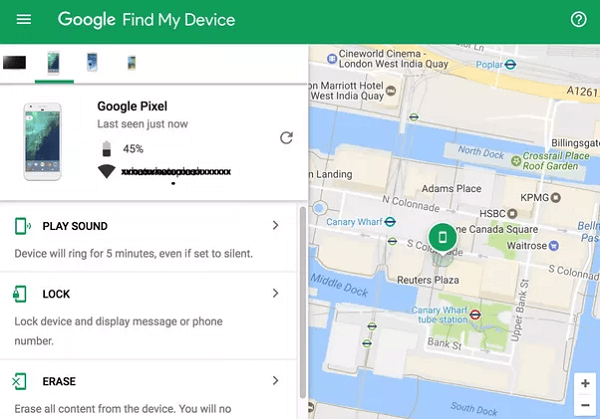 Unfortunately, if you are trying to locate your device via "Find My Device" but it does not seem to be working then possibly the lost device is not connected to a Wi-Fi; so, Android Wi-Fi location tracking is not possible for the moment.
Samsung: Find My Mobile
If you have lost your Samsung mobile then you don't have to access any available apps to track the mobile. Simply, visit findmymobile.samsung.com from a computer or another mobile, log into your account and choose the lost device.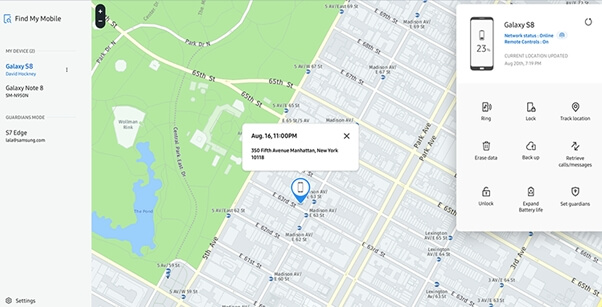 These are all self-explanatory features but the "Set Guardian" means that someone from your family or friend will log into "Find My Mobile" and track or take control of your device.
Conclusion
The article makes it very clear to you, how the location tracking of a device works via Wi-Fi but you also have two options to track your lost device. You can easily go with the location tracking services provided by the brand of mobile device you are using. It is not bad and these days companies are adding lots of features to these functions which are great.
But the real goal here is to find the lost device and we recommend using KidsGuard Pro to track your lost expensive mobile device. This tracking app is very effective even under rough conditions and is the best one out there. Go for it!