Are you worried about whom your child is contacting to? The concern of every parents is obvious but there are several methods that can help you to keep the track on call log. You can get more insight of the tracked phone using the specific app available which will make it easy for you to counsel them. In this write-up, we are showing you top 8 call history tracker of 2022. Make sure to go through all the detailed information given below and you will have the clear idea which call history tracker is best for you.
Top 8 Call History Trackers of 2022 Are Listed Below
1. KidsGuard Pro
KidsGuard Pro is the best call history tracker software which gives total control to the parents so it is known as top parental control monitoring app. This tool lets you track all the incoming call, outgoing call, miss call and shows all the details related to the call. You can easily have control over your kids phone and monitor their activity so that you can guide them accordingly. It has got a user-friendly interface which makes it easy to use and the most amazing thing about this software is that they are concern about the data privacy and all the data is encrypted. So you don't need to worry about your valuable data and information.
Some of the features of KidsGuard Pro are:
Easily track call history and shows you all the details clearly.

Let you monitor all the received and sent SMS.

It give you the live location of the tracked phone including the location history.

Monitor other data such as notes, photos, videos, browser history etc.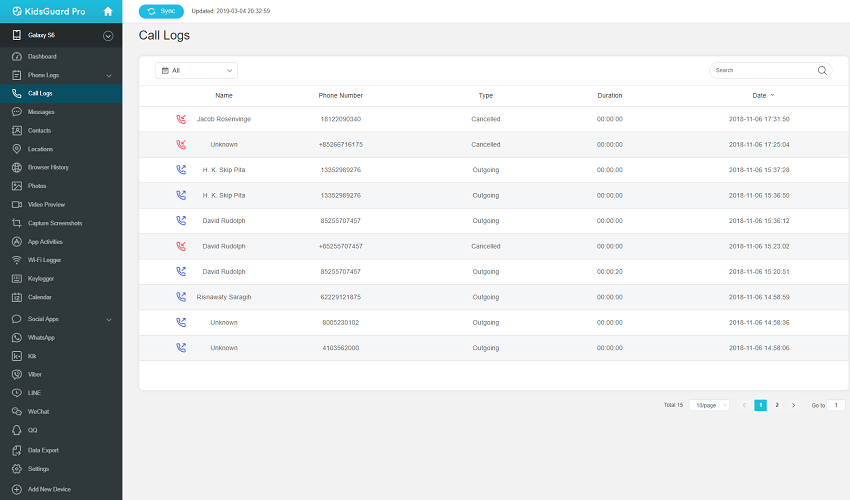 2. TrackMyFone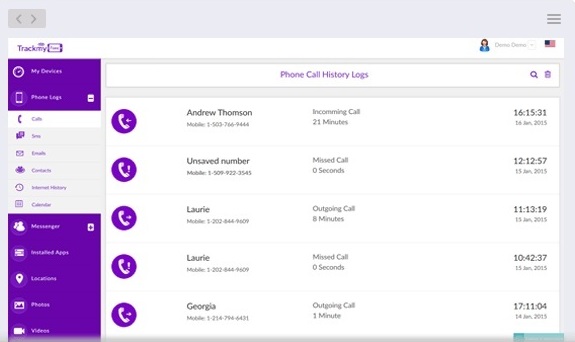 TrackMyFone is another call log tracker app that does a wonderful job in tracking and showing all the call history of the targeted phone. You can secure your kids remotely & securely from anywhere and anytime. This app can record call, track SMS, track social media and many more. TrackMyFone will show you detail information about the call log whether it be name, mobile no, duration or date & time. Even you will be able to see the types of call – Incoming, Outgoing or Missed called.
3. iKeyMonitor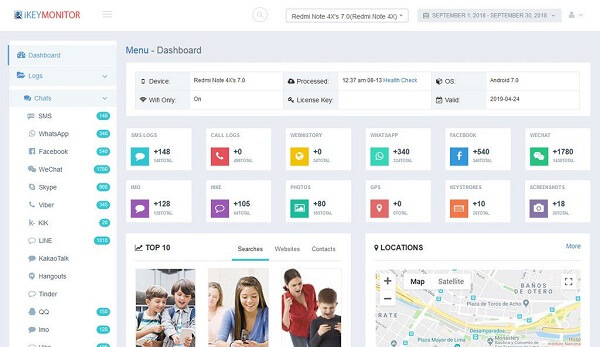 iKeyMonitor is a call log history app that allows you to have full access on the target phone. It is also a monitoring app for parental control. This app can help you to track SMS, messages received & sent on the phone, record phone calls remotely, view all contacts & call history, capture screenshot of the phone, view all browsing history & downloads and many more. It also records keystrokes typed to monitor the app and is discreet & tamper proof to prevent unapproved uninstallation. iKeyMonitor supports wide range of language.
4. Mobile Tracker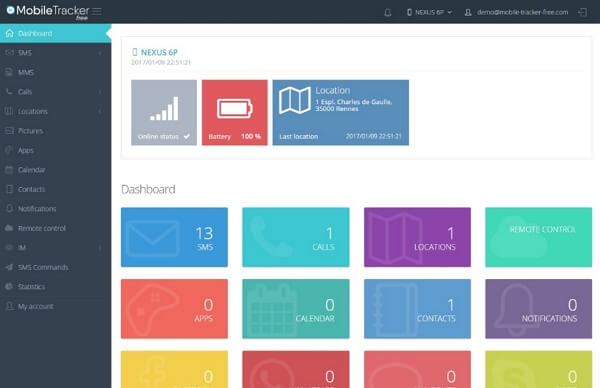 Mobile Tracker is one of the popular call record history software that offers you more features other than just recording call. This software is user-friendly and installation is pretty much easy. It can track all the incoming and outgoing phone calls, call duration, date and time of call, delete calls, listen the call by playing it, download the call and many more. Mobile Tracker also helps to monitor the activities of social networking sites, location tracking, view photos & videos, internet history etc. It is also compatible with Android 9 Pie.
5. Highster Mobile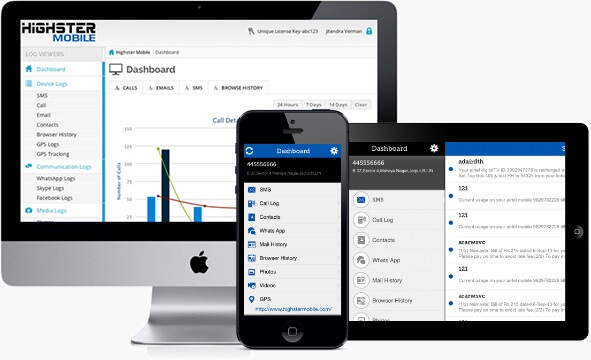 Highster Mobile is another call log monitoring app that is famous among most of the users. This app is compatible with all the Android version of all major brands and can be accessible from app as well as web browser anywhere & anytime. You will be able to see name, phone number, duration, date and call type when you go to call log tab in the dashboard of Highster Mobile. Apart from this, you will also have the power to monitor social media, view videos & photos, browsing history, track the target's location and many more.
6. Hoverwatch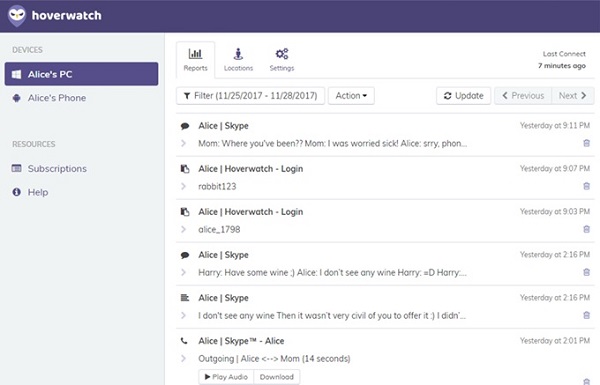 Hoverwatch is a call tracker app that has really simple interface which makes it easy to operate the app without an issue. This app let you view total history of calls from target device whether it be incoming & outgoing call or the call duration. It also includes phone numbers, contact names, time, call type and duration. Moreover you will also have the power to track camera, detect SIM card change and many more. This app gives the simple and easy way to monitor kids activity in an effective way.
7. TheTruthSpy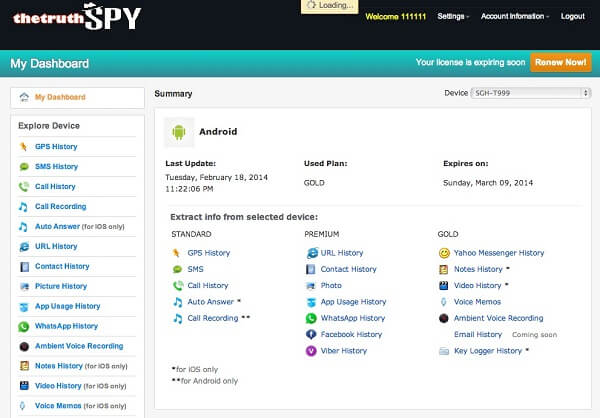 TheTruthSpy is a call history tracker app that gives you the power to take control over your kids Android devices. This app can easily help you to view the incoming and outgoing call with some other details like call type, name/phone number, date and duration of the call. You can even get the live call recording as well as ambient voice recording. Some other features includes: GPS tracking location, manage calls, monitor internet activities, record apps usage, keylogger, record SMS message, view multimedia files/notes & calendar and many more.
8. Appmia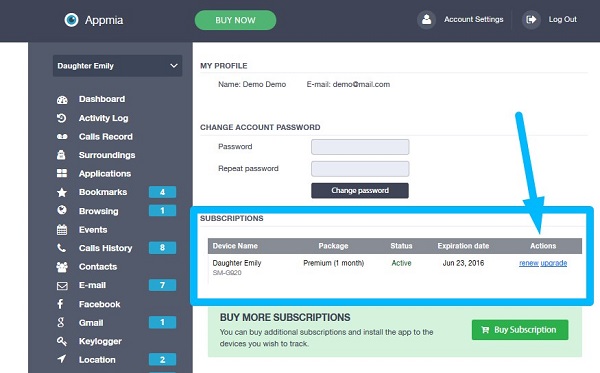 appmia is also one of the software that is use to view call history. It has pretty much every features that other software provides. The interface is decent and it works perfectly. You can monitor call history easily with the detail information shown on the dashboard like call type, name/phone number, date and duration. Apart from this features, it also provides other features such as location tracking, view SMS remotely, track internet browsing history, view all captured photos and many more.
Here, we have showed you top 8 call history tracker of 2021. Hopefully, you should have been clear about which software is best among the mentioned one as we have listed the software accordingly. It is recommended to use KidsGuard Pro to have total control over the kid's Android device and the best part is that all the data will be encrypted. So, you need not worry about anything. Just try it once.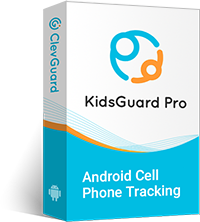 Features
Check all incoming and outgoing calls & SMS

Track the real time location and view location history

Monitor app activities and know which app is frequently used.

Remotely access the files on kid's phone, like contacts, notes, photos, keylogger, etc.