"Is Android spy app remote installation really possible?"
This is the most frequent asked question on Google. Although technology has progressed so much, Android spy app remote installation is virtually impossible so far.
You will find many websites claim that they can remotely install spy app without touching the device at all. Based on our tests and user feedbacks, they are scams and you may be cheated.
Then if you want to spy on someone's Android remotely, what is the credible solution? Let's go in depth in the following part.
Reasons to Install Spy Software on Android Remotely
There might be several reasons why you want to install spy apps on your target's phone. We know, most of the time, the spy app is used for harmful and illegal activities. But in reality, they are not supposed to do that. They are intended for safety purposes and to protect your loved ones. Below we've mentioned the five most common reasons why you might need to install spyware software on someone's else phone:
1. Monitor Your Kid's Phone
The most common reason why the majority of people use spy app is to monitor their kid's smartphones. It is because smartphones are an essential gadget for your kids, especially if they go to school. But, a smartphone is a hub of all destructive activities, especially if your kids are under 18. That's why you need to keep an eye on your kid's smartphones to protect them from harmful actions. Therefore, many people use spyware to keep an eye on their kid's smartphone activities.
2. Monitor Employee Activities
If you're offering a smartphone to your employees, then you have a right to check what kind of activities they're performing on your company's smartphone, for example, you can track employee's location. It is because if any wrong or illegal act is made from the company's phone, then according to the law, your company will be responsible for it and not that employee. That's why many companies use spyware to keep an eye on the activities made from their smartphones by employees.
3. Keep Online Safety
Nowadays, technology brings so many conveniences to our daily life. However, we have to admit technology is a double-edged sword. There are several cyber threats to be aware of, and it is critical to safeguard against hacking and internet scams. Young children might be harmed by adult content and cyberbullying, thus it is critical to protect them from cyber hazards. These risks can be guarded against using spy apps.
4. Remote Smarpthone Tracking
Remote smartphone tracking means tracking your smartphone remotely from any device. Many people purchase spy apps and use them as a GPS tracker. So, in case your phone gets stolen and lost, you can still access your device remotely. Such as locking your phone, erasing the data, or tracking your phone and many GEO features are possible through spy apps.
5. Clear Doubts
Many couples use spy app services on their spouse's smartphone to monitor what they do on their smartphone, for example, reading girlfriend's WhatsApp message without her knowing, checking boyfirend's text message and so on. Especially if you have any doubts regarding your spouse, using spy app and clearing those doubts is way better than breaking up with your partner due to those doubts.
Why Is Android Spy App Remote Installation Impossible?
You must be confused that with the advancement in technology, why isn't there available spy app for Android without target phone providing remote installation? It is because of the following limitations:
Privacy Concern
In most parts of the world, it is illegal to spying on someone without their permission. So, it may violate the pricacy law to remotely install a spy app on someone's phone. But it doesn't mean all the mobile spying apps are scams. The truth is a legit spying app will require you to access the target device at least once.
Device Safety
Spying on a mobile needs to allow various permissions. It is a security measure to accept permissions with the will of phone user during installation. So, Android spy app remote installation is impossible, because no one will perform these acts automatically.
We have learned that it is impossible to remotely install a spy app without accessing the Android phone, however, spying on someone's Android phone is another matter. Then, we will tell you the most credible spy app among the market - KidsGuard Pro, which allows you remotely keep track of each activity performed on the target device.
What is the Most Credible Spy App Without Target Phone? - KidsGuard Pro for Android.
KidsGuard Pro for Android has made a killing on the market since its launch. It is trusted by millions of users in 200+ countries. Therefore, you will never regret it once you choose it as your remote spying solution.
If you get a chance to access the target phone, you can install this program on it and after that, the app vanishes from home screen and works in stealthy mode, so you can remotely track the device online without accessing it any more. Besides, the installation is ridiculously simple and can be done within 5 minutes, which is friendly for novices without any tech knowledge. The best part is that no root is required to monitor an Android.
What can you access by KidsGuard Pro for Android?
Monitor calls: This app allows you monitor all incoming and outgoing calls of target phone, along with contact name, date, and duration etc. It can record conversation automatically if you want to hear call details.

View SMS and instant message: It it also possible to remotely see sent and received, even deleted SMS and instant messages on popular social media like Facebook, WhatsApp, Line, Snapchat, Wechat and more.

Spy on Internet activity: The usage of installed applications on target phone and browsing history with complete URL even in incognito mode give you every detail of the target phone's activities.

Track location: You are able to check real-time whereabouts of target phone. This report contains location history, map view, address, date and time etc.

Remote control: You can take a screenshot of target phone to avoid any misuse or inappropriate content. Not only that, you can shoot a live photo with built-in camera to check the ambient surrounding of phone user.
There are much more powerful spying features that KidsGuard Pro offers, we can't even list them all. Why don't you click the free demo to know more details? You would be thanking me after your try.
How to spy on an Android remotely with KidsGuard Pro?
KidsGuard Pro is a good example of how efficient and secure a remote spy app should be. The app also provides a simple operating procedure which can be implemented very easily. How to install spyware on Android? let's take a look at the user-guide of this incredible spyware:
Step 1. You need to register an account with KidsGuard Pro, using your email ID and buy a license.
Step 2. After the registration, access the target device. Download KidsGuard Pro from www.clevguard.net and follow the on-screen instructions to complete the configuration.

NOTE:
If you are concerned about the user finding out about the app, you can choose to delete the APK file from the download history.
Step 3. After you are done with the installation, leave the target device as it was. Then, sign in to your KidsGuard Pro account and sync your device to the web-portal. After the first sync, you will be able to view the device activity from the Dashboard.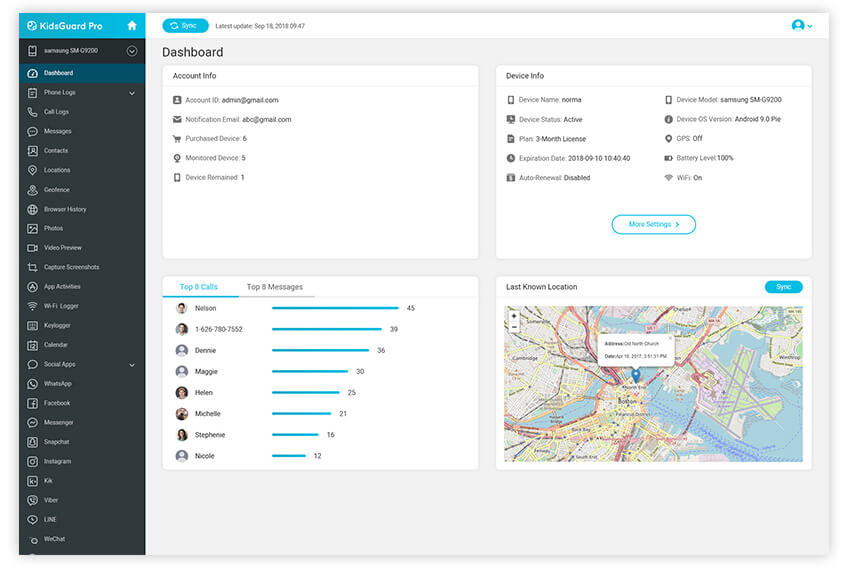 This is the easiest and most effective way to spy on an Android mobile. With KidsGuard Pro, you can basically view everything on the target deice without him knowing.
Beware of Common Scams of Android Spy App Remote Installation
As we discussed earlier, it is impossible to remotely install a spy app without having Android phone at all and the only effective way to spy on someone's Android is by KidsGuard Pro. So any service offering cell phone spy software remote installation can make you fool or place a virus or malware that will, in turn, steal your private information. You should raise red flags! For your convenience, there are a few common scams that you should be aware of; let's have a look:
1. Remotely Install Spy App with Bluetooth Tethering
No, it is impossible! Now, several companies advertise a different way to install free spy app for Android undetectable. What they basically say is remote installation is possible via the Bluetooth technology. It would be scary, if you can do it, then simply it can also be done to you without your knowledge. In fact, the process of installing a spy application on someone's device via Bluetooth is impractical. There are certain limitations you cannot come across.
Firstly, such technology does not exist.

Secondly, if it was made possible; such an act would be unnecessary.
This fraud needs both devices should enable Bluetooth wireless transferring to establish connection. Secondly, to make sure the target device can successfully accept the spy app, both devices must be within a certain range of around 20-30 feet.
So, we are clear that what they claim is just a file transfer, if you want to complete the installation, you have to access the target phone in the end. Also you should be aware that what they are sending may contain malware to steal your personal information. In a word, this method is ridiculous.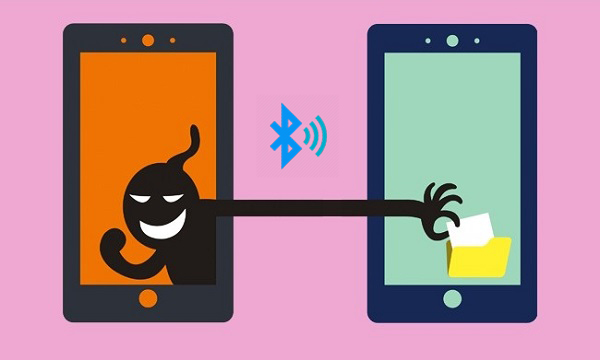 2. Remote Install Spy App via Email or Message
Can someone install spyware via text message or email? Well, it is possible but you have to take advantage of the security vulnerability of the system. But it is not as easy as you suspect. Reasons are discussed below.
An Android application must be installed via an APK file. Moreover, the file can't be installed without the permission of the user. On top of that, email or messages does not allow the users to send executable files to anyone. So, it will be impossible for you to upload it.

However, if the said APK file is embedded inside a link and target user has accidentally clicked on it, there is a possibility that the spy app will be installed secretly. As we all know, most of the users are very careful about such stuff these days. So, the chances of them clicking on an unknown link are very low.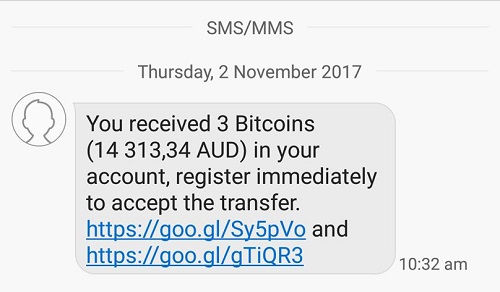 3. Remotely Install Spy App by Calling the Target Device
This is totally absurd. No way is that a possibility! If some websites are claiming that they are able to spy on someone's phone logs by using only their phone number and nothing else, that is completely a wrong claim.
Basically what happens is that they trap the users with these out of the world claims. Users who don't know better fall in the trap and purchase the app. Unfortunately, when they finally figure out that it was actually a scam, they have already lost a few dollars.
So, before you purchase remote install spyware from a website, check the website thoroughly. Try to contact their supporting team to figure out the working process.
4. Remotely Install Spy App via Hacking
Installing a spy app via remote hacking is one of the most common promises made on websites. You'll come across various self-proclaimed hackers who claim to be able to extract all of the data from your target phone. Most of them also include paying a lump fee as a deposit. Avoid these folks since they are almost all con artists out to defraud you. What's more, even if you meet a genuine hacker, providing a stranger access to another person's personal information can be dangerous, as you have no idea if the personal information would be leaked.
FAQ About Android Spy App Remote Installation
Q1. Do I need to root the target's smarpthone?
A.So, it depends on the spyware service. If they violate the TOS of Android or iOS, you might need to root your smartphone to access those features. Otherwise, usually, you don't need to root the target's smartphone in most cases.
Q2. How do spyware services work?
All spyware services use a tracking app that needs to be installed on the target's smartphone. That app works as an agent, collects all the data from the target's phone, and sends it back to the monitoring dashboard.
Q3. Are spyware services detectable?
No user can identify if a spyware service is running in their smartphone's background in casual usage. However, if they have a cutting-edged anti-virus or anti-spyware app such as ClevGuard, they might find your tracking application.
Summary
Now you have known everything about Android spy app remote installation. If there are services that promote such absurd capabilities to remotely install their spywares without touching target device at all, please take a second before you make a decision. Because it is impossible to reach their claims and users may be very gullible and being vulnerable to believe the scams. But if you are really looking to how to spy on someones phone without touching it, then you should choose a legit and reliable spy app - KidsGuard Pro for Android. You only need to access the target device once for 5 minutes to complete the installation, after that, you will have remote access to that device. Highly recommended!