Are you seeking an apporatiate way to track your employees' location? You may have located the field, and mobile employees' location using the GPS services present in the vehicles they drive. But today, more than that, it's possible to track your employees' location using certain GPS apps present in their smartphones. So if you're an employer looking forward to take advantage of the best location tracking app, this article could help you out!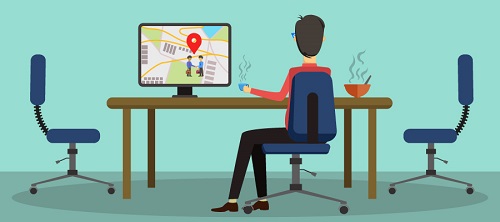 Why Do Companies Track Employees
Employers use employee location tracking apps to attain certain benefits for their businesses, such as:
Keeping an eye on the overtime and compliance of labour laws

Having an increased efficiency through the streamlined travel of delivery or some other mobile employees

Making sure of the compliance of safety regulations by assuring that employees are not violating any traffic laws

Making sure that time records are all accurate, all company policies are followed, and all employees interact in safe behaviour

Along with this if any of the employees is under suspicion of doing something wrong, the employer can use the service of GPS tracking as a part of having an internal investigation of the serving employees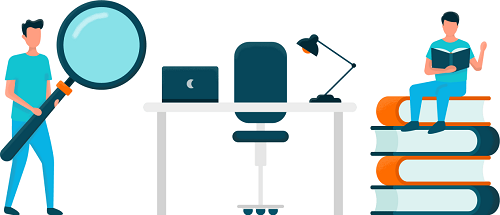 Can Employers Track Employees' Location
Before employers start using GPS serving in their business to keep an eye on employees' location, they must consider the related legal ramifications and employee privacy issues. Employers must implement the best practices for complying according to the law and ensuring that the employee's trust is not being breached.
Many employers see that time tracking is a critical tool to know how productive the employees are while working remotely. But to track their location, employers should abide by all the laws of related forms to benefit their business. The employer should check-in if there are laws by the state to track location through a GPS. An employer won't violate the laws regarding location if he is tracking a vehicle owned by the business and is provided to employees to serve better. But an employer cannot install the tracking system in vehicles owned by employees.
But when it comes to tracking apps in smartphones, there isn't much clarity in the law about this topic. A business owner wishes to get the GPS tracking system to maximize the company's business or to ensure compliance with the traffic or safety laws, and the employer must first consider the best practices of doing so.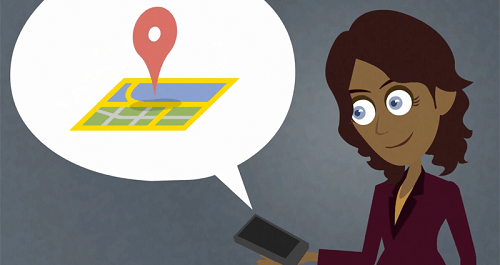 What Is the Best Employee Location Tracking App
KidsGuard Pro for Android is the best employee location tracking app available to help employers monitor their employee's location and other information. Your business and company can have greater access to saving time and money by using efficient and accurate technology.
It is an ultimate phone monitoring app that helps you keep an eye on someone's whereabouts. It helps you monitor above 30 apps that also include WhatsApp, Snapchat, SMS, calls, and more. Though this app gives you full access to the cellphones it is installed in, it is undetectable and running in the stealth mode. It gets initiated in only 3-5 minutes. Through KidsGaurd Pro, you can track all of the activity done from the phone it is installed in and allows you to monitor all the social media apps you want to access. You may do anything while monitoring, i.e. reading chat history and seeing the app's interface to keep an eye on the phone's multimedia. You can do all of this and more without having to need to root.
It collects data on the target devices and uploads all of it to the online accounts you have access to in real-time. You log in to the online control panel, and you find all the data stored neatly. This online panel can be accessed by any browser, phone, or tablet. The ease of access you get to this employee location tracking app helps businesses be super fast and productive.
Location Tracking Services of KidsGaurd Pro
Through KidsGaurd Pro, you can effectively keep an eye on the employee's location and know their whereabouts. The inbuilt GPS tracking or WiFi location tracking technology will allow you to find out the real-time locations. You may also set up a geofence and get all the alerts whenever your employee gets out of the virtual boundary zone. The location tracking services provided by KidsGaurd Pro for employee location tracking are as under: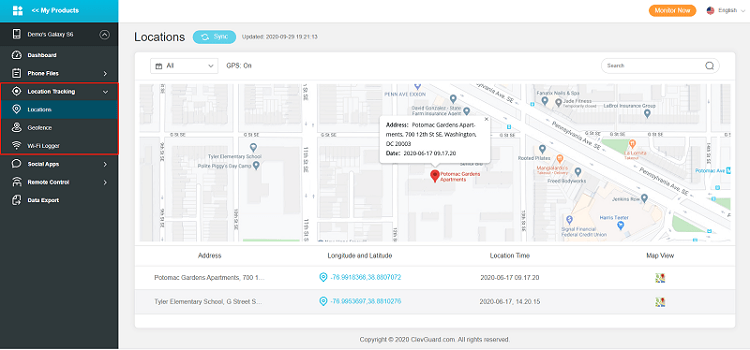 View location history. You get two effective methods of location tracking in KidsGaurd Pro, i.e. through WiFi and GPS.

Track GPS location. It allows you to see an accurate location of the target device through GPS.

WiFi location tracking. You won't have to connect with WiFi as well to get its uses.

Set up the geofence. You can also set up a proper geofence that will be the virtual boundary for the target device to locate your boyfriends' location.
You can check the free demo for a clearer look for what this location tracking feature is. I bet you will be shocked by this amazing tracker app!
Other 4 Employee Location Tracking Apps
TSheets
TSheets is a remarkable time tracking app that millions of businesses use to keep an eye on their employees. You can access the location and time tracking through this app. It is more famously known as the time tracking system as its main function is to track the time.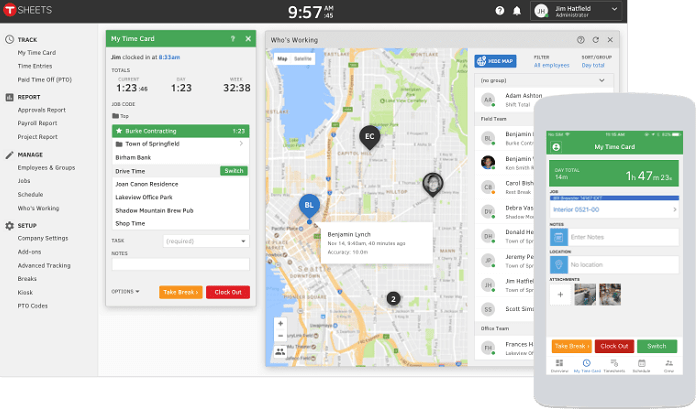 Install in the mobile app for tracking, submitting, and approving employee time from anywhere

Schedule job shifts of employees through an easy edit, publish and share schedule feature

Allows easy integrations with other software

Keep the teams in the know with fast project management technology

Generate valuable reports that are real-time and interactive
Gleeo
Gleeo is also a time tracking app optimized to perform time tracking through a very minimal effort required. This app includes very simple operations of start and stops buttons.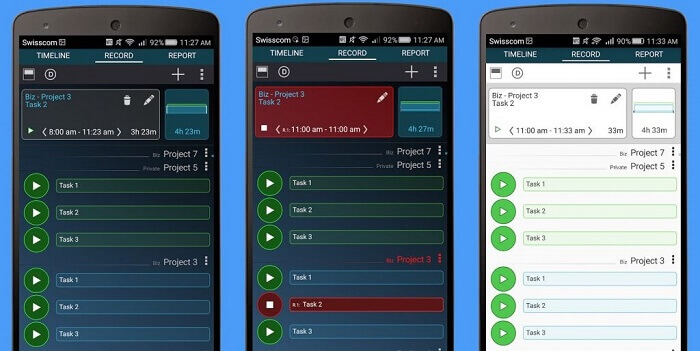 One-touch tracking system

Clear data structures

Export data easily

Timeline of certain days and add new entries

On the fly reports
Synchronization

Team function

Location capturing

Web application

Privacy & Security
TrackView
TrackView is a cross-platform app that builds a connection with all of your smart devices to a mobile security system that allows you to keep an eye on the target device and monitor all its actions.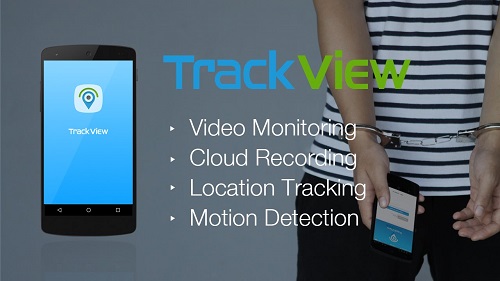 Video and audio monitoring

Location tracking

Sound and motion detection
Instant alert

Route recording

Cloud recording
Timeero
Timeero is a GPS time and mileage tracking software for teams and businesses of all sizes. You can track your team's working hours through this app without even losing your time and efficiency. It does all your work by itself. It saves your time by assisting you in spending a lot less time while you chase timecards.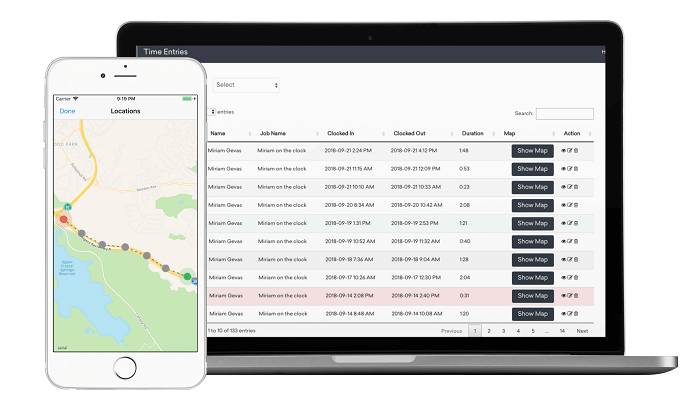 Employee and job scheduling

Geofencing

GPS and Mileage tracking

Timesheet management
Mobile apps

Reports and job costing

Time off requests

DCAA and DOL compliance
Conclusion
Through the advent of technology, employers now have greater access to their employee's whereabouts. Through employee location tracking apps like KidsGaurd Pro, employers can get real-time access to their employees' location through a GPS system. Through these features provided by these tracking apps, you will end up saving time and costs of your business that would be spent more productively.
As KidsGaurd Pro is helping businesses save time and money, you can start using it right away as well as it just loads in 3-5 minutes and starts giving you access to real-time data with ease. Give your company a whole new medium of efficiency through employee location tracking apps to boost productivity and efficiency.

KidsGuard Pro for Android
The Ultimate Android Monitoring App for You.
Sign up free