Before We Start: How to hack people's Twitter?
Almost every other person has their own Twitter account where they post and share their opinions. It is quite different from other conventional platforms, but you also have the option to send a direct message to someone.
It also acts as a medium to communicate with someone online. So if you are suspicious of someone, you would want access to his or her Twitter account. But before you do that, you need to learn how to hack a Twitter account. The details are available in the article below.
1. The Safest Way to Hack Someone's Twitter Account without Password
Hacking a Twitter account is not that easy, but it can be done relatively easily with the right methods. So, let's begin with the safest and most successful method to hack a Twitter account. After that, we will also give an introduction to some other methods that are a little more complicated.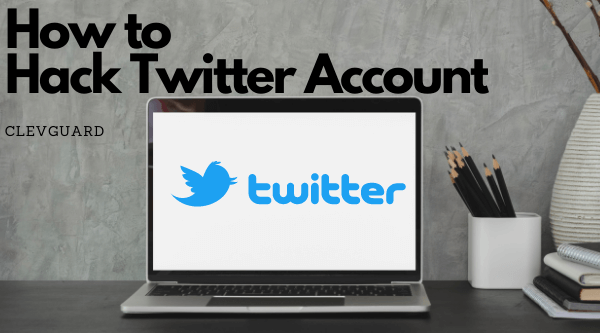 We tested that it's super hard to hack the Twitter app on cell phones, but we can achieve the aim successfully by hacking the WhatsApp web. This method involves using a tool of professional caliber. Only a handful of tools are capable of hacking into someone's Twitter account, and we found MoniVisor for Windows to be the best and the most reliable option available.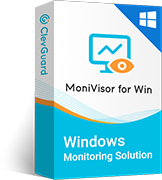 Its operation and installation are very simple.

It can monitor most social media platforms, including Twitter, Facebook, Messenger, WhatsApp and Instagram

You will be able to monitor all the posts and personal chats as well. Including the locations, contacts, images, videos, emojis, call history, etc.

It will keep track of all the login activities with the time stamp

There is no need to get someone's Twitter account and password.

The target user will not get any notification and be logged out.

24*7 tracking without being interrupted and capturing the data in real-time.
We can judge from the merits listed above, MoniVisor is a powerful tool on how to hack a Twitter account. What is MoniVisor on earth? It is a comprehensive computer monitoring software with over 25 features, like email tracking, keystrokes recording or remote desktop screen monitoring. It's Twitter hacking feature realized through grabbing all the contents on Twitter web.
Now let's check out its operational procedure. It will take 5 minutes to install and operate.
How to Hack Someone's Twitter Account with MoniVisor for Windows
Step#1: Click on the button option below to choose a suitable plan to get your account.
Step#2: After completing the purchase, you will be redirected to the 'My Products' Page. Just click on the 'Setup Guide' and follow the detailed instructions.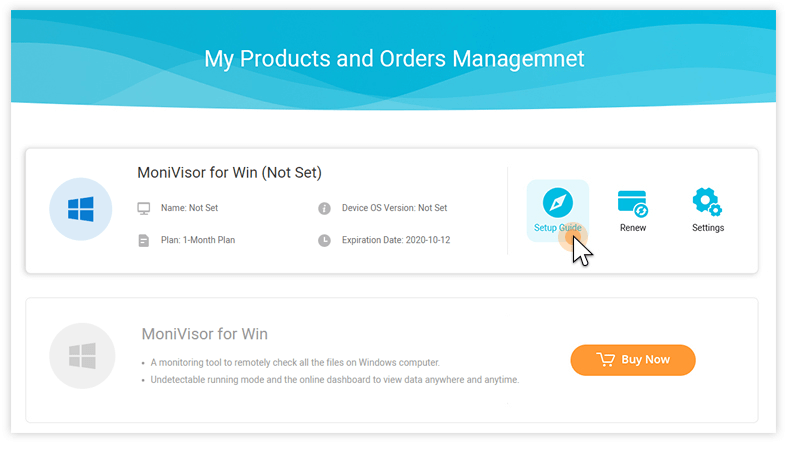 Step#3: Now you have to download and install MoniVisor for Windows on the target computer. Then use the licensed account info to activate the software.

Step#4: After completing the configuration, the program will start running automatically. Now, you have to visit the ClevGuard website and login into your account. Click Twitter from the Web Chats tab, and then you can spy on someone's Twitter.
Note: You are suggested to delete the browsing histories and app download history on the target computer to increase the risk of being detected.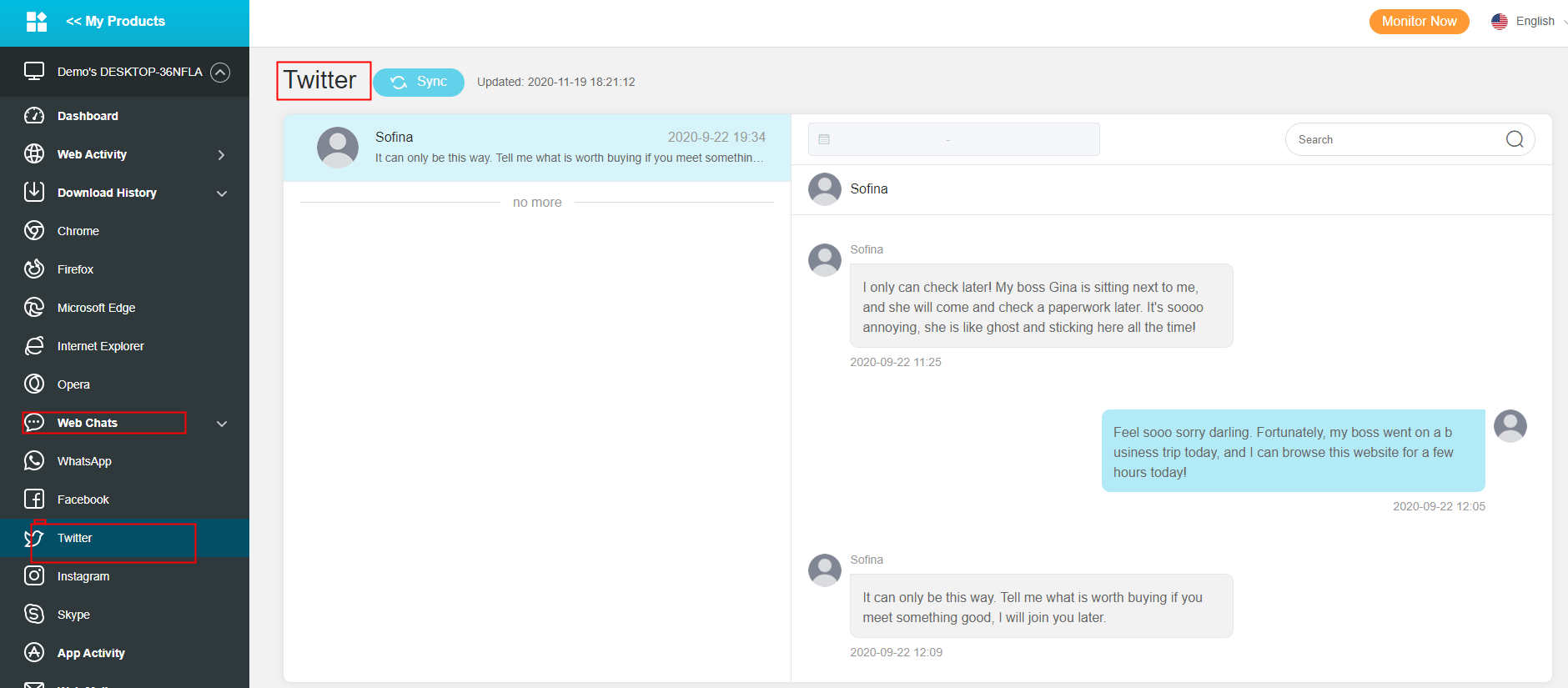 2. Access the Saved Passwords List to Hack Twitter
This second method involves accessing a saved password list. A list like this is very unusual, but for some people, it is necessary to keep such a ledger.
But here, we are not talking about a list of passwords saved in a Notepad. The web browser we use stores our credentials automatically, all you have to do is to access the device and try is log in to the Twitter account.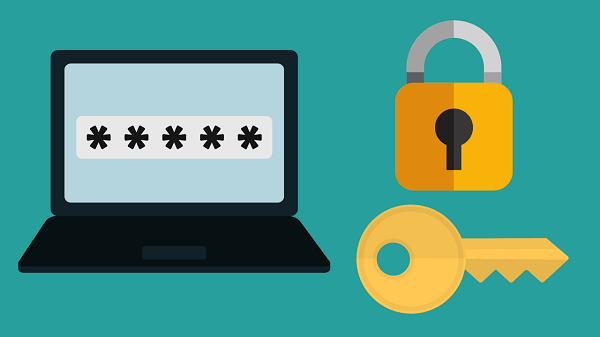 Note:
This way can help you to get the Twitter account and then you can hack into the account successfully to some extent. But if the target user changes the password periodically, then you need to access the computer every time and check the updated password. It's too annoying.
3. Hack the Email which Linked to the Twitter Account
This is not an easy way to hack a Twitter account. But if you can hack the Email account linked to the said Twitter account, you will be able to change the password and probably get access to the account.
This way works through hacking the email and resetting the Twitter password and then using the new password to login into Twitter. I should say it's very difficult and it has limitations in this way. Such as the target user must know someone's hacked into their account because the password has been changed.
4. Using Malware and Viruses in Twitter Hacking
You can also use a virus attack to hack someone's Twitter account. The user will click on a specific website link, and as soon as the person makes the click, spying software will be installed into their system automatically without their knowledge.
Now, you will be able to use this installed software to collect the user's password when they type it for accessing their Twitter account.
NOTE:
This will need you to be equipped with strong technical knowledge, not everyone can do this. Why not look for an easy way by using a professional Twitter hacking app? Just let professional people do professional things.
5. Hacking Twitter by Guessing the Password
The last method you are left with, guessing the password. But you need to remember this isn't a guaranteed method. Guessing passwords is an art; you can make a few attempts, but it is Billion to pone chance.
This method works better if you know the target personally. If you know all the associated dates, relationships, and pet names. But as we have said, it is an art. Still, we have provided a list of instructions to keep you on track.
Start with common passwords. You will be able to find a list of commonly used passwords on the internet. This list changes every year; locate the latest one. You can try each one on the list if you feel like it. But there are a few very common options like iloveyou, password, 1234567,123123, etc. You can just skip them.

If you have a hunch that the password could be a number in the password. Use 1 or 2 at the end of the beginning.

If you have a hunch that a capital letter presents in the password, it must be at the beginning, and it will most probably be a vowel.

You also need to check the password requirement. Like the password requires to be 6 characters long, it must have a number and more. It will help you to guess.

If there is a hint option, you can use it.

You can even try out password combinations related to the target's birthdate, city, nickname, personal interests, etc.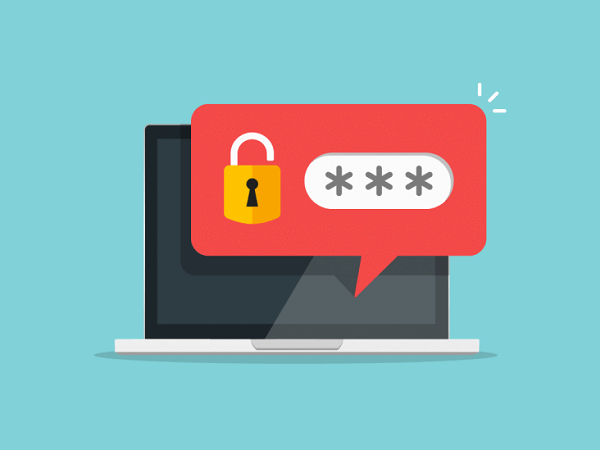 6. Comparison Part: Choose the Best Solution
Honestly, there are several methods available, and we also have discussed multiple ways to hack a Twitter account. Some of them are easy to execute, but for most of them, a security risk is always there.
There are some methods that are not just worth exploring. But there are some methods that just give us hope in a situation like this. Check out the table below; it will expand your understanding.
| | MoniVisor for Win | Access The Saved Password List | Hack the Linked Email Account | Virus & Malware | Guess Password |
| --- | --- | --- | --- | --- | --- |
| Difficulty | Easy | Easy | Hard | Hard | Easy |
| Success Rate | 99% | 70% | 40% | 35% | 20% |
| Suitable Users | Regular Users without any technical knowledge | Users who can access the device anytime | Users who have the high technical capability | Usres who have high technical capability | Close relatives and know many password clues |
| What You Will Get | Access to Twitter's everything and all the files from the computer, like Gmail hacking or keyboard recording. | If successful, access to the Twitter account | If successful, access to the Twitter account | If successful, access to the Twitter account | If successful, access to the Twitter account |
Summary
Well, all that being said, hacking a Twitter account without the passwords is not an easy task. But if you are determined to do it, look for the method that will guarantee your success. In this case, it is MoniVisor. It can be regarded as the best computer spy software. Don't be hesitate to try it and start hacking Twitter now. There are other methods available for sure, but MoniVisor comes with the least security risk and a much greater success rate.