Getting remote access to a computer certainly has several benefits, if done right. In some cases, you can monitor computer activities to ensure your in-house employees are not slacking off on private matters, making them more productive. It can also let you keep an eye on your PC screen so that your children won't browse any inappropriate content.
Wondering how to monitor another computer without them knowing? Well, in this article, we will introduce a PC screen watcher to track what someone is doing on the computer.
1. Can I Monitor Someone's Computer Activity Without Their Knowledge?
This question has been asked many times, and the answer is "yes". You may have heard about computer hackers who break the security of someone's computer and steal credit or debit card information. Their activities mostly involve coding, cracking, and networking.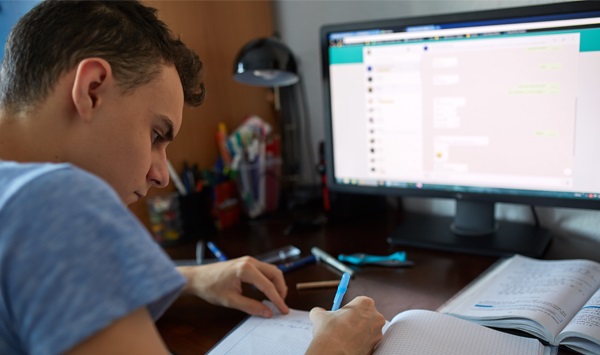 However, we don't recommend hiring a hacker since it is illegal. Monitoring another computer remotely is just an art, and there are plenty of third-party PC screen watchers that allow you to protect someone from online dangers.
If you want to remotely monitor your children's computer without them knowing, for instance, MoniVisor for Windows is the best remote desktop monitoring software for you. It offers a wide range of real-time tracking functionalities. Besides, you can set it up on someone's computer easily and without any hassle.
2. How to Track Another Computer Secretly
As mentioned before, MoniVisor for Windows is very simple to operate. You don't have to be an IT pro to set up and start monitoring computer activity with ease.
Just install the software on the target PC, and it will remain hidden, meaning you can monitor someone's computer activity without his/her knowing..
After the installation process, you can access its online dashboard with any browser on any device, which is able to spy on internet browsing, IM chats, emails, keyloggers, file activities, and much more.
How to track someone's doing in MoniVisor
Step 1. Click Monitor Now below to create a MoniVisor account with a valid email. Then you need to choose a plan to activate the software.
Step 2. Physically access the target computer you want to monitor and visit http://www.installfree.net to download the software.

Step 3. After the successful installation, you need a Chrome extension to monitor e-mail and web chats. Just follow the on-screen prompts to finish the setup process.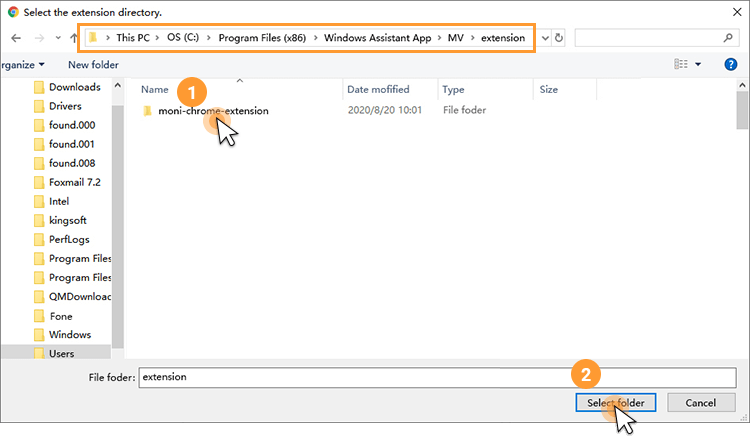 Step 4. Log in to your account on its website and have access to the dashboard, where you can check all the computer usage.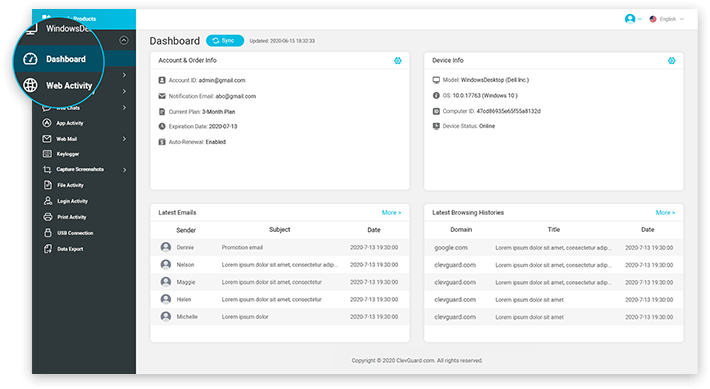 That's it. Now you have learned how to monitor another computer activity readily with the help of MoniVisor for Windows. What's more, this activity tracker is compatible with all PC devices on Windows 7/8/10. So you don't need to worry about compatibility.
3. What You Can Monitor on Someone's Computer Remotely
MoniVisor for Windows is a full-featured remote PC monitoring software. You can see what someone is doing on their computer, like below:
Keep Track of Web Activity:
You can easily track Internet browsing history from Chrome, Firefox, Edge, IE or Opera, including deleted browsing history.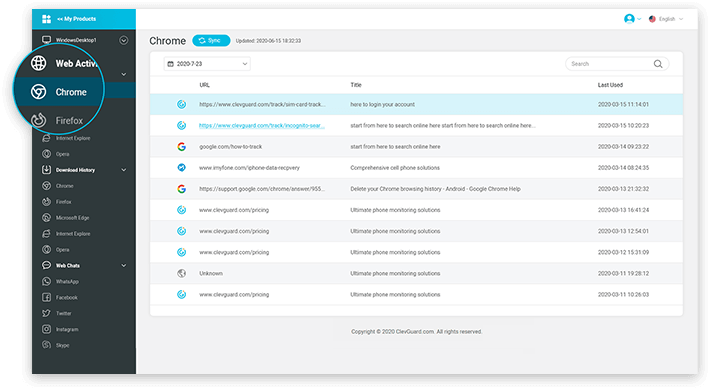 View Web Chats from Popular Platforms:
You can see the contents of the most popular IM chats - Facebook, WhatsApp, Twitter, Instagram, Skype, etc., including outgoing, incoming, and deleted messages, photos, videos, emoji, etc.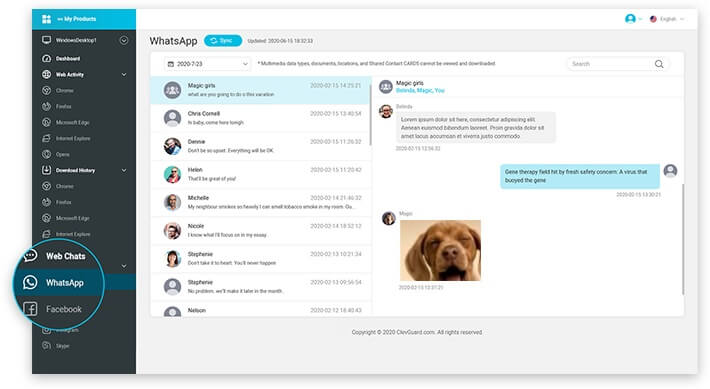 Read Sent and Received Emails:
You can instantly read emails without password from Gmail, Outlook, Yahoo, as well as the timestamp and contact details of the sender.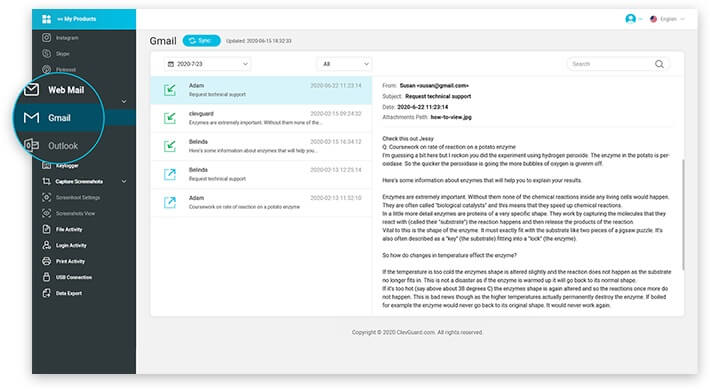 Additionally, you will be able to capture computer screenshots at any time, record user keyboard types on the computer, spy on file activities, etc. Along with these, you could also check the file activity to see if it's renamed or deleted. You could also know when someone prints documents on the target computer. These features are very important to protect your computer against potential attempts to steal company assets and inappropriate usage behavior.
If you want a quick glimpse of these, you can check out its free live demo here.
Final Words
After reading this post, I think you have already figured out how to monitor someone's computer without them knowing? Thereafter, parents can get their hands on kids computer usage and activities with the help of MoniVisor. The software for spying on computers works perfectly and secretly, as a cyber-security expert. It is compatible with Windows and packs 25+ great sets of features and advantages. If you have any more questions, just leave your comments below.