We all Internet users are well aware of Yahoo, especially for its webmail service and reliable search engine. The brand is serving its customers for decades. It is still the first preference for email communications with hundreds of millions of its user base active every month. In this post, you will also come to know about the best methods on how to hack into yahoo email without password.
Today, Yahoo is listed as one of the top secure email service providers in the whole world. So it is not easy for one to hack any Yahoo mail account but with the use of the right tools and apps, it can be made simple.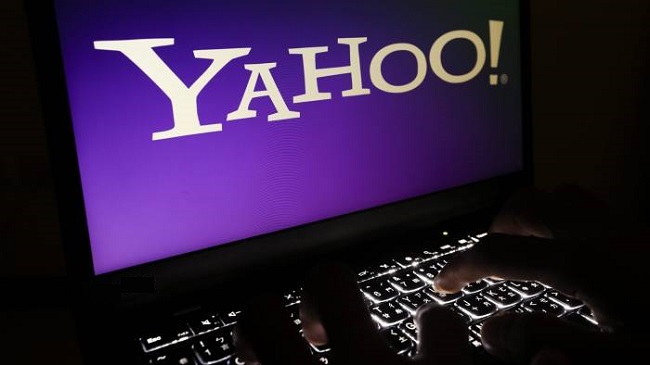 Part 1: Can I Hack Someone's Yahoo Email Password Without Software?
Yes! However, we all first look for the most convenient option to a job done than others mostly shortcuts include many risks. If you are looking for any other means to peep into someone's yahoo account without the need of using any software then it could be very hard to you.
Many active scam web portals claim you can get access to the password of a Yahoo account by providing them the email id. In this way, they can forge innocent people by inserting malicious scripts on their devices or steal their information.
So, if you do not want to use any software is to do it, it will consume much of your valuable time in trying up with different combinations of passwords. There is no guarantee of success with this method! One or the other day you need to use a spy app to avoid such hassles!
Part 2: 3 Best Ways on How to Hack An Email Account Without Changing The Password
Hacking anybody's Yahoo mail account is like spying into someone's personal space, it is reasonable if you use the monitoring software properly. Many times you might need to do it due to some valid reasons. For example, to track the activity of an employer by an employee. It is also needed for a person to get all-time updates about the current location or activities of another person.
Following the workable recommendations on how to hack someones yahoo email effectively:
1. Access into Someone's Yahoo Email with MoniVisor
You might be among people who hate hacking or not having that much time to waste in trying any of such activity to access a target Yahoo account. If yes, then MoniVisor is the best solution in this case. It is a secured and well-functional computer monitoring software that can help you to track all the activities of a target computer.
So not only the data of Yahoo email but you can also access the details about other email and social media accounts that are been accessed on that system. This method is best to be used by parents, employers, and partners. They usually need to regularly track or get the details of their children, employees, and partners respectively.
The best part of using MoniVisor over any hacking activity is that even if the target person will change the account password, you do not need to bother. It is because you can still observe its account activities via screen capturing.
Features:
Anytime, Anywhere monitoring of the data on the target computer remotely from an online dashboard.
Compatible to use used with browsers like Internet Explorer, Opera, Chrome, Microsoft Edge, and Firefox.
Real-time data exporting and syncing features.
Record all types of internet activities.
Know the downloaded files with their storage path.
Track the Print, Login, USB, File activities of the target device.
Time wise record of using a specific app.
View typed Keystrokes of the monitored computer using the Keylogger feature.
Get screenshots taken on the screen of the computer to be spied.
Advantages:
Completely runs on the background of the target computer.
You can read both the incoming and outgoing emails.
Get the full path of the attached file with an email.
No possibility of any notification to the target person regarding spy activity.
No need to hack passwords or have the account info. of target's Yahoo account.
Virus-free and complete protection of Data & Privacy.
Easy to use, stable performance, and regular free software updates.
You may doubt that if it works. You can click the Free Demo to go through the above amazing functions.
Initial Preparation:
Step-1: Register a valid account. You need to remember the account's information for later login to monitoring. And then you need to purchase a suitable plan.
Step-2: Download and install the software (and Browser extension if required) according the detailed guide.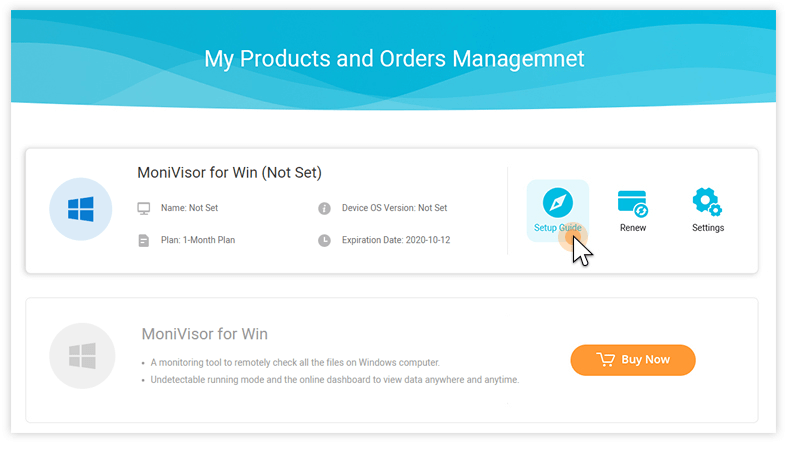 Step-3: After configuring and activating the app, it will disappear from the task manager and desktop of the monitoring system.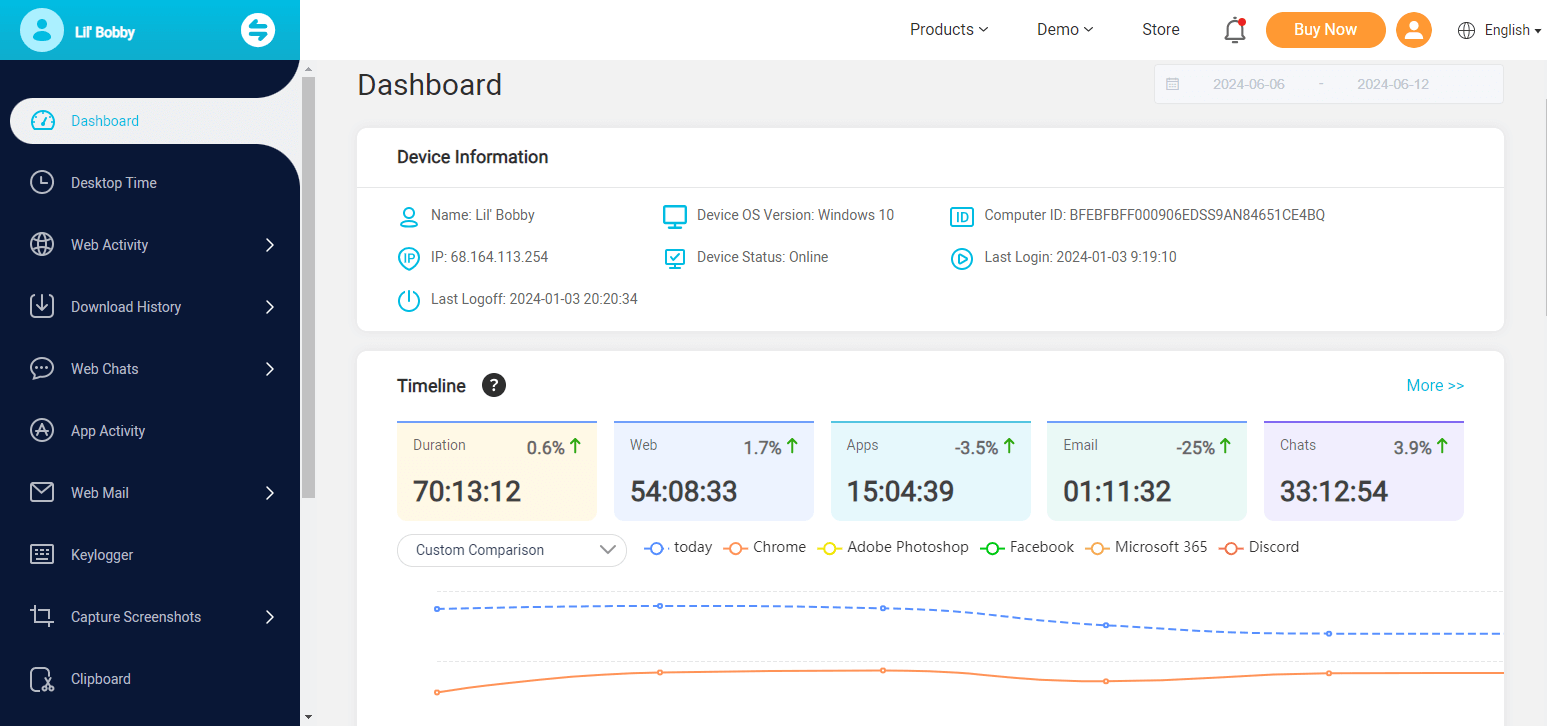 How to Use?
Step-1: Launch your Web Browser.
Step-2: Open the ClevGuard website and login to your account to access the Online Dashboard.

MoniVisor is hidden computer-based monitoring software. It can help one to track the data activity of a computer and sync it in real-time to the dashboard to get all the updates. You only need to access the target computer once for installing this App. After this, you are free to view target's computer through anything happening on the monitored system every timeand you can hack an email account without changing the password.
2. Hack Someone's Yahoo Email Using Web Browser
Many people who are tech geeks have known the fact that certain web browsers such as Firefox and Chrome generally track the user's data. It includes cache files and history data especially the username and password of their social media and email accounts.
In this case, you can easily retrieve the credentials of your Yahoo mail account with the help of the browser that is generally used to log in there. This is the way about how to hack yahoo email password without software. Generally, people who do not want to fill in the username and password every time they log in to their system use this feature of their browsers.
Let us see how to hack someones yahoo email using a browser (here considering Chrome for example):
Step-1: Launch the Chrome and enter the URL – "chrome://settings/".

Step-2: Click on the 'Show advanced settings…' link that appeared at the bottom.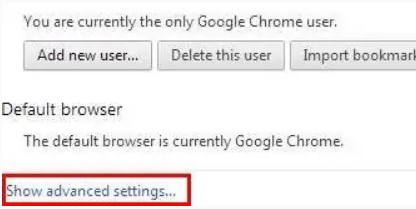 Step-3: You can find the option 'Passwords and Forms', click on 'Manage Saved Passwords'.

Step-4: A list of accounts with their respective saved passwords will be displayed.

Step-5: You can click on the 'Show' button (available in the password tab) of the Yahoo account for which you need to uncover the password from that list.
So if you want to hack someone's Yahoo account password on a shared computer or you are having access to the browser then you can easily make it possible. But, it is only possible when the option of "Automatically log in" in that browser is active!
3. Get Yahoo Email Password Online Free via Official Website
There is an option provided by almost all websites to retrieve the password of an email account if a user has forgotten it. The easiest, secure, and ethical way is to use take the help of the official website of Yahoo to regain its password.
Again, due to security reasons, it is even no so easier task to recover a password even from its official sources. So you need to know the exact details that are used to create or link with that account. It includes contact number, alternative email and its access, and security questions & their answers.
How to Hack A Yahoo Email Directly?
It is very simple to gain access to a password liked to any Yahoo account officially using the following steps:
Step-1: Open the Yahoo mail on your Browser.
Step-2: Click on the 'I can't access my account Help' option.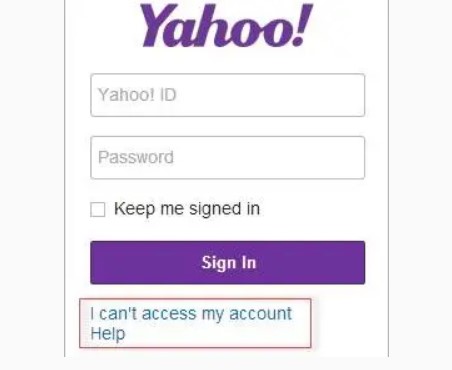 Step-3: Proceed ahead with the on-screen instructions.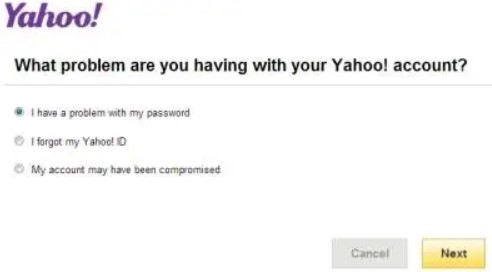 Thus, you can try this option to hack anyone's Yahoo account password only when you can access such confidential information. This is only useful for the parents or people who might have created or share the email accounts for their kids or better halves.
If you have luckily gain access to a file where all such details have been written then also this option would be the best. Otherwise, there are very few possibilities of such scenarios from happening.
It is that there might be chances that Yahoo can send a message including the password on the alternative mail or the phone number. So chances are that another guy can realize the fact that someone else is trying to spoof into the account by retrieving its password. In this case, the chances are that guy will change the password and again you need to try this or any other method to get access to that mail account.
Summary
There are many situations when we want to know about the activities and communications of someone with others via mail secretly. It can be either for personal or professional reasons.
Now you know all the safer options mentioned above to do all the monitor activities on Yahoo mail that without the need to hack the password. Yet, a smarter approach among all is to use computer monitoring software like MoniVisor that can help you to avoid any waste of time!