One of the very interesting features of Snapchat is its Snap Map. It helps friends keep track of each other's locations. However, sometimes it can become a problem for your privacy, and that's when knowing how to pause Snapchat location will be very helpful. Here we will share the 3 most effective ways you can try on iOS and Android.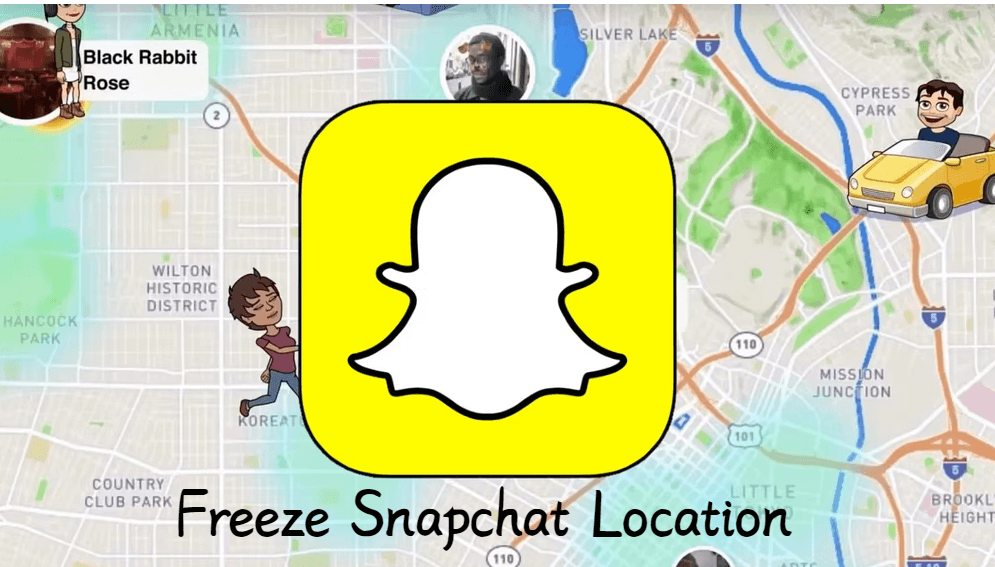 Part 1. Can You Pause Your Location on Snapchat?
The Snapchat application uses real-time location data from your phone's location services option. This data is used to map your location on the Snap Map, and you can also add the landmark's information in your stories and posts. However, the best thing about it is that you have complete control over location sharing. The app has features inside it that allow you to pause location sharing.
Similarly, you can use settings inside your smartphone to pause sharing location only on the Snapchat app while it keeps working on other apps. In this way, others will not know if you have paused the location or not while doing it from the application will let them know, but there are some cons to it as well.
Can't Miss: How to Track Someone's SnapChat
Part 2. How to Pause Snapchat Location?
Method 1: Pause Snapchat Location Without Turning It off
If you don't want anyone to know you have turned off the location on Snapchat. Instead, you want to give them your location data but want privacy as well. The best option is to use GPS location spoofing tool like ClevGuard ClevGo to fake your real location. It comes with every feature you require, and the best part is that it works on both iOS and Android devices. ClevGo has many features you can use, but it still maintains the easiest user experience.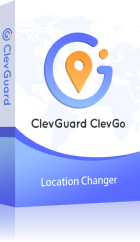 Features of ClevGo Location Spoofer
You can fake your location to any new location of your choice.
Easily share fake location to others without being detected.
Manual location simulation and automated movement options between 2 points.
Works on old and latest smartphones running on iOS and Android.
No Jailbreak and no root is required.
Download for WindowsDownload for Mac
Step 1. The process starts with installing the application and connecting your smartphone to it. Click on Get started.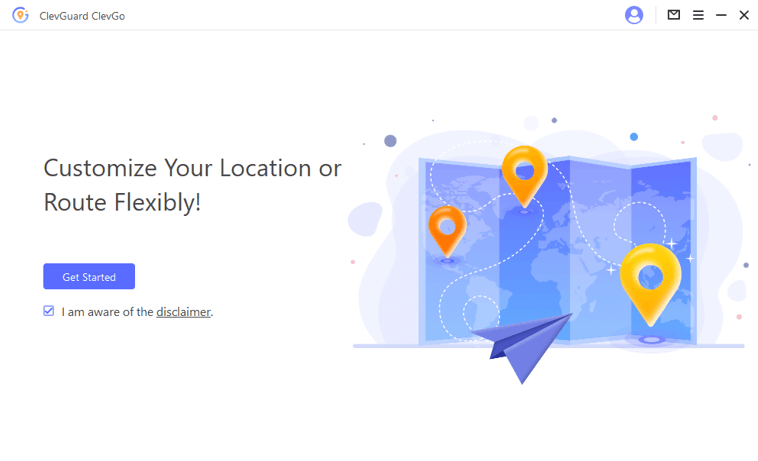 Step 2. Connect devices, and you may need to go through the trust message on your Phone.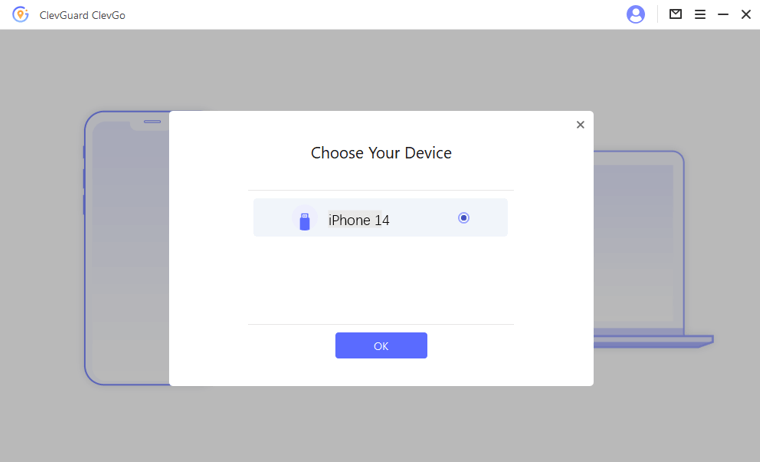 Step 3. 1. Once the map loads, you must go to Teleport Mode from the top right menu. Now enter the location that you want to get on your device.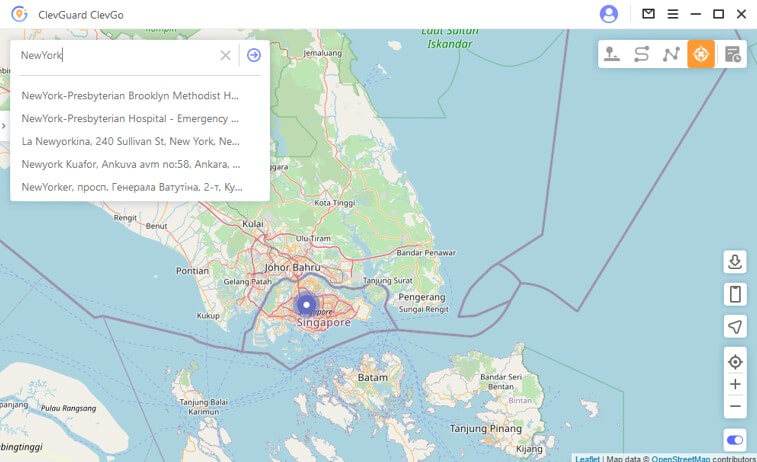 Step 4. Click Move, and the location on your iPhone will update.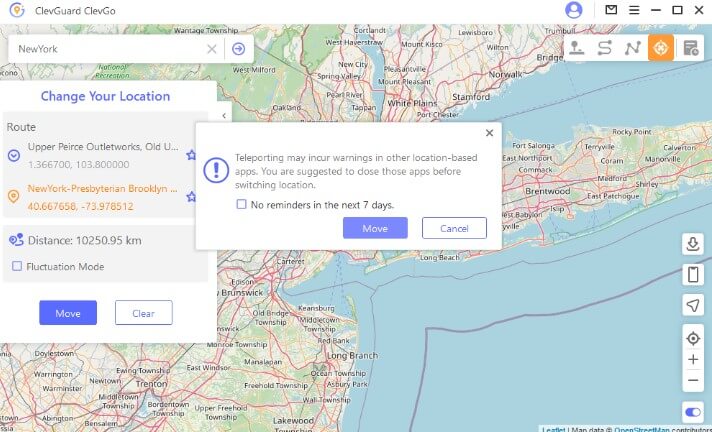 No matter where you go now, it will show you that location so nobody will know your real location.
Method 2: Pause Snapchat Location by Turning off Snap Map
Another way you can also try is turning off your Snap Map. It is the feature on the leftmost interface of your Snapchat application. Once you head into it, you can see the location of all your friends who have this feature enabled, and if you have enabled this feature, they can also see your location.
However, you can even see them by disabling this feature. Then you can see their location, but nobody can check your location on Snap Map.
Open Snapchat and scroll left twice to open the Snap Map option.
Tap on Settings on the right top.
Now toggle Ghost Mode and select Until Turned Off.



If you turn your ghost mode on, the Snap Map feature will stay off by default. So, if you want to reenable it anytime, you can simply turn the ghost mode back off, and everything will be back to normal.
Method 3: Freeze Snapchat Location with Snapchat Ghost Mode
If you want to work with the Ghost mode that makes your location completely private from everyone using Snapchat, follow this method. While nobody gets to track your location, you can always track the location of friends who don't have ghost mode turned on.
This method has such benefits, but one of the biggest drawbacks is that it lets everyone know that you have turned on this feature if they look for you in the Snap Map inside Snapchat.
Open Snapchat and tap your profile icon on the left top of the screen.
Now go into Snapchat Settings and scroll down to the Privacy Control section.
From the see my location option, you need tur turn on Ghost Mode.



Set the time you want to hide your location from everyone else on Snapchat.
The Until Turned Off option will be best if you don't want Snapchat to turn on your location sharing automatically.
Method 4: Pause My Location on Snapchat by Disabling Location Permission
The previous options let the other person know you may have turned the ghost mode on. It happens when they go inside the Snap Map option, and in the friend's tab, they search for you. No location icon against your name means that Snapchat is not sharing your location.
A cheeky way to stop that is by disabling the location permission on the Snapchat application in your Smartphone's settings. While it comes with its unique benefits, one of the biggest cons is that you will stop getting location filters, and the location sticker will also not work with real-time location on stories and streaks.
So, if you still want to proceed, the steps below will guide you through the process:
On your iPhone, open Settings and scroll down to open the search option.
Search Snapchat and open Snapchat inside settings.
You will see the Location option on the top, so tap it to open the location settings.
You need to change location access, and the most efficient option is Never.



Now the app will not get access to location data automatically when you open the app next time. If you only want to pause location data temporarily, you can use the, Ask next time option. It will make the app ask whenever you share a location so you can enable or postpone.
To Conclude
Whether you want to play some fun prank on your friends, or you want nobody to get to track your real-time location with Snapchat, the most solutions on how to pause Snapchat location you can try are discussed here. However, If you want to use a better way, we recommend using ClevGo. With it, having a fake location without anyone knowing will be significantly easier.
Download for WindowsDownload for Mac
You may also be interested in:

By Megan Evans
A certified content marketing specialist with great passion for Internet and online safety. She is bent on educating the audience about cyber safety tips and tricks.
Thank you for your feedback!