Find My is one of the easiest ways to determine the location of your iPhone contacts. However, sometimes it refuses to give you any data even when the other person shares their location, and it will show no location found on iPhone. That usually happens due to changes in system settings. So, here we will discuss all the possible fixes you can try to solve Find My says no location found.
Table of Contents
Part 1. What Does No Location Found Mean?
When you get the no location error message, the first thing you know is that your smartphone or computer cannot retrieve the location data from the device you are looking to track. However, this error tells nothing about the cause and where the issue exactly lies.
1.1 Does no location found mean they stopped sharing?
This error only means you are not getting location data from their device. So, it may mean that they have stopped sharing their location with you, or the time the location was shared has ended. However, it is not a solid reason to say they stopped sharing since it can also happen due to a dead battery.
1.2 No location found vs. No location available
These are two different error messages you get on the Find My platform. These are closely related, but knowing what each message exactly means helps you solve the problem better. No location found occurs when Find My cannot update the data while everything else is working fine. On the other hand, location not available occurs when the iPhone is offline or the location services are turned off.
Part 2. Why Does It Say No Location Found on Find My Friends?
The main reasons behind getting the No location error message on Find My Friends are multiple reasons. It includes the iPhone being turned off, the location services being turned off, lack of networking with the iPhone making it appear offline, or the Find My app not updating the latest location data on servers.
If you have the phone turned on, location services enabled, and good network connectivity, then the issue lies with the Find My system. The quick fix is restarting the system, which will start working again.
Part 3. Possible 4 Tips to Fix No Location Found in Find My Friends
Find My Friends makes tracking the location of your friends very easy. You don't have to ask for a location link and timeline, as they allow you to track their location. However, if you are getting this no location issue in this application, you can try the following 4 fixes to see if it works.
Tip 1. Check System Status of Find My
First, you need to check whether Find My works normally or not. Go to System Status page in official website. If it show that Find My is in available status, you may continue with the next step.

Tip 2. Enable Location Services & Share My Location
If you turn on Find My iPhone and you are still getting the same errors, then chances are that the location data from your phone is not being transmitted to Find My's servers. You have to turn on two things inside the settings to solve this issue. So, once you are in the settings, you must follow the following steps:
Open iPhone Settings, go to Privacy.
See the status of Location Services, toggle it on to enable the function.



Then go back to the main settings page and go to Find My in Apple ID page.
Check and toggle Find My iPhone on. Then enable Share My Location feature.



Tip 3. Reset Date & Time Automatically
If you are a frequent traveler, then your location sharing may start malfunctioning if you are in a location and your time does not meet the time zone. Similarly, this issue can also occur if you change the time yourself. The solution is to set it to automatically set of time and date.
Go inside Settings and then General.
Scroll down to the Date & Time settings.



Toggle on Set Automatically.
Tip 4. Restart Device and Find My App
The last solution you can try is restarting everything, hoping it will start working fine. So, you first need to kill the process of the Find My and Find My Friends apps on both devices. Do this by swiping up on the app in the app switcher. Next, restart both devices and try tracking the location again with the Find My Friends app. It may start working if everything is fine.
Bonus: How to Fake Location on iPhone Find My Friends
Location tracking is fun and provides safety for everyone with an iPhone. However, sometimes it can cause privacy threats, especially when sharing your Apple ID with someone else. In that case, you cannot stop sharing your location, and the only escape from this problem is spoofing or faking your location with an iOS location spoofer.
ClevGuard ClevGo is the best computer tool with location spoofing and automation features. What makes it unique is that it changes your phone GPS location without jailbreaking, which means you can fake your location in all location-based apps including Life360, Snapchat, and Instagram. Besides, you can even play Pokemon Go with joystick and will never be detected by Niantic.
Other Features of Location Changer for Find My
Change phone location within seconds.
You can set location movement between multiple spots with the desired speed.
Keyboard control, mouse/joystick control, and automatic marching.
Works on both Android and iOS, supports the latest operating system versions.
No root and jailbreak are required on smartphones.
Step 1. Download and launch ClevGuard ClevGo on computer. Agree the disclaimer and click on Get Started.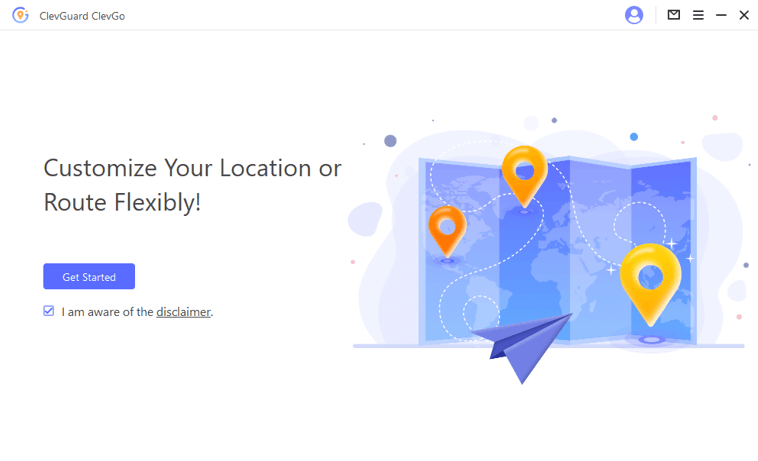 Step 2. Connect devices and once it shows the device info, click on it to open the map.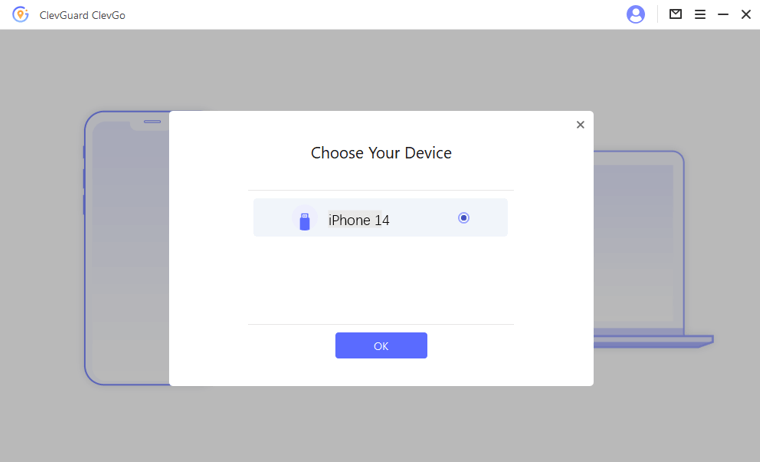 Step 3. Choose Teleport mode and enter the location you want to fake on Find My.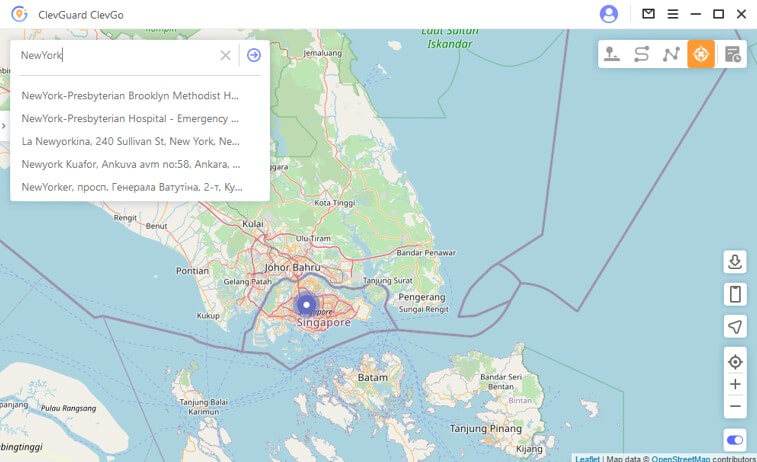 Step 4. Click on Move, and your phone location will be instantly changed.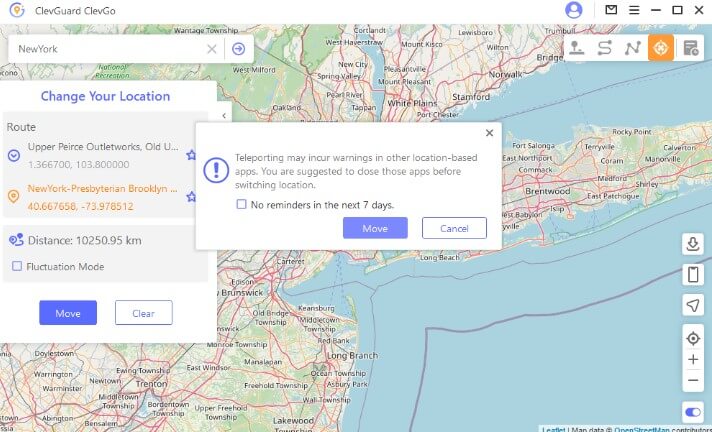 Conclusion
Find My Friends is a very stable platform, but sometimes it makes errors because you change some settings. It needs internet connectivity and location services for proper functioning, and if you change any of these settings, you may get the no location found iPhone error. Hopefully, you can easily solve any issues with the fixes shared above.