In this article, we will share the top 10 popular Pokemon Go discords, in which you can find almost all the information you need about the game.
Part 1 An Overview of Pokemon Go Discord
Pokemon Go Discord brings together players from all over the world. The server has thousands of members, and players can join channels based on their location. This makes it easier for players to find and coordinate with other trainers in their area. It also allows players to connect with trainers from different regions and learn about new Pokemon and strategies.
Also, the server has channels dedicated to different aspects of the game, such as raiding, PvP battles, and trading. Players can share tips and tricks, ask questions, and get help from other members. They can also find information about events and community days, which are special days when certain Pokemon are more common and have exclusive moves.
What are the most popular Pokemon Go discord server? Keep reading.
Part 2 The Top 10 Pokemon Go Discord in 2023
1. The Silph Road Discord
The Silph Road Discord has become one of the largest and active communities of Pokémon Go with over 1.5 million members. This Pokémon go discord server helps the players to communicate with one another, discuss strategies and tactics, and share Information about the game.
The Silph Road Discord also features channels dedicated to PvP battles, raid battles, and in-game events. These channels allow players to coordinate their efforts, and share tips and tricks for overcoming challenges.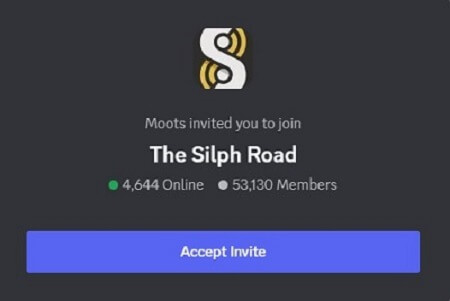 2. Pokemon Go Coordinates Discord
The Pokemon Go coordinates Discord is the most famous Discord That is team-based, where you are allowed to join multiple teams. This pokemon go discord server's main focus is providing 100IV, Nest, Regional, Candy, PvP and Weather coordinates. This Discord has 112946 active members who are getting all the advantages to win the pokemon battles. This Discord is people's favorite because it offers shiny hunts, giveaways and more. With that, you can learn the best place to play Pokemon Go with ease.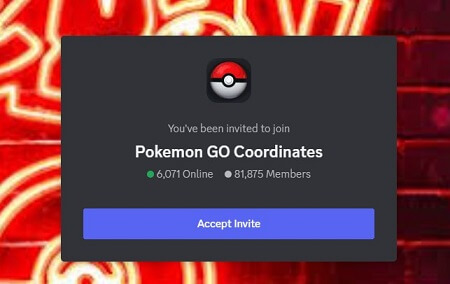 3. Pokemon Go Remote Raid Central
Pokemon Go Remote Raid Central is a chat platform that allows Pokemon GO players to communicate with one another in real time. It has 54663 active members and its channels are dedicated to coordinating raids, sharing tips and strategies, and discussing the game in general.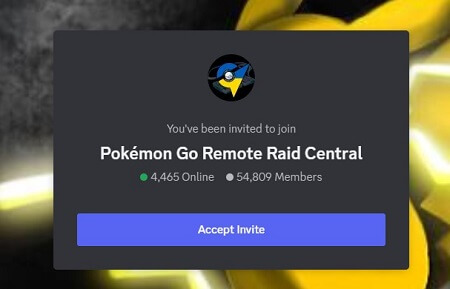 4. Pokemon
Pokemon is a discord community with 334839 members. Let its members chat with fellow pokemon players. Here they can discuss all things about Pokemon Go, even they can share memes, FNF art, craft, rumors and all the latest news. Additionally, the members are allowed to join weekly threads and start a discussion on various topics. The thing we like about this is that you can chat in real-time with fellows.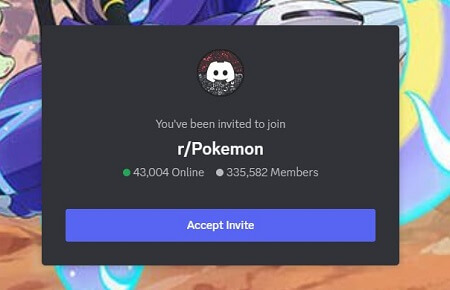 5. The PokeNerds Community
The pokerNerds community is not a big community, though, because it has only 2071 members, but the majority of members remain active to share tips and tricks to win pokemon Go. But the environment of this online community is extremely friendly. The user helps each other and shares new updates with each other. Here Pokémon Go, users get answers quickly.
6. PokeXperience
Are you looking for Discord to snipe Pokemon Go? If yes, then pokeXperience is recommended for you. The pokexperice is one of the best pokemon for Discord for completing the pokeDix challenge with 143835 active members. The best thing about this discord server is that it provides a real-time update about locations because all active members actively share coordinates, which helps the users to win.
The snipping of specific pokemon Go is easy with it because different channels help you to beat pokeDox challenges. There are various free channels for sniping, such as candy bot, 100IV, Lvl30 CP2500Plus, Nests, Raids coordinates, and Raids Asia EU.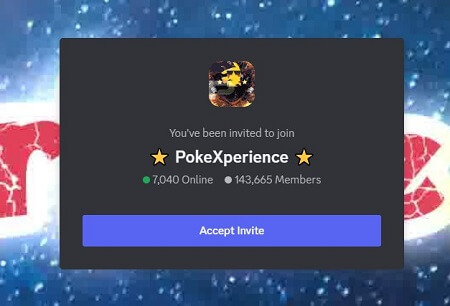 7. PoGo Raids
POGO raids are a top discord community that organizes and coordinates raids. This is the best pokemon go raids discord community with 260000 plus active members where you 24 hours share new tips and tricks to capture rare pokemon.
There are different channels of pogo raids where people can ask a question related to games, and experts or trainers answer their questions easily. The impressive thing is that the POGO raids are marked SFW means the content of this community is safe. These servers typically have channels or categories for different regions or areas, where players can share Information about upcoming raids and coordinate meeting times and locations.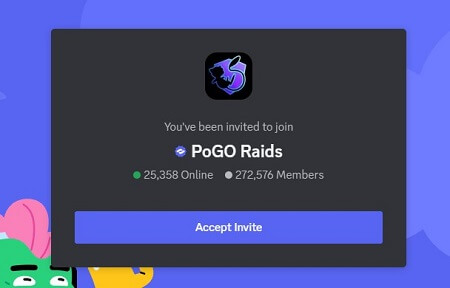 8. Pokemon GO trading discord
A Pokemon GO trading Discord is a community that facilitates trades between different players of Pokemon Go. Joining a Pokemon GO trading Discord can be a great way to complete your Pokedex or obtain rare items that are difficult to find on your own. It's also a way to connect with other players and build a network of trading partners who can help you in the game. This discord is a popular communication platform where users can create and join servers to chat, voice call, and share information about various topics.
In this community, people trade offers, request various pokemon and negotiate trades etc. There are numerous channels for Pokemon Go trading announcements, pokemon-go-news, general chat, trade reviews, general chat and many more.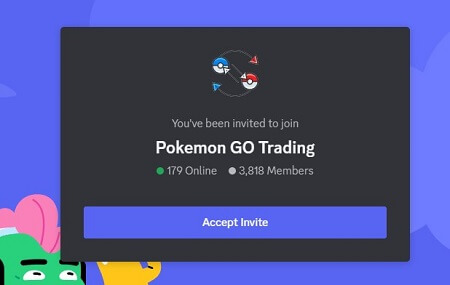 9. Pokemon PTA
The Pokemon PTA is a fast-growing community for pokemon players, with 10k plus active members. In this Discord, you have a custom search feature where you can search exclusive pokemon. It also provides you with the latest Pokémon Go news. The best thing about pokemon PTA is that it is the perfect platform for people of all age groups. This discord server offers shiny hunts, raid help, free giveaways etc.
It also provides premium raid alter so you users can easily do these raids on time. Additionally, it has a ton of channels that update you on everything new about Pokemon Go.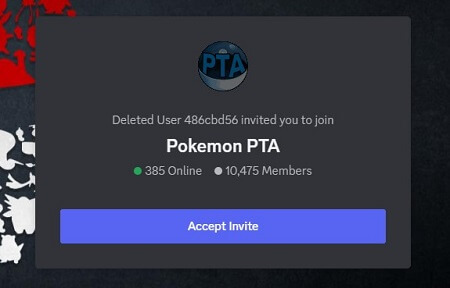 10. Pokemon Go 100 IV
The pokemon go 100 IV is a popular discord that has unlimited channels that provide information about high-level pokemon. You can find unlimited tricks and tips about upcoming raids and events through these channels. Additionally, it has a channel where you can casually talk with other players.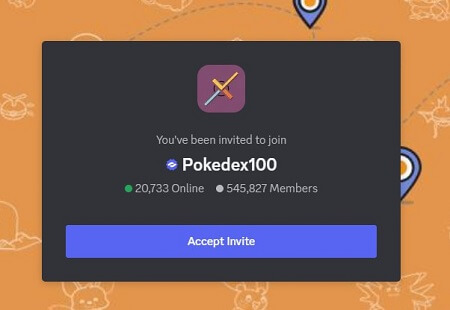 Part 3: Bonus Tips: How to Play Pokemon Go without Moving?
Do you want to be the champion of Pokemon Go without moving? Install ClevGo on your device and win the game.
The ClevGo is a Convenient application for spoofing the GPS-based Pokemon Go game that lets you capture rare Pokemon and other rewards. This application lets the system believe that you are moving or at any other location without any security risk. When you change location with ClevGo, you can easily catch pokemon from different places, even though there are not near you.
Additionally, the ClevGo not only changes the location for games but also for GPS-based other social applications so people can easily add custom locations. This tool lets you connect multiple devices at the same time.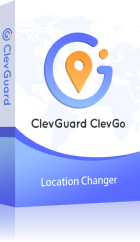 Features of ClevGo for spoofing Pokemon Go Walking
Works on both of iPhone and Android without Jailbreaking and Rooting.
Simulate virtual location in a realistic Mode.
Control the fake GPS in a Joystick.
Export and import GPX to custom Pokemon Go Routes.
Loops and returns to make the virtual location more realistic.
Save your history records in anytime.
The steps to experience Pokemon Go without walking
Go to PC and install ClevGo on your device, after installation click on get started.
Use a USB cable and connect your PC and phone with this cable and select media sharing protocol.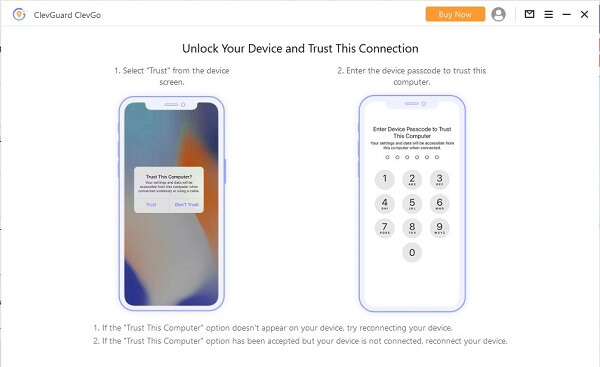 Now choose a mode to to suits your need in the top right corner. If you wanna teleport in Pokemon Go, select Teleport Mode. For simulating GPS movement, choose Two Spot or Multi-Spot Mode. To control the direction in 360-degree, use the Joystick Mode.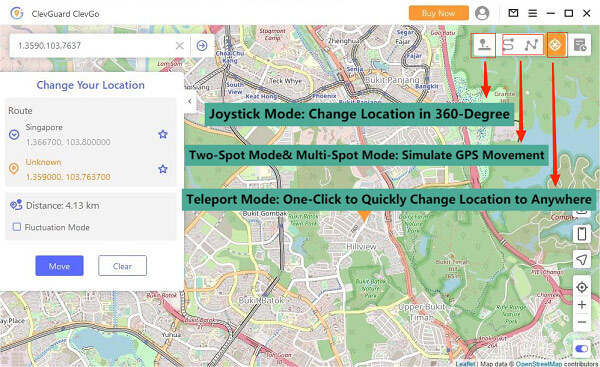 Now let's start the map loading. next, add a customized location, tap on the move and catch pokemon and achieve Pokémon Go levels.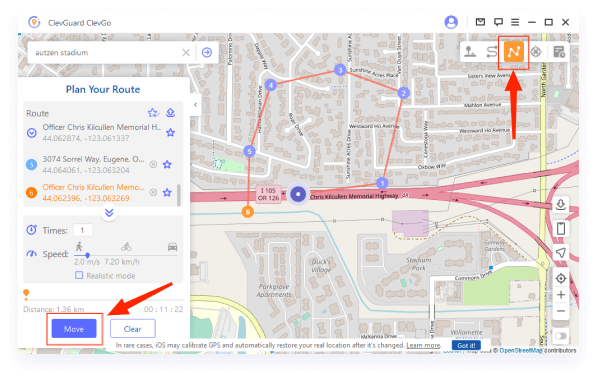 Conclusion
Pokemon Go Discord is a must-have tool for any serious Pokemon trainer. It's a great platform for connecting with other players, sharing information, and coordinating raids and battles. With the ability to bring together players from all over the world, Pokemon Go Discord is an excellent way to take your Pokemon Go experience to the next level.
Also technology has made progress now, and there are various methods to make you level up fast in Pokemon Go. One of the popular way is to use ClevGo. Try it now and hope you enjoy Pokemon GO!