One of the hardest parts of playing Pokémon Go was feeling like there weren't enough Pokémon to catch. We used to wander about and try our luck, but it usually only made us exhausted and frustrated.
We tried to use a virtual private network (VPN) to change the location in order to catch more Pokémon, but this was useless because we would have to constantly relocate.
However, spoofing tools for Pokémon Go make it possible to play the game without really moving. You may now catch any uncommon Pokémon from the comfort of your own house while lounging on the sofa after reading this post and using this Pokémon Go hack.
Part 1 Can Pokemon GO Detect Location Spoofing?
The answer is yes, it can. There are several ways that the game's developers have been able to detect when players are using a third-party tool to change their GPS coordinates.
For example, Niantic has implemented anti-cheating algorithms which check for discrepancies between data sent from the game client and user accounts associated with the same device.
In addition, the company deploys "bots" to scan for suspicious activity and ban users who appear to be cheating.
In order to avoid detection, it is important for players who wish to use location spoofers to take precautions such as only running one instance of the game on a single device at any given time.
Additionally, it is wise for players to use spoofing tools from reputable sources only and make sure that they are running the latest version of the game, so they don't leave themselves open to being tracked down by Niantic's anti-cheating bots.
Part 2 Real Review for the Best Pokemon Go Location Spoofers
1. ClevGuard ClevGo
Recommended Rate:
1. Applicable Device:
All Android device (Version up to the newest Android 13): including all of the top phone brands like Samsung, Google, Huawei, LG, and Sony.
All iOS device (Version up to the newest iOS 16): iPhone and iPad.
2. Language Support:
14 different languages: English, Spanish, Italian, French, Japanese, Portuguese, Dutch, German, Korean, Thai, Malay,Simplified Chinese, Traditional Chinese, Arabic.
3. Scenarios can be used for:
Game use: It is

fully support the game based on location such as Pokemon Go

, Super Mario and so on with a complete GPS simulation solutions.
Entertainment: You can ease to if you want to show your friends that you are in another part of the world.
Geolocation Restricted Content: With this clever tool, users can spoof their real geolocation and set their coordinates to anywhere in the world.
ClevGo offers state-of-the-art accuracy with a simple user interface, allowing anyone to spoof their location with ease and confidence.
4. The Advantages of ClevGo: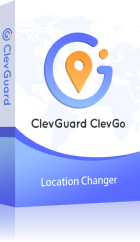 Features of ClevGo for spoofing Pokemon Go Walking
Switch your device's GPS location to anywhere globally.
Effortlessly work with all location-based apps.
Simulate GPS movement in a seamless manner.
Enhance location flexibility with the joystick option.
Customize GPS movement's route and pace.
No jailbreak or rooting needed.
In-built Realistic Mode.
5. How to Spoof Pokemon Go Locations with ClevGo
Get started by installing the ClevGo app on your computer. It's available for both PC and Mac users.
The first USB connection will need an indirect plug-in, but subsequent connections can be established through WIFI easily.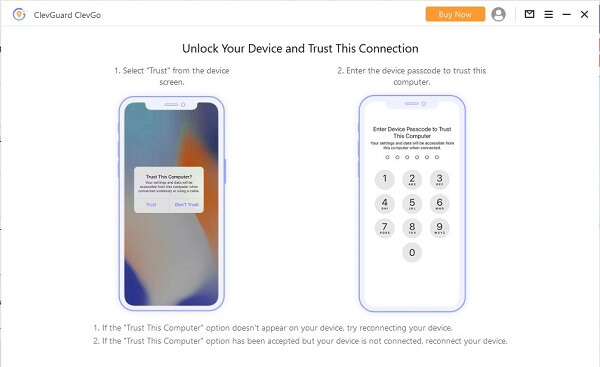 Once connected, a map will be displayed. You can select a Mode, and set a new location and click the "Move" button to update your GPS location and display it on the map.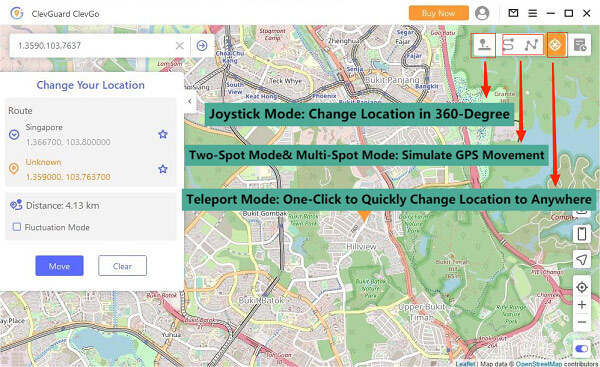 In the final step, set up a new location on your phone using ClevGo, and you're ready to play the game.
2. Fake GPS Location Change Spoof
Recommended Rate:
1. Applicable Device:
Only compatible with Android devices.
2. Language Support:
English Only.
3. Key Features:
Preserve your GPS privacy by hiding your true location from others.
Play pranks on your friends by sharing photos with false GPS coordinates on social media.
Built for software developers to run simulated GPS tests.
4. How to Use Fake GPS Location Change Spoof in Pokemon GO
Step 1. Start the mock location app and select "GO."
Step 2. Allow the app to run in the background and disable battery optimization to keep the fake GPS feature active (it can be turned off when not in use).
Step 3. To find the desired location change, use two fingers to zoom in and select the "Change Location" option to switch to a fake location.
Step 4. Choose your desired fake location and then select "Start." Congratulations, your phone's location has now been changed successfully with the Location Spoofer.
Note: Sometimes this tool needs to disable battery optimization to keep the fake GPS feature active.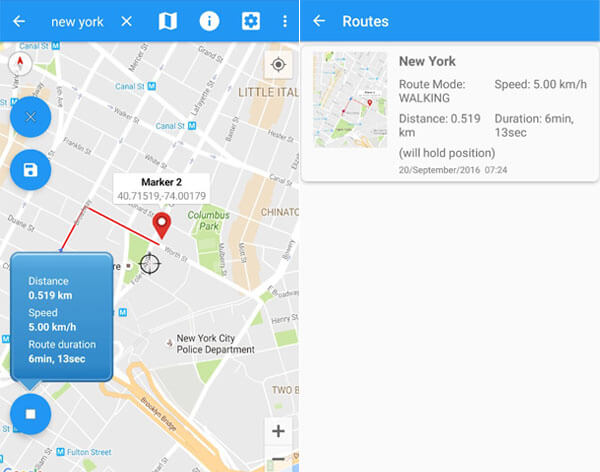 3. Pokemon Go++ by SpooferX
Recommended Rate:
1. Requirements:
Compatible with iOS devices.
2.Language Support:
English Only.
3.Key Features:
With GPS teleport, you can instantly teleport in Pokemon Go world. And with the use of a joystick, you can easily cruise around the virtual world.
Pokemon Go++ offers interesting features such as IV Previews that let you see the Individual Values (Attack/Defense/Stamina) of your Pokemon before and after they are caught.
There is a fast map load as well as 60 FPS that makes it easy and smooth to move around to capture Pokemon without lagging.
4.How to download and use Pokemon Go++?
Step 1. Download AltStore by using the link for your operating system.
Step 2. Extract the downloaded zip file by right-clicking on it and selecting "Extract All."
Step 3. Run "Setup.exe" and follow the on-screen instructions provided by AltStore.
Step 4. Launch AltServer by pressing the Windows key, typing "AltServer," and opening the application.
Step 5. Access the AltServer menu by clicking the arrow icon near the network icon in the taskbar.
Step 6. Locate the diamond-shaped AltServer logo and click on it.
Step 7. From the options, select "Install AltStore" and choose your iOS device.
Step 8. Enter your Apple ID and password when prompted.
Step 9. On your iOS device, go to Settings → General → Device Management, tap on your Apple ID, and trust AltStore.
Step 10. Tap the "Open in AltStore" button.
Step 11. Sign in using the same Apple ID you used before if prompted.
Step 12. Wait for AltStore to finish installing the app.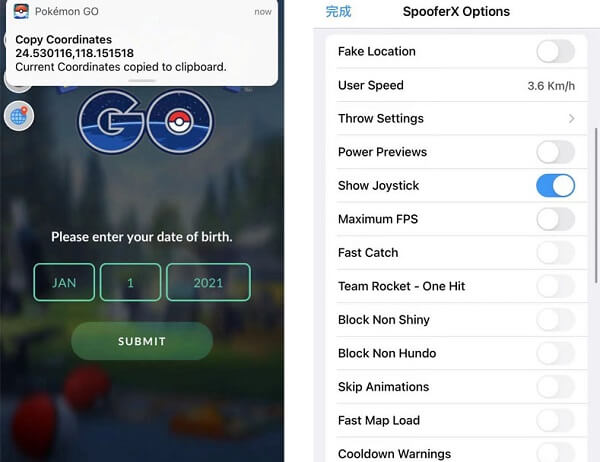 Conclusion
It's no secret that the world of Pokemon GO has changed drastically since it was first released back in 2016. What was once a simple game about catching imaginary creatures has now become a multi-million dollar enterprise, with poke stops all over the world and rare pokemon appearing daily.
For those who want to catch 'em all without spending hours walking around their neighborhood, there is only one solution: spoofing your location. We recommend you use ClevGuard ClevGo.