Do you know the hidden ways to play Pokémon Go? As we all know, the Pokémon Go Ar Game blends elements of augmented reality, GPS technology, and the Pokémon franchise, attracting most players. The players should walk to find the Pokémon and level up. In this article, we will show you the best Pokémon Go spoofers for Android and iOS, which would give you a novelty way to play Pokémon Go!
Top 5 Best Pokémon Go Spoofers
Part 1 The Necessity of Choose A Reliable Pokémon Go Spoof App
As a Pokémon Go gamer, it can get boring when you have run out of things to do in the game. If you don't want to be a worthless player in this game then it is necessary to choose a reliable spoof app to trick the game.
It will be tragic if you lose your precious account by choosing the wrong Spoof app because of a lack of knowledge. More than that, many people were tricked by fake and scam Pokémon Go Spoof Apps out there. So I tested most of the spoofing apps and picked the top 5 Pokemon Go spoofers here. Hope it would be a great help to you to catch more Pokémon.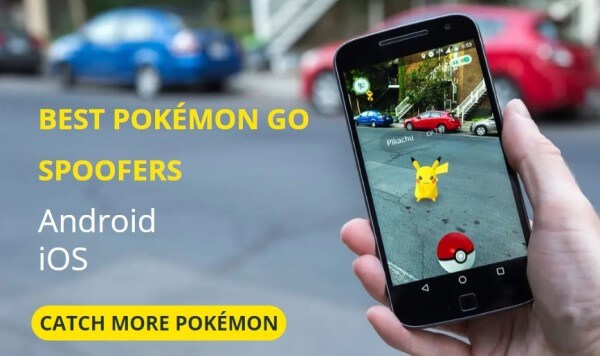 Part 2 The Best 5 Spoof Apps for Pokémon Go spoofing
1.ClevGo Pokémon Go Spoofer
ClevGo is a location spoof app that lets you use Pokémon Go wherever you are. You can switch your location to a new one. With its location spoofing feature, you now don't need to remove your phone to play Pokémon Go. As it's completed features, it's worth considering. Also, It supports iPhone (up to iOS 16) and Android (up to Android 13).
1.1 Key Features of ClevGo
Featured With Teleport mode
You can choose to go somewhere else by entering coordinates or an address. You can use the map to make a selection. It enables you to do more, from catching rare Pokémon in new locations with a single click.
Customize GPS Route and Speed
ClevGo's Two-Spot and Multi-Spot allows players to customize the prefered route to simulate the real GPS movement. Also, it supports setting a speed or use the reasonable speed that comes with the system. This maximises the chance that the system will think you are actually walking.
360 degree Control With Joystick And Auto-Marching
You can enable Joystick mode, which allows you to control the character's movements in 360 degrees. The arrow will show you the direction in which you should move. The speed of this motion is specified by you.
Import/Export GPX File
Now you can import/export your favourite routes with just a click. Just go to the left panel, find the "Up" icon and export them to GPX.
Saves History Records
Need to find your old address and all the routes you used? ClevGo saved them for you in the 'History Record'. You can get to those spots by clicking on the Star icon.
1.2 Pros and Cons
Pros

No need to jailbreak or rooted the device.
Has multiple user-friendly modes.
Can customize your favourite route and speed.
Support 10 devices at the same time.
Works on the most location-based app such as Instagram, FB, Snapchat, etc...
Cons

It has a trial version, which is free, but if you want to use the service for the long term there will be a monthly fee.
1.3 Steps to Spoof Pokémon Go by ClevGo
Step 1: Get started by downloading the ClevGo app for your computer. (Windows and Mac versions are available)
Step 2: You will need to plug the USB indirectly the first time, but afterwards you can use WIFI for an effortless connection.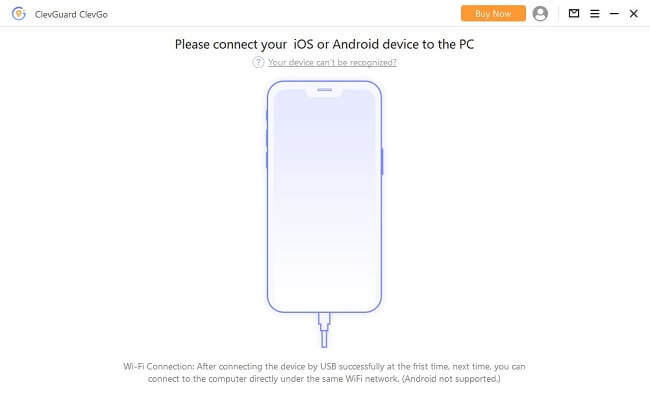 Step 3: Once connected, a map will occur. You can choose a new location and then click 'Move'. Doing so will change your GPS coordinates and show you where you are on the map.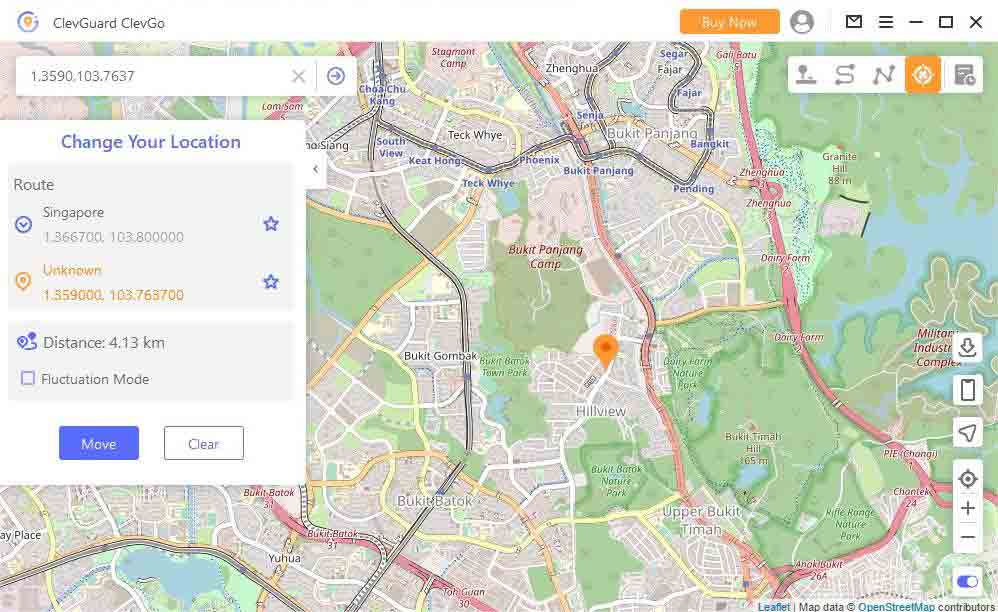 In the end, ClevGo will create a new location for your phone. All you have to do then is open the game and start playing.
2.GPS Emulator
GPS emulators is able to change the location of phone apps so that they appear as though you are in a different place on the map. You can change your altitude for even more precision. You can also change the accuracy of the position by selecting from three different map types: normal, satellite, and terrain.
2.1 Pros and Cons
Pros

Enter coordinates or the name of a city, and it'll make it look like your phone is there too.
Drag a pin on the map and then press the green button at the bottom of the screen to choose a specific location.
Create complex paths and play them back as if you were taking a drive.
Easy to use.
Cons

GPS emulator offers trials but also has a pricing plan.
Show ads.
Sometimes it crashes the device.
Only available for Android.
2.2 Steps to Trick Pokémon Go with GPS Emulator
Step 1: Open Developer Mode.
Step 2: Install a GPS Emulator app on Google play. If your device is iOS, you'll need to jailbreak your iPhone to download and use a fake Pokémon GO spoof app. But usually, we do not recommen to jailbreak.
Step 3: Choose a location and start to change the location.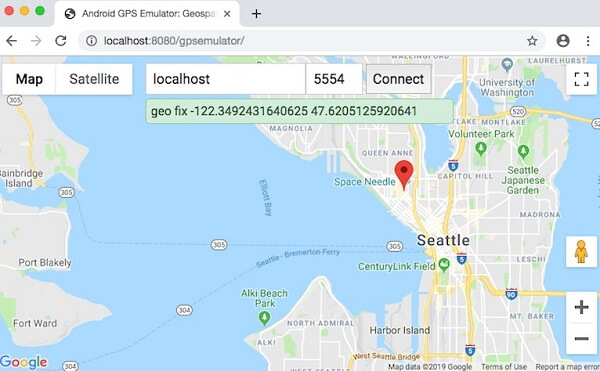 3.iPokeGo For Pokémon Go
iPokeGo is an iOS Pokémon Go spoofer with a locator system. The iOS system doesn't have the "Spoof Location" option so it isn't as easy to do. But one potential drawback is that your account may be blocked if the company sees you are somewhere else.
3.1 Pros and Cons
Pros

Supports Pokémon Go Map and Pogom Server.
A pop-up shows on the status bar when new Pokémon is added.
Capture a determined Pokémon with a drive destination.
Can see the remaining time and distance to each Pokémon.
Cons

A certain of probability chances to block your profile.
Only available for iOS.
Jailbreak is requuired.
3.2 Steps to Cheat Pokémon with iPokeGo
Step 1: Download iPokeGo on any device and launch the app.
Step 2: Once you set up your account, navigating through it should be fairly intuitive.
Step 3: If you head to the settings menu, you'll be able to choose a language for the text on your screen and save data.
Step 4: In the settings menu, there's also an option for Pokémon where you can customize them accordingly.
Step 5: Now, you can play the game on the app.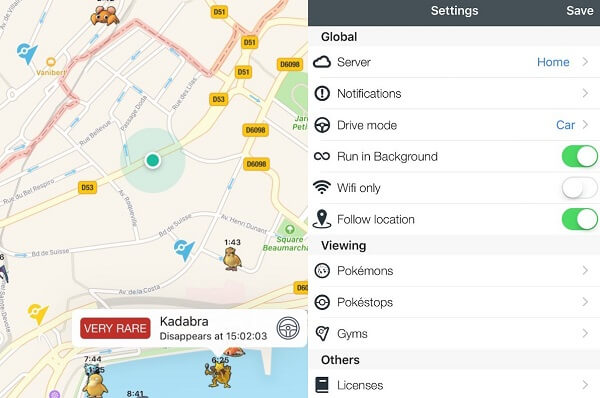 4.SpooferX For iOS
SpooferX is an iOS Pokémon Go spoofing app. It lets you spoof the location on your iPhone and walk around in any direction. We have to admit that it is a great Pokémon hack. You can also alter the speed of your walk to mimic manual GPS tracking. There are sections built-in for catching rare Pokémon.
Related Read: 10 Best Places to Spoof Pokémon Go and Catch Rare Pokémon
4.1 Pros and Cons
Pros

Stunning graphics and secure gameplay.
The free version of the app also allows you to change your walking speed, see IV previews, Curve Ball, and enable modified throws.
Can also move with Joystick.
Cons

Only supports iOS.
It is free for basic features but it also offers a pro version that has a purchase plan.
The usage is more complex than in previous ways.
4.2 Steps To Fake GPS with SpooferX For iOS
Step 1: Download and install AltStore Server, iCloud for Windows, and AltServerPatcher to your PC.
Step 2: Select a custom IPA link from the provided list and then copy the link to the IPA URL.
Step 3: To sign an IPA file, provide your Apple ID. Press the start button to begin sideloading the app on your device. Then enter your Apple ID password.
Step 4: After verifying the file you should connect your Apple ID to allow the app to run.
Step 5: Press the settings button on your home screen and then navigate to General → VPN and Device Management → Developer.
Step 6: At the end, you should click the Trust to enable the application to run.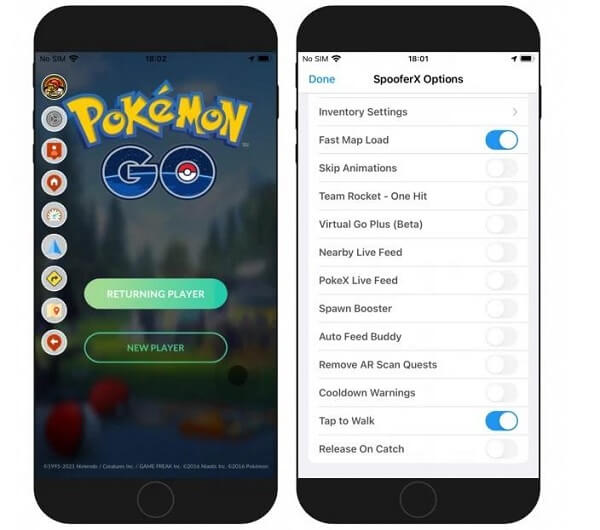 5.LuckLuckGo
LuckLuckGo is a remote location changer for Pokémon Go and is completely legal as the ClevGo. With that, you can catch rare Pokémon in any country without ever leaving your home.
5.1 Pros and Cons
Pros

To help you remember to update your iPhone location, a countdown will show up on the screen.
Also support dragging the map to your full journey.
Can activate the two-spot mode and Joystick movement
Cons

It is free to download but still has a purchase plan
Only support iOS devices.
Limited functionality.
5.2 Steps to Spoof Your iPhone Location by LuckLuckGo
Step 1: Download the LuckLuckGo app from your computer and launched it.
Step 2: Connect your iPhone and press "Start".
Step 3: Choose a destination on the map (or set one) and adjust the speed settings.
Step 4: Once that's done, click "Move" to get started and have fun with Pokémon Go.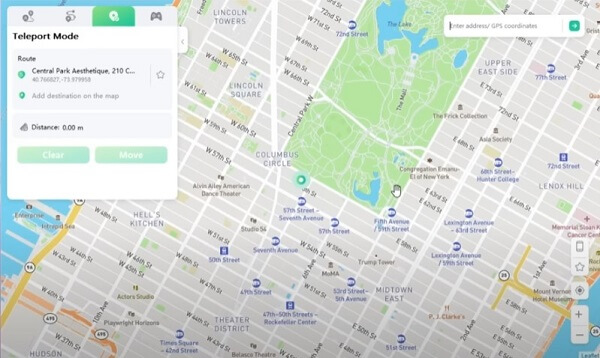 Part 3 The Once Hot Spoof Apps But No Longer Available
1.iSpoofer
iSpoofer can be used to emulate location changes when GPS-restricted apps such as Pokémon Go are being used. One cannot use a third-party application to find shortcuts in Pokémon Go. But iSpoofer is not working now as it was banned because it broke the terms and conditions.
2.PokeGo++
Niantic who, one of the best game development companies in the world and the creator of Pokémon Go. They said that PokeGo++ was developed by breaching their intellectual property. Aside from hacking Pokémon go, the game also gives players unjust advantages. That's why it isn't officially available on the public platform.
Part 4 Can You Spoof Pokémon With A VPN?
You can track Pokémon GO by using a GPS spoofer app. In conjunction with a VPN app to make it believe that you are in a different physical location. But most VPNs only support faking your location in a different country instead of the specific address. For catching more Pokémon by simulating the real movement, I would recommend location spoofer more.
But here I still provide the best VPN the I tested for Pokémon go spoofing--ExpressVPN. ExpressVPN lets you get an IP address from another country. If you want to spoof your GPS location on Pokémon Go by VPN, it would be a good choice.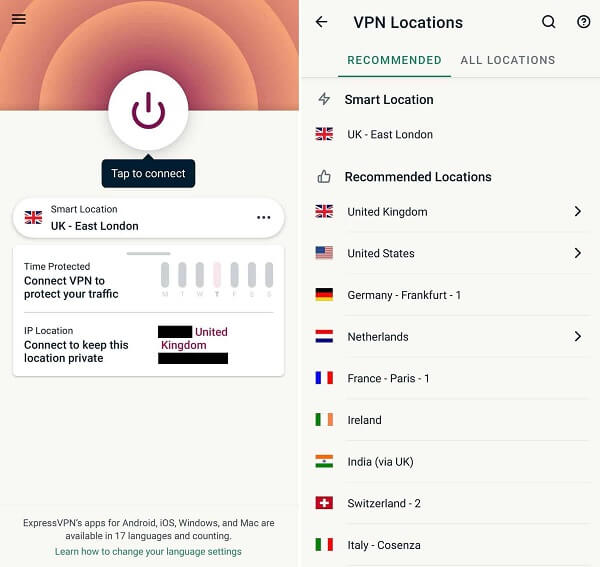 Final Verdict
Giving access to your personal information to the wrong hands can be devastating. Imagine, one careless click and all your Pokémon Go login account get in hands of others with no time to change them. For all Pokémon Go spoofers, I think ClevGo would be the best spoofing app for Pokemon Go and make you a different game experience, especially for those who want to play Pokémon Go but do not want to walk or those who desire to catch more rare Pokémon.