Are you finding a way to cheat Pokémon Go locations? Really? Pokémon Go is a famous game with millions of downloads. Most people change the Pokémon Go location to enjoy more features of the game. How do you spoof your Location on Pokémon Go PC? Don't know? It's fine. In this article, you will learn how to spoof Pokémon Go location on PC.
Best Ways to Fake Location for Pokemon Go on PC
Part 1 Would Like to Cheat Pokemon Go? Why?
I personally know people who cheat in Pokémon Go to enjoy the game because this game shows you more Pokémon when you travel the most, especially in different places and countries. It isn't possible for people to travel 1000 miles to catch new Pokémon. That's why they cheat Pokémon by changing Location. Additionally, few people live in the ruler or less crowded areas and can't enjoy Pokémon Go in full form. That's why they change Locations to crowded areas or nearby famous cities to enjoy more features.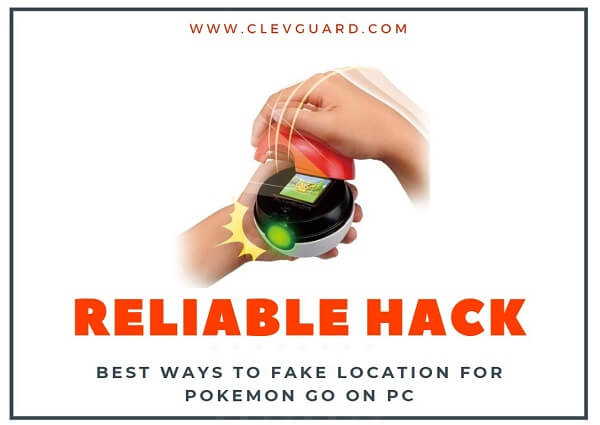 Part 2 How to Fake Location for Pokemon Go with the Help of Your PC
Way 1.Using ClevGo to Fake GPS Location for Pokemon Go(Both For Android and iOS Users)
I tested many location changers and spoofing apps for PC, nothing is better than the ClaveGuard ClevGo GPS spoofer, I think. The ClevGuard ClevGo Application is one of the best online tools that help users change their fake GPS on PC without being caught by others. It works smoothly and makes Pokemon Go system believe that you are visiting different locations. That's why people use the ClevGo Application for changing Locations on the Pokémon Go PC.
No doubt the Pokémon Go location feature is intelligent, but this Application can easily fool Pokémon Go and help you enjoy its all-new features, character, and battles, levels easily without getting banned by this Pokémon Go. Let's look at in detail.
1.1 Key features of ClevGo
With different modes to choose
The speciality of this Application is that it has different modes that help you play GPS-based games while staying at homes such as Teleport Mode, Two-Spot mode, Muti-Spot Mode and Joystick Mode. So, if you are a Pokémon Go lover but can't move that much, use the ClevGo GPS spoofer Application.
supporting multiple devices
The ClevGuard ClevGo Application's bonus point is that it supports up to 10 Devices at the same time.
Accurate coordinates
The Application allows you to set your desired Location with accurate coordinates.
Auto marching
This feature will automatically set a route for you and tell you which direction you should move.
360-degree movement control
The ClevGo control the 360 movements in joystick mode. Also, it's keyboard control gives you the option to control your movement with the keyboard. In this case you can decide to pause, continues and stops it flexibly.
records the history
It stores all the Locations which you added in the past to make it easy to use in the future.
1.2 Complete Guide to Fake GPS Location with ClevGo
Step 1: Install ClevGo and connect your phone to Windows or Mac
The first step is to download ClevGo on your PC and install it. After installation, tap on get started option.
Step 2: Choose a prefered mode to change the Location
After installation, connect your PC to your phone via a USB cable and make sure USB mode is media sharing protocol. After doing these settings, select gaming mode because you are going to change the location of your Pokemon Go game. After selecting the game mode, loading the map will take a short time.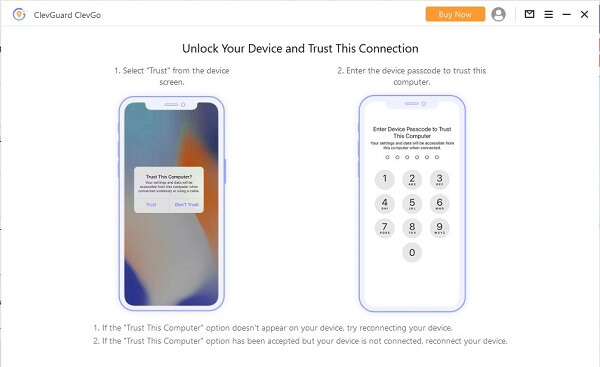 Step 3: Select the the best places to spoof Pokemon Go and customize the route to a fake Location
After choosing the gaming mode and loading map, you have three options. These three modes allow you to add any customized location, but the working method for all three modes is different from each other.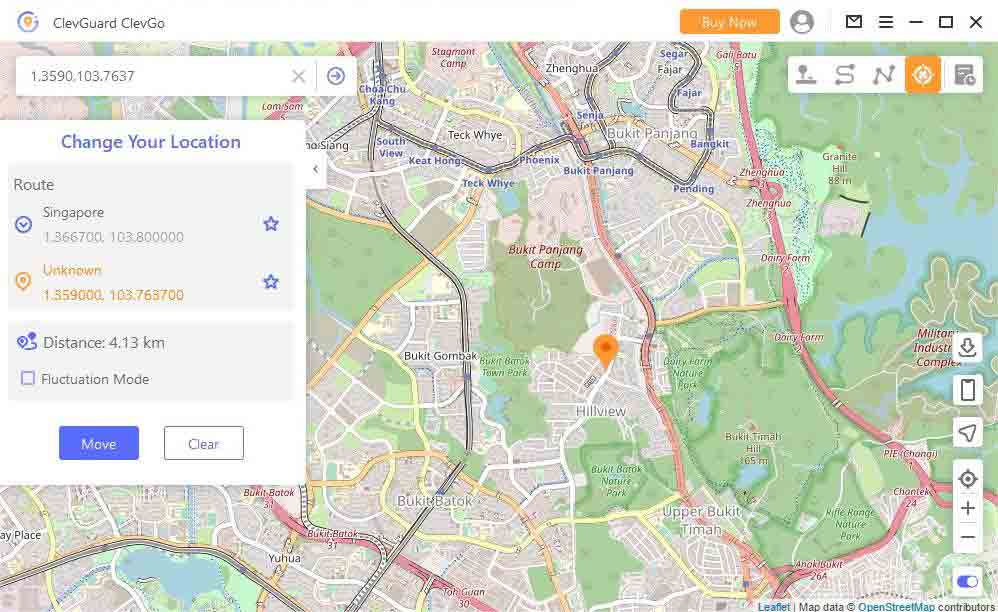 A: Teleport Mode--"Fluctuation Mode" can be supported in this mode.
In this mode, the virtual Location automatically fluctuates back in 5 minutes, which is a good thing because, in this way, another app will not cause issues regarding changing Location. To select teleport mode, go to the dashboard, click on the fourth option in the upper right corner and add your customized Location, and your device will start showing that Location.
B. Two-Spot Mode and Multi-Spot Mode--"Realistic Mode" and "Returns or Loops" can be supported in these two modes.
The two-spot and multi-spot mode allows the user to use realistic mode in which the moving speed fluctuates randomly, which looks more realistic, and no gaming system can detect that you are using a Location changing Application. Additionally, these modes support return or loops in which the Application repeats your Location back and forth.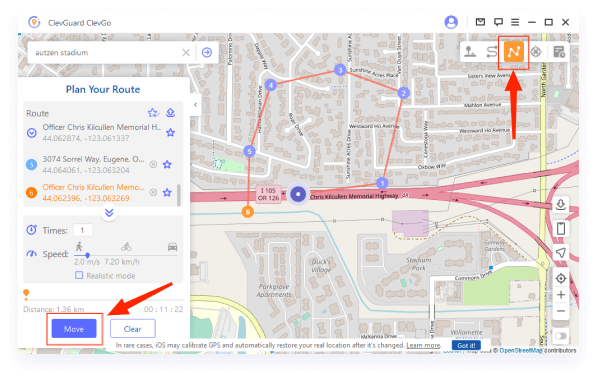 C. Joystick Mode--Supported Joystick and keyboard controller, and mouse control
The joystick mode allows you to easily set desired location and control movement because it supports a keyboard controller and mouse control. You can pause, resume and stop Location changing easily.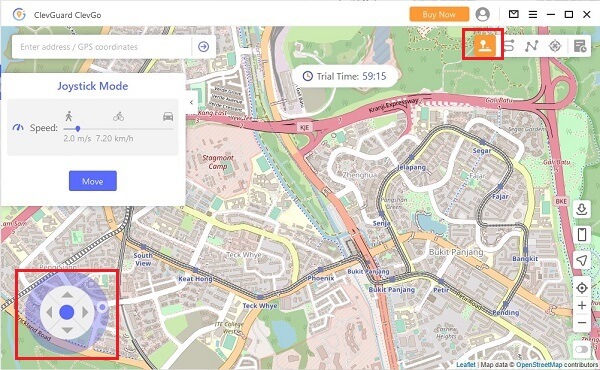 Step 4: Run Pokemon Go, moving in Pokemon matching the GPS movement
Now choose the best option for a pokemon Go and enjoy your game. With this fake Location, you can run the game efficiently.
Extra Tip:
It is a fact that ClevGo is an easy-to-use Application because of its advanced features such as GPX files; you can easily export and import GPX files. By importing the GPX files, you can save single or multiple paths easily with no time. In the future you can use these paths with one click.
Way 2. Using 3uTools to Mock Location for Pokemon Go(For iOS Users)
Another way to change your Location for the Pokémon Go game is 3uTools. The Pokémon Go is a location switcher Application that changes the Location of Pokémon Go for iPhone, for other iDevices. This tool also helps to manage other data of Devices.
Completed Guide to Using 3uToools
Step 1: For changing Location or Pokémon go fake location, download and install 3uTools first.
Step 2: After the installation, connect your iOS device to your PC. Now go to your 3uTools, open the menu bar and select virtual Location.
Step 3: After clicking on virtual Location, add the location which you want to show.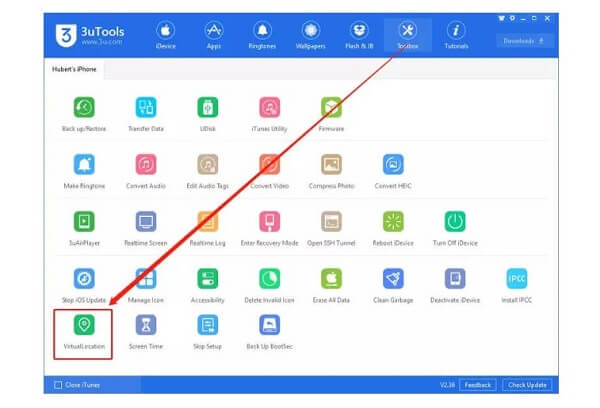 Step 4: Now check your location details and confirm them.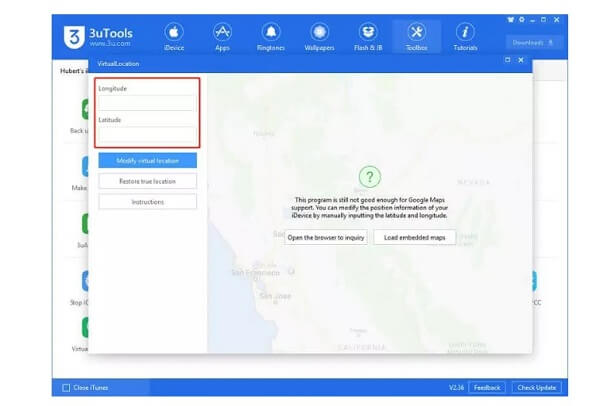 Step 5: In the end, tap on the modified Virtual Location and your iOS device will show that added Location for the app Pokémon Go game and enjoy its new characters.
NOTE:
Sometimes it doesn't work properly because its server often goes down.
It only works on an advanced iOS device and does not support old versions.
Way 3. Using Somali Patcher to Simulate Location for Pokemon Go(For Android and Windows Users)
The smali patcher helps the users hide their location and add new Locations according to need. This method is used to fool the Pokemon Go game into playing advanced levels. this tool helps the users how to play Pokémon on PC by changing location.
3.1 Before Starting: Requirements and Risk warning
Before using samli patcher, you should keep a few things in mind Smali patcher is available for both Android and PC users, but it has special requirements, such as working on the PC with at least 3GB RAM, java installed and Android with 6.0 or above. There are some limitations, too, such as it does not work on iOS devices and Android 10.
3.2 How to change Pokémon location on pc with Somali Patcher?
Step 1: Download Somali Patcher on PC
First of all, you have to download and install smali patcher on your PC and extract it to the C drive.
Step 2: Using USB Debugging to Connect Android to PC
Now go to developer settings and enable USB debugging. After this, connect your Android phone to your PC via a USB.
Step 3: Run Somali Patcher and select Mock locations to ADB Patch
Put smalipatcher.exe in a folder with ADB. On behalf of the administrator, run the smali pather and run it; next, you can correct mistakes, even select all and press ABD patch.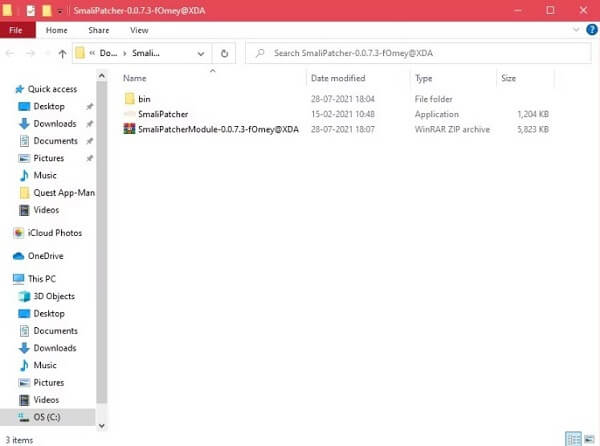 Step 4: Copy that file to your phone's internal storage.
Now you can get the magisk module in the same folder where the smali patcher exe file is located. Copy it to your phone.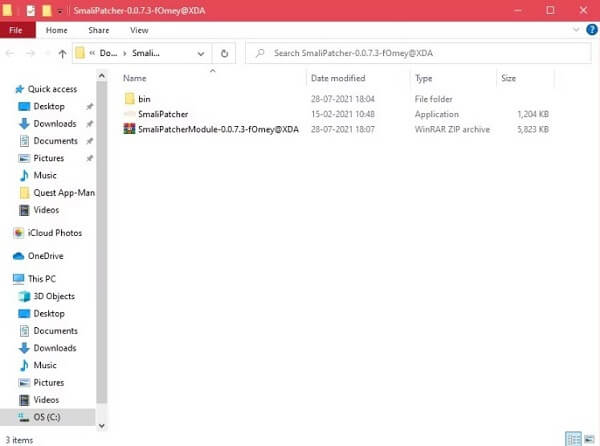 Step 5: Install the zip file
After the coping file, install the zip File; now you can set a fake location for your Pokemon game.
Part 3 Possibly Risk to Fake Pokemon Go Locations
It is not safe to change the location of Pokemon GO because this application bans users who use tools to change location. But don't worry if you use a location changer application like ClevGo, the pokemon go application can't find that you are using a fake location.
Conclusion
Pokemon Go is a fun game, and people love to play it because, on every level, you meet new characters, but it only shows new characters when you cover a targeted distance or achieve a level. But if you don't want to walk much, then the best way is to spoof location with ClevGuard ClevGo application because this is not detectable, and you can achieve pokemon levels easily. Now you have learned how to play Pokemon Go without walking. You can have a try.