There are millions of players who play Pokémon Go globally. However, depending on your location or area, you may not enjoy the game sufficiently as some features are only accessible in some particular regions or areas, plus many people want to play Pokémon Go on PC. Fortunately, this can be handled now.
Here in this article, you will get a complete guide about >how to spoof Pokémon Go locations with Bluestacks and how to fake locations to play Pokémon on PC without Bluestacks. Read the article below for a detailed understanding.
Spoof Pokémon Go Location with/without Bluestacks
Part 1 Spoof Location with Bluestacks
1. What is Bluestacks and how to Play Pokémon on Bluestacks?
Bluestacks is one of the most popular Android emulators that allow you to run different Android applications on your computer. Do most people wonder what an emulator is? Well, it is a third-party platform that can connect easily to your Google account so that you can easily run different apps on your computer just like your Android phone. With the Bluestack emulator, one can easily enjoy their game on their systems without any difficulty, Pokémon Go, also.
To play this game, all you need to do is, install the Bluestacks emulator on your laptop or desktop, and add the Pokémon Go application to the interface utilizing your Google account. By doing this, you will be able to play the game on your desktop just like your Android device.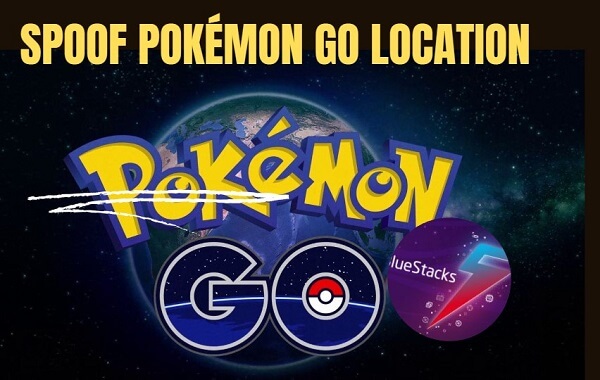 2. How to download Bluestacks?
For Bluestacks download, all you need to do is follow the below-listed steps one by one.
Step 1: Visit the official Bluestacks 5 download page to download this emulator on your system.
Step 2:Once you download the installer successfully, run it to download all required files.
Step 3:Now the Bluestacks installation will start. The installation process will take a few minutes to complete.
Tip:
By following the above-mentioned steps, one can easily download the Bluestack 5 on their system with ease. However make sure your system fulfils the minimum requirements that are required to install this emulator such as 2GB DDR3, Intel or AMD Processor, Onboard Graphic Card, Microsoft Windows 7, 8, or 10, and a Free Disk Space of 5GB. If your system satisfies these requirements, then you can easily download the Bluestack 5 on your computer.
3. How to Fake Location on Bluestacks?
Can you spoof Pokémon Go on Bluestacks ? Well, as mentioned earlier, Bluestack helps you in debugging the applications so that you can easily access them from your PC. With the amazing Bluestack 5, one can easily enjoy Pokémon Go and participate in raids/gym battles without any difficulty.
Faking location on Bluestacks is a difficult job to perform. But you can do this: add one of the above-listed spoofing apps such as the famous ClevGo or PGsharp to your emulator so that you can easily enable the functions of Pokémon Go without any difficulty. Which version does Pokémon Go work on? Well, it works on Bluestack 5. More detailed steps as the following.
Step 1: Once you run Bluestack 5 on your system, navigate towards the official website of ClevGo or PGSharp to download the application.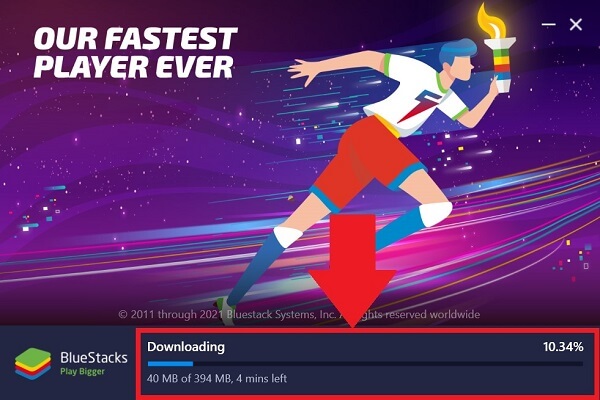 Step 2:After this, add the application to your Bluestack emulator and set your preference.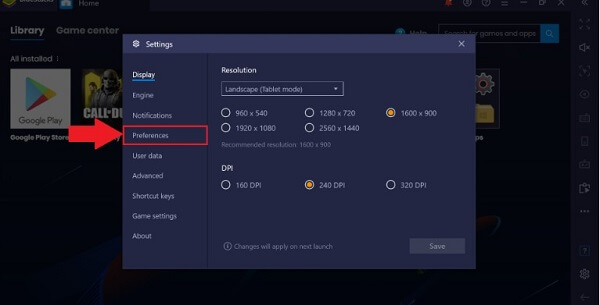 Step 3:The next step is to access the spoofer and follow all the onscreen instructions one by one to successfully enable the location changing.
Step 4: After this, run Pokémon Go on the emulator and you are done.
4. Shortcomings for spoofing location on Bluestacks
No doubt playing the Pokémon Go app in Bluestacks is a fun and interesting thing to do, but there are certainly some shortcomings that come with this. Some of them are as follows:
Firstly, most people face difficulty in performing this task. The entire process is quite complex. If your system lacks any basic requirement that is required to install the Bluestack 5 then it will lead to other installations and more complex solutions that can get messy sometimes.
Secondly, Bluestack is designed for experts. It is not recommended for beginners.
It entails a high failure rate.
Part 2 How to Fake Pokémon Location and Play Pokémon Go on PC without Bluestacks?
As mentioned above, there are different drawbacks associated with Bluestacks. You may wonder if there are some easy ways to spoof location without Bluestacks and play Pokémon on PC. Well, honestly, it is easy to fake the PC's location but we do not recommend using this in Pokémon Go. As we all know, Pokémon Go is a location-based AR game needed player walking. So simulating the PC's movement doesn't make sense, It's easy for Niantic (Pokémon Go's company) to find out and ban your account. The best solution is to use a PC to control the GPS movement of your mobile device, then you can spoof Pokémon Go just in a simple click on your computer. We have mentioned 2 Pokémon Go spoofers above. Here we picked ClevGo to introduce and give you the completed guide to fake Pokémon Go locations with a PC.
2.1 What is ClevGo?
ClevGuard ClevGo is one of
the best Pokémon Go spoofer
that helps its users in faking their GPS location without any difficulty. People love to use this application because it comes with a list of professional features and works easily on all location-based applications. Also, supports both Android and iOS devices without Jailbreak or Root.  For Spoofing Pokémon Go, what is the most important point to prevent detection? Yes, the reality of GPS movement. Clevo supports customising their GPS route and speed, adding provide joystick to control direction flexibly, which provides players with the most authentic location modification experience.
2.2 How to Spoof Pokémon Go through ClevGo?
1. Get ClevGo
Download the ClevGo tool on your computer. To perform this job, visit www.clevguard.com, and click the below picture.
2. Attach your Device
Connect your smartphone to your computer system using a USB cable. (For the first time, the USB is essential.)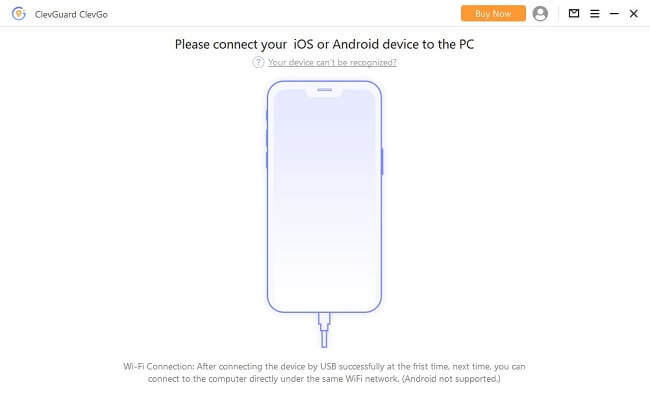 3. Select the transfer mode and start to change your location based on your preference.
Run the ClevGo, you will be directed to a map of our current location. There are three ways of doing this i.e., Teleport mode, Multi-spot, and Two-spot mode. Select the mode of your choice and enter the fake coordinates/address, or drag the map to select a specific spot to change your current location.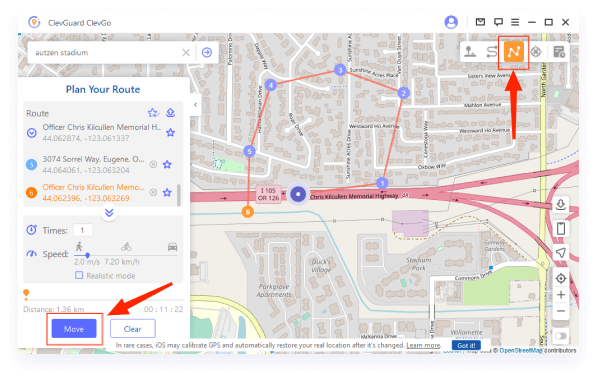 4. Now, Play Pokémon Go matching the location movement.
Part 3 Hot F&Q about spoof Pokémon Go with Bluestacks

Question 1. What are the System Requirements for Bluestacks?

The minimum system requirements that are required to install Bluestacks on your system include 2GB DDR3, Intel or AMD Processor, Onboard Graphic Card, Microsoft Windows 7, 8, or 10, and a Free Disk Space of 5GB.

Question 2. Is Bluestacks for PC safe?

Yes, it is completely safe and secure. But it is a little complex to use.

 

Question 3. Can I run Pokémon Go on Bluestacks?

Yes, one can easily run Pokémon Go on Bluestack. For this, one first needs to download the Bluestacks and then Sign in to their account after launching it on their system. After this, click on the Google Play Store from your Android device and install Pokémon Go. Once the installation process is complete, install the game and enjoy it on your system using the emulator.

 

Question 4. Will I get banned for spoofing Pokémon Go?

If you use the right spoofing app, then there are less considerable chances of getting banned. Consider using ClevGo with the simulation of movement for this purpose as this app provides maximum security.

 

Question 5. Can I play Pokémon on PC?

Yes, but should be based on the emulators and ROMs.

   
Conclusion 
If you wanna play Pokémon Go on PC, using the Bluestacks emulator is the best choice. But remember that moving or walking is the requirement for this game. Yes, you can use the emulator to operate Pokémon Go through the complex steps, then fake the location on PC with the Pokémon Go spoofer. But why not just use ClevGo to simulate movement with your PC within an easy step and enjoy your Pokémon time? Have a try and catch more Pokémon!