Are you seeking an Android-compatible technique for Pokémon Go spoofing without root? This article will explain the top 6 solutions to spoof Pokémon Go on Android without root.
Change Your Location on Android Without
Part 1 Why do people spoof in Pokémon GO?
Many gamers have trouble since there aren't any Pokémon characters in their area or there aren't enough uncommon ones. Some people would rather stay at home and capture Pokémon from their couches. To avoid this, they are using a method called location spoofing. Since the release of Pokémon GO on Android, several ways and tactics have been described that enable you to spoof the game by spoofing Pokémon go without root.
Part 2 How to Spoof in Pokémon Go?
As we are all aware, Pokémon GO is a purely location-based smartphone game for Android and iOS that allows you to travel the real world catching Pokémon you find. You must go to various locations to capture numerous uncommon and powerful Pokémon. Nevertheless, many Pokémon GO players reside in a particular area and do not have access to such sites. So spoofing Pokémon Go, the location would be the most important point. Based on this, location spoofer and VPN would be the best 2 choices to fake a new location. Below we will provide the top solutions and contrast these methods.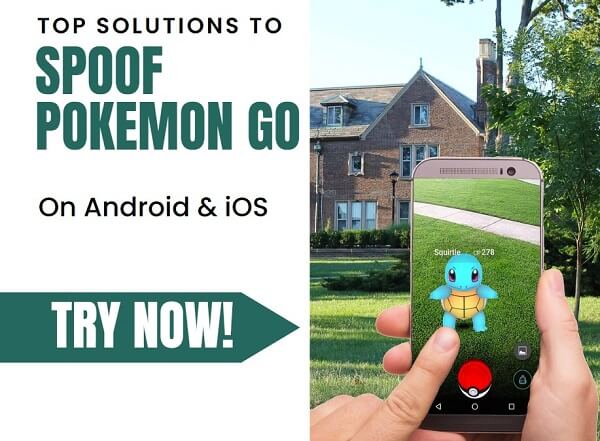 Part 3 Top 3 Pokémon Go Spoofers for Android
It is fairly simple to spoof Pokémon GO on Android phones. Because there are so many fake GPS Pokémon GO programs for Android, we've compiled a list of the top 3 fake GPS Pokémon GO spoofers for Android for you to pick from. You may now read the guidelines provided below to get further specific information.
| Spoofer | Root | Trial option | Compatibility | Secure |
| --- | --- | --- | --- | --- |
| ClevGo | No | Yes | iOS/Android | Yes |
| PGSharp APK | No | Yes | Android | Somehow |
| FakeGPS Location | No | Yes | Android | No |
Clevo is the best application ideal for smoothly faking locations on Android and iOS smartphones. It is free to download. You can stop the route at any moment and adjust the travelling speed and the journey times. While playing augmented reality applications like Pokémon GO, another fantastic feature is that you are capable of searching for certain locations to use as your location.
1.1 What differentiates ClevGo as the top Pokémon GO spoofer?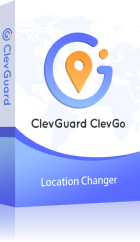 Highlighting features of ClevGo
Customize your GPS location to anywhere in the globe.
Make a path on the map and continue it at the pace you choose.
Support for managing up to multiple devices at the same time.
Joystick mode allows you to move forward, right, left, and backwards effortlessly.
Choose how quickly or slow you want to travel in Pokémon GO.
Support realistic mode.
1.2 How to spoof Pokémon go without root using ClevGo?
Step 1. Connect your device to the computer:
Setup, then open ClevGo on your PC. To proceed, tap Get Started. Connect your Android or iOS mobile to your PC using a USB cord. Then click "Trust This Computer." After that, it will start loading the map for you. Once the map has been properly loaded, you will be able to find your position on the map.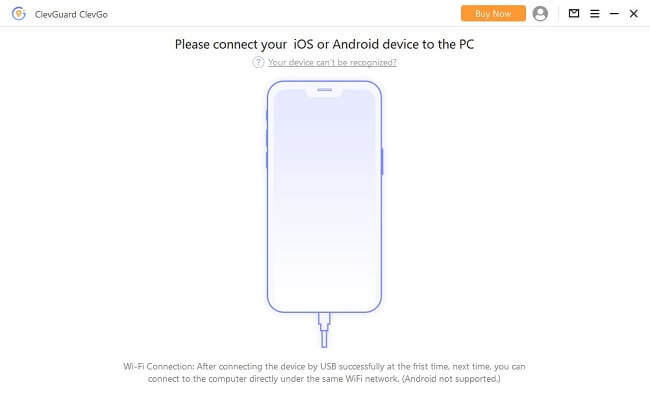 Step 2. Change GPS Location to Anywhere with a Single Click:
Select Teleport Mode from the top right corner (the fourth one) menu. You may zoom in and out of the map and choose a location by sliding your cursor. After clicking "Move", you will find you have a new GPS.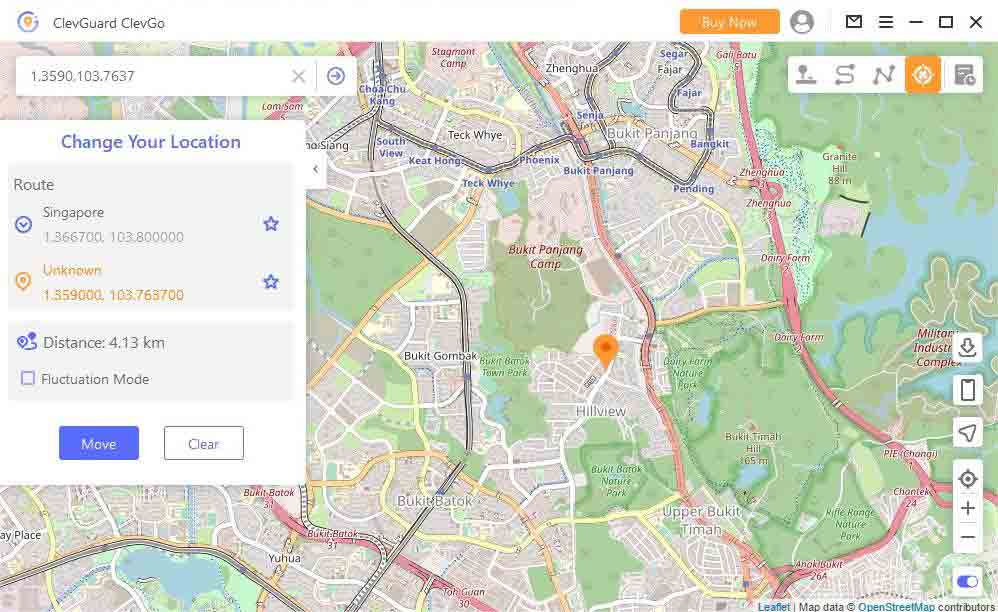 Step 3. [For simulating real movement] Induce GPS Movement using Tailored Route - Employing Two-spot Mode or Multi-Spot:
Select the Two-Spot Mode symbol in the upper-right corner to design a route (the third one) or the Multi-Spot (the second one). Create a path on the map. You can observe that your present location is shifting at the same time.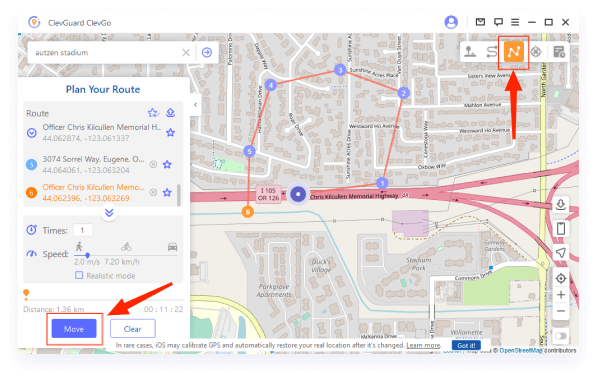 NOTE:
It is not free for long term use. If you wanna enjoy the complete features to cheat Pokemon Go, you have to pay.
2. PGSharp:
For another choice to modify the configuration on your phone, It is recommended that you utilize a reputable program such as PGSharp since this will considerably reduce the likelihood that you will be detected. Additionally, PGSharp is extremely simple to use and compatible with both rooted and unrooted devices.
2.1 Features of PGSharp

Go quickly from one spot to the next by employing the teleport function.
Supports you to use a joystick in Pokémon GO based on your present circumstances in the game.
You may also provide the coordinates of the new place to which you want to spoof.
Simply stroll via PokéStops to get the necessary supplies to capture Pokémon.
Enables you to store previously used areas for future usage.
2.2 Steps to cheat Pokémon Go
Step 1: Download and Install PGSharp App, then, create and activate a PTC Account
You will receive a message at the email you entered. Click the link provided in the email to confirm and unlock your account.
Step 2: Remove the Official Pokémon GO App from Your Device
Next, delete the official Pokémon GO app from your mobile device with a few steps. If you do not remove the application, any adjustments to the fake location which you made will not take effect.
Step 3: Acquire the PGSharp Beta Key online and enter it when logging
After the purchase has been processed, you will automatically be forwarded to the page where you may enter your email address and password to sign in.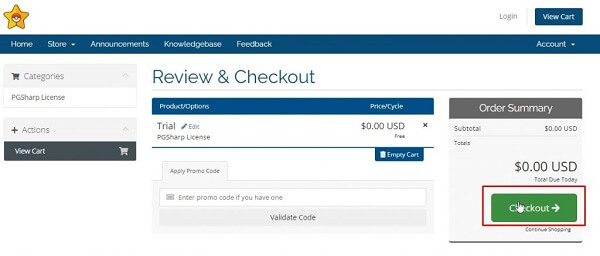 Step 4: Fake a new location and enjoy your time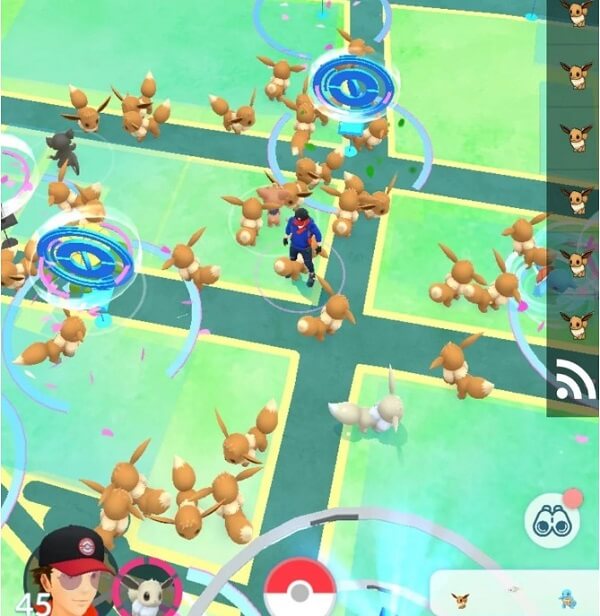 Limitation:
1. Certain PGSharp implementations only employ longitude and latitude, decreasing speed and accuracy. This may compromise the safety of your data, which may get your Pokémon Go account banned.
2. Only with the PTC account associated with the Pokémon Go app.
3. Fake GPS Location:
The spoofing software for Android-based mobile devices is called Fake GPS location. This program was designed and created by Lexa, enabling users to move quickly to any place of their choosing with only a few clicks. This program only offers basic features but some of its functions at no cost, allowing users to experience spoofing without shelling out any cash.
3.1 Steps to use GPS Location
Step 1: Get Fake GPS Location from the Google Play Store.
Step 2: Navigate to the Setting menu and press the "Build number" item seven times to activate the Developer tools.
Step 3: Go to the Developer tab, find the button to Select Mock Location App, and then pick the correct app.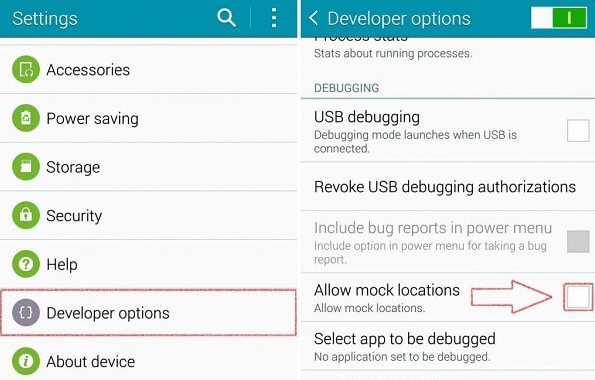 Step 4: To update your location, you need to select the symbol that looks like a search box and input the new location. To begin the search, press the Play symbol on your keyboard. Your active site will be updated to reflect this new location as soon as it is discovered.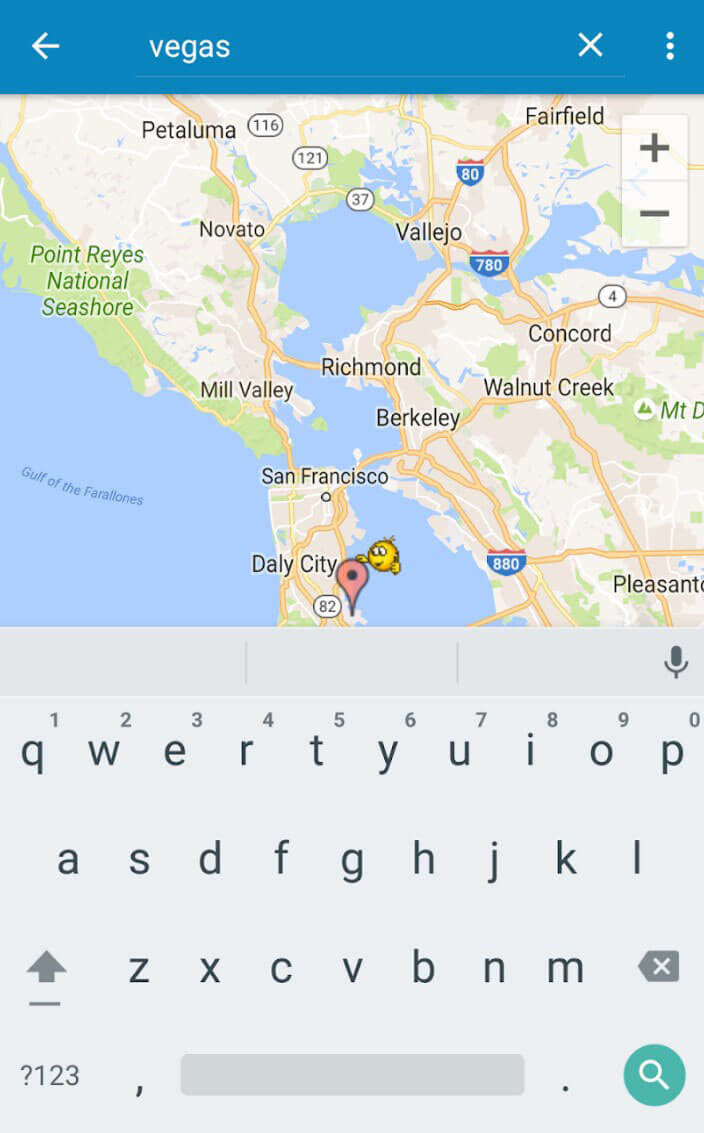 Limitation:
1. Only the basic feature is to change location to another place.
2. Unstable for its performance.
3. Sometimes may take you to some stranger location.
4. Not support WiFi.
Part 4 Top 3 Best VPNs for Pokémon
Here you can find the best 3 VPNs to change location on Android. A VPN is easy to set up, just with a click of "Connect". So we didn't provide the steps in this part.
| VPN | Free option/trial | Price | Compatibility | Secure |
| --- | --- | --- | --- | --- |
| NordVPN | No | $13.99/month | iOS/Android | Somehow |
| ExpressVPN | No | $12.95/month | iOS/Android | Yes |
| Surfshark | Yes | $2.05/month | iOS/Android | Somehow |
1. Nord VPN
If you want to connect to any of the hundreds of servers spread across the globe, using NordVPN's capabilities will let you do so. It is unparalleled in its capacity as a virtual private network. When you use NordVPN, it will be simple to access region-locked material. If you live in the United States and want to play Pokémon while visiting the United Kingdom, you won't have any trouble doing so there.
2. ExpressVPN
ExpressVPN is developed by the British Virgin Islands-registered company Express Technologies Ltd. The best highlight is its security. It has smart DNS features to be compatible with different devices and allows users to set up a router. If you are worried about privacy, ExpressVPN would be a good choice as it seems as tone of the most secure VPN.
Surfshark
Surfshark is new in recent years, which allows people to hide their Geo-location by changing the physical location of the device. What makes Surfshark stand out from other VPNs is that it has the best download speed. Also, it has an extension for Chrome support.
NOTE:
The inability to support movement simulating is the biggest drawback of VPNs. Keep cautious when using them to cheat Pokémon Go to avoid making your account get banned.
Bottom Line
There are various methods for Pokémon go spoofer android. If you just wanna simply trick someone without simulating the movement, you can choose VPN. But for the application to Pokémon Go, we recommend using professional location spoofers to make your account safe. ClevGo has several spoofing features that improve your gaming experience while keeping your account secure. Download ClevGo now and change how you parody Pokémon GO on Android and iOS.