Are you looking for how to change TikTok location without changing your SIM card? There are a few methods you can use. In this article, we'll show you how to change your TikTok location without a SIM card, as well as different ways to fake your location on TikTok. Keep reading.
Best 8 iTools Virtual Location Alternatives
Part 1: Something You Should Know Before Changing TikTok Location
Firstly, let us figure out how does TikTok identify your location. Well, TikTok collects your location information mainly based on your SIM Card, network, or IP address. In this case, If you want to change your location or country in TikTok, changing your SIM card would be a great choice as it would allow you to use a different phone number than your real one. This could be useful if you want to keep your TikTok account separate from your personal life.
However, there are also some downsides to changing your SIM card. For one, it's not always convenient to change your SIM card every time you want to change your location. Additionally, there's always the possibility that your new SIM card might not work with your phone, hence the need to change TikTok location without changing the SIM card. Two useful techniques can be used when you want to know how to change region on TikTok.
Luckily, there are still some tools that can used to spoof your location. With these, you can choose any location in the world and TikTok will think you're there. Just be sure to disable Location Services for the app before you start using it or first try to learn how to change region on TikTok before trying.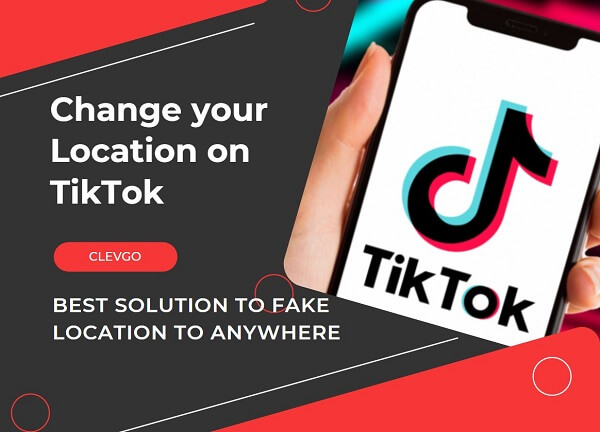 Part 2: How to Change Your Location/Region without Changing SIM Card?
1.Using Location Changer ClevGo (Supported Android 13 and iOS 16)
If you're trying to access TikTok by faking location, ClevGo can be of great help. ClevGo is a service that lets you change your location without changing your SIM card. With that, you can easily change your location to anywhere you want.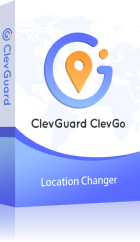 Key features of ClevGo
Change location to anywhere in the world
Can simulate the route and speed of the movement if needed.
All support social platforms and AR Games.
No need Jailbreak/Root.
To use ClevGo, just follow the simple steps:
1.Download the ClevGo on your computer and create an account.
2.Click "Get started" and connect your phone to your PC.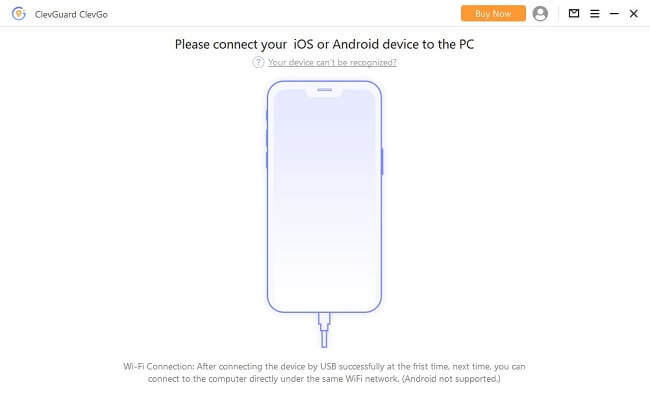 3.When the map loaded, select the country you want to view TikTok. Then click move.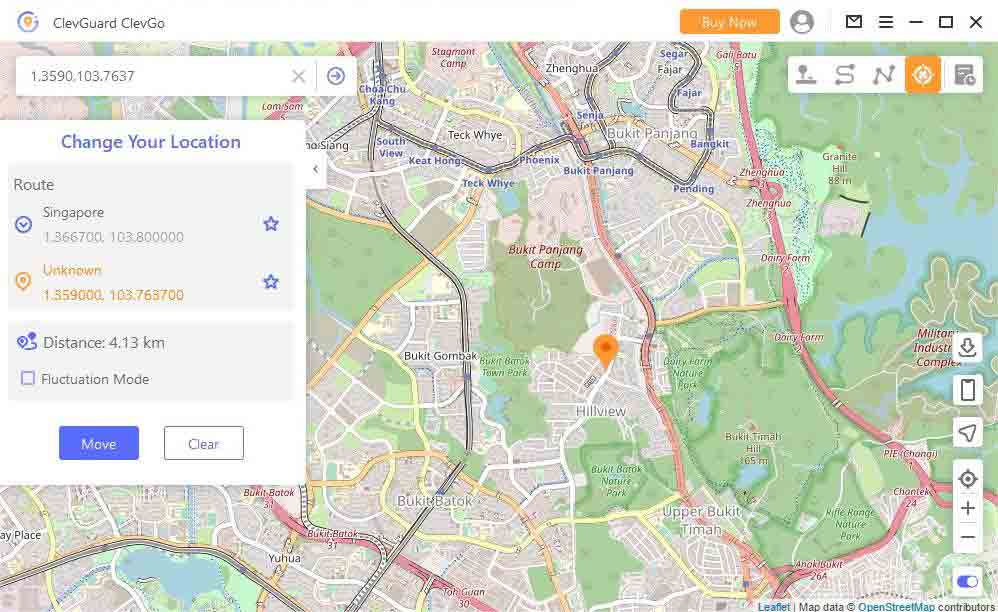 4.Now, you can see your GPS has been changed to that country. It is that simple.
2. Fake Your Location with Proxy Server
2.1 What is a proxy server?
If you want to fake your location on TikTok without having to change your SIM card, you can do so by using a proxy server. A proxy server is a intermediary server that can identify where your internet source is from. It allows you to send and receive data over the Internet without revealing your real location or IP address. Proxies are often used to bypass geo-restrictions, such as those imposed by TikTok. By connecting to a proxy server in another country, you can change location on TikTok and access content that would otherwise be unavailable in your region.
2.2 The steps to fake location using Proxy Server
This method is a bit more expensive than using ClevGo, but it's still relatively simple to set up. Here are the steps:
i. Find a reputable proxy server that offers locations in the country you want to appear to be in.
ii. Choose the proxy server plan and pay for the service, then copy the new IP Address.
iii. Configure your device to connect to the proxy server. Tap "Wifi" > choose your current network> Enter a new IP Address and port number into your device's network settings.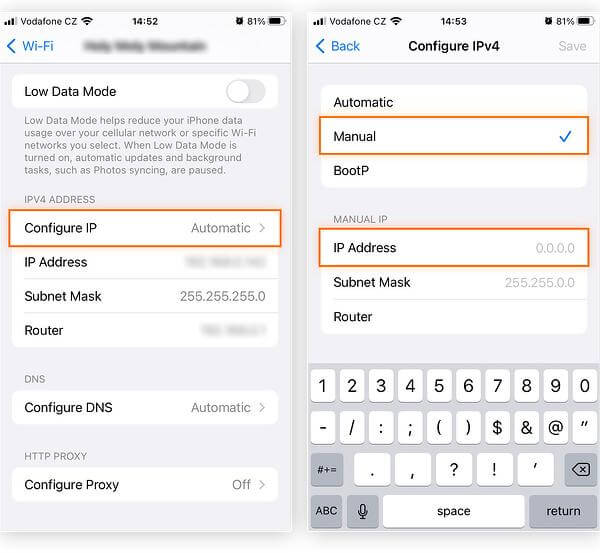 iv. Once you're connected to the proxy server, open TikTok and start browsing! Your location will now appear as whatever location you selected when you signed up for the proxy service.
3.Using the Algorithm of TikTok
3.1 What is TikTok's Algorithm
If you've ever wondered whether location affects the TikTok algorithm, you're right and the answer is yes. The TikTok algorithm is a set of codes that helps to push content to users based on their location and preferences. This ensures that users get the most relevant content for their region and helps to keep them engaged with the app. The algorithm is constantly being updated and tweaked by TikTok to improve the user experience.  The algorithm takes into account factors such as location and user preference to determine what content to show . It works well, even thought there are users have complained that the TikTok algorithm pushes content that is not relevant to them.
3.2 How to make TikTok push content from another region?
There are two ways to make TikTok push content from another region: by letting TikTok remember your preference, or by manually selecting the region you want to see content from. If you let TikTok remember your preference, it will use your current location to determine which region's content to show you.
To manually select the region, you want to see content from, open the TikTok app and go to the "Me" tab. Tap on the "Settings" icon, then scroll down and tap on "General." Under "Region Settings," tap on "Select Region." From here, you can choose which region's content you want to see.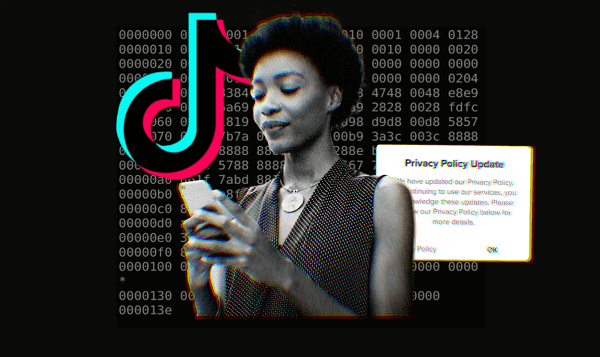 Extra Tip:
Changing the language preferences in TikTok As an extra tip, keep in mind that changing your language settings in the TikTok app will also affect which region's algorithm you're seeing. To do this, go to your profile and tap on the three dots in the top right corner. Then, select "Settings" and scroll down to find the "Language" option. Select the language you want to use and exit the app. Doing this will automatically change your location/region to the new language you selected.
People Also Ask About Changing Locations on TikTok.
1.Why TikTok is not working?
There are many reasons why TikTok might fail to work for you. Some of the top reasons could be because it is banned in your region or due to network issues. Be sure to check it out.
2.Does TikTok detect VPN?
TikTok does not detect VPN and you'll be safe if you spoof your location using VPN or any of the location spoofing apps such as ClevGo.
3.How do I stop TikTok from tracking my location?
You can simply stop TikTok from tracking your location by turning off the GPS location service on your TikTok app. To do this, go to settings then privacy, and personalize to your preference.
4.Why can't I change my region on TikTok?
TikTok is designed to work with your device's actual location, so using a VPN to change your location won't work.
5.Is TikTok live based on location?
Yes, TikTok live is based on location. You can change your location/region without changing your SIM card by going to the "Settings" tab and selecting "Change Location."
Final Thoughts
If you're looking to change your TikTok location without having to switch SIM cards, ClevGo is the perfect solution! With ClevGo, you can connect to a VPN server in the country of your choice and access TikTok as if you were physically there. Sure, you can also use the Algorithm to affect the content push in another location. This is a economical way.