There is no denying the fact that all of us hate it when our devices are being tracked. However, there is always an effective way to stop that from happening and spoof location. And the good news is you can stop tracking without turning off airplane mode. Isn't that amazing? So how to stop your phone from being tracked?
Well, keep on reading to know how you can do that. But before moving on to that, let's first understand what exactly airplane mode is.
Stop GPS Tracking Without Turning Off Airplane Mode
Part 1 Everything You Should Know About Airplane Mode
1. What is Airplane Mode & What Does Airplane Mode Do?
As we mentioned, you can stop your phone from being tracked without turning off airplane mode. But what exactly is airplane mode? Airplane Mode is basically a setting on your device that you can enable to make your phone disconnect from WiFi, Bluetooth, or any other network.
Now, this does not mean you can not use your phone or device. You can still use your device and carry out whatever task you want, such as playing offline games. With that being said, you would not be able to do things that need internet or signal, like using WhatsApp or Instagram.
2. Does Airplane Mode Turn off Location and Stop GPS Tracking?
Now a lot of times, people tend to think that enabling the airplane mode would also turn off the location and ultimately stop GPS tracking. Well, unfortunately, that is not the case. The Airplane Mode does turn off the WiFi as well as the cellular services. However, it does not have the ability to disable the location. GPS is basically a totally different technology. It makes use of the satellite to send and receive signals instead of WiFi or cellular services. This is the reason why turning on airplane mode wouldn't prove to be effective in terms of disabling the location and GPS tracking.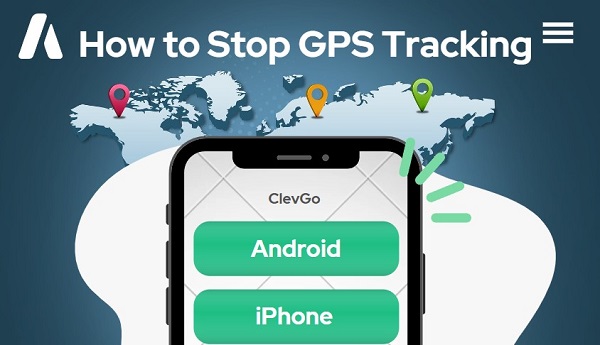 3. How to Turn Airplane Mode on or off?
Even so, we also provide the steps of how to turn off airplane mode, if someone need.
Step 1:: Open the settings of your device and click on the Network and Internet options.
Step 2: Choose airplane mode and turn on or off.
Remember, enabling airplane mode would turn off your WiFi, cellular services, and Bluetooth.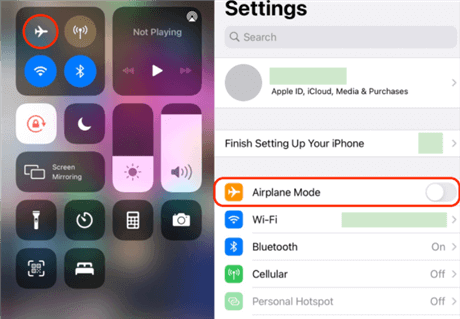 Part 2 How to Stop Tracking without Turning off Airplane mode?
1. Spoof Location to Prevent phone from Being Tracked [Android&iOS supported]
1.1 An overview of ClevGuard
So how to stop GPS tracking without being required to turn off airplane mode? Well, ClevGuard is the answer. ClevGuard ClevGo is the premier product and top-notch GPS spoofer that allows users to spoof their location of GPS in the best manner possible.
For example, you are present in one place or location, but ClevGuard ClevGo would make it appear as if you are in some other place. Let's say you are present in the US, but by using ClevGuard ClevGo, you can show your location as Mexico, Canada, or any other place throughout the globe. This is certainly a great way of saving yourself from being tracked, and by making use of this top-notch product, you can further enhance your privacy as well.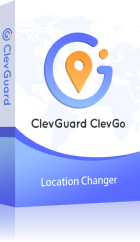 A few key features of this product
Easy to change specific GPS location on your device to anywhere
Naturally simulate the GPS movement including the route and speed
Works on all types of location-based apps
Support Joystick Mode
Supports all types of iOS and Android Devices
Jailbreak and rooting are not required
1.2 Steps to Stop GPS Tracking with ClevGo
Step 1: Download and install the ClevGo on your Windows or Mac. Once you have done that, click "Get Started."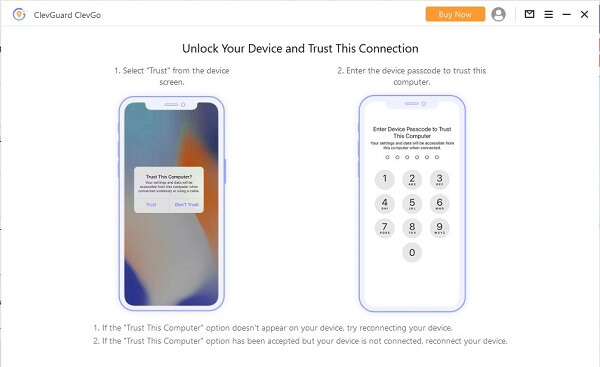 Step 2: Connect your device to the computer. You can either do that using a USB or through Wifi. After that, you can click "Trust," type in the password, and finish the process.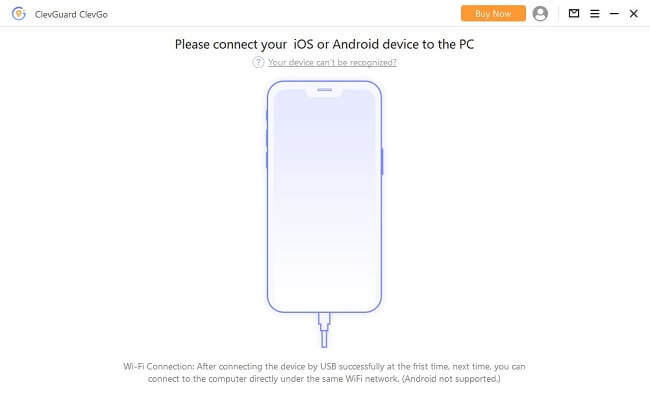 Step 3: Your map will be loaded within 2 seconds, you can use the "Teleport Mode" to further change the location, which you can find in the upper right corner of the dashboard. Once you do that, enter the address to search the location you want.
Step 4: Click on "Move" and the location on your device will be changed.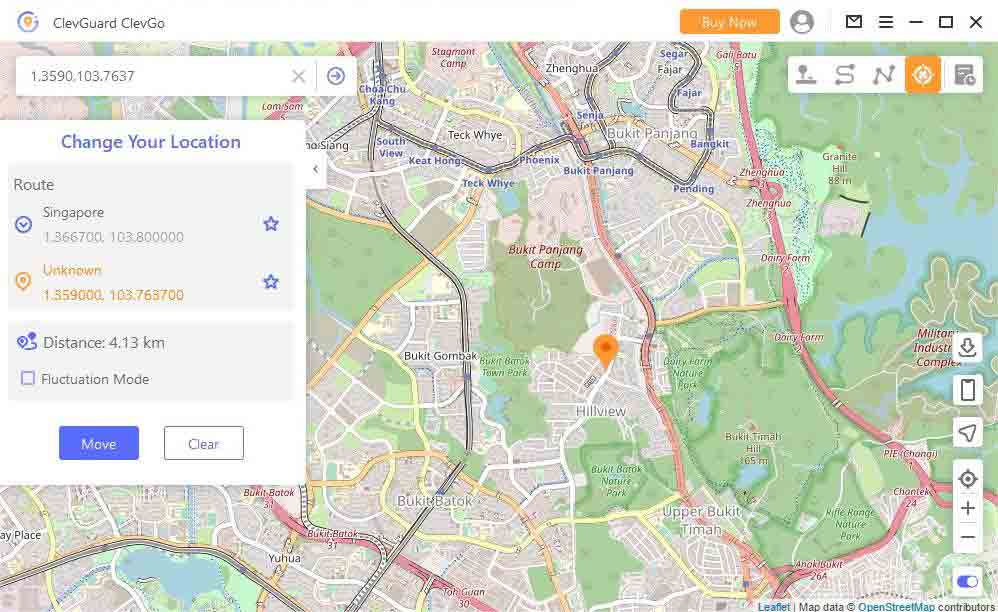 Wasn't that easy?
2. Disable Location Services
Another great way to stop your phone from being tracked is using your phone's own settings. You can use the settings on your phone and disable the location services. This will allow you to stop GPS tracking.
2.1 For iPhone
To turn off the location service on your iPhone, follow the below-mentioned steps.
Step 1: Go to the settings of your iPhone device and then scroll down to privacy.
Step 2: Tap on "Location Services," which you will find at the top. Once you have done that, scroll down and click "System Services."
Step 3: Turn off the location of whatever specific thing you need.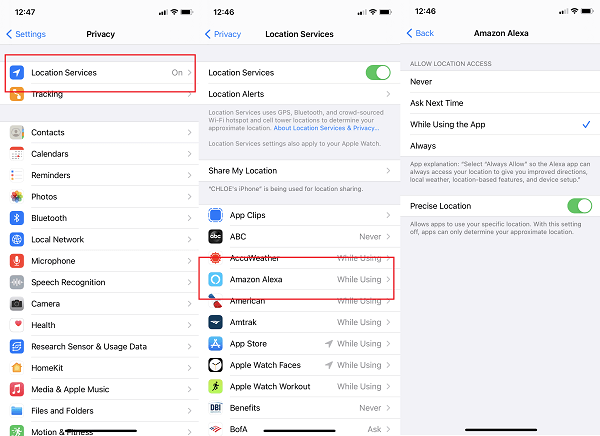 2.2 For Android
If you own an Android device, follow the steps mentioned below to turn off the location on your device:
Step 1: Search for the settings on your phone and once you have found it, tap on it.
Step 2: Tap on the "Privacy" or "Connections" tab (Depending upon the type of device you have).
Step 3: Select the option of "Location." Then, turn your location off.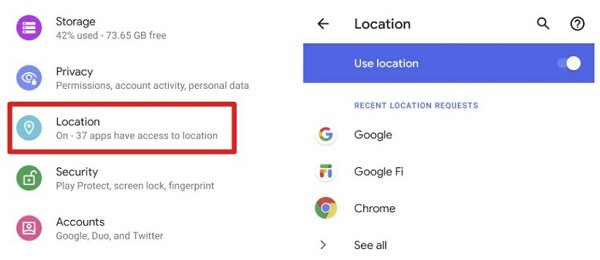 2.3 Limitations
Now, although you can apply the aforementioned ways of disabling your location, there are a number of limitations attached to it. As many important apps, such as shopping and restaurant apps, function using the location, disabling it would further impact the activity of your phone. This, however, is not the case with ClevGo. The number one GPS spoofer app allows you to spoof location, which will ultimately help you use such apps without any issues.
Part 3 Bonus Tips: How Do I Know If My Phone is Being Tracked?
If you want to check if your phone is being tracked or not, follow the below-mentioned tips.
1. Check Battery Healthy
A lot of spyware apps consume massive battery power to function. Check your battery health, and if you notice that it drains quickly, this can be an indication that your phone is being tracked by an app or stalkerware.
2. If Apps Run in the Background without Your Initiation
This is called unprompted activity. If you see that any app is running or any activity has taken place on your phone without your initiation, this is a clear sign your phone is being tracked.
3. If Appears Unfamiliar Apps
Have you ever noticed any unfamiliar apps on your phone that you haven't downloaded? Well, if you have, there are chances of your device being tracked. This could also mean that a hacker has used spyware to infect your phone.
4. Using the Anti-Spyware tool to Scanning Phone
This is by far the most effective way of knowing whether your phone is being tracked or not. ClevGuard Anti-Spy Software can be a really great tool for that purpose.
To use it, follow the below-mentioned steps:
Step 1: Download and install the software.
Step 2: Start the process of scanning and detecting spyware by tapping on the "Scan" option.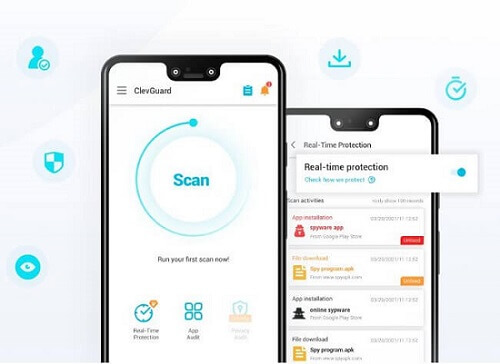 Step 1:: As the scanning process comes to an end, you can see what the results are and then remove the spyware found by the ClevGuard software.
Conclusion
No doubt, privacy is the right of every human being out there. For that purpose, it is important that we stop our phone and GPS location from being tracked. ClevGuard ClevGo can certainly be a fantastic option in this regard. Follow the aforementioned tips, download and install the premier software, and boost the security of your phone in the most effective manner.