Grindr is one of the largest geo-social network apps because of its amazing features and simple-to-use interface. This popular dating application is accessible on both App Store and Play Store. One can easily unlock more profiles at the desired location using the fake GPS on Grindr. Here in this article, you will get a complete guide on how to fake GPS locations on Grindr. Check the guide below for detailed insight.
4 Hidden Tricks Set Fake GPS Location on Grindr
Part 1 About Grindr
1. What is Grindr?
Grindr is a hookup application for bisexual, gay, trans, and queer people with stunning use of your GPS data. Like other dating applications, people can also browse the profiles, select one of their choices on Grindr, and start chatting, which can be browsed by distance. When you find someone, you can see the member's full data on the profile and send chat messages.
2. Why Do People Want to Fake Locations on Grindr?
For many users, Grindr provides a platform that allows them to easily check out the profiles of all people nearby and communicate with them. One can even look for a date online. However, some people always have bad intentions while using the Grindr app, which can harm your privacy. And some people would like to find more peoples to meet. If you are looking for ways to change or fake your Grindr location, then you are at the right place. This article entails five hidden tricks that set fake GPS locations on Grindr.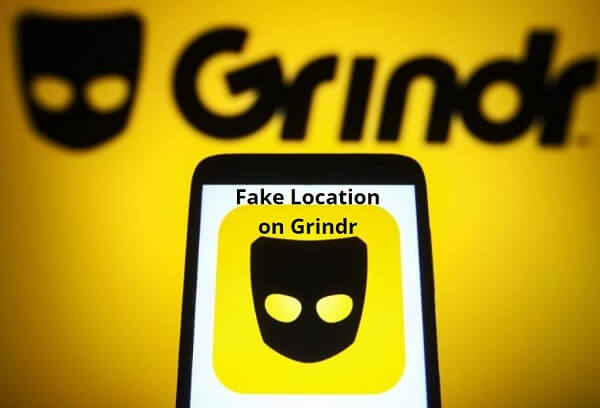 The Top 4 Hidden Tricks to Set Fake Location on Grindr
1. Fake Live Location on Grindr with ClevGo Location Changer
1.1 An Overview ClevGo
How to set fake location on Grindr? Well, most people wonder how to change the GPS location on their phone without difficulty. Different spoof GPS location-free tools are available for users in the market today. ClevGuard ClevGo is one of the most popular tools to help people fake their location. The best thing about this tool is that it is 100 percent reliable and authentic. It supports multi-devices and is simple to use. The tool allows its users to pick the fake location of their choice by entering the desired coordinates on the map.
1.2 What makes ClevGo Stand Out from Others When spoofing Grindr?
In this section, you will learn about the prominent features of the ClevGo tool that make it stand out among other applications and software available in the market today. Read the points below for an in-depth understanding.
It works with most location-based applications.
This amazing application works with a lot of location-based apps. One can easily fake their location anywhere on different social platforms, installing applications, AR games, and more, by using the incredible ClevGo software. The entire process of spoofing your GPS location on your phone is a lot easier and simpler.
It stimulates the route and the speed.
With the help of Two-Spot mode, users can easily set up the two coordinates and map points without difficulty. Doing this can easily trick people into believing you are somewhere else. Similarly, the multi-spot mode is an expansion of two spot modes. Using this feature, one can easily set more than two points on the map. One can easily set the driving, running, or walking speed according to their choice.
joystick enables users control direction flexiblely.
When playing PR games, joystick mode is a great choice. With that, you can control the direction in a 260-degree. Also, you can use keyboard or mouse to change the location direction.
Supports 10 devices.
If you are iOS devices, after connection, you can control 10 devices' location change at the same time.
Tip:
Note that ClevGo can fake a specific location and customize the route. Also, it can set an autoroute change according to user choice, while Grindr can sense when different people are around based on distance.
1.3 Steps to change location on Grindr
The incredible ClevGo works flawlessly on all kinds of location-based applications. People love using ClevGo as it does not require jailbreaking or rooting on your device. To install ClevGuard ClevGo on your device, one needs to perform the below-listed steps one by one.
1. Download and Install ClevGo on your Device
First of all, download and install the ClevGo tool on your computer. For this, visit the website, i.e., www.clevguard.com, or click below the bottom to download the software on your device. After this, click on "Get Started" to begin the process.
Download for WindowsDownload for Mac
2. Connect your Device
After this, attach your phone to your PC or computer using a USB cable. The next step is to unlock your phone setting and click on the "Trust" option to complete the process.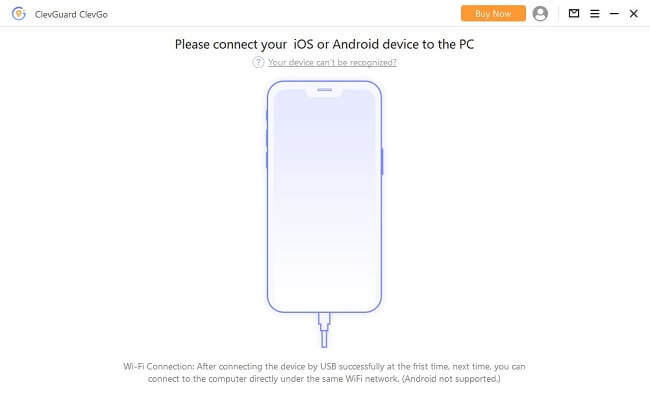 3. Load the Map
Once a user connects their device successfully, you will see a map. Now find your current location.
4. Change your Location Using Teleport Mode
The next step is to replace your current location with a fake one. You can easily do this by using Teleport mode. All you need to do is, enter the fake coordinates or address of your choice.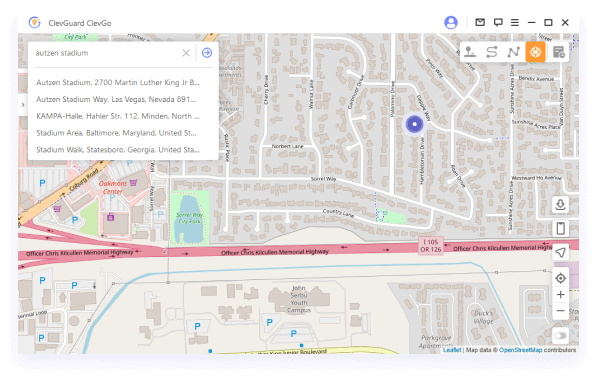 5.Click on Move
Once entered the destination, a simple click of "move" can fake your location to a new one.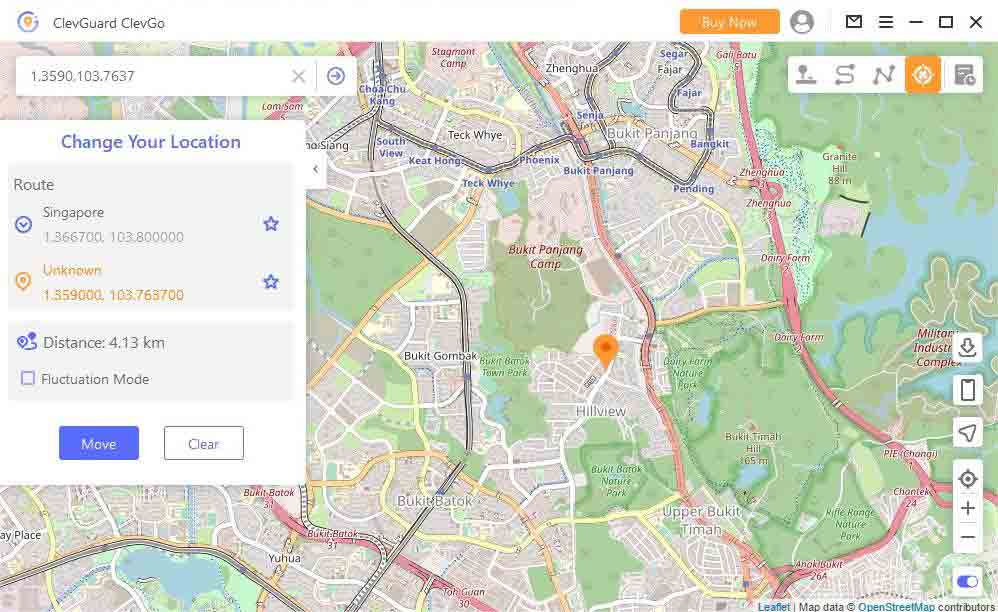 Tip:
If you want to stimulate your GPS movement, click the "Two-Spot" or "Multi-Spot" option. Once you arrive at the final point of the map, you will get a completed notification on your device.
2. Set the Location Manually in Android Studio Emulator
The Android Emulator helps in simulating different Android devices on your PC so that you can easily test your application on different Android API levels and devices without any need for a physical device. The emulator offers different advantages to its users, such as high fidelity, speed, flexibility, and more.
The steps to set Android Studio Emulator
1. Reset your Emulator Run your emulator
2. Create GPX File
Option 1: Use Google Maps to create
Go to Google Map, and choose the start location and final destination to create a route. Then, copy the link from the browser.
Find a GPX-created website and past the above link, then click" Let's Go". The GPX file will be downloaded.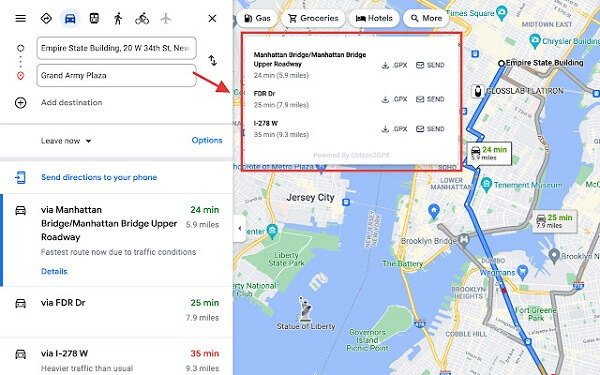 Option 2: Use some online GPS Track Editor tools to create.
Click the "Load GPS/KML" button" to load the created file to your Emulator. Then Set your preferred speed.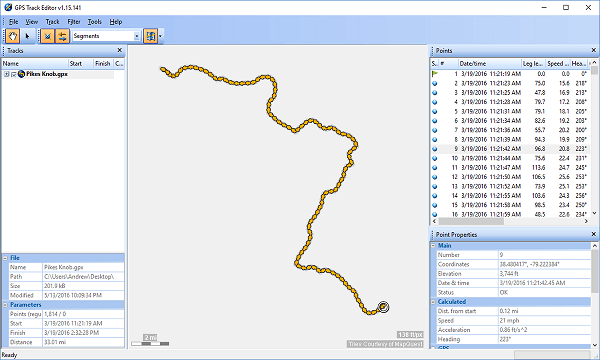 3. Select the Location of your Choice
After this, navigate toward the "More" option and select Location. After this, enter the coordinates of your lat-long and press Send. After this, close the window, and you are done.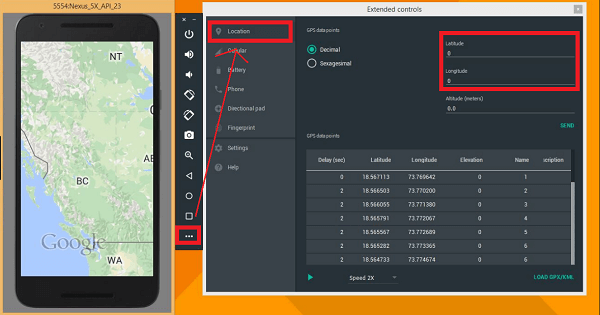 NOTE:
Note that this way is quite more complex than the previous way, especially for those individuals who are unfamiliar with some related technical skills. And the most inconvenient thing is that it is very inflexible in speed changes.
3. Change to a New Location by VPN

VPNs are extremely popular these days for various reasons. It is an exceptionally thriving approach to changing GPS Location on Grindr. All you need to do is, pick a reliable VPN so you cannot face any trouble later on. Some trustworthy options include Hola VPN, Express VPN, and Nord VPN.
Steps to change location using VPN
1. Install and Launch VPN
The first step is to install and launch the VPN of your choice. We are considering Nord VPN here. To create an account, the user must tap on the "Sign Up" option to complete the registration process.
2. Select the Server
After this, select the server and click on Quick Connect. By doing this, your phone will connect easily to the internet, and you can surf the Grindr app without difficulty.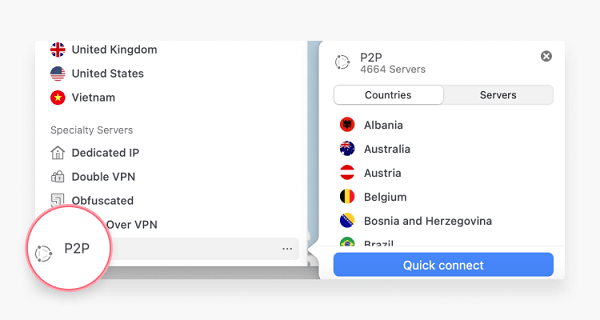 NOTE:
As VPNs only change the location to a country or city instead of specific spots, it may influence the accuracy of the search for members on Grindr.
4.Change IP Address by Proxy Server
Proxy Servers are very similar to VPNs but without such high security, as it often lacks encryption. In a way, it has some potential for data leakage. Anyway, it works with a middle server so that others will see the proxy server's IP instead of yours. You can find many free or paid proxy server lists online now, then, use them to fake IP addresses, but watch out if the free lists are safe. In this way, there are the most popular types of proxies:
HTTP/Sproxies: In HTTP proxies, the server certificate is not verified. However, HTTPS proxies verify the server's certificate in order to support both secure and anonymous connections.
SOCKS proxies: Enables users to conceal their virtual location (also known as location spoofing). You can prevent web services from seeing your IP address by using a SOCKS5 proxy.
SSH proxies: Dynamic port forwarding, sometimes referred to as dynamic tunnelling or SSH SOCKS5 proxy, enables you to define a connecting port that will dynamically redirect all incoming traffic to the remote server. The SOCKS5 proxy server function of your SSH client is enabled through dynamic port forwarding.
Steps to change your IP Address
For Android:
1.Tap "Setting"> "Connections"> "WiFi"> Click the gear icon of your current network.
2.Tap IP settings, and enter a new IP, then save.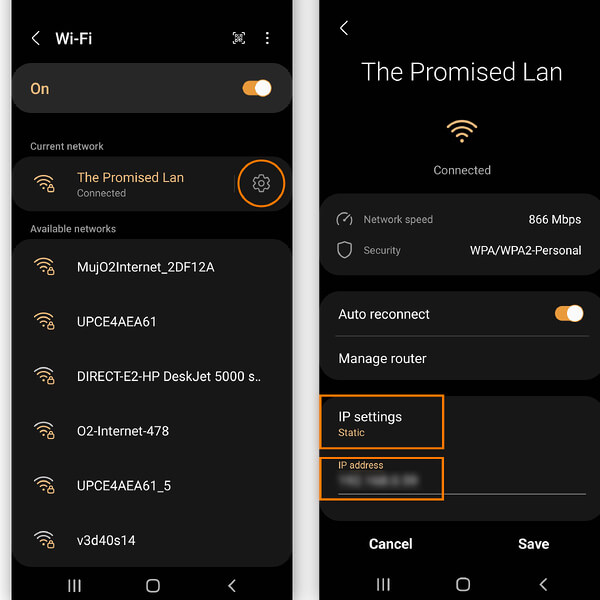 For iOS:
1.Tap "Setting"> "WiFi"> choose your current network.
2.Tap "configure IP">choose "Manual">Enter a address.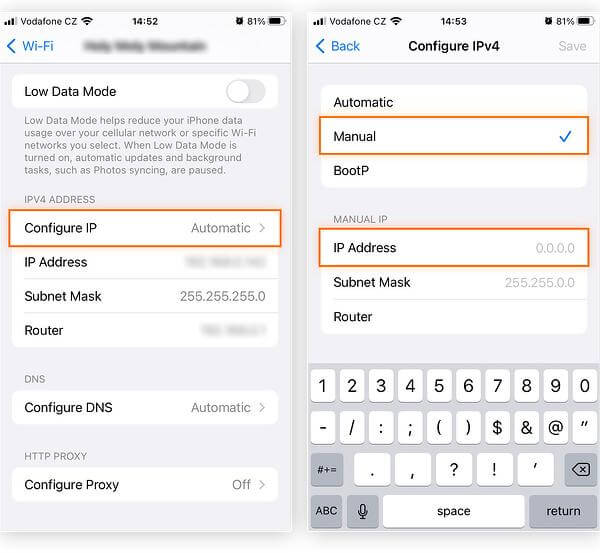 Other Tips to Use Grindr
1. How to Identify Fake Grindr Profile?
One of the simplest and easiest approaches to spotting a fake Grindr profile is that the user profile picture doesn't match up completely.
2. How to Find Someone's Grindr Account?
Unfortunately, the application does not allow users to for a specific profile. The app contains an algorithm that only shows matches inside a 50-mile radius unless you ask to show results greater than this range.
3. How to Disable Show Distance on Grindr?
To disable the "Show Distance" feature on Grindr, navigate toward your profile and tap on the Settings gear. After this, click on the "Show Distance" option and disable it.
4. Can I use Grindr without the app?
Yes, one can easily use Grindr without the app. For this, one needs to download an emulator on your device to use Grindr without an application.
5. How to stay safe while using Grindr?
The app is completely safe and secure. However, some of the additional measures that one can take for security are clearing all your photo metadata from time to time. Moreover, always be smart about showing your distance to others and more.
Conclusion
With all tips listed above, one can easily change their location on Grindr without any difficulty. As a location-based social App, location is the most important to decide who you can meet. So how to change location on Grindr? Well, you already know 4 ways of spoofing the location on this app, but the best is through the ClevGo app. Check the guide above for an in-depth understanding.