Because Pokémon Go is a location-based game, one of the most important components of playing it is just getting out and wandering around. However, some Pokémon Go player doesn't have the time to go out and collect Pokémon in the wild. People are interested in this because they want to know how to play Pokémon Go without moving around. Trainers of Pokémon all across the globe like to capture Pokémon without ever having to leave the convenience of their own homes. Today, we are going to discover how one can spoof their position and become a Pokémon Master by using location spoofing apps available for both Android and iOS.
We will take a more in-depth look at how to play Pokemon go without moving, as well as some of the game's fundamental mechanics and a few other related topics.
Part 1 Can you Play Pokemon Go without Moving?
The answer is "yes," you may play Pokemon Go without leaving the comfort of your own home. Since Pokemon Go was released, many players tried to walk n Pokemon Go without walking to experience different ways of playing. As the demand grows, more and more related location spoofers and methods are becoming available. Some players put the mobile phone on the robotic floor cleaner, or use the third part tool to simulate the GPS movement. Anyway, the fact that fans of Pokemon may now play the game indoors utilizing augmented reality technologies rather than going outdoors is fantastic news for those fans. All that is required of you is to follow a few simple steps.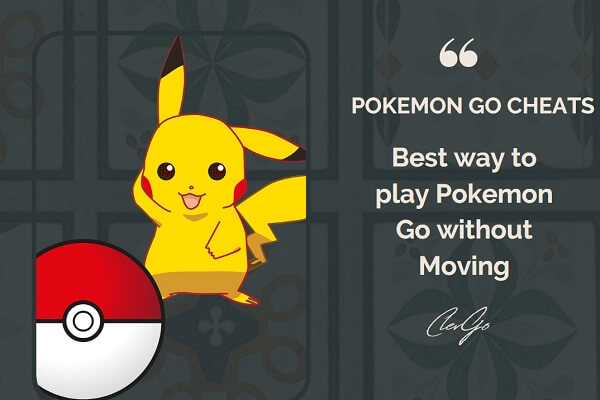 Part 2 How to Play Pokemon Go without Walking with Pokemon Go Cheats?
Way 1: Use ClevGo Location Spoofer
ClevGo is a popular Pokemon Go cheats tool that was developed to handle location-related problems, such as altering, swapping, spoofing, and disguising your location. As one of the best applications ideal for smoothly faking locations on Android and iOS smartphones, it is easy to use and available for download free. With that, you can stop the route at any moment and adjust the travelling speed and the journey times. While playing augmented reality applications like Pokémon GO, another fantastic feature is that you are capable of searching for specific locations to use as your location.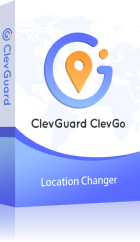 Highlight features of ClevGo
Customize your GPS location to anywhere in the globe.
Make a path on the map and continue it at the pace you choose.
Fully functional with all iOS devices and Android devices, up to Android 13 and iOS 16.
Support for managing up to 10 iOS devices at the same time.
Truly simulate the GPS movement.
Supporting using Joystick to control direction.
How to spoof Pokemon go using ClevGo?
Step 1: Connect your device to the computer:
Setup, then open ClevGo on your PC. To proceed, tap Get Started. Connect your Android or iOS mobile to your PC using a USB cord. Then click "Trust This Computer." After that, it will start loading the map for you. Once the map has been properly loaded, you can find your position on the map.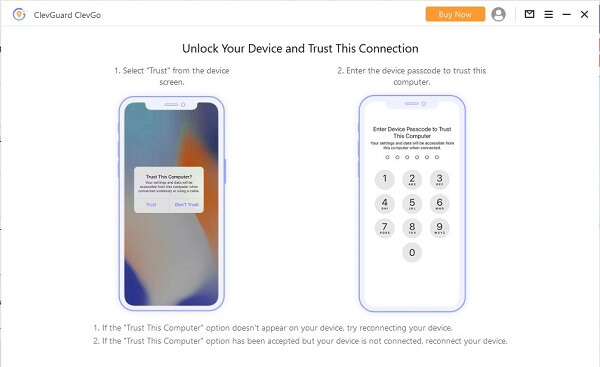 Step 2: Change GPS Location to Anywhere with a Single Click:
Select Teleport Mode from the top right corner (the 3rd one) menu. You may zoom in and out of the map and choose a location by sliding your cursor.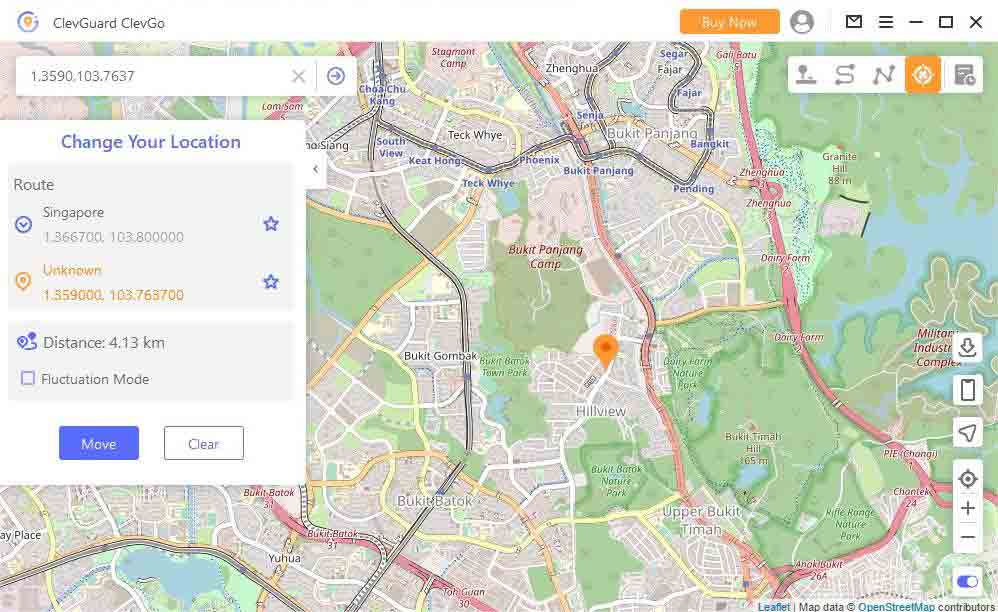 Step 3: Induce GPS Movement using Tailored Route - Employing Two/Multi Spot Mode:
Select the Two-Spot Mode or Multi-Spot symbol in the upper-right corner to design a route. Create a path on the map. You can observe that your present location is shifting at the same time.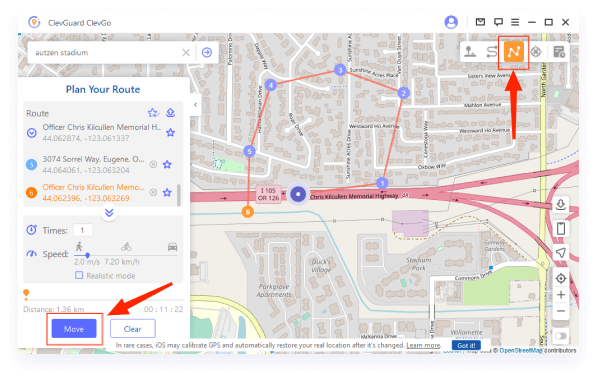 Way 2 Use Fake GPS Go
Somewhat of posting inquiries like "Can you play Pokémon Go without moving?" on online message boards, try searching the Play Store instead. Fake GPS Go, another helpful app for Android smartphones, may be found here. This App is dedicated to Changing the location when playing Pokemon Go on Android. You can use it to let the system think you are in another place outdoors.
Get this tool up and running by following the instructions below:
Step 1: You first need to get into your device's settings menu and toggle on Developer Options. The "About Phone" or "Security & Privacy Settings" menu item may be where you'll locate this feature, depending on your smartphone.
Step 2: Input a False GPS Coordinate Go as the Mock Location app and allow all permissions necessary for the app to function without disturbance.
Step 3: Once the app has permission to monitor your device's location, you may move the app's focus to any area you choose, and the Pokémon Go app will update accordingly.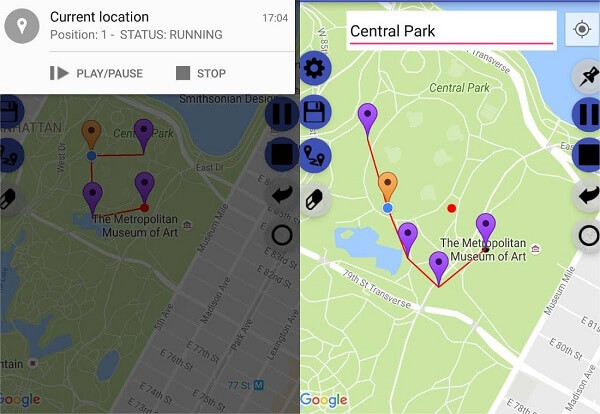 Way 3: Use Pokemon Go++
Suppose you are a newcomer who is not acquainted with the world of Pokemon and has not heard of Pokemon go++. In that case, the following information will assist you in comprehending the overall idea that underpins Pokemon Go++.
Users of Pokemon++ have access to a wide array of features. The following are examples of some of them:
Features of Pokemon Go++
It helps teleport to another place in the world. Includes the joystick to more accurately simulate the feeling of walking in real life
The incredible quality of the toss of the Pokeball.
The use of a tap for both walking and teleporting is a feature.
This item grants stats and inventory.
A close sensor.
Since we've covered you, you don't need to worry about anything if you utilize Android. Here are the following procedures to obtain the Pokemon go++ apk on an Android smartphone. Pokemon GO++, often known as PGSharp, is the cracked version of Pokemon GO.
Step 1: Find the Pokemon Go++apk file on your Android smartphone.
Step 2: Enable your unknown source on "setting".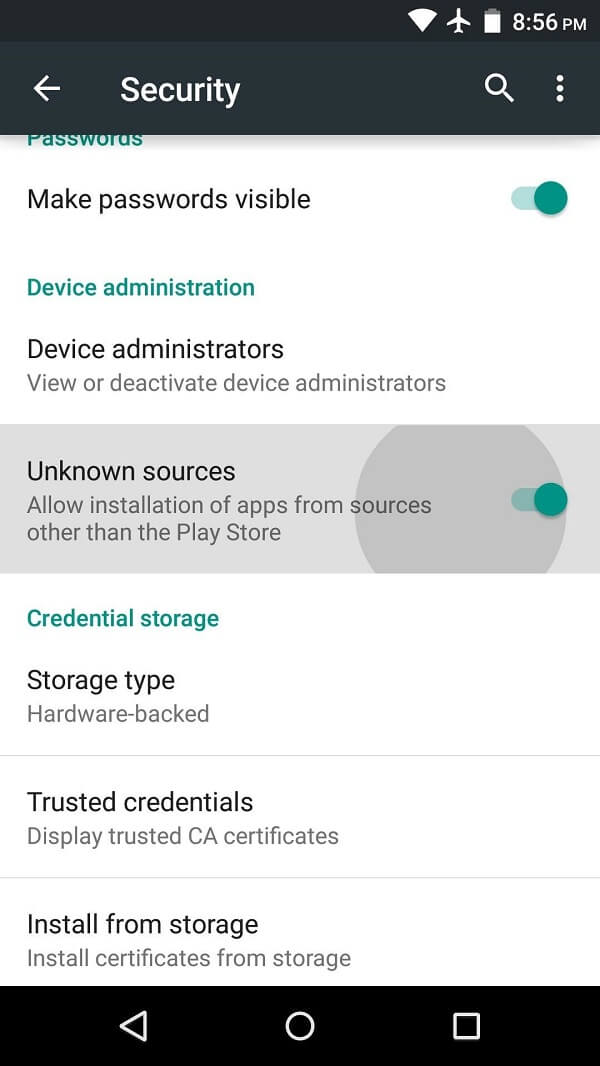 Step 3: Install the file, and then use your Pokemon GO username and password to sign into the game.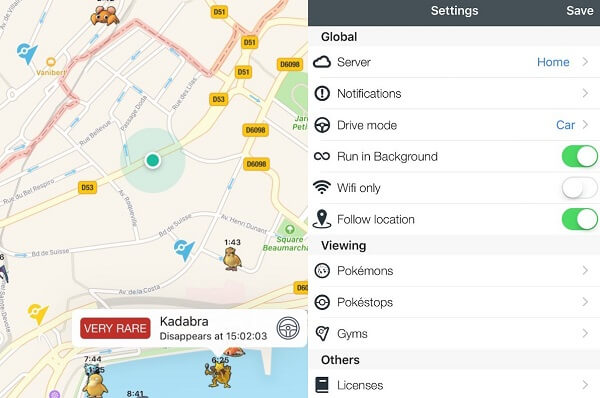 NOTE:
It is important to remember that PokeGo++ was made available for both Android. If for iOS devices, it requires a jailbreak and uses Cydia to install this application. For those unfamiliar, Cydia Impactor is a specific iOS programme that allows users to download and sideload apps on their iDevice without jailbreaking it. But we do not recommend jailbreaking your iPhone to use PokeGo++.
Part 3 How to Get Pokemon Less Walking by Using Pokemon Go Items?
Do not want to use the applications to spoof Pokemon Go? Don't worry. Here you can find some tips to get Pokemon less walking even though it does not mean that you are not required to walk. It will improve your effectiveness.
Way 1: Use Incense in Pokemon Go
What is Incense in Pokemon Go, And How to Get it? The incense found at Pokéstops, which can be used to level up or purchase items, is another method for tricking the game into thinking you're walking when you aren't. Incense may be found in your carry-on. Incense may bring the atmosphere closer to your party to help you catch more Pokémon when you don't have time to lounge about at Pokéstops. Using incense, you may attract wild Pokemon to your area.
The following is a guide on how to make use of incense to attract extra Pokemon to your location:
Step 1: First, choose "Items" from the Pokéball menu, then "Incense."
Step 2: When you click the incense button, a countdown for thirty minutes will start in the upper-right-hand corner of your screen. As seen in the graphic below, your avatar would be surrounded by a pulsating pink circle as the game progresses.
Incense will cause Pokemon to be attracted to you and only you while you are playing the game; as a result, there will be more Pokemon available for you to catch.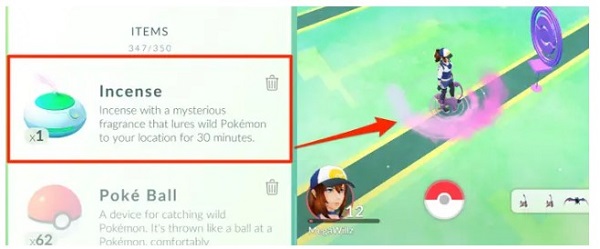 Way 2: Inserting a Lure Module
Another helpful hint for playing Pokemon Go without moving an inch is placing a Lure Module inside a nearby Pokéstop. This will allow you to catch Pokémon without having to move. You may get these lures by checking in at Pokéstops, buying them from the shop, or earning them as a reward for reaching a new level.
The following will demonstrate how to introduce a Lure Module:
Step 1: To get started, go to a PokéStop by clicking on one of the locations on the map.
Step 2: Select the "rectangle" at the top of the screen that reads "Empty Module Slot" if there isn't a currently active Lure Module. You'll realize this if you can see pick petals around the PokéStop.
Step 3: Now, under the inventory, choose "add a Lure Module" by clicking on the corresponding button.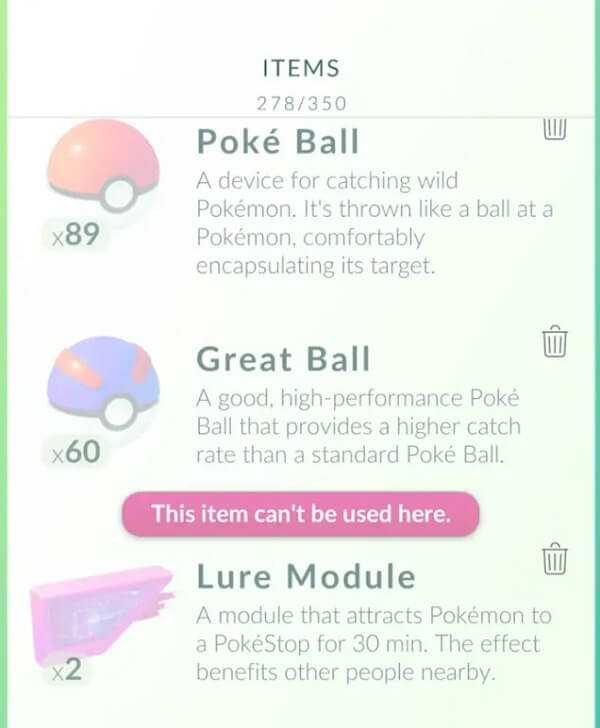 Conclusion:
That is all you need to know about moving around in Pokemon Go without walking. This tutorial has discussed the most effective walking hacks for the Pokemon Go game that are available today. You may use these hacks to attempt to catch more Pokemon or catch them from the comfort of your own home or for any purpose you want. Among that, ClevGo is the most effective location spoofing tool for Pokemon Go cheats, while allowing you to capture as many Pokémon as you like indoors.