Do you want to how to cheat in Pokémon Go? As you know, it is not easy to achieve a level of Pokémon Go without cheating. I believe it doesn't matter how difficult the game is but you can win because multiple tricks are available to cheat in a game like Pokémon Go.
If you are a Pokémon Go lover and want to enjoy levels, read this article here, we compiled 8 best working tricks on how to cheat Pokémon Go.
1.Location Spoofing
The best method for Pokemon Go cheats is location spoofing which is possible with third-party location spoofing apps. For changing location, ClevGuard ClevGo is the best software.
1.1 An overviewing of ClevGo
ClevGo is a smart Pokemon Go spoofer that lets its users change the location of their device to watch the content or play games from Geo-restricted areas like Pokémon Go. The users can easily switch Their Locations quickly without being noticed by the Devices system and by other applications. This tool has multiple modes that help you to play GPS-based games easily. Because of its advanced features, the ClevGo has been one of the best Pokemon Go cheat apps.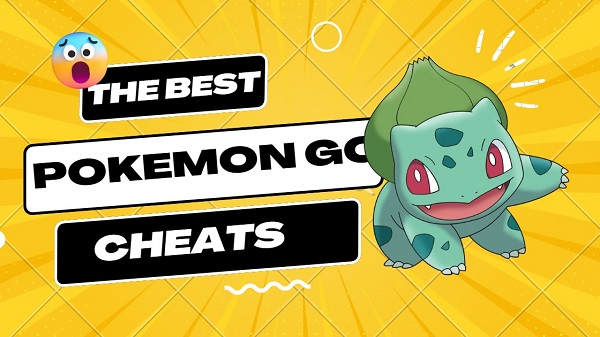 1.2 key features of ClevGo Pokemon Go Spoofer
This is one of the amazing modes of Pokémon Go for fake location. By using Teleport mode, you can set quickly your other locations by entering an address or entering coordinates. By using Maps, you find your desired location and set it. ClevGo Application device will start to show that location to location-based applications.
This is one of the amazing modes of Pokémon Go for fake location. By using Teleport mode, you can set quickly your other locations by entering an address or entering coordinates. By using Maps, you find your desired location and set it. ClevGo Application device will start to show that location to location-based applications.
360 degree & auto marching:
The 360-degree feature is available in joystick mode. In this feature, the application controls the 360-degree movement of the device, and it also shows the path on the Map with an arrow sign or the Joystick where the device has a fake location or has to move.
Customize the route and speed:
Users can identify the best place to spoof Pokemon. Then create their preferred route to catch more Pokemon. Also, the users can set their speed to move, or use an auto responsible speed, which will make Pokemon Go system thinks you are in real moving.
One of the best features of ClevGo is history records. This feature of ClevGo keeps records of locations that we all visited last time and we can use these locations in future too.
Import and import GPX files:
The ClevGo lets the users add GPX files, and the users can export files from it too.
1.3 The steps to spoof the location on Pokémon Go
Step 1: Download and install ClevGo on your PC. After installation, tap on get started option.
Download for WindowsDownload for Mac
Step 2: Now connect your PC and phone to each other via a USB cable and set USB mode on the media sharing protocol.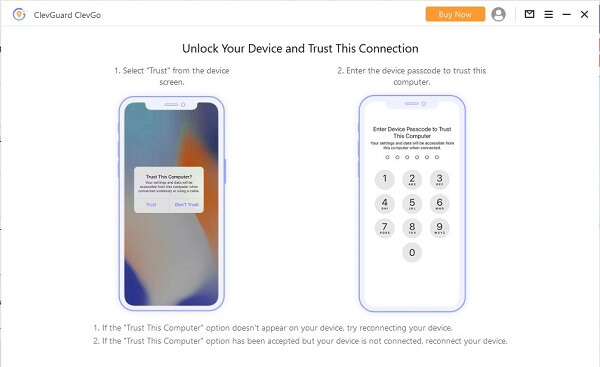 Step 3: Next select a mode to cheat your Pokémon Go game. Set a customized location, tap on the move, and enjoy your Pokémon game.
Tips:
Teleport Mode: One click to quickly change location to anywhere.
Two-Spot Mode & Multi-Spot Mode: Simulate GPS movement.
Joystick Mode: Change location in 360 degree.
2. Use Pokémon Go Cheat Codes
The second easiest and most safe way to cheat Pokémon is by using cheat codes. Pokémon occasionally offers some codes that work fine, and people can enjoy Pokémon GO maximum levels. But the sad thing is that these Pokémon Go cheat codes expire very soon.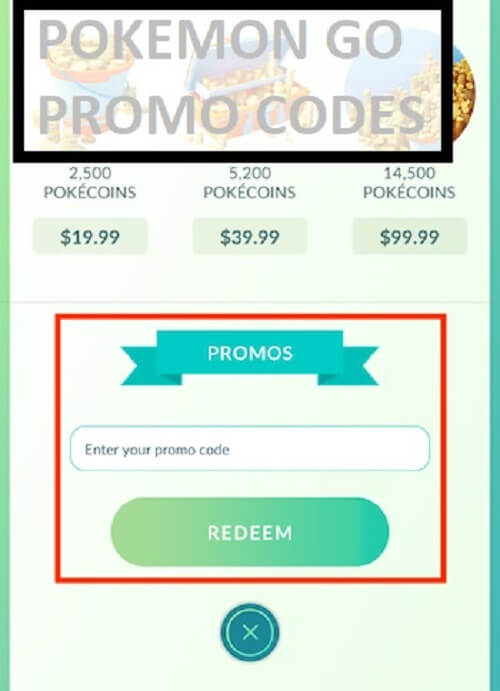 Pokémon Go doesn't have codes that can never be expired. But there are some that are for a long time. It is a fact that because there are not so many codes available out there, Niantic released new ones. These can be for cosmetics, revives, rapid passes, and accessories. These promo codes you can utilize in games. These are for certain time limits. So, you can use them during these times only. Otherwise, they will expire.
There are following codes that are thought to be always valid.
LRQEV2VZ59UDA
UWJ4PFY623R5X
9FC4SN7K5DAJ6
UBCJL9X6RC47A
H7APT5ZTLM45GZV
DYEZ7HBXCRUZ6EP
K8G9DFV4X7L3W
TRFJVYZVVV8R4
944231010271764
6W2QRHMM9W2R9
844316465423591
6W2QRHMM9W2R9
6ZXTNRFY
LRQEV2VZ59UDA
VVM87WGMMUZHTB8X
VNDJPDJM42KJ8TWQ
3. Locate Pokémon With Tracker
If you want to catch new Pokémons for free, you should use trackers to locate Pokémon around you. It is a safe and easy way to enjoy your Pokémon Go game in the best way because you can locate different Pokémon around you, which you can track without using trackers. There are different trackers, but PokeHunter is the best.
PokeHunter is a top-class tracker that gained popularity in the Pokémon Go community because it helps almost all Pokémon Go players to find the best place to catch Pokémon. This tool shows all locations where Pokémons is available to catch.
Especially, it shows nearby gyms where new Pokémon are available in high quality and provides raid boss information. It is used to use any Pokemon Go player can easily use it.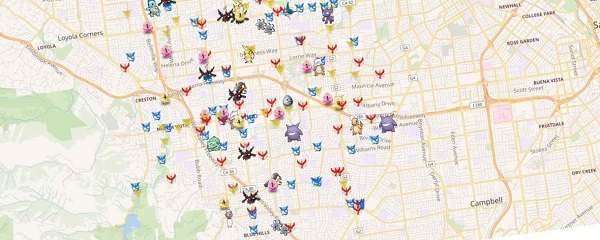 4. Kick other Pokemon out of a gym
This is the easiest trick to take control of a powerful gym that is full of Pokémon. If You have three players, with You can easily kick out any powerful Pokémon and fully charged Pokemon like Greninja and Dragonite.
how to cheat Pokemon Go when Kick other Pokemon out of a Gym
Step 1: Start a gym battle with three players.
Step 2: players one and two will immediately drop out, while player three will keep battling.
Step 3: Players One and two will join a new battle with two players.
Step 4: Player one will drop out immediately, while Player two will keep battling.
Step 5: Player one joins a new battle and keeps battling.
Step 6: Players one, two, and three all finish the battle at the same time.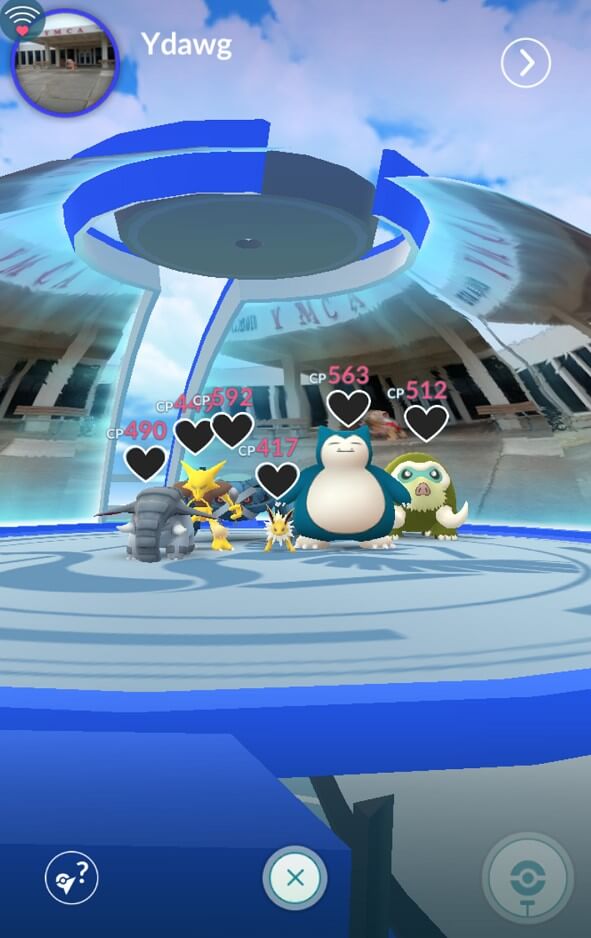 5.Auto-IV Checking
There is also another method that uses a third-party app IV checkers. The Auto-IV checker is a great Pokemon Go cheat app that will tell you the individual value of a Pokémon and allow you to see which of your pocket monsters are the best to evolve.
Usually, players can only see the CP or combat power - of a Pokémon. An Auto-IV checker app appraises your creature and helps you decide whether it is or not worth pumping it full of rare candies and evolving it.
5.1 How to use Auto-IV checkers for Pokemon Go cheat.
Step 1: Download the Android emulator on PC, install it.
Step 2: After installation, open it and search Auto-IV checker online and install it.
Step 3: After installation now use it to check IV of each Pokémon.
5.2 Risks
No doubt that the IV checkers app helps you in maximizing your Pokémon. But the Pokémon Go application does not like these third-party apps. If the Pokémon system finds that you are using IV checkers, you may be banned. So, usually, we do not suggest using this way to cheat Pokemon Go.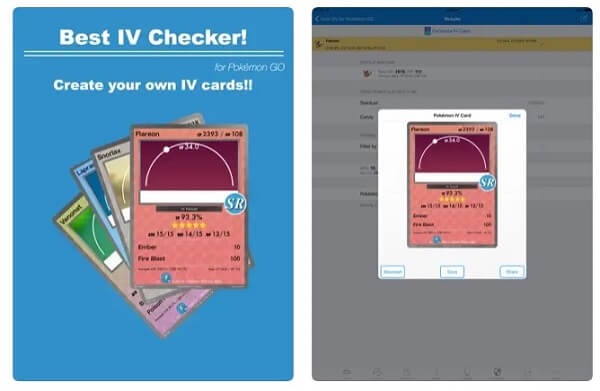 6. Increase Pokemon Amount by Botting (Not recommended)
The most dangerous way to cheat Pokémon Go is by using a bot to increase Pokémons. The laziest of the lot usually use this hack. Most people who don't want to make any effort can use bots to do their bidding. Multiple bot accounts can be set to automatically spoof your exact location and catch Pokémon for You. They can visit different places and catch powerful and rare Pokémon for you.
Using this method, you can simply rest and sit back while the bots will continue to collect Pokémon for You and help you gain rewards and XP points. But his method has a lot of risks, so we don't recommend this.
Risks:
This is a very easy way to progress through the game in a very short span of time. But the sad point is that it takes the fun out of the game. Niantic has worked so hard to eliminate bots from the game. It imposed shadow bans on various bot accounts, which doesn't allow them to catch good quality Pokémons, and they end up catching low-powered Pokémons. They also slash out all the Pokémon gained unfairly, making them useless in the battles.
Additionally, they can permanently ban your account if you use a bot.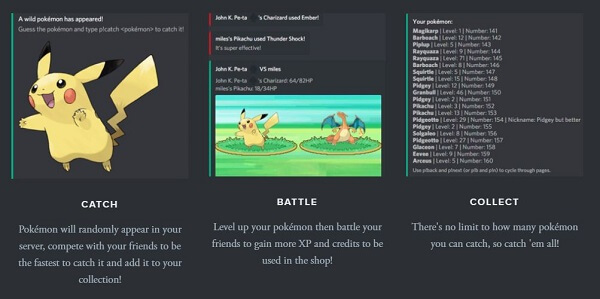 7. Catch Pokémon Without Carrying a Mobile Phone
Do you want to catch Pokémons without carrying a mobile phone? Yes? Then use the Pokémon GO Plus device. Pokemon Go plus is a device that enables players to interact with Pokémon Go without even looking into their small smartphones.
It works on both iOS and Android. You can connect to your smartphone through Bluetooth. It sends notifications to players about nearby Pokémon and pokestops. Your phone will start vibrating, and the LED will flash green when Pokémon is nearby. You can press the button when you are about to throw a Pokeball. If you have a successful catch, the device vibrates and flashes.
Your Pokémons goes, it will vibrate, and the LED will flash green. If you didn't catch the Pokémon before, an LED flashes yellow.
Steps to catch Pokémons without carrying a mobile phone
Step 1: Buy a Pokémon GO Plus device.
Step 2: Now open the Pokémon GO app, go to Map, and select the main menu Touch the Pokémon setting now, search your Pokémon device, select your device.
Step 3: After a successful connection, your Pokémon Go Plus device will vibrate.
Step 4: If you press the Pokémon Go button, it will automatically try to catch the Pokémon.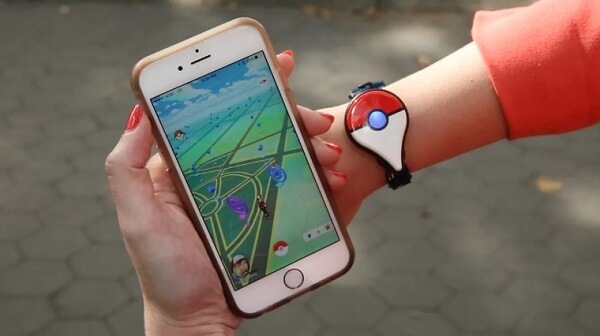 8. Account Sharing
It is a very harmless cheat method that has been featured in the list of best Pokémon Go hacks because it is simple and easy to pull off. You just need to share your login credentials with your family and friends who live in any other city or country and have them collect Pokémon for You. In this way, you will be able to catch very rare and unique Pokémon.
In this way, you can add very special Pokémon to your collection, which would never naturally spawn in your locality. So, if you have your friends and family living in any other city or country, then you can share your account with them and have them collect some great Pokémons for you.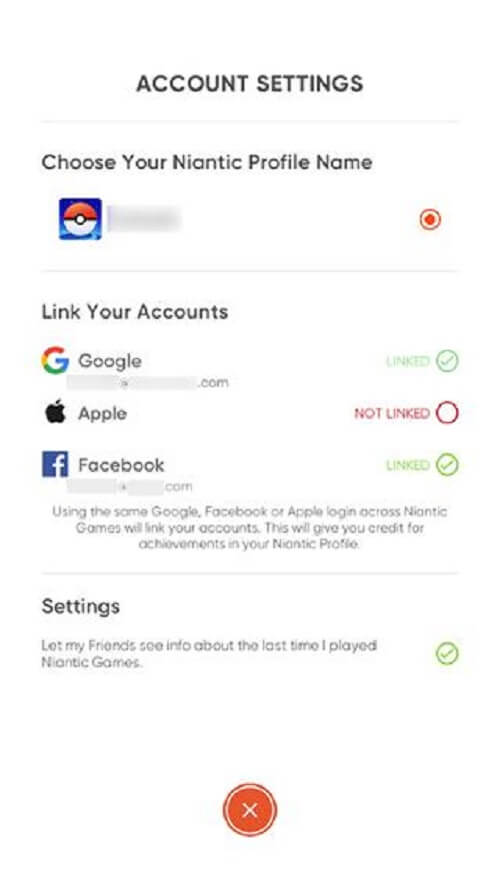 Conclusion
There you have eight best Pokémon cheats that help you to play Pokémon GO games in a more fun way. But we really do not recommend the botting method for Pokemon Go cheating because it is too risky. But If you want to spoof Pokémon GO location safely, use the ClevGo spoofing app.