Are you a Pokemon Go fan who can't get enough of catching virtual creatures in the real world? Do you wish you could access Pokemon in other parts of the world without having to travel there physically?
If so, then you may be interested in using a Pokemon Go spoofer iOS. In this review, we'll be exploring the top 5 Pokemon Go spoofers for iOS in 2023, giving you the ability to change your GPS location and catch Pokemon from anywhere you want.
Pokemon Go Spoofer iOS Review
Part 1: How to Choose Pokemon Go Spoofer iOS?
When choosing a Pokemon Go spoofer for iOS, there are a few key factors that you should consider:
Ease of use: Look for a spoofer that is easy to install and use, with a user-friendly interface.
Compatibility: Make sure that the spoofer is compatible with your device and the current version of Pokemon Go.
Safety: Choose a spoofer that is safe to use and won't get you banned from the game.
Reliability: Look for a spoofer that is reliable and consistently works as intended.
Features: Consider what features are important to you and choose a spoofer that offers those features. Especially in Pokemon Go this kind of location-based game, it is best to pay more attention to if the spoofer can simulate the GPS movement in a realistic method.
It's also a good idea to read reviews from other users to get an idea of which spoofers are the most popular and effective.
Part 2: The Best Pokemon Go Spoofer iOS in 2023--Detailed Review
1. ClevGuard ClevGo
Rate:
1.1 What is ClevGo
Spoofing your location while playing Pokemon Go on iOS can be beneficial in terms of protecting your privacy and ensuring a safe and uninterrupted gaming experience. One popular app that can help you do this is ClevGo, which is known for its effectiveness in faking the location of iOS devices no matter where you are.
If you are looking for a reliable and trustworthy app for spoofing your Pokemon Go location on iOS, ClevGo is a top choice.
1.2 The key features of ClevGo
ClevGo is no doubt a top choice for a spoofing app for Pokemon Go, offering a range of features to enhance your gaming experience and making sure your privacy and security are maintained in the best manner possible.
Following are some of its interesting features: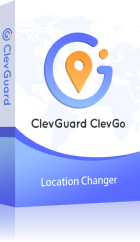 Features of ClevGo Pokemon Go Spoofer
Easy location changing, regardless of your current location.
Enable joystick effortlessly to change location in any time.
Simulate natural GPS movement without any issues.
Supports iOS and Android devices without needing jailbreak or Root.
Customizable GPS speed and route.
Returns and Loops are available when faking GPS.
1.3 The steps to spoof Pokemon Go on iOS with ClevGo
Here are the steps to use a Pokemon Go spoof iOS app like ClevGo
Step 1. Go to the official website for the app and run it.
Step 2. Click on the "Get Started" button to begin the process.
Step 3. Connect your device to your computer using a USB cable, and go back to your phone. Select "trust" to allow the app to access your device.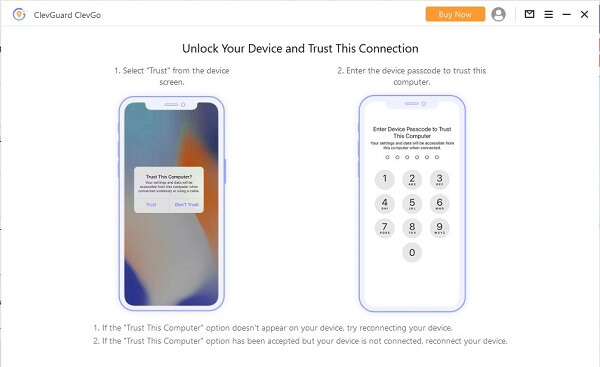 Step 4. Open the app and change your location to a fake GPS location in the Pokemon Go game.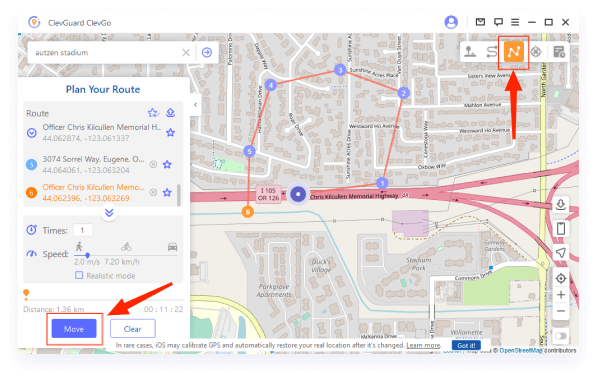 1.4 Pros and Cons
Like every app out there, ClevGo, too, has some pros and cons. What are they? Let's find out!
Pros

Support to fake location on up to 10 iOS devices simultaneously.
Considered to be highly effective.
A wealth of function.
Support 14 languages in the App.
Cons

Free to download and trial but you will have to pay to enjoy more amazing features.
You have to use the app with the computer.
2. LuckLuckGo
Rate:
2.1 What is LuckLuckGo
LuckLuckGo is another interesting app that allows you to change your location in Pokémon Go remotely from your computer. It is a legal and safe way to catch rare Pokémon from any country.
Simply connect your iPhone to your computer and use the app to set your desired location and speed. With LuckLuckGo, you can easily access new regions and catch rare Pokemon or those hard-to-find Pokémon from the comfort of your own home.
2.2 The Tutorials to fake location on Pokemon Go with LuckluckGo
Step 1. Download and launch the LuckLuckGo app on your computer.
Step 2. Register an account with your email and finish the plan purchase. Then you will get a registration code after billing. Enter it and click "Start."
Step 3. Connect your iPhone to your computer.
Step 4. Set your destination and adjust the speed settings on the app.
Step 5. Click the "Move" button to start playing Pokémon Go.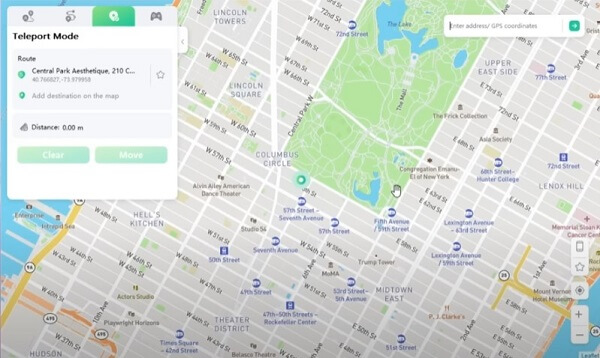 2.3 Pros and Cons
Pros

With LuckLuckGo, you won't have to worry about forgetting to update your location in Pokémon Go. A countdown timer will appear on the screen to remind you to do so.
The app allows you to easily plan out your full journey by dragging the map to your desired destination.
The two-spot mode option provides precise and realistic control over your character's movement in the game.
Cons

It does offer a purchase plan for its features and functionality. The app may have limited functionality compared to other location changers for Pokémon Go.
Only support up to 5 devices at once. May cause errors when installing.
3. PrivateVPN
Rate:
3.1 Introduction of PrivateVPN
VPN, as we all know, works by encrypting the user's internet connection and routing it through a server in a different location, which can help to mask their true IP address and location. This is what is required for Pokemon Go spoofing iOS, and it is exactly what PrivateVPN is famous for doing. It is a remarkable VPN you can use for spoofing Pokemon Go.
3.2 Why PrivateVPN stands out from other VPNs when spoofing Pokemon Go?
PrivateVPN is a good choice to spoof Pokemon Go iOS because it is one of the most affordable options on the market that is still effective at doing the job. Despite having a relatively small number of servers, they are spread across more than 63 countries, which can help ensure good performance due to the quality of the server fleet.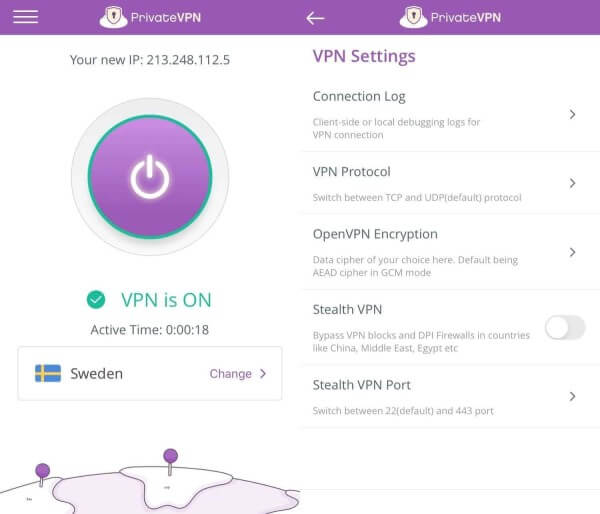 Additionally, PrivateVPN's low price means that it is more accessible to a wider range of users than some of the more expensive options. Overall, PrivateVPN is a good choice for Pokemon Go players looking to change their location in the game because of its low price, good performance, and global server coverage.
3.3 Pros and Cons
Pros

7-day free trial.
Cheap and effective.
10 simultaneous connections.
Cons

Does not have a lot of features to offer in comparison to other apps.
Unstable in the speed.
The fake location will stop once the VPN is closed.
4. iTeleport
Rate:
4.1 Introduction of iTeleport
Number four is iTeleport. iTeleporter is an iPhone app that allows users to change their location in games and other apps. It enables users to set a virtual location and hide their original location. Basically, allowing users to spoof Pokemon Go iOS. With iTeleporter, users can choose to appear to be located anywhere in the world. This app is compatible with iOS 9 and higher.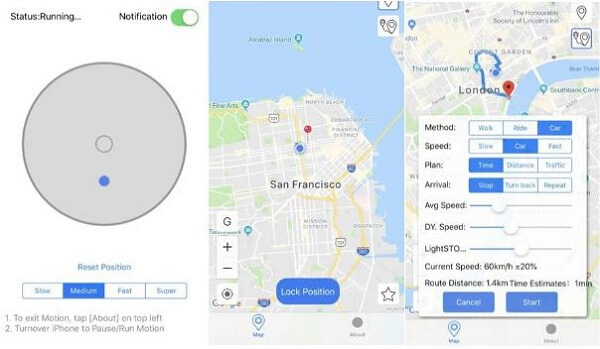 4.2 Pros and Cons
Pros

iTeleporter can be installed directly on your iPhone, so you don't need a computer to use it.
Jailbreaking is not required to use the app.
The app has a simple and user-friendly interface.
iTeleporter is considered a 3-in-1 dongle device, offering multiple functions in one device.
Cons

The free version of iTeleporter does not offer many features.
Much expensive.
5. MagicGot
Rate:
5.1 Introduction of MagicGo
MagicGo is an app that allows users to change their GPS location and spoof Pokemon Go iOS. The app is designed to make it easier for players to catch rare Pokemon and explore different areas of the game remotely.
MagicGo is compatible with the latest version of iOS, making it accessible to a wide range of users. It is easy to use, with the ability to change location with a single tap.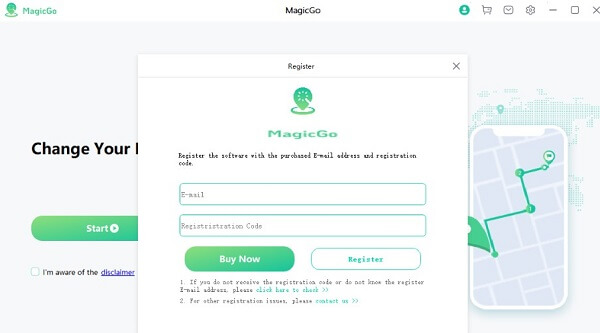 5.2 Pros and Cons
Pros

Ability to hide location on iOS device.
Cool down timer to prevent detection by the game.
Automatic saving of searched addresses for easy return in the future.
Cons

Sometimes its spoofing may put your account at risk of being banned.
Only support up to 5 devices at the same time.
Relatively few features.
Final Thoughts
In conclusion, there are a variety of Pokemon Go spoof iOS available for iOS devices that can help players change their location in the game. Each app has its own set of pros and cons, and it's important to choose the one that best fits your needs and budget. Among them, ClevGo is a trusted and reliable choice for Pokemon Go players looking to enhance their gaming experience. Whether you're looking for an app that is easy to use, offers a wide range of features, or is compatible with a specific version of iOS, ClevGo can prove to be an ideal option for you when we are talking about the number one Pokemon Go spoofer out there.