As we all know, Pokemon Go is a popular augmented reality mobile game that allows players to catch virtual creatures called "Pokemon" in the real world. But do you know the Pokemon Go spoof Apps?
A Pokemon Go spoof app is a tool that allows players to cheat in the game, which gives the players advantages that would not be available by common gameplay. This can be used to access Pokemon and other in-game features unavailable in the player's normal rules.
The best 5 Pokemon Go spoofing App
Part 1 Can You Still Spoof Pokemon Go in 2023?
There is no denying that it is still possible to spoof Pokemon Go in 2023. This can be made possible with the help of top-rated and best Pokemon Go Spoof apps.
You may opt to do this for a variety of reasons. Now, as we know, only certain parts of the world can access some Pokemon. Here is an example for you. If you want to complete Pokedex, you can't do this as some Pokemons are region locked, and you can't access them without spoofing. These may include Pokemon, like three Lake Guardians.
Part 2 The Best Spoofing App for Pokemon Go
1. Location Spoofing
It is essential to use a Pokemon Go spoofing app, like ClevGo, when playing Pokemon Go on any of the devices. This will not only help you protect your privacy but also ensure that you avoid any potential issues, such as getting banned. It is a popular choice for changing your device's location, regardless of where you currently are. With this tool, you can easy to play Pokemon in your real position but make it appear as if you are playing from a different location.
1.1 The features of ClevGo
There are a number of amazing features offered by the best spoofing app for Pokemon Go, ClevGo, that can make your Pokemon Go gaming experience better as well as more interesting. Below you can see some of the phenomenal features offered by ClevGo: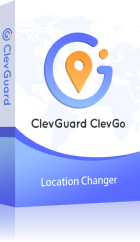 Features of ClevGo for spoofing Pokemon Go Walking
Ease of changing location does not matter where you are currently in the world.
The joystick can be enabled effortlessly.
Simulate your GPS movement naturally and without any issues.
Supports all of the devices regardless of whether you have Android devices or iOS devices.
The speed and route of GPS can be customized.
No need for you to jailbreak or root your phone.
1.2 The steps to spoof Pokemon Go locations by ClevGo
Step 1: The first step is to download the app for free on the official app website and run the app on your PC.
Step 2: Step 2: To initiate the process, you need to click on Get Started.
Step 3: Step 3: Connect your device to the computer using a USB, go back to your phone, and select trust.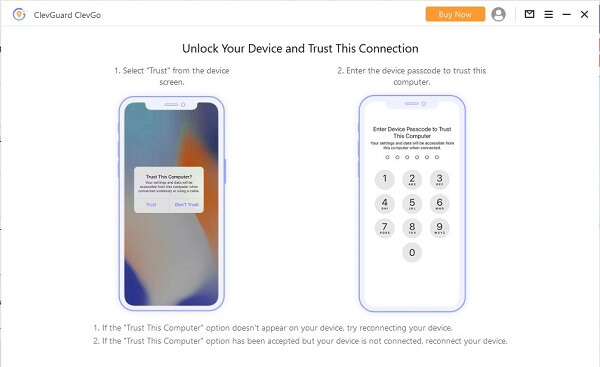 Step 4: Step 4: Enter the app, and change the location to fake GPS by typing your destination. You can also choose "Joystick Mode" if you prefer to control the direction with the joystick. Once the movement is simulated, you can enjoy your Pokemon Go game.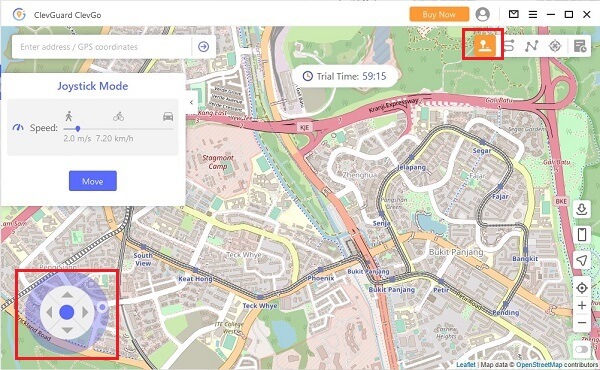 2. Pokemon Go Plus
Pokemon Go Plus is a Pokemon Go spoofing app that allows players of Pokemon Go to play the game without constantly looking at their phones. It connects to the player's phone via Bluetooth and provides notifications about nearby Pokemon and Pokestops.
The device also allows players to catch Pokemon and collect items from Pokestops by pressing a button, rather than having to pull out their phone and interact with the game directly.
Some of the key features of Pokemon Go Plus include:
Notifications and Alerts
Catch Pokemon
Collect items
Hands-free play
Easy-to-use feature
The steps to play Pokemon Go without viewing your mobile phone
Step 1: Install the Pokemon Go app on your smartphone. You will need to have the app installed in order to use the Pokemon Go Plus device.
Step 2: Pair the Pokemon Go Plus device with your smartphone. To do this, turn on the device and put it into pairing mode by pressing the button for a few seconds.
Step 3: Then, open the Pokemon Go app on your smartphone and go to the settings menu. From there, you should see an option to pair the Pokemon Go Plus device. Follow the prompts to complete the pairing process.
Step 4: Monitor your progress. You can see your progress and the items you have collected by accessing the in-game menu on your smartphone.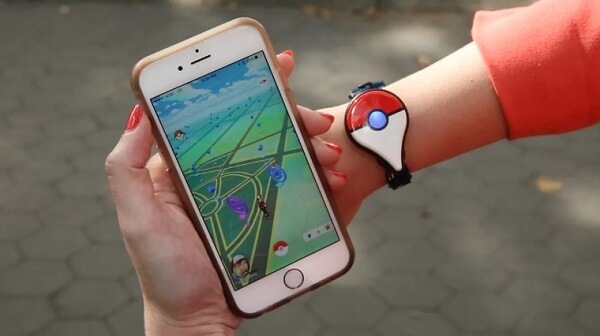 3. Chat for Pokemon Go - PokeChat
PokeChat is a chat app. It allows players to communicate with each other and share their experiences while playing the game.
3.1 Some of the key features of PokeChat include:
Real-time communication: Players can send messages to each other in real time.
Group chat: Players can create or join groups to chat with other players.
Location-based chat: Players can chat with other players who are nearby.
In-game integration: PokeChat integrates with the Pokemon Go app, allowing players to view their in-game progress and share their achievements with other players.
Social features: PokeChat also includes social features such as the ability to follow and friend other players.
3.2 Update from Niantic
PokeChat is a third-party tool. But the Niantic Official, the developer company behind Pokemon Go, is introducing a game chat feature. The game chat feature is being released after testing to ensure that it is stable and easy to use. Once released, it will add a new level of social functionality to Pokemon Go.
Along with game chat, Niantic has also introduced various other amazing features that have been mentioned above. These features are designed to enhance the social aspect of the game and encourage players to connect with each other and form communities.
The introduction of game chat to Pokemon Go is certainly a welcome addition that will make the game more enjoyable for players.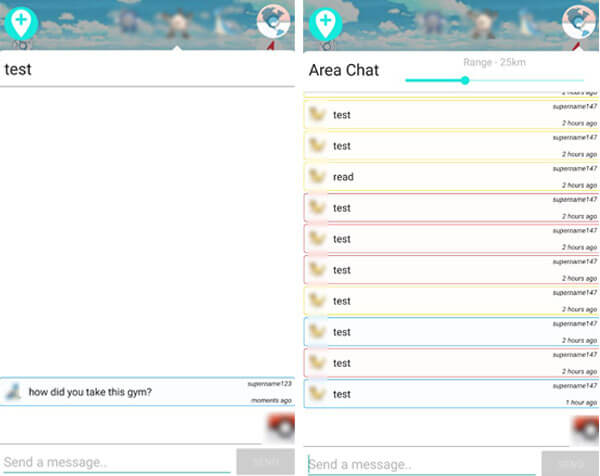 4. Make Use of the Pokemon Go Map
SGPokeMap is a website and mobile app that provides real-time information about the location of Pokemon, Pokestops, and Gyms. It is specifically designed for players in Singapore, but it can also be used by players in other countries. With that, you can easy to know the best places to catch Pokemon
4.1 Here are a few amazing features of SGPokeMap:
Real-time data: SGPokeMap uses data from the Pokemon Go game servers to provide real-time information about the location of Pokemon, Pokestops, and Gyms.
Search function: Players can search for specific Pokemon or locations using the search function on the website or app.
Map view: The website and app display a map of the player's current location, with markers indicating the location of Pokemon, Pokestops, and Gyms. Players can zoom in or out to see more or less of the map.
Filtering options: Players can use the filtering options on the website or app to show or hide specific types of Pokemon, Pokestops, or Gyms.
3.2 How to check the Pokemon place in real-time
To check the location of Pokemon in real-time with SGPokeMap, you will need to follow these steps:
Step 1: Open the SGPokeMap on the website and allow it to access your location.
Step 2: Browse the map to see the location of Pokemon, Pokestops, and Gyms in your area.
Step 3: Use the filtering options to show or hide specific Pokemon of a certain type or Pokestops that give out particular items.
Step 4: Enable push notifications to receive alerts when specific types of Pokemon or locations are nearby. You can set up push notifications by going to the settings menu in the app and enabling the notifications you want to receive.

By using the SGPokeMap app, you can easily check the location of Pokemon in real-time and find nearby Pokestops and Gyms to help you progress in the game.
5. Learn which Pokemon type is stronger than your enemy's-For iOS
Battle Helper is a tool that helps Pokemon Go players improve their battle skills and strategies. It is available as a website and mobile app and provides a variety of features and resources to help players become better battlers.
Here are some other key features of Battle Helper:
Battle simulator: The tool includes a battle simulator that allows players to practice their battle skills against a variety of different Pokemon.
Battle guides: Battle Helper provides guides and tips on how to effectively use different Pokemon and strategies in battle.
Damage calculator: The tool includes a damage calculator that shows players how much damage different moves and Pokemon can do to each other.
Community resources: Battle Helper also includes a community forum and other resources where players can discuss strategies and ask for advice from other experienced battlers.
Related Read: 15 Useful Pokemon Go Tips and Tricks
Hot Q&A about the Pokemon Go Spoofing
1. Can Pokemon Go detect spoofing?
Well, yes, Pokemon Go can detect spoofing. This is because Niantic has a "blacklisted app." In case you use that app, there are high chances of you getting detected and ultimately getting banned.
However, if you make use of the above five methods, you can safely play this game without any sort of problems. This is because these are not on the blacklist, and they are completely safe to use.
2. What are the risks of spoofing in Pokemon Go?
Spoofing in Pokemon Go carries significant risks, including the possibility of being banned, exposing your device to security risks, and facing legal or ethical consequences.
With that being said, if you use the aforementioned tips and tricks and ways of spoofing, you will not face any of these issues.
3. Does VPN work for spoofing Pokemon Go locations?
Using a virtual private network (VPN) may allow you to spoof your location in Pokemon Go, but it is not a reliable or safe method for doing so.
While VPNs can be used to change your IP address and make it appear as if you are accessing the internet from a different location, they are not designed to bypass the location-based restrictions in games like Pokemon Go. Niantic, the developer of Pokemon Go, has a system in place to detect and ban players who use VPNs or other methods to spoof their location.
Summary
In conclusion, there are many different Pokémon Go spoofing apps available that allow players to change their in-game location and access Pokemon and other in-game features that may not be available in their current location. ClevGo is one of the best spoofing apps for Pokemon Go.
While these spoofing apps for Pokemon Go may be tempting for players who want to access exclusive Pokemon or other in-game content, it is important to be aware of the risks associated with spoofing, including the possibility of being banned, exposing your device to security risks, and facing legal or ethical consequences. All of these issues, however, are eliminated if you use tools such as ClevGo, Pokemon Go Plus, or Pokemon Map.