There are a lot of people who want to play the games on their mobile such as Pokemon Go or Supe Mario. Although it is available on the app store, there are still some issues that users tend to face. In order to eliminate such issues, it is recommended to use the Pokemon emulator iOS.
Let's find out in today's article what are the 4 best Pokemon emulator for iOS that you can install in 2023 and make your Pokemon experience better.
The Best Pokemon Emulator for iOS
Part 1: Why Players Want to Use Pokemon Emulator for iPhone? And How?
Before we can discuss the best Pokemon emulator for iOS, it is important to understand why and how players can use it.
When you play a game on mobile, particularly an old one, you can't enjoy the original or classic version of it. Emulator allows you to enjoy the classic Pokemon game and also gives you the opportunity to alter the game's graphics to make it look much better. Also, it allows you to have controller support, use cheat codes, cast it on a big screen, and access the entire Pokemon library.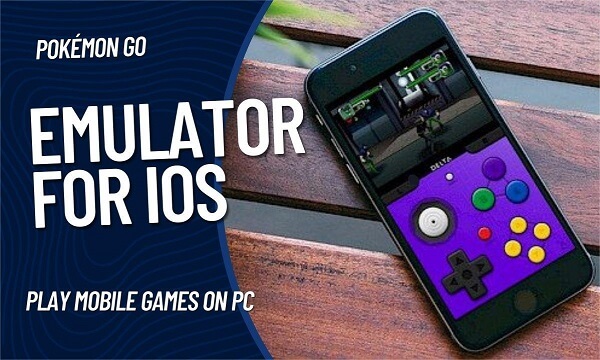 Part 2: The Best Pokemon Emulator for iOS
Following are the top 4 best Pokemon Emulators for iOS:
Emulator 1: Delta
1. Introduction
Delta is a Pokemon emulator iOS that allows you to play classic games on your mobile. These can also include various games from Nintendo, Gameboy, and SNES.
This is considered to be a great Pokemon emulator for iPhones, especially for non-jailbroken iOS devices. If you are looking for an all-in-one classic video game emulator for your iPhone, Delta can be a good option for you.
2. Feature and compatibility
There are a number of phenomenal features that Delta offers. These may include features such as iCloud Sync, use of cheat codes, saving states, Multi-system, controller support, and native iOS Framework.
In addition, this emulator for iPhone Pokemon can work for iOS 16, iPhone, iPad, or iPod Touch devices. Moreover, this is compatible with PC and Android as well.
3. How to use Delta for iOS
Step 1: First, you need to download AltServer for Mac or PC from https://altstore.io

Step 2: Next, you need to connect your iPhone to the computer using a lightning cable.
Step 3: Then, find Delta by going to the browse tab in Altstore.
Step 4: Tap "Free," and the installation process will start.
Step 5: Launch the app from your home screen once the app has been installed.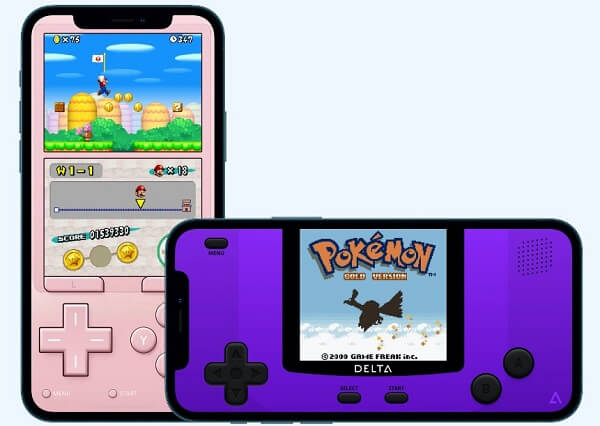 Emulator 2: GBA4IOS
1. Introduction and the functions
Another best Pokemon emulator for iOS is GBA4IOS. This is an emulator that you can use on your iPhone device without even requiring jailbreak. It is simple to use and has great speed as well.
2. Feature and compatibility
Similar to the previous emulator, GBA4IOS offers a lot of amazing features. These include save state support, landscape support, auto-save support, open-in support, 4" screen support, iTunes File Sharing Support, cross emulator saves state import, and the list goes on.
As far as compatibility is concerned, this Pokemon emulator for iPhone can support any iOS device running iOS 7 or higher.
3. How to use the GBA4IOS Emulator?
Step 1: First, you have to go to settings and change the date and time, making sure it is one day back in the past.
Step 2: Next, you need to download the app.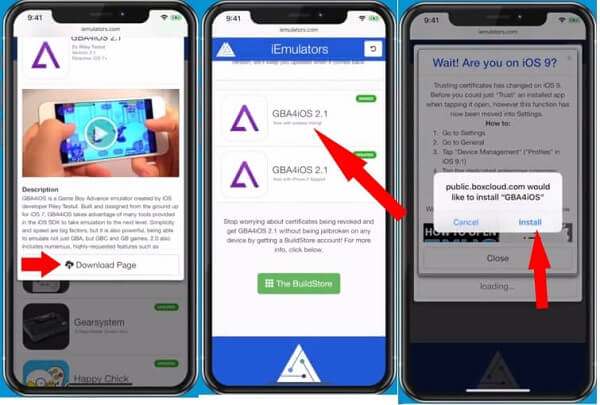 Step 3: Once it is downloaded, you can open the app.
Step 4: Change the date back to normal.
Related Read: How to Play Pokemon Go on PC
Emulator 3: iNDS Emulator
1. Introduction and the functions
The next best Pokemon emulator for the iPhone on our list is the iNDS emulator. This is a fantastic emulator that allows you to run almost all of the original games. However, the speed of all of these games may not be up to the mark.
2. Feature and compatibility
When talking about the features of iNDS, these are extremely great and help you play the game in the best manner possible.
These include amazing features such as auto-save, overlay pixel grid, universal support, frame skip, Dropbox sync, control position, vibration, and many more.
With regards to its compatibility, the emulator can function on iOS 8.0 or later.
3. How to use the iNDS Emulator?
Step 1: First, you will need to download the relevant app.
Step 2: Next, you will have to install the emulator. Click and run the app.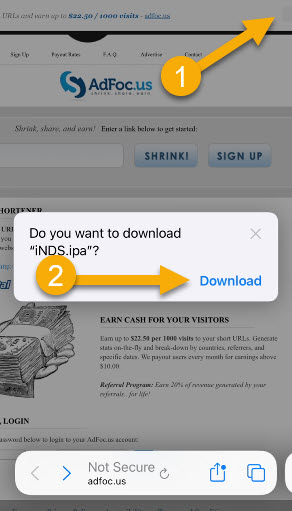 Step 3: Download your ROMS and put it on iNDS.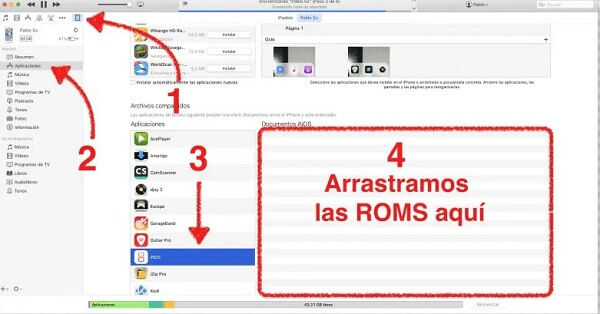 Step 4: After it has been installed, you can start playing the classic Pokemon game.
Emulator 4: DolphiniOS
1. Introduction and the functions
Another one on our list is the famous DolphiniOS. It is deemed a fantastic app, particularly for GameCube and Wii emulator. The best thing about this emulator for iPhone Pokemon is that it does not require any jailbreak.
2.How to use DolphiniOS Emulator?
Step 1: First, you will need to open the Altstore on your device if it has already been installed and then tap sources in the top right corner.
Step 2: Next, you will have to tap on Add source and then click on done.
Step 3: Scroll down, tap on "Free," and your DolphiniOS will start downloading.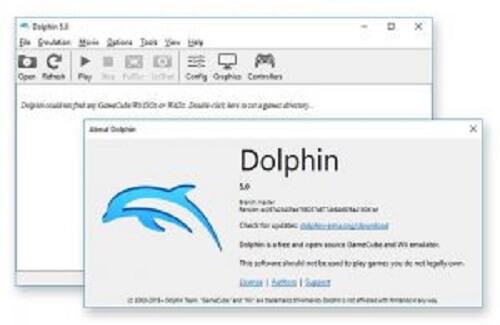 Part 3 Extra Tip: How to Spoof Pokemon Go Locations on iOS?
1. An overview of ClevGo
It is essential to spoof Pokemon Go locations on iOS as this will allow you to play your game safely without worrying about any privacy issues.
The best app you can use in this regard is the premiere ClevGo app. It is the number one app used for the purpose of faking your iOS location regardless of where you are.
2. The key features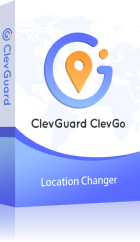 Following are a few of its brilliant features
You can easily change your location no matter where you are in the world.
Naturally, simulate GPS movement.
Easily enable joystick.
The speed and route of GPS can be customized.
Doesn't need jailbreak and Root.
All iOS and Android Devices are supported
3. How to fake GPS on Pokemon with ClevGo
Step 1: First, you need to visit the official app website to download ClevGo.
Step 2: Click Get Started to initiate the process.
Step 3: Connect your device using a USB with the computer, go back to your phone, and select trust.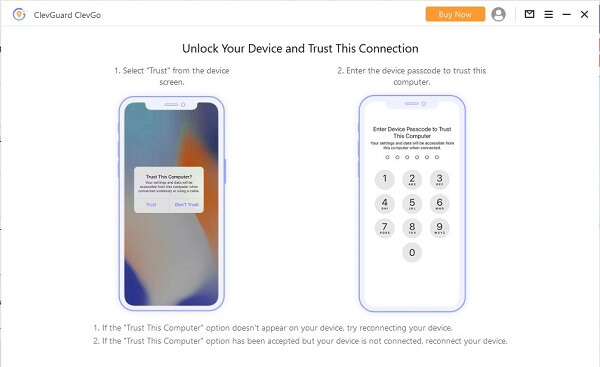 Step 4: Enter the app, and change the location to fake GPS on the Pokemon game.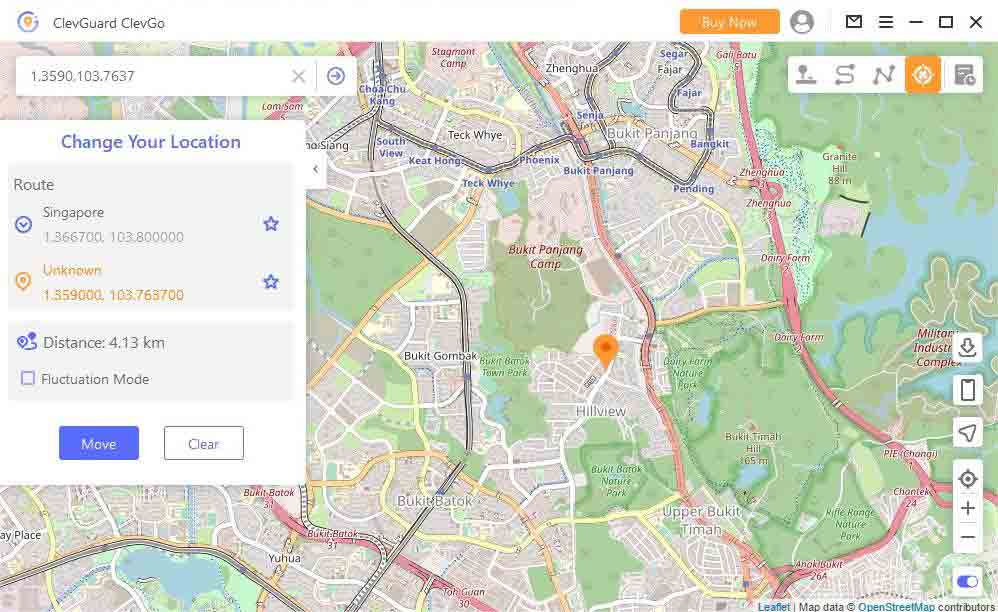 Part 4 Hot Questions About Pokemon Emulators for iPhone
1. Are emulators safe?
Undoubtedly, emulators are safe to use and download. However, it is recommended to download from trusted official websites only and then scan them before using them to avoid the issue of viruses.
2. Is there an iOS emulator for Android?
Yes, there is. One of the best ones for Android is the BlueStacks. Download it from the official website, and follow the steps to enable it on your device.
3. Do I have to jailbreak iOS for the emulator?
Mostly, you may not need to jailbreak iOS for the emulator. Having said that, it will depend on which emulator you choose to use.
Conclusion
There is no denying the fact that we all want to enjoy our favorite games, such as Pokemon, the way it was originally developed. This is made possible with the help of emulators. Download any of the above-mentioned emulators on your device, as all of these are trusted and known to be the best Pokemon emulators for iPhone.
In addition to this, we will also recommend using the ClevGo in order to spoof your location on Pokemon Go. This will allow you to enjoy the game without worrying about security and privacy issues.