To hatch an egg in Pokémon Go, players often have to walk for hours. Tired of traveling endlessly? Can you image playing Pokemon Go without moving? If so, here is the right place for you. In this article, we provide 5 ways to hatch eggs in Pokemon Go without walking. Keep in reading.
Hatch Eggs in Pokémon Go Without Walking
Part 1: All You Should Know About Hatch Eggs in Pokémon Go
Hatching eggs is one of the core gameplay mechanics in Pokémon Go. Especially, if you are a completionist, then obtaining all of the Pokémons via hatching becomes all the more important! Your Pokédex will be left incomplete otherwise.
1.The Role of Hatch Eggs in Pokémon Go
Hatch Eggs are items that are usually found by interacting with PokéStops. Hatch Eggs gives you access to new first-evolution baby Pokémons.
However, simply obtaining hatch eggs is not enough. There is a little trade-off to compensate for the 'free' eggs you get. To hatch an egg in Pokémon Go, you have to walk.
2.What Types of Eggs are in Pokémon Go?
Since not all hatch eggs are the same, some are rarer than others. The more the rarity of an egg, the more you have to walk to hatch that egg in Pokémon Go.
There are 5 main types of hatch eggs that are defined by the size of the walking distance you have to cover:
2 km eggs
5 km eggs
7 km eggs
10 km eggs
12 km eggs
Note that 7 km hatch eggs can only be obtained when you received gifts in Pokémon Go. And 12 km hatch eggs are only obtained by defeating Team Go Rocket Leaders.
Part 2: How To Hatch Eggs in Pokémon Go?
To hatch an egg in Pokémon Go, you need an incubator. You receive one incubator with unlimited uses at the start of the game. More incubators, both regular and super, can be purchased but are limited to 3 uses only.
After placing your egg in an incubator, you need to cover the required distance. Your phone's GPS, linked with the pedometer, counts the number of steps and hence the distance traveled. Once the distance is complete and the egg is hatched, you earn XP and Pokémon Candy for that hatched Pokémon.
Part 3: How to Hatch Eggs in Pokémon Go Without Walking?
Method 1: Using Pokémon Go Spoofer
ClevGo is the best spoofing app for Pokémon Go. It implements cutting-edge modern technology to fake your location in the most natural way. Moreover, ClevGo allows you to simulate your GPS movement as well!
It tricks the Pokémon Go app into believing you are totally somewhere else without raising any ears at all. ClevGo is available on all iOS (up to iOS 16) and Android devices (up to Android 13).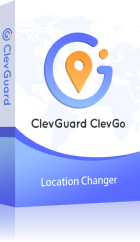 The Key Features of ClevGo
Place yourself anywhere on the map globally within seconds
Access any location-based application with utmost ease
Feign your GPS position as per your needs
Plan your route on your GPS position with next-level flexibility
Use it on both the iOS and the Android operating systems
Forget about jailbreaking and/or rooting your device
How to use ClevGo to hatch Pokémon Eggs without moving?
Step 1:
First of all, you need to download the ClevGo app on your PC. Then you need to connect your iOS/Android device to it via a USB cable.
Step 2:
For Android users:
On your PC app, click OK on the "Confirm your device" notification.
Ensure your USB connection is set to Media Transfer Protocol.
Ensure that USB debugging is turned on and allowed.
Now enter either "Gaming" or "Social" mode.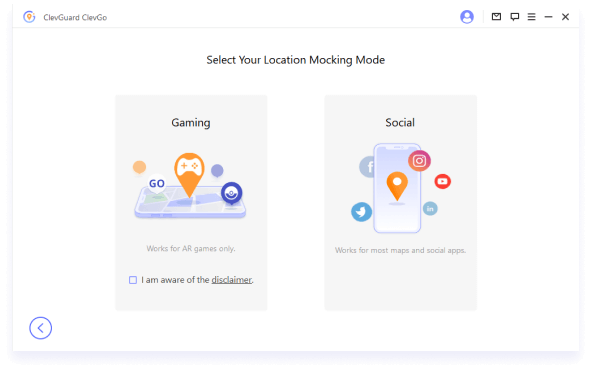 For iOS users:
On your device, make sure to "Trust" your PC app connection.
You can also connect your device to the PC app via the same Wi-Fi connection only if you have already connected at least once with a USB cable before.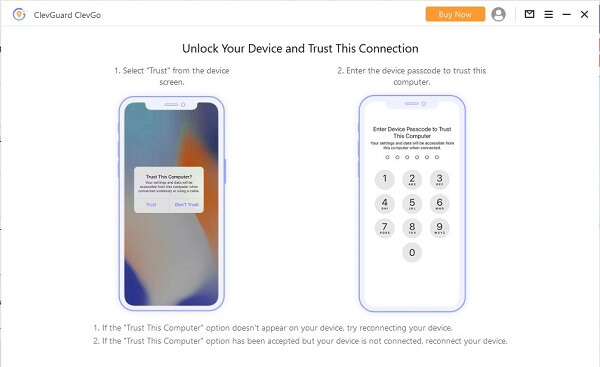 Step 3:
For Android users:
When you enter "Gaming" mode, make sure to check the disclaimer statement. You are all set! Now, wait for the map to load.
For iOS users:
1. Wait for the map to load.
Step 4:
For Both Android and iOS users:
1. There are 4 ClevGo modes for you:
Teleport Mode
Two-Spot Mode
Multi-Spot Mode
Joystick Mode
2. Choose any of the modes to suit your needs!
3. Enter the destination and start to play Pokemon Go without moving.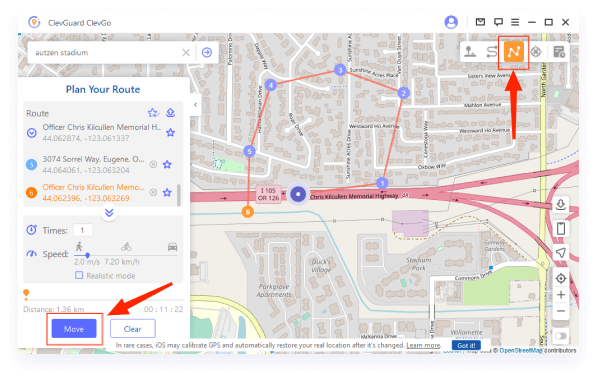 Method 2: Find More Spawn Locations Using PokéMap
PokéMap is probably the largest map for all the Pokémons' real-life locations. It is collaboratively maintained by Pokémon Go players globally. You can find the latest updates of Pokémons in your area using the PokéMap.
Do you find another different place brimming with Pokémons that is far away from your location? No worries since there is no need to walk there! Use the ClevGo Spoofer for Pokémon Go to instantly teleport yourself there and catch more Pokémons!

Method 3: Purchase More Incubators using Pokécoins
Incubators are enclosed devices where you place your Pokémon eggs to hatch. You start the game with one incubator that has unlimited uses. Each incubator allows for hatching one egg at a time.
In order to hatch more than one egg at any given time, you need to purchase more incubators using Pokécoins. Note that both the regular and super incubators last only 3 rounds and then they are gone.
With more incubators, you practically walk the distance for one egg and hatch other eggs in Pokémon Go without walking any extra steps for those eggs.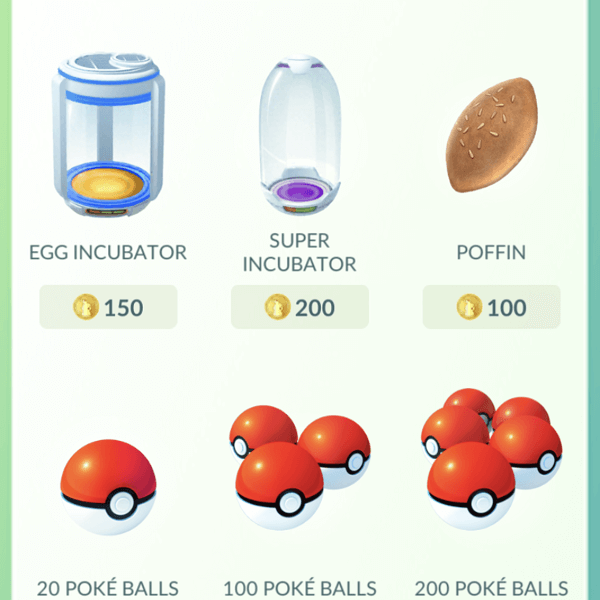 Method 4: Exchange your Friend's Code
A friend in need is a friend indeed. Pokémon Go let users add other Pokémon Go players to their friend list. When you add a friend to your list, you need to add their 12-digit code.
Thanks to Reddit and dedicated forums, you can now find friend codes without any effort!
Each day, you can send gifts to 20 other friends from your account as well as receives gifts from them. Among many gifts, you can also send them the rare 7 km eggs as well!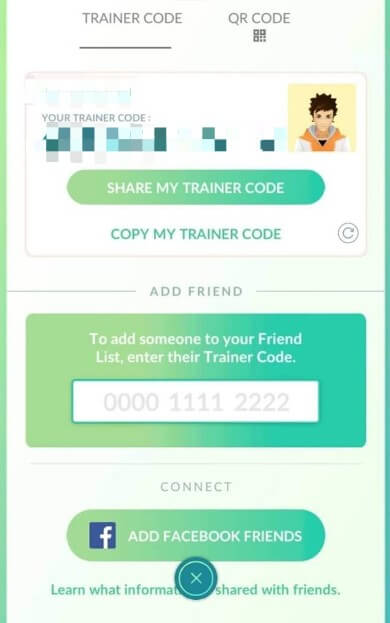 Method 5: Make Use of Some Physical Objects
Since the day the developers behind Pokémon Go decided to implement the hatching eggs feature in their game, Pokémon Go players have come up with many creative ways to hatch eggs in Pokémon go without walking.
Turntables: Turntables are one such example. Put your phone comfortably on the outermost edge of the turntable and start spinning it. Soon, your phone will detect you walking in circles and add steps to your walking distance!
Roomba: Roomba vacuum cleaner is another example. Place your mobile device on your Roomba vacuum cleaner and secure it. Now while the Roomba cleans your house, it will present you with brand-new baby Pokémons!
Riding: Riding bikes or skateboarding have also proven effective in certain cases to hatch eggs in Pokémon Go without walking. Do keep a check on your speed while you are at it.
Toys: Building railroad toys is yet another creative art to trick the Pokémon Go App. Build a rail network and set your railcar on it. Attach your phone to the railcar and let the rail ride do the walking for you!
Part 4: People Ask Frequently About Hatching Pokémon Eggs
Can You Hatch an Egg in Pokémon Go by Driving?
No. Your phone's GPS is connected to the pedometer and can quickly recognize when you are driving above the normal walking speed. Plus, your phone being jostled, as in normal walking, is also not detected while driving.
How To Hatch Eggs Faster in Pokémon Go?
You need to purchase Super Incubators via PokéCoins or real cash. These reduce the walking distance requirement to hatch an egg in Pokémon Go by 1\3rd.
Do keep in mind that each Super Incubator is limited to 3 uses only. After that, you need to buy another Super Incubator.
What Levels do Eggs Hatch in Pokémon Go?
Up to level 20, Pokémon Go eggs hatch at the level of the trainer when it was first acquired. All trainers above level 20 will hatch eggs at level 20.
For example, if a trainer got an egg at level 15, the egg will hatch at level 15. And if a trainer got an egg at level 31, the egg will hatch at level 20.
How Much XP is earned to Hatch Eggs?
Different types of eggs reward players with different amounts of XP. 2 km eggs give 200 XP points while 5 km eggs give 500 XP points. Just like that, 10 km eggs give 1000 XP points.
Do Pokémon Go Eggs Hatch When the App is Closed?
Yes, it is possible via the Adventure Sync feature. To hatch an egg in Pokémon Go, you need to turn on Adventure Sync via game settings. So, when even the game app is closed, your moving distance is continuously tracked and counted. Adventure Sync is off by default.
Conclusion
As seen above, there are many ways to hatch an egg in Pokémon Go without walking. However, except for ClevGo, these require dependencies on some other physical objects.
ClevGo remains independent as it lets users hatch eggs in Pokémon Go without walking and without relying on third-party sources. It is the best spoofing app for Pokémon Go! With that, you will not get banned for using ClevGo as our location algorithm incorporates state-of-the-art spoofing technology. Now, try out ClevGo to hatch eggs in Pokémon Go without walking!