In order to catch Pokemon and visit Pokéstops in the famous and popular game Pokemon Go, you must travel around. There is no denying the fact that the majority of us enjoy playing this game but prefer to stay in our homes and play with complete comfort.
So can you play Pokemon Go without moving? Is it possible to play this game sitting at our homes? Yes, it is. Following are some of the best Pokemon Go Walking hacks for you.
Best 4 Ways to Play Pokemon Go Without Walking
Part 1 How Does Pokemon Go GPS Work?
Pokemon Go is basically an AR game that is based on location. Here your clocks, as well as the GPS of your phone, are used to identify your location and then show you the different Pokemons available in your area. It will, however, depend on the location and timing of which type of Pokemon you will find.
Part 2 What are the Best Methods for Pokemon Go Walking Hack?
Following are the most four effective methods for the pokemon Go Walking Hack:
Method 1: Using ClevGo Pokemon Go GPS Spoofer (iOS16 Supported)
ClevGuard ClevGo is the most effective way for users to spoof their GPS location. It is a superior product and a top-notch GPS spoofer. Not just that, but it is also the best Pokemon go walk hack. If you want to play Pokemon Go without going outside and walking, you can use ClevGo and fake your location. This way, you will be able to trick the system.
Also, this is no doubt the best way of saving yourself from being tracked. You can further improve your privacy as well while playing Pokemon Go.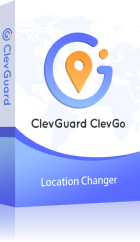 Features of ClevGo for spoofing Pokemon Go Walking
Simulate the GPS movement in Pokemon Go to anywhere you want.
Support to control the direction with Joystick or keyboard.
Customize the route and speed in your preferred way.
Up to 10 devices can be supported with 1 account.
Available for Android and iOS without Jailbreak and Root.
How to Play Pokemon Go Without Moving with ClevGo?
Step 1. First, you need to go to the official app website and run the app on your Computer. Then, click Get Started to initiate the process.
Step 2. Attach your device using a USB with the computer, go back to your phone, and select trust.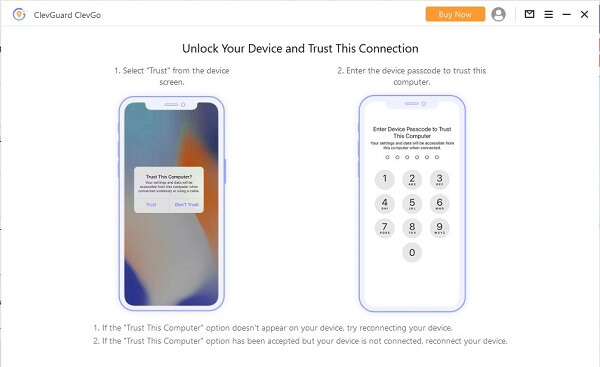 Step 3. Enter the app, choose a preferred Mode and change the location to fake GPS on the Pokemon game.
For example, choose Multi-Spot mode, and select the spots by coordinates or address, or directly select them on the Map. Then the movement will proceed along with the customized route with your favorite speed so that you can walk in Pokemon Go without walking. You can also check the table of "Realistic Mode". The moving speed will fluctuate between the upper and lower 30% of your speed range to make the location spoofing more realistic.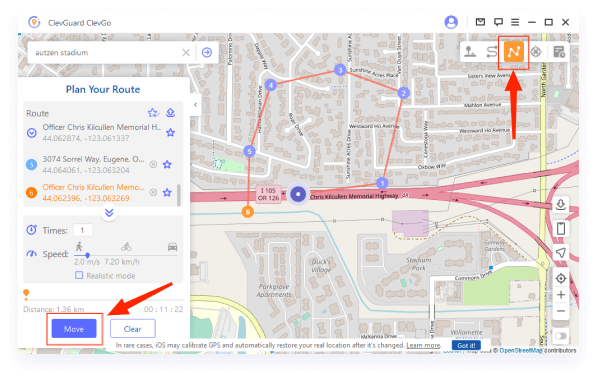 Step 4. If you wanna use the Joystick controller to control the forward direction, then choose Joystick in the upper right corner.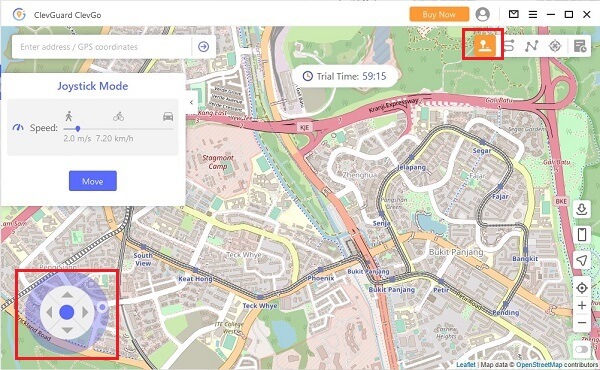 Related Read: The best place to spoof Pokemon with coordinates
Method 2: Using FLY GPS (Android)
FLY GPS is another great location spoofer out there to fake your location and plays the game without the need for Pokemon Go walking. It works by spoofing your GPS location.
How to Spoof Location by FLY GPS?
Step 1. First, you need to open "Android Unknown Resource" and Download the App.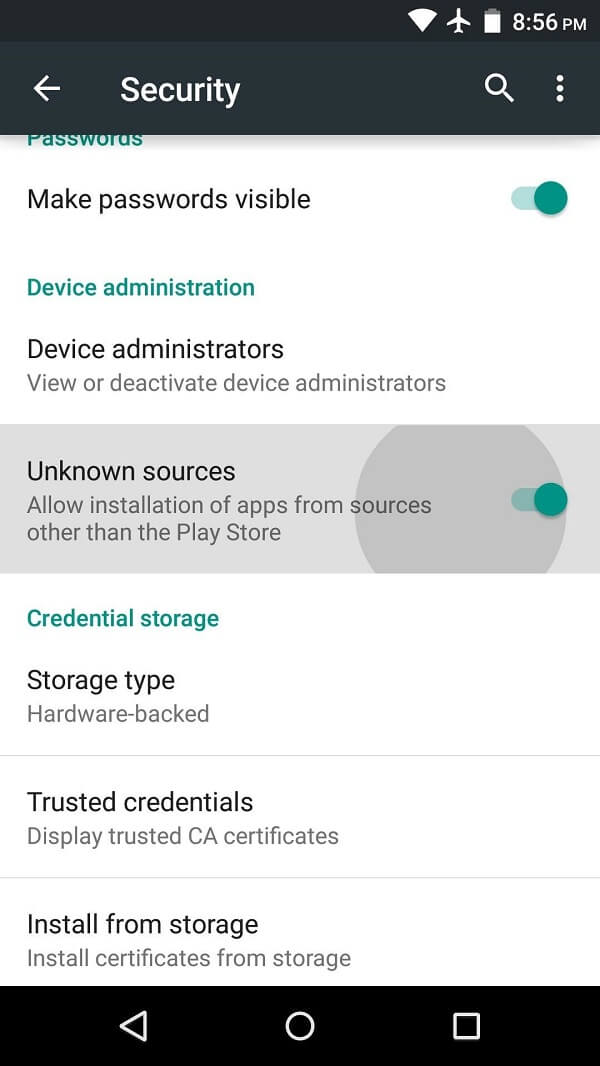 Step 2. Once it has been downloaded, you need to allow "Developer Option" and "Mock Location."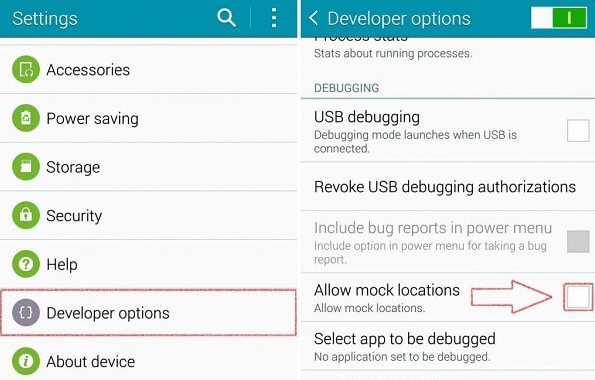 Step 3. After enabling the GPS, you are required to launch the App and select the menu such as "Fixed Location Mode" or " Move Location Mode".
Step 4. Next, choose one search mode between "Google Search", "Naver Search" and "Coordinates Search".
Step 5. Enter the destination and add it to the favorites. Then click "Run". Finally, set up, and you are good to go.

Method 3: Using PokeGo++ by iPoGo (Tweaked App)
Most Pokemon Go players have probably heard of this Pokemon hacking tool. PokeGo++ by iPoGo is a remarkable app that allows you to easily change your GPS location on the map without requiring you to move to a specific point in real life. It features a Joystick so that the players can access the map and catch Pokemon without leaving their homes. It is popular before. But it is not available anymore in the app store now, so you have to download it with the help of some platforms like "Panda Helper".
Here you can find the detailed steps to set up PokeGo++.
Step 1. First, you need to visit the official Panda Helper website.
Step 2. Next, you need to select the particular version and click install.
Step 3. Once that is done, you need to install the panda helper profile by following the prompts.
Step 4. Finally, launch the panda helper and search for PokeGo++, install it, and you are good to go.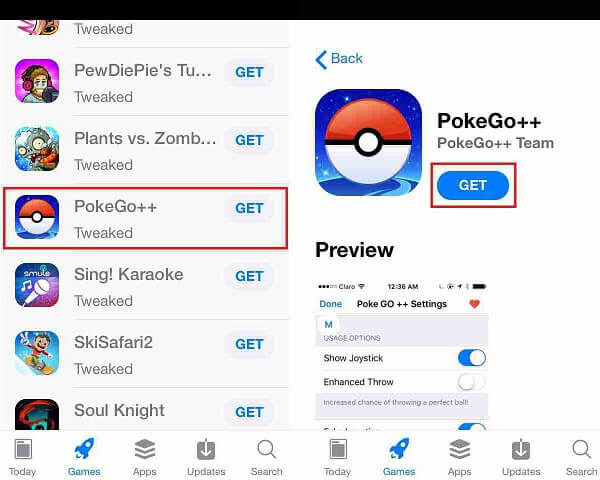 NOTE:
No doubt that PokeGo++ must have been the best Pokemon Go spoofer on the market before when it is available on Google play. But for many reasons, it has been the kind of Tweaked App. Using Tweaked App may crash on your phone. In this case, we do not recommend PokeGo++ as much as the previous two ways.
Method 4: Using Physical Device--Pokemon Go Plus
Pokemon Go Plus is basically used by players to improve their gaming experience. It is used for the purpose of getting notified about the closest Pokestops and Pokemon. It will notify you if there are some Pokemon nearby without carrying your mobile phone. In this case, you can put the Pokemon Go Plus on another object who needs to get out outdoors.
Your steps are also counted for the purpose of hatching eggs with the help of using a Bluetooth connection.
How to Use Pokemon Go Plus When Playing Pokemon Go?
Step 1. First, you need to open the Pokemon Go app and touch the main menu in "Map View."
Step 2. Next, touch settings and then the Pokemon Go Plus.
Step 3. Finally, you need to tap the function button and Pokemon Go Plus, which will be shown under the Available Devices List.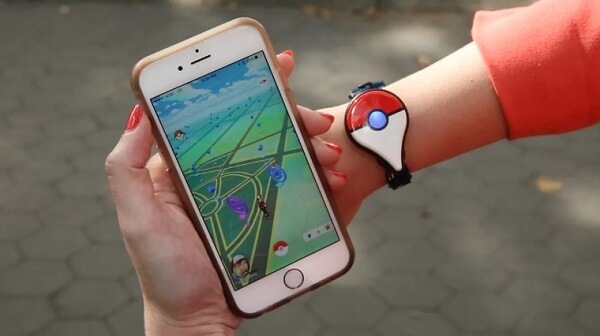 Part 3 Hot Questions about Pokemon Go Walking
1. How accurate is Pokemon Go walking distance?
It has only a deviation in the upper and lower 2.2% range of the actual distance.
2. Does walking on a treadmill affect Pokemon Go?
Pokemon Go tends to work on the treadmill when the Adventure Sync is activated. It's available to count steps as long as your phone is moving.
3. Does shaking your phone work for Pokemon Go?
Yes, shaking your phone works for Pokemon Go. In fact, it can help you a lot when you trick the system.
4. How do you simulate walking in Pokemon Go?
By using apps to spoof your location or by using devices to move the phone manually.
5. What is the fastest walking speed in Pokemon Go?
10.5 KM/H in situations where you want all your distance to be taken into account.
Conclusion
Unquestionably, all of the aforementioned methods can prove to be extremely beneficial for you. With that being said, for better and most accurate results, it is always recommended to use ClevGo for Pokemon Go walk without moving. Execute the above methods properly, and you will surely get the amazing experience you are in search of.