Do you know how to catch rare Pokemon in Pokémon Go? As you know, it's every Pokémon Go player's dream to collect a maximum number of rare Pokemon. But catching rare Pokemon in Pokémon go is not easy. Because many factors come into play when you try to capture rare Pokemon, if you are interested in collecting rare Pokemon, keep reading. Here we will give you some tips for capturing rare Pokemon in 2023.
Part 1 What are the Top 5 Rarest Pokemon?
Undoubtedly there are a lot of rare Pokemon, but here is a list of the most rare Pokemon in Pokémon go.
Noibat: Noibat is one of the rare Pokemon in Pokémon Go. It is flying dragon-type Pokemon and hard to capture.
MR. Rime: The second rare Pokemon of Pokémon Go is MR. Rime which is available after the MR. Mime. You need 50 MR. Mime candy to evolve MR. Rime. Additionally, it is not easy to get for all players, especially for players outside of Europe.
Unwon: The third rare Pokemon is unwon, which is difficult to encounter because you can find it only in extremely wild situations.
Pikachu: Pikachu is tough to get in Pokémon Go because by collecting it, you win the battle league and PvP matches against other players.
Armoured Mewtwo: Armored Mewtwo is a rare Pokemon with cool designs but the most elusive one. It is hard to encounter because it is a powerful Pokemon. You need to team up to collect it.
Part 2: Where Can I Get Rare Pokemon?
You cannot get all rare Pokemon at the same place. You have to visit different places to collect these rare Pokemon, such as the following.
Metropolitan museum of art new York, United States
Disney, land California
Big ben London
Tokyo tower Tokyo
Central park New York, United States
State Library of Victoria Melbourne
The Colosseum Rome Italy
Part 3: How to Catch Rare Pokemon in Pokemon Go
Tip 1: Level up as much as possible
If you want to attract more and more Pokémon, you need to reach a higher level. Because a higher level in the game helps you to unlock many new features and aid in attracting more powerful rare Pokémon quickly.
It's not easy to level up easily. It needs effort, and you must play the game carefully. But a few tips and tricks can help you level up fast in Pokemon Go and attract rare Pokémon quickly, such As mass raiding, because you can get up to 40000 XP per ride and level up quickly.
Additionally, adding more friends can help you level up easily. You can also level up by attending all seasonal Pokémon Go events.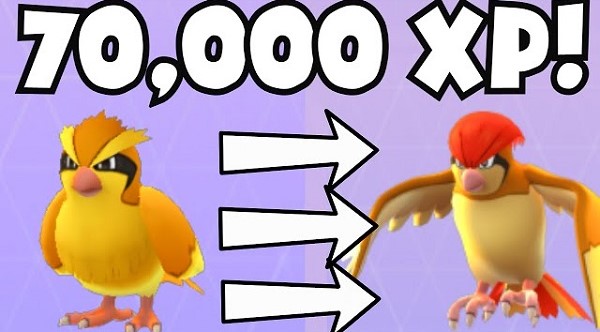 Tip 2: Spoof Location to meet more Rare Pokemon
1.Why Need to Spoof location?
The perfect way to meet rare Pokémon is to change location. Spoofing location is needed to capture rare Pokémon because it helps you reach all rare Pokémon of different locations. As you know, rare Pokémon are present in different locations, you can't capture maximum Pokémon by sitting in one place, so it is important to spoof the location to make the game believe that you are really travelling to rare Pokemon locations.
2.Introduction of ClevGo
As we mentioned, spoofing is best to target maximum Pokémons. But the question is how to spoof location. The Simple answer to this question is to use ClevGo.
ClevGo is a fantastic application that helps you to spoof locations and reach all rare Pokémons. If you are sitting in the eastern country, you can still capture the Pokémon of the western country by using this ClevGo. Because this app lets you add your favorite location anytime, and the best thing is that Pokemon Go cannot detect it.
3. How to Fake location to find rare Pokemon
Step 1. Download and install ClevGo on your PC.
Download for WindowsDownload for Mac
Step 2. Connect your phone to PC with a USB cable and select the media sharing protocol.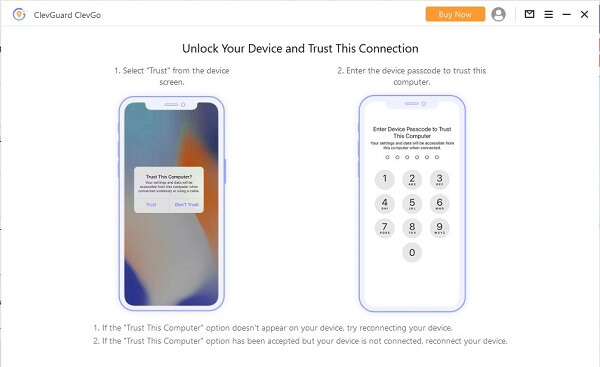 Step 3. Select gaming mode and go to Pokémon Go game and play it. There are 4 modes to choose: Teleport Mode, Two-Spot Mode, Multi-Spot and Joystick Mode. The latter two are the most recommended in Pokemon Go location spoofing.
Step 4. Now Go to the Map and add your favorite location, tap on the move and capture all rare Pokémon.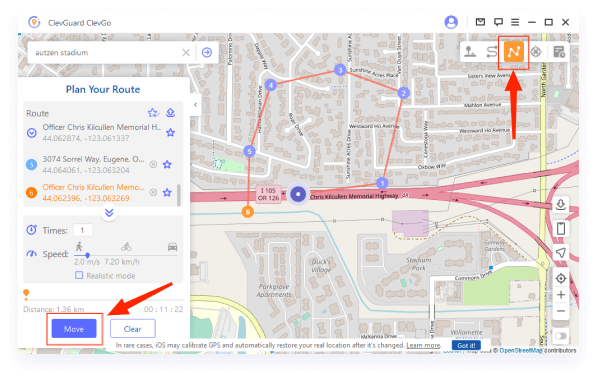 Tip 3: Make Use of the "Pokémon Go Catch Bonus"
Pokemon Go introduced new features that give you a catch bonus after earning different medals by capturing Pokemon like a gardener, kindler, and psychic. These catch bonuses increase the chance to find and snag rare Pokemon. The bronze medal multiplies the catch rate by 1.1x , the silver medal multiplies the catch rate by 1.2x and the gold by 1.3x, and the platinum multiplies the rate by 1.4x.
To collect all rare Pokemon, you have to make a 7-day catch streak, which means for seven consecutive days, collect bonus and start and catch rare Pokemon. Additionally, experienced players say that you have to earn more and more gold and platinum medals.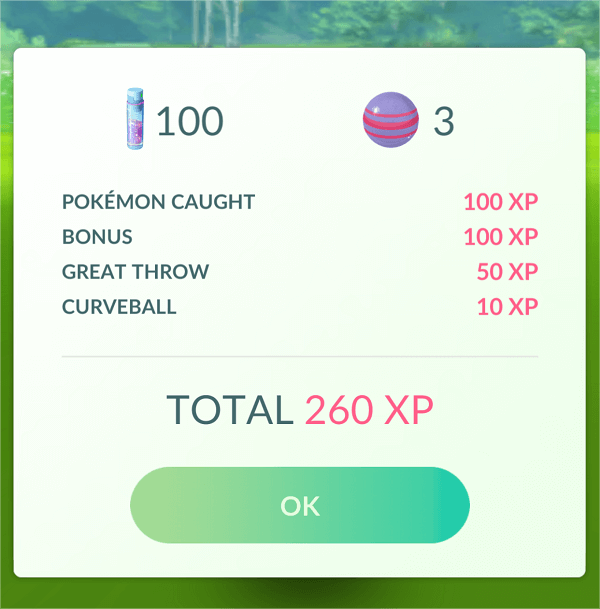 Tip 4: Take Advantage of Incense and Lure Modules
The Incense and lure modules help you to attract more and more rare Pokemon. These items also let you avail of the bonus, and these bonuses make you powerful, and you can attract rare and powerful Pokemon. When you use them, you can easily encounter rare Pokemon.
Use the "Incense or Lure Module" when you think the rare Pokemon can be nearby you because these items will attract all Pokemon that will be near you quickly.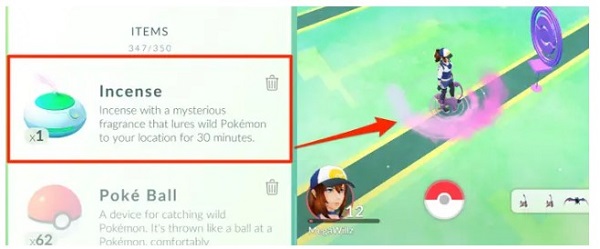 Tip 5: Get the Help of Pokemon Map
The Pokémon Go maps are useful to find the places for find rare Pokemon and capturing them. Different kinds of Pokemon maps work fine to find maximum rare Pokémon. But the perfect Pokemon map is a PoGo map that is helpful in the Pokémon Go game. This map provides you with a comprehensive list of gyms, spawns, pokestops and other rare Pokemon locations. It allows all Pokémon Go players to choose the city of their choice.
Always check Pokédex and statistics to check Pokémon stat and moves before encountering the rare Pokémon.

FAQs about Catching Rare Pokemon in Pokemon Go
1.How rare are dittos in Pokemon Go?
Dittos are rare in Pokemon Go; only 3 percent of Pokemon are dittos, and these are hard to capture.
2.What's the most expensive Pokemon in Pokemon Go
The most expensive Pokemon in Pokémon Go is radiant Charizard, and this one is the most powerful and hard-to-capture Pokemon.
3.What are the top 10 most valuable Pokémon?
Machamp
Lucia V
Giratina V
Origin forms
Aerodactyl
Origin forme Palkia
Charizard vaster
Lumineon V
Sylveon V
Abra
4.Which is the strongest Pokémon in Pokemon go?
Slaking is the strongest Pokemon in Pokémon Go in 2023. If you want to knock out, you have to boost your power.
5.What are the best Gym defenders in Pokemon Go?
Dragonite is the best gym defender in the Pokémon Go game.
Conclusion
As you know, millions of people play Pokémon Go, but less than 10 percent of Pokémon Go players get maximum rare Pokemon because it is hard to find rare Pokemon. Now there is the possibility to find and collect all rare Pokemon. Still, the best way is spoofing location with the ClevGo application because this app lets you choose any location, so you can easily change location to encounter rare Pokemons.