How Do You Teleport in Pokemon Go?
Many players are interested in exploring Pokemon Go teleport hacks and methods in an effort to alter their GPS position and increase their chances of encountering and capturing Pokémon.
Regrettably, Niantic might identify the unusually quick shift in your location and terminate your account accordingly. However, it doesn't mean you can't test out the Pokemon teleport hack in a secure manner.
Here, we've detailed 5 methodw that won't compromise your Pokemon Go account when used to teleport to another location. Please keep reading!!
Part 1: Everything You Should Know about Pokemon Teleport
1. What is Teleport Pokemon Go Teleport
The Pokémon GO teleport hack is quickly rising to prominence as one of the most cutting-edge and practical hacks in the whole gaming industry. Because of this exploit, users of Pokémon GO are now able to teleport across the game's digital world with ease and speed.
Additionally, not only does this do away with the need for laborious walking or manual navigation, but it also grants players access to regions of the game that were previously unavailable.
2. How to Avoid Getting Banned When Teleporting in Pokemon Go?
2.1 Strict Adherence to Cooldown Rule
Niantic is aware that players may want to play the game while on the fly. However, if you sign up with a fake location, your account will be reported. Pokemon Go has a built-in system of cooldowns to avoid this.
When your location has been spoofed, you will have to wait this amount of time before you can use Pokemon Go again. If you wait too long, your next step will be even more off from where you really are. Experts recommend utilizing the following criteria for the cooling period, even if there is no overall rule for this.
| Distance | Cooldown Time |
| --- | --- |
| 900 – 13000 KM | 90 to 120 mins |
| 500 – 900 KMs | 65 to 90 mins |
| 100 – 250 KMs | 30 to 45 mins |
| 250 – 500 KMs | 45 to 65 mins |
| 11 – 100 KMs | 10 to 30 mins |
| 1 -5 KMs | 1-2 mins |
2.2 Log out Pokemon Go Account before Teleporting
Do you want to avoid receiving a soft ban when using the Pokemon Go Teleport feature on iOS? To utilize the Pokemon Go teleport hack in a manner that is both correct and safe, you must first sign out of your account.
You may access the settings by selecting the Pokeball icon that is located in the middle of the home screen. When you reach the bottom of the page, click the link that says "Sign Out."
2.3 Disable or Enable Airplane Mode before Teleporting
To safely teleport using the Pokemon Go hack, you must first activate or deactivate the airplane mode on your smartphone. Close the Pokemon Go app if it is still running in the background and check to see that you are signed in before continuing.
Part 2 How to Teleport in Pokemon Go Safely?
1. The Best Choice: ClevGo Pokemon Go Spoofer
1.1 An overview of ClevGo to Spoof Pokemon
ClevGo is a location spoofing program that enables users to play Pokémon Go regardless of their physical location. You have the ability to move to a different place.
You no longer have to take your phone out of your pocket in order to play Pokémon Go because of a function called location spoofing. Given that it already has finished features, giving it some thought is a good idea.
Additionally, it is compatible with the iPhone (up to iOS 16) and Android (up to Android 13).
1.2 The Key Features of ClevGo
Teleport mode
You have the option of going someplace else by entering the coordinates or the address of your destination. You are able to choose from among the options by using the map. It opens up additional possibilities for you, such as the ability to capture uncommon Pokémon in unfamiliar areas with only one click.
Customize GPS Route and Speed
Players are able to imitate real-world GPS movement by customizing their preferred route with ClevGo's Two-Spot and Multi-Spot features, respectively. Additionally, it allows for the establishment of a speed or the use of a fair speed that is pre-installed on the machine. By doing so, you increase the likelihood that the system will recognize that you are, in fact, walking.
360 degree Control With Joystick And Auto-Marching
You have the option of activating the Joystick mode, which gives you complete control over the motions of the character in any direction. Following the pointing finger will point you in the right path for your next action. You have control over the rate at which this motion occurs.
Import/Export GPX File
You can now import and export your preferred routes with just the click of a button. Simply go to the left panel, locate the button labeled "Up," and click on it to export the data to GPX.
Saves History Records
Do you need to locate your previous location as well as all of the routes that you used? You may find them in the 'History Record' that ClevGo created for you. Simply clicking on the star symbol will take you to the desired location.
1.3 Tutorials to Teleport Pokemon with ClevGo
Step 1. Downloading the ClevGo software on your computer is the first step in getting started with ClevGo. (There are versions available for both Windows and Mac)
Download for WindowsDownload for Mac
Step 2. The first time you connect the USB, you will need to use an indirect connector, but after that, you may connect wirelessly with ease by making advantage of WIFI.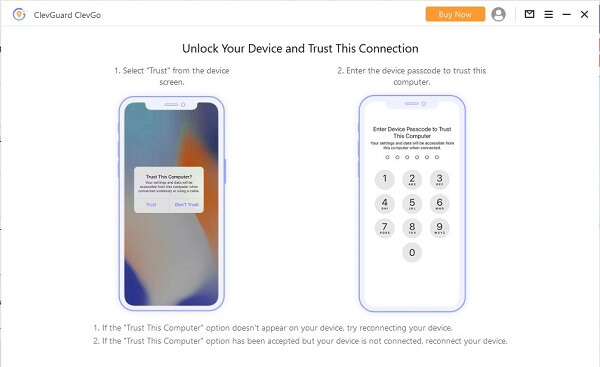 Step 3. A map will appear when the connections have been made. You may choose a new place, and then after that you can click the "Move" button. If you do so, your GPS coordinates will be updated, and it will show you where you are located on the map.
At the conclusion of the process, ClevGo will establish a new location on your phone. After that, all you need to do is launch the game and get started playing it.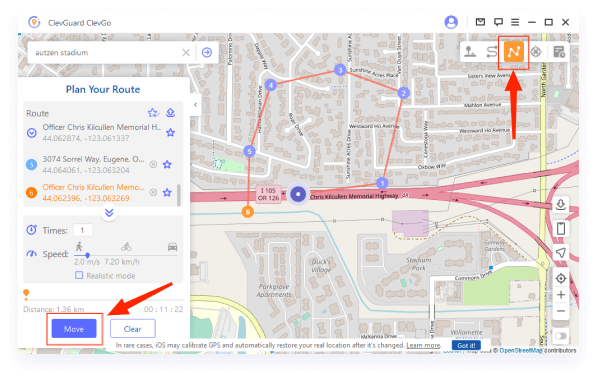 2. Fly GPS-Location fake/ Fake GPS--Only for Android Users
2.1 Introduction and Features of Fly GPS
By manipulating your device's GPS settings, Fly GPS may make it think you're at a different location than you really are. Another feature that has attracted many Pokemon GO enthusiasts is the ability to trick your smartphone into thinking you're moving.
2.2 Steps to Teleport Pokemon with Fly GPS
While you are playing Pokemon, you may use this app to mark your position and keep track of it. You may simply ensure that Niantic servers are modified and that you get to capture more Pokemon if you are at a distant place. This is easy to do if you are in any location.
The program has two distinct modes, which are referred to as fixed location and move location respectively: both may be used. You have the option of selecting any of these whenever you play Pokemon to ensure that you get the most out of the experience possible.

3. Make Use of VPN Location Changer
Kape Technologies, the parent company of ExpressVPN, ZenMate, and Private Internet Access, also controls the virtual private network CyberGhost. Like other virtual private networks (VPNs), it encrypts your data in transit to protect it, and it may spoof your location to let you access material that is restricted in your country.
CyberGhost includes browser extensions for Chrome and Firefox in addition to native programs for Windows, macOS, Linux, Android, and iOS. To safeguard your whole home network, you may install it on your router and utilize it with your Amazon Fire Stick, Android TV, or Apple TV.
When your VPN connection fails, CyberGhost will immediately disconnect you from the internet. The kill switch is an option in the desktop applications; we advise leaving it on at all times. Kill switches are always turned on in mobile applications and cannot be disabled.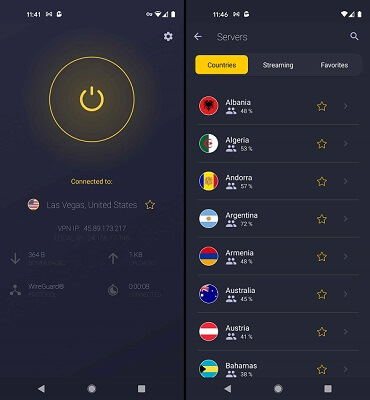 CyberGhost VPN has an incredible array of cutting-edge features. Intrusive advertisements, trackers, and malware-infected URLs may all be blocked by using a content filter. The functionality of this feature is detailed in the safety section.
The "smart rules" feature is the most notable innovation. The app's behavior under various conditions may be customized using this suite of automation tools. You may configure CyberGhost to automatically connect to a server after startup, or to run a specified program like a web browser when a connection has been made. All of that makes CyberGhost become the best VPN to spoof Pokemon Go.
4. Use Modded Pokemon Go Version
4.1 Introduction of Tutu App
TuTu App is an alternative app store where users can find and install modified, customized, and cracked versions of popular apps that are otherwise unavailable in the official app shop. The iOS app store has stringent regulations that make it difficult for cracked or modified applications to be published there.
You can also use Tutu App to download PokeGo++. But note that it may be started on your smartphone when the airplane mode has been off and a brief period of waiting has passed. If you encounter a problem when trying to log in to your account, rather than logging out, wait a few minutes for the issue to be resolved before you give up and log out. After the software has finished loading, you may update the location by going to the map interface.
4.2 How to Teleport in Pokemon Go by Tutu App?
Now, let's talk about how to download the Pokemon GO TUTUApp hack step by step:
Step 1. Open the TUTUApp on your device after you've downloaded it.
Step 2. Next, open the App drawer and look for Pokemon GO.
Step 3. Once you find the game, click on it and then tap the green Download button.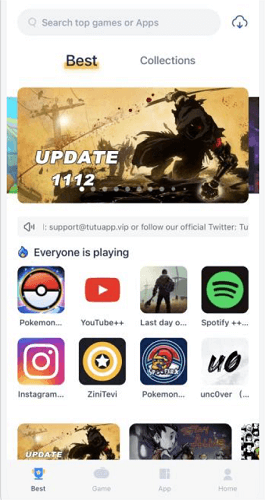 5. Use PGsharp
5.1 Introduction of PGsharp
PGSharp is a gaming platform that enables players to utilize false locations when playing Pokemon Go and assists players in capturing more characters.
To cheat at Pokemon, you often need to install a number of different programs on your mobile device; but, if you use this software, you won't need to install any other apps at all.
5.2 How to Teleport in Pokemon Go with PGsharp?
Step 1. Players must first go to the Pokemon Go website to sign up for a PTC (Pokemon Trainer Club) account. To download or install the PGSharp app, you need to sign up for a PTC account.
Step 2. Then, players can go to www.pgsharp.com, the official website, to download the PGSharp app.
Step 3. The app can be downloaded in two ways: a free trial version and a paid version called the Standard Edition.
Step 4. On the site, you can find step-by-step instructions for how to install the app.
Step 5. After the PGSharp app is successfully installed, players must sign in to the app to make it work. Note that the app doesn't work with login information for a Google Account.
Step 6. After logging in and activating the app, players can now choose where they want to play. In the same way, players can easily change where they are by dragging across the app.
Step 7. The PGSharp app also has a joystick that makes moving around in games easier.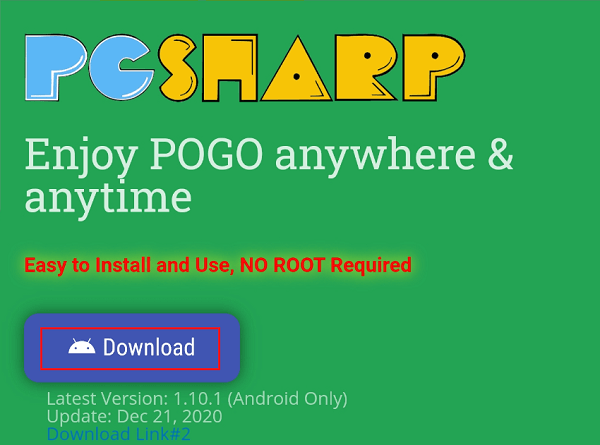 Final Thoughts
It might have terrible consequences if you let the wrong people access to your sensitive information. Imagine if you make one foolish click, and everyone else has access to your Pokémon Go login account, and there is no time for you to update any of the information.
I believe that ClevGo would be the ideal Pokemon Go teleport app for spoofing Pokémon Go and would provide you a new gaming experience. This is particularly true for people who want to play Pokémon Go but do not want to walk or for those who want to capture more uncommon Pokémon.