Pokemon GO is a fun game for players of all ages and from all over the world. However, although it caters to users of all ages, some regional variations prevent some users from accessing certain features. This geo-restriction is managed by Pokemon GO by tracking the GPS of players. Therefore, using a reliable method to spoof your online location is the key to circumventing all of Pokemon GO's restrictions.
What's the point of Spoofing Pokemon Go?
You could create a fictitious GPS location for a variety of reasons, including for amusement. If you plan to move and want to get ahead of the dating game, you might want to change your location so that something like a dating app thinks you are 100 miles away. Utilizing a location-based game like Pokémon GO may also involve spoofing your location. You can fool your phone into telling the game that you are already there, and it will assume that your fictitious location is correct. This means that you won't have to actually drive several miles to get a different type of Pokémon.
What can we do to Spoof Pokemon Go?
For now, there are many mature Pokemon GO cheats can be chosen. For example, location spoofing, Pokemon tracking in real-time, or the helper for Gym battles. Pokemon GO spoofing is possible in different aspects. Among them, location cheating would be the most simplest but useful method. You will be able to access Pokemon that you would not have been able to find otherwise once you spoof your region using GPS spoofing! So in this article, we mainly talk about how to spoof Pokemon Go locations safety.
5 Methods: How to Spoof Pokemon Go Locations Safe?
1.ClevGo Location Spoofer:
ClevGuard ClevGo is an excellent Pokémon Go spoofer. It makes it easy for users to fool their GPS location. This application is loved by people because it has a list of professional features and works well with all location-based apps.
Additionally, supports iOS and Android devices without requiring a root or jailbreak. What is the most crucial aspect of spoofing Pokémon Go to avoid detection? Well, GPS movement is a fact.
The Keyfeatures of ClevGo Location Changer
Virtual Address: Freely fake the location to anywhere with high position accuracy.
Stimulation of the Route: Auto route searching encourages route to travel by customized route and speed.
Joystick for GPS: It offers a joystick for flexible direction control.
Realistic mode: Returns and loops are available when simulating the GPS.
Cost-effective: Support the fake location of up to 10 devices at once.
Favorites: Make it easier to get to the location or route the next time you need to.
Language: Support 14 languages.
The Steps to fake GPS of Pokemon Go with ClevGuard Location Spoofer
Step 1 Download the ClevGo application and install the ClevGuard Location Spoofer on your computer.
Download for WindowsDownload for Mac
Step 2 Link with your portable device: Using a USB cable, connect your smartphone to your computer. The USB is necessary for the first time.)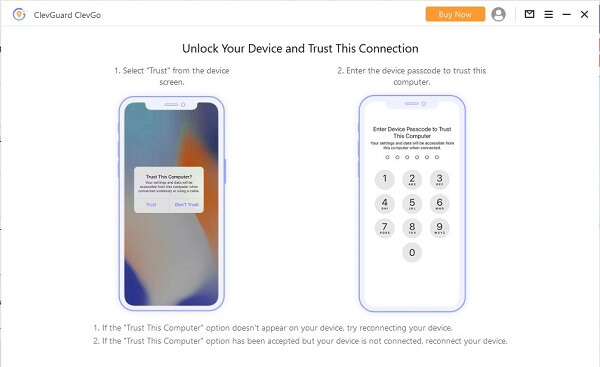 Step 3 Choose the mode of transfer and begin to change your location: If you run the ClevGo, you'll be taken to a map of where we are right now. This can be done in four modes: Teleport mode, Two-spot mode, Multi-spot mode, or Joystick Mode. You can either drag the map to a specific location to change your current location or select the mode of your choice and enter the fictitious coordinates or address.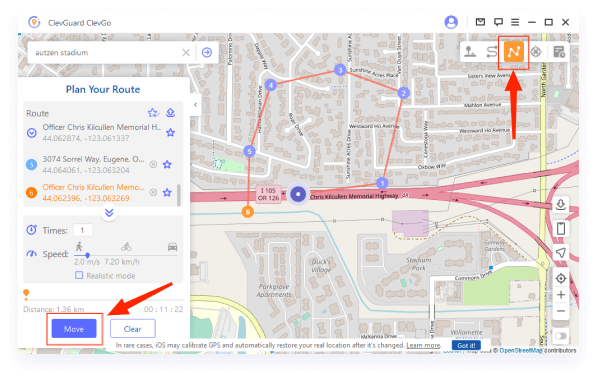 2.Virtual Location in Microsoft Store:
Virtual Location is designed for the iOS device for faking Pokemon GO locations, which can be downloaded and purchased from the Microsoft store. It makes it simple to change the geolocation of an iPad or iPhone on a Windows PC. Just like ClevGo, Virtual Location also supports setting the fake location by entering coordinates, which makes your fake location more precise when playing Pokemon GO. But note that this application is not available for Mac Uses.
Additionally, Virtual Location allows users to simulate routes with auto-route simulation. This Application also provides flexible control but it would be a little bit more complex than other location changers. It is supported by the customized script. It provides a script sample for creating a project. You need to create a new project and enter the source code based on your destination, which involved movement direction or distance. Once done, click "Run", your location will be changed according to the script.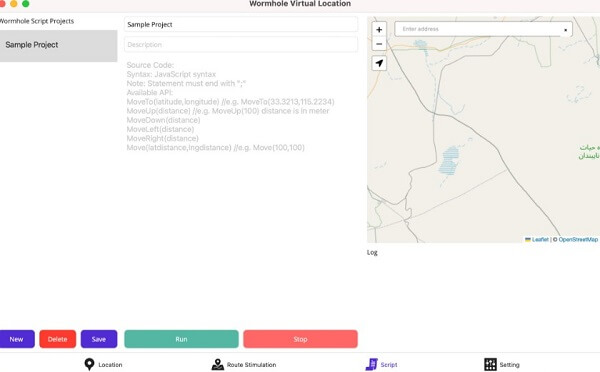 3.Fake GPS Location - Floater from Google Play:
Floater is a fictitious GPS application that operates from a floating window and makes it simple to access games like Pokemon Go. To any location in the world, impersonate your phone's location. This app created a fictitious GPS location so that other apps believe you are there.
Tutorial to using "Fake GPS Location - Floater":
1. To enable floating, grant permission to "draw over other apps."
2. On your device, enable the Developer settings (it is not required for older versions).
3. Select this app to be a mock location app or enable mock location. Select "Allow mock location" from the developer options.
4. For the best results, set your location to "GPS ONLY".
5. To view your application, resize or minimize the window by dragging the black bars.
6. Start the app and drag the map to the location you want to pretend to be. Where you want to be is indicated by the green dot.
7. To get started faking your location, click on the play button.
8. Users can use the stop button to get back to their real location.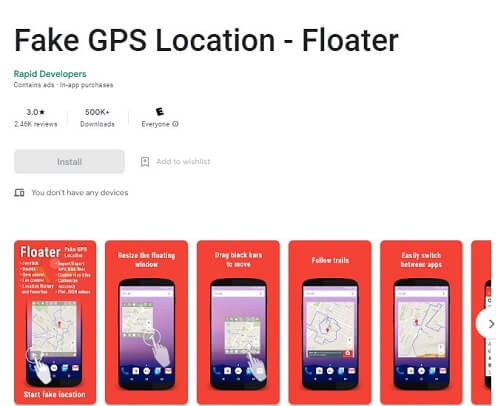 4.Using MockLocationPlugin:
It is simple to send simulated GPS coordinates to an Android emulator using this Intellij plugin. Since the plugin is a part of Android Studio, opening DDMS won't stop your debugging process. The plugin includes a few different GPS-emulating tools to simulate real-world device location changes:
1. Simulate GPS coordinates from one starting point to another.
2. Simulate a set of GPS coordinates that can be defined by the user.
3. Simulate a single GPS coordinate.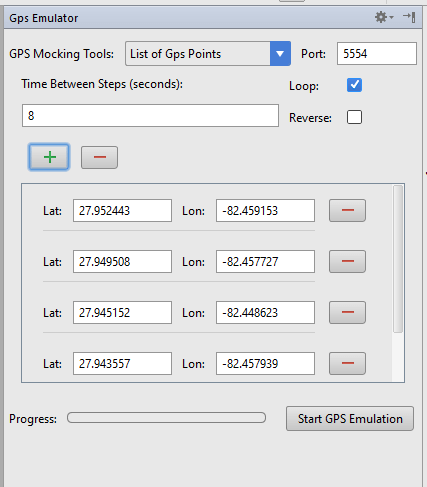 5.Virtual Location in 3utools
3uTools is a popular iOS management tool. With that, there is also a feature that allows Pokemon GO players to spoof the location. That is "Virtual Location." This feature name is similar to the second tool mentioned in this article but there are different tools. The virtual location features in 3uTools are available to change the iPhone and iPad's location with one click by setting the address or coordinates, which also supported Joystick for Pokemon Spoof.
How to use "Virtual Location" in 3uTools?
Step 1. In 3utools, select Virtual Location from the Toolbox menu at the top of the program while your iPhone or iPad is connected.
Step 2. Use the search bar or a location on the map to choose where you want to pretend to be.
Step 3. When you see the "succeeded" message, select OK after selecting Modify virtual location.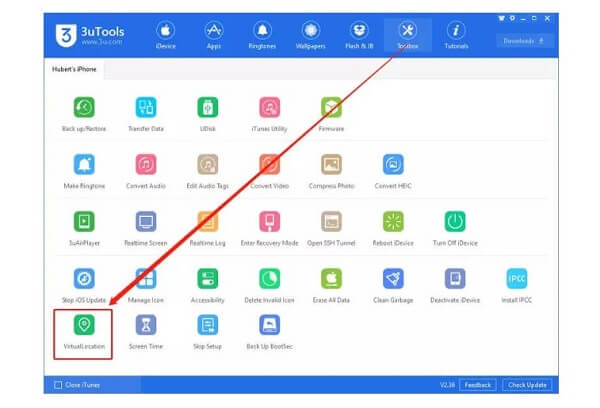 Summary
Although Pokemon GO is available worldwide, your location may prevent you from fully engaging in the game. Using a Pokemon spoofer to change your region and spoof your GPS, on the other hand, opens up a world of possibilities. You will be able to unlock characters and enter brand-new cities and streets, for instance. Above them, ClevGo location spoofer would be an excellent means for Pokemon GO spoof. Try it now and have a different experience in Pokemon GO!