Are you in need of candy to fuel your Pokémon buddy and level up your game progress? Trainers on Pokémon Go collect candies and feed them to their Pokemon buddy to power up Pokemon that they rarely come across (eg. mythical & legendary). Above all types of Pokemon candy available in this Niantic's game, the Pokémon rare candy has proven to be the most valuable.
This treatment is highly versatile since it can be used to substitute candy for any Pokemon species when fed to it; be it a Pikachu, Clefairy, or even Rattata.
Tips to Get Rare Pokemon Go Candy
Part 1: What is Pokemon Go Rare Candy?
The Pokémon Go rare candy is a very exclusive and most looked-for Pokemon treat in the game. Trainers have nicknamed it the Pokémon 'Wild Card' since it's a substitute for any candy type. This explains why this vital, most valuable candy is hard to get on Pokemon Go.
The Pokemon rare candy has however become a game changer to many users since it helps them level up Pokémon types that are scarce to acquire in Pokémon Go. Unlike other candy types, this rare candy cannot be acquired through the usual methods used to get the 'normal types'. Here are 6 working methods about how to get rare candy on Pokemon.
Part 2: How to Get Rare Candy in Pokemon Go?
Method 1: Get raid battle rewards
The first primary technique you can use to get yourself a rare candy is by engaging in battle raids and beating raid bosses. If you manage to overwhelm raid bosses in a solo or group battle, you might be lucky enough to win rare candies as your reward.
The rare Pokemon candy is just one of the eight possible rewards a trainer can get for this achievement. This means that you have a 12% chance of being rewarded with a rare candy for winning a raid battle. It's therefore not guaranteed that defeating battle bosses will get you the rare candy you've been craving.
To avoid such drawbacks, there are more assured methods recommended by Pokemon Go cheats to help you gain rare candies to help you level up fast. Let's hop into the next one!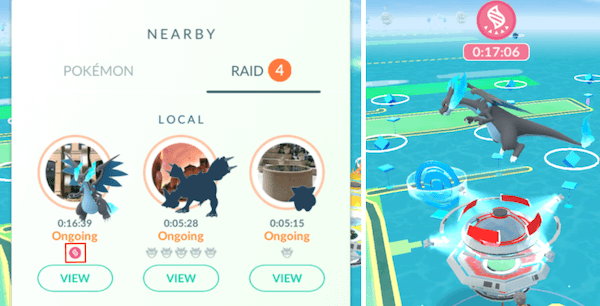 Method 2: Keep walking
Walking your Pokemon buddy is one of the easiest ways of getting you a rare Pokemon candy. It's however time-consuming and tiresome since you'll have to be on your feet for a long time to grab valuable items. The game has a tracker to make sure you're walking while playing simultaneously to be compensated for the distance covered. If you're playing while driving, the system will detect that and warn you for driving fast.
To be eligible for a walking reward on Pokémon Go, you need to cover an estimated distance of 5, 25, 50 and 100 kilometres in 7 days. These walking rewards are usually granted in stacked packs on a weekly basis. Remember, you could walk your Pokemon to cover these distances and still not get a rare candy. Here's a list of the items rewarded per KM walked:
Distance Covered
General Walking Reward
5 KM
20 Poke Balls
25 KM

10 Great Balls

500 Stardust

1 Rare Candy/5 KM egg

50 KM

5 Ultra balls

1,000 Stardust & 1 Rare Candy

5 Silver Pinap Berries

5 or 10 KM egg

100 KM
16,000 Stardust
Method 3: Make use of the Pokemon Go candy cheat
This is the easiest and fastest method to earn yourself a rare candy in Pokémon Go without having to 'keep walking' or engage in battle raids/leagues. ClevGo is here to save you all the time and distance you need to cover to get a rare Pokemon candy in no time.
All you need to do is have this tool installed on your device, grab your favorite beverage, and begin spoofing location movements on your map virtually while tackling various tasks remotely. ClevGo is outstanding because it masks your location legitimately, keeping you off-trackers and location-based security measures.
Besides, ClevGo is built to adapt IOS and Android devices for users who need to simulate their GPS movement naturally. This software gives Pokémon trainers the ability to spoof their location without having to walk around while playing.
3.1 Steps to spoof Pokemon Go location with ClevGo
Step 1: First of all, download the ClevGo app on your computer and install it to Get Started.
Download for WindowsDownload for Mac
Step 2: Step 2: Using your USB cable, connect your device to your PC then unlock your phone to validate this process by clicking 'TRUST' and then entering your passcode.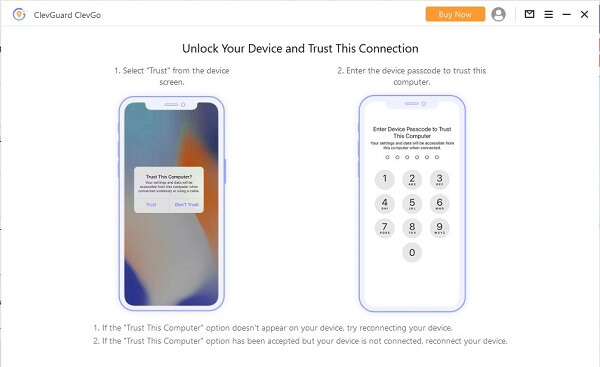 Tip:
Upon connecting your devices via a USB cable once, you can configure your phone to use a WiFi connection in your future sessions.  All you need to do is add your PC as a 'trusted connection' on your phone then validate it with your password.
Step 3: Step 3: As soon as you're connected and set to go, load your map to identify your particular location and begin spoofing simulated locations as you go for that Pokémon rare candy.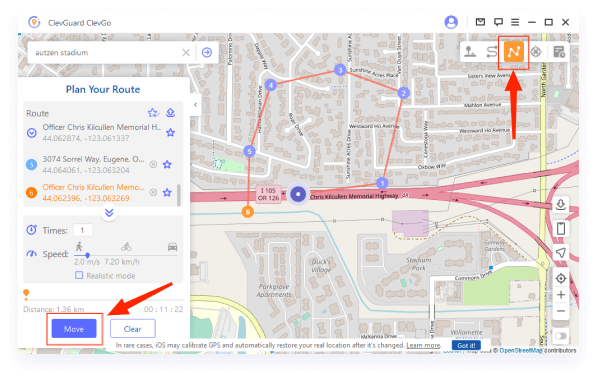 3.2 Tips to choose a mode for Pokemon Go Candy Cheat
This Mode is used to change location quickly. With that, you can fake your location anywhere with only one click of "Move". For Pokemon Go, we usually recommend the below modes.
ClevGo Two-Spot and Multi-spot Mode
Here, you can use specific coordinates and addresses to pin multiple locations (Up to 100 spots) on routes you'll be using when playing. Also, you can set your preferred speed when simulating the GPS movement.
ClevGo Joystick Mode (360-degree Movement)
This mode basically gives you the ability to freely move and automatically change your location using the 'Direction & Move' buttons.
Method 4: Battle with other Trainers
This is quite different from battling other trainers during battle leagues. Here, you will have to battle trainers independently '3 Times a day' to be rewarded. On the friends' summary, click the battle button, or scan each other's QR codes to engage in a battle. However, there's only a 15% chance to earn a rare candy during every single battle of three.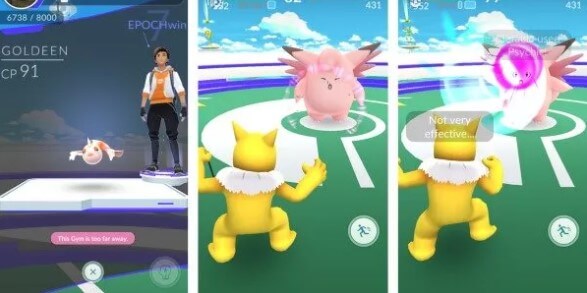 Method 5: Complete More Research Tasks
Completing Field, Event or Special research tasks is another method trainers use to gain rare candy. You're advised to check the 'Silph Road' research tasks section to see any available, up-to-date research tasks that may be offering a rare Pokémon candy upon completion.
You just need to camp at a pokestop and keep spinning the wheel whilst deleting the inappropriate tasks, until you get to the ones offering a Rare candy as a reward for completion. This a quick reminder that Pokémon Go understand the value and significance of this treat. Therefore, keep in mind that tasks offering Rare candy as a reward will definitely be exclusively complex.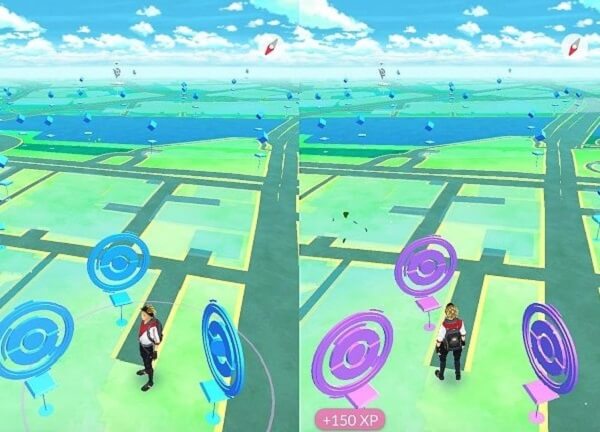 Method 6: Take advantage of Weekly Adventure Sync
Pokémon Go's weekly adventure sync usually happens at 9 Am every Monday. This feature enables trainers to track their Pokemon buddy walking distance over the past 7 days of gameplay, even if they might have walked while their app was closed. The adventure sync is linked to your IOS 'health app' or Android's 'fitness app' to record your Pokémon Go progress even when offline.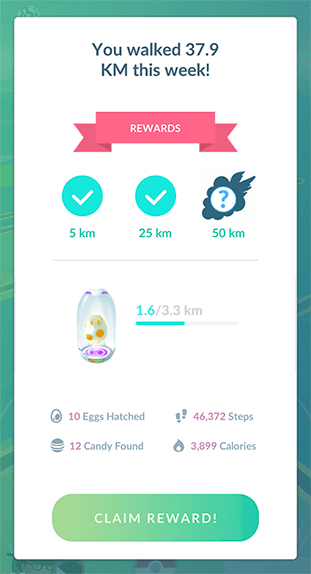 Part 3: How to Use Your Rare Candy in Pokemon Go
Since the Pokemon Go rare candy is versatile to substitute any other candies in the game, trainers collect this treat to either level up a Pokemon that need excessive walking to get or evolve a rare Pokémon that they've managed to hatch onetime only.
It's always the trainer's choice to decide the appropriate use for their earned Pokemon to level up their ultimate progress.
Part 4: Hot Q&A about Pokemon Go Rare Candy - FAQs
Can I turn Pokémon candy into rare candy?
Unfortunately, turning any Pokemon candy into a Pokémon rare candy is an impossible thing to do. Only a rare candy can be used to substitute other candy.
What Pokémon only need 1km to get candy?
Pokemon that require walking 1 Km to get candy are:
Caterpie
Pikachu
Magikarp
Aron
Wailmer
Bidoof
Purrloin
Sewaddle
Fletchling
Skwovet
Can I trade Pokémon for candy?
Absolutely! You can trade Pokémon for candy by transferring a specific Pokemon from your inventory to acquire a relative candy. Just click on the particular Pokemon and hit the 3-line menu button, then click on Transfer.
Can I get rare candy from levelling up?
You can get rare candy on Pokémon Go for engaging in raid battles successfully to earn EVs and levelling up your stats above level 40, up to level 50.
What is the fastest way to get rare candy Pokemon?
The easiest and fastest way to get rare candy in Pokémon Go is through conquering raid battles/leagues and using some user-acknowledged Pokémon rare candy 'hacks' to boost your progress. 
Final Thoughts
In conclusion, there are several working methods Pokémon Go trainers can use to get the rare candy to power up and evolve their Pokemon. ClevGo has however proven to be the most convenient, and fastest solution towards getting a rare Pokemon candy, without having to stress walking crazy distances around town. This GPS simulator software is tailored to save you all the unnecessary struggle of having to physically change locations to record kilometres on your walking record.