The iconic monster-catching series created by Nintendo is now available on mobile devices - thanks to Pokemon Go.
The game, in contrast to traditional entries in the Pokemon series, makes use of the GPS and augmented reality capabilities of your mobile device to make Pokemon appear around you as if they were in the real world.
The game can be downloaded for free from both the Google Play Store and the Apple App Store. However, there is a possibility to buy in-game things with either real money or PokeCoins that you have earned via playing the game.
In this article, we will talk about how to play pokemon Go and the best tips and tricks that make you the winning champion.
Part 1: How to Install and Get Started with Pokemon Go?
Step 1. Search and type "Pokémon Go" on App Store, click the option marked "Free, " then, tap "Get".
Step 2. A Google symbol will appear on the signup screen, type in your Google ID. (Another option is to choose the Create Account button and proceed with the on-screen prompts).
Step 3. Type in your Google account's password. Then, you can enjoy the game.
Part 2: 10 Most Useful Guide for Pokemon Go Beginner
1. How to Catch A wild Pokemon?
You can find a place to catch Pokémon using Berries and high-performance Poké Balls. Razz Berries prevent the Pokémon from escaping the Poké Ball, Nanab Berries slow down the Pokémon to make it easier to capture, and Pinap Berries quadruple your Candy if your next catch attempt succeeds.
Your smartphone will vibrate and show a nearby wild Pokémon on the map. Tap the Pokémon to capture it.
Pokémon will appear before you.
Poké Ball: tap and hold.
Pokémon acquire a target ring. The ring color represents Pokémon capture difficulty. Orange, red, and green rings represent capture difficulties. The colored ring's lowest diameter is best for catching Pokémon. Throw the Poké Ball at the Pokémon.
Poké Balls catch Pokémon if you succeed.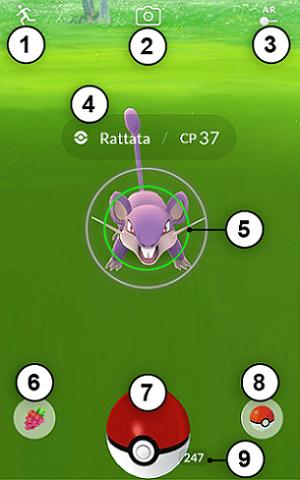 2. How to play with your buddy in Pokemon Go
Niantic published the update, including Buddy Adventure, at the end of 2019. It allowed Trainers to choose a Pokémon to be their Buddy and develop a close relationship with it over time.
Follow the Tutorials to Play with Your Buddy.
Step 1. Choose a Buddy Pokémon. Don't worry—you can replace Buddy 20 times a day.
Step 2. Open the Buddy menu. The game will explain the Buddy Adventure mechanics when this menu loads.
Step 3. Changing Buddy is even simpler. First, touch your Buddy's picture at the bottom.
Step 4. Press Swap Buddies. After confirming your choice, your new Buddy will display on the screen.
3. How to Play Pokemon Go without Moving?
For playing Pokemon Go without walking, you should get the help of some tools like ClevGo. ClevGo is a popular Pokemon Go location spoofer can change, switch, spoof, and hide your location. It is one of the greatest Android and iOS apps for flawlessly faking locations without Jailbreak or Root. You may halt the trip anytime and change the speed and travel time.
3.1 The key features of ClevGo
Marching Mode
Marching mode is great for GPS automation. People will assume you're moving since the GPS coordinates travel on the roadway in a set route at a typical rate. So that you can change your location to anywhere and in your favorite route and speed.
Keyboard Access
Keyboard access lets you activate WASD or 4 arrow keys on-screen. The buttons allow you to manipulate your GPS locations on the map like a game. This tool lets you experiment with your false GPS locations in real-time.
Joystick
On-screen joysticks let you manage GPS movement on the map. Choose the speed and direction.
GPX file and History Record
You can export or import your GPX file, also, save your history record in "Favorites" so that you can use it in the next time.
3.2 Step-by-step guide to play Pokemon Go without walking
Step 1. Connect to the computer
Setup and launch ClevGo on your PC. Tap Start. USB-connect your Android or iOS device to your PC. Select "Trust This Computer." Then it loads the map. After loading the map, you may locate yourself.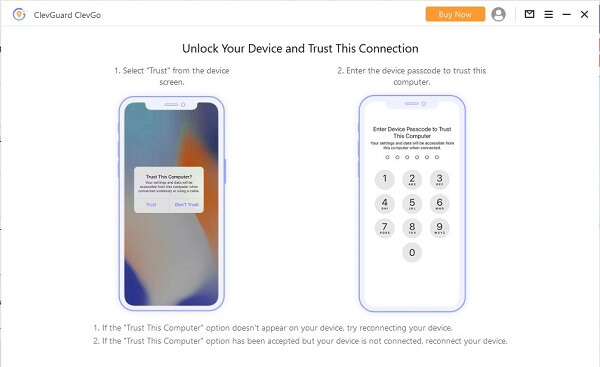 Step 2. One-Click GPS Location Change
Teleport Mode is the 3rd option in the upper right corner. Slide your mouse to zoom in and out and choose a place. This mode allows you quickly fake your GPS location to another spot.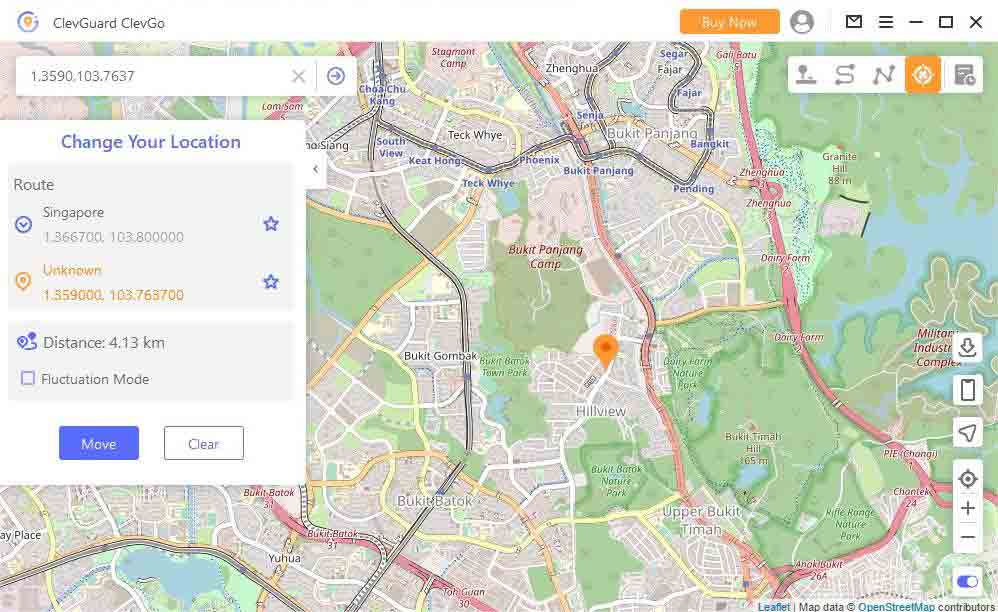 Step 3. Simulate GPS Movement with Tailored Route by Two/Multi Spot Mode
To build a route in Pokemon Go, click the upper-right Two-Spot Mode or Multi-Spot icon. Map a route. Your location shifts simultaneously. If you wanna make the movement more realistic, you can check the table of "Realistic Mode", the speed will be fluctuate between the upper and lower 30% of your setting speed.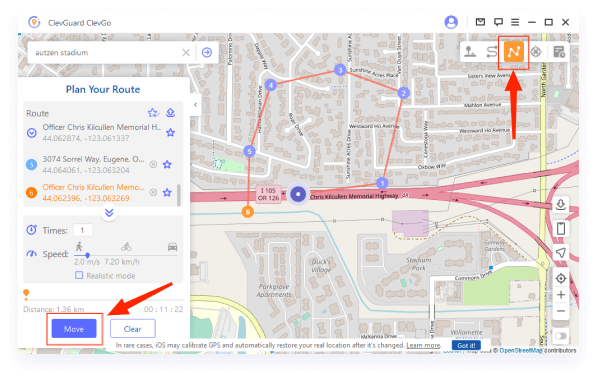 4. Everything about PokéStops and Gyms
As you progress in Pokémon Go, you'll be able to unlock new prizes and benefits by upgrading PokéStops and Gyms. To get access to these bonuses, players must use augmented reality scans at certain PokéStops or Gyms. Just remember that there is a time limit on this freedom. Items about PokéStops recommended to beginners Items collected are automatically placed in your inventory and may be utilized throughout your adventure. Each piece is used differently.
Pokeballs: Capture and store Pokemon from Pokestops.
Potions: Used to restore a percentage of a Pokemon's HP from Pokestops.
Max Revive: Pokestop-bought Max Revive revives fainted Pokemon.
Berries: Helps catch wild Pokemon.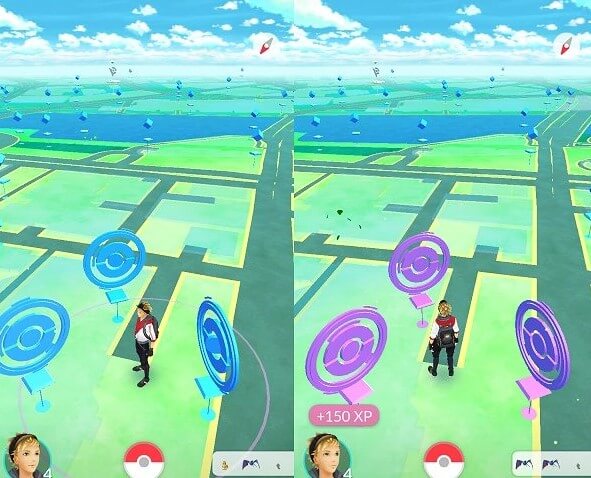 5. How to Battle in Pokemon Go
In Pokémon GO, you and another Trainer may face off using three-member teams of Pokémon. Do more damage or knock out all of your opponent's Pokémon before time runs out to win. Check the below tips to battle in Pokemon Go.
Step 1. Start a battle
Step 2. Choose a League/Battle Party
Great League: 1,500-CP max.
Ultra League: Trainers access this League by owning at least three Pokémon with CP ratings exceeding 1,500. 2,500 CP max.
Master League: CP ratings exceeding 2,500. This League has no CP cap.
Step 3.Use tactics to win the battle
Use Fast Attacks, Charged Attacks, and Protect Shields to defeat your opponent. Learn about type effectiveness and swap Pokémon to maximize damage and minimize harm.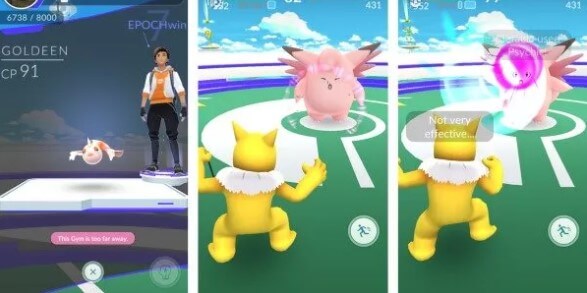 6. Pokemon Breeding Guide
The process of Pokemon breeding seems simple at first glance. But there's a lot that has to be considered. At the outset, you must pair up two compatible Pokemon in order to hatch an egg. Here's how to proceed:
Choose a male and a female Pokemon.
Check that they get along well.
Put them under care of the Pokemon Nursery on Route 5 or at the Wild Area's Bridge Field.
At some point, they'll lay an egg that you may retrieve from outside the Nursery's doors.
Don't let the Egg leave your group until it's time to hatch it.
7. How to Get More Pokemon Go xl Candy
7.1 What is Pokemon Go xl candy and how it works?
A Pokémon at Level 40 requires Candy XL, a particular kind of Pokémon Candy, in order to gain the experience and power to advance to Level 50. Until you reach Level 40, you will not be able to get XL Candy.
Most in-game actions that provide Candy also drop XL Candy. However, capturing Pokémon is by far the most common source of XL Candy. The number of XL Candies gained is unaffected by the consumption of Pinap Berries.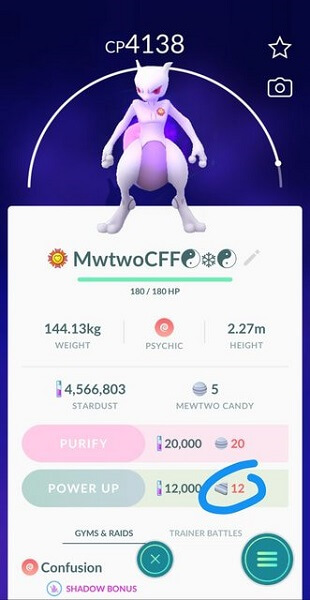 7.2 The tricks to get more Pokemon Go xl candy
Some game mechanisms are guaranteed to provide an XL Candy, while others function more like random drops. These pursuits will result in the acquisition of XL Candy:
Catching a Pokémon
Catch a Raid Boss
Trading a Pokémon
Hatching a Pokémon
Transferring a Pokémon
Exchange regular Pokémon candy
Meltan Box
Walking with a Buddy
Evolving a Pokémon
Feed berries to Pokémon defending gyms
8. How to Manage Pokémon and Inventory
Depending on your game emphasis, you'll have to make selections about what to bring. We've all thrown away Potions only to regret it after a few bouts. Let's optimize the space we have.
Never discard something without first assessing its worth. Some consumables refill easily. Don't toss away golden razz and silver Pinap berries—they're tougher to earn!
Since you'll use pokeballs on CP-based Pokemon, they're less relevant. Silver pinaps and golden razz berries are preferred for special events. If you're not an obsessive catcher, don't stack too many razz and nanab berries.
Upgrade your item bag eventually. Farming pokecoins in Pokemon Gyms is the most cost-effective method.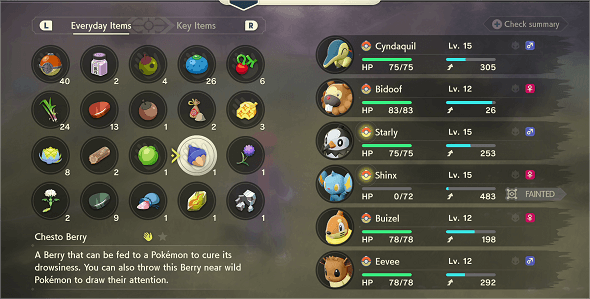 9. Everything about Pokemon Go Egg Hatching
You have a chance to discover a Pokémon Egg when searching for things at PokéStops. If you put the egg in an incubator, it will hatch into a Pokémon while you go around with it in your bag.
Here's what to do in order to hatch an Egg:
Step 1. Tap the Main Menu option in the Map View
Step 2. Tap Pokémon and tap Eggs at the top of the screen Select one of your Eggs, tap "Incubate" and choose an appropriate incubator.
Step 3.Walk to hatch the Egg.
Step 4. Only one egg at a time may be incubated, but you have access to a limitless supply of Incubators. The Store offers extra Incubators that may be used to incubate and hatch several Eggs simultaneously.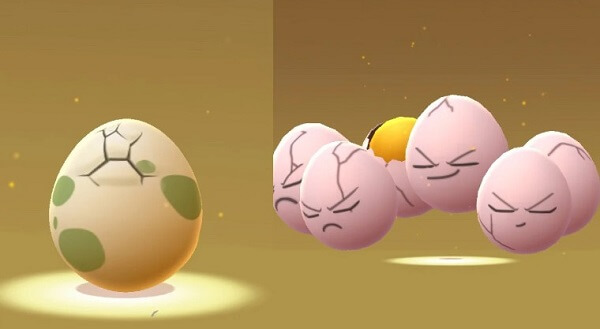 10.How to Mega Evolve Pokemon Go in Pokemon Go
Mega Evolution is a process to level up Pokemon's CP. In Pokémon Go, you can use Mega Evolutions to transform existing species into even more potent forms. Mega Evolve is temporary. It alters your Pokémon momentarily, altering their look, enhancing their combat performance through a notable boost in stats, and providing other special advantages.  If a Pokémon's summary page contains both a "Mega Evolve" button and "Mega Energy," it is suitable for Mega Evolution.
You can find Mega Pokemon in Mega Raids. In there, you can earn Mega Energy to Mega Evolve. But please reminder that there is a maximum of one Mega Pokémon per player.  Your original Pokémon will revert to normal if you Mega Evolve another one, and you will need to gather Mega Energy to evolve it once more.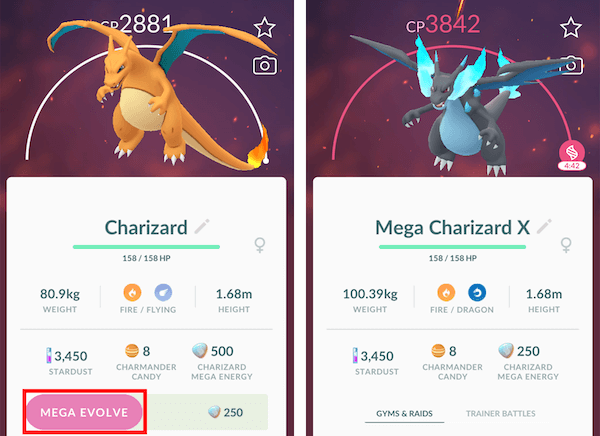 Conclusion
In this Pokemon Go guide, we went through different Pokemon Go tips and tricks to win at the game. After this guide, we are sure that playing Pokemon Go will be a winning experience for you.
But if you wanna spoof Pokemon Go locations to play Pokemon Go without moving, ClevGo would be a great choice. This amazing tool that might help you win every game with the best Pokemon Go location spoofer you could come across. It is easier to use and available for both iOS and Android.