Are you looking for pokemon auto catcher? Then stop right here as we got you covered! In this article, we present you with a list of the 5 best Pokémon Go Auto Catchers. In addition, you will also find all the necessary information needed to begin with each of them. Plus, we got a surprise for you to do free Pokemon Go auto catch without moving and walking! So, stay tuned with us as we guide you step by step.
Part 1: What Is A Pokémon Go Auto Catcher?
A Pokémon Auto Catcher is a portable electronic device made for the Pokémon Go app. It is also known as a Pokemon Automatic Catcher and connects to your mobile devices via a Bluetooth connection.
It usually comes in an O-shaped body design that can be worn around your wrist like a band or watch. However, other designs also exist. Since it is intended to be used outside the comfort of your home, a Pokémon Go Catcher is usually integrated with a built-in battery as well as an LCD.
These devices help in performing certain actions related to catching a Pokémon in the Pokémon Go app, such as by removing the need to tap the mobile screen multiple times.
Part 2: The Best 5 Pokémon Go Auto Catcher in 2023
Below are 5 of the best Pokémon Go Auto Catchers that you buy for yourself. The order is purely random. Each device is unique in terms of its features and abilities. Check out the below list and get the one that sounds most like you!
1: Pokémon Go Plus
We start our list with the Pokémon Go Plus. It is best known as the first-ever Pokémon Go Auto Catcher device that was manufactured and developed by Nintendo in September 2016.
Pokémon Go Plus comes with an in-built pedometer, a mechanical button, as well as an LED. It flashes whenever there is a Pokémon nearby and also vibrates (alongside flashing its LED) when near a PokéStop. In order to catch a Pokémon that is close, a user needs to press the button on the Pokémon GO Plus to throw a Poké Ball. It will vibrate and flash when successfully caught.
On Amazon, it is currently available for about $40.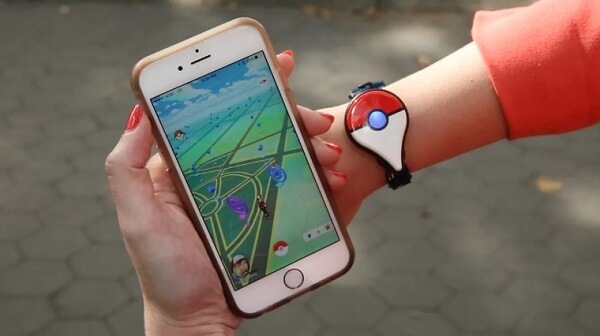 2: Go-tcha
Go-tcha is yet another one of the best Pokémon Go Auto Catchers in the market. Developed by Datel, Go-tcha Pokémon Go Catcher brings in several new features.
Firstly, and most notably, it can be fully automated. A user only needs to wear the poke catcher while ensuring it is connected to the game app. While in manual mode, it will vibrate and animate whenever near a PokéStop or a Pokémon, or when a Pokémon is caught successfully. Moreover, the button on the device is used to catch a Pokémon and collect items from a PokéStop.
Go-tcha also has an OLED screen that features fully-colored animations to indicate various messages. It comes with a built-in battery that lasts for a day at max.
At CodeJunkies, it is currently available for $37.
3: PokéBall Plus
PokéBall Plus is also one of the most popular Pokemon auto catchers. It is developed by Nintendo and was launched alongside the release of Pokémon: Let's Go, Pikachu! and Pokémon: Let's Go, Eevee!
Apart from being able to work on Nintendo Switch, PokéBall also acts as a Pokémon Go Catcher. Unlike other Pokémon Automatic Catchers above, it is a spherical device. PokéBall Plus has a built in-pedometer and a button that lets you throw a virtual Poké Ball at any nearby Pokémon. Its LED color will indicate whether the catching attempt is successful or not. It will also light up and vibrate whenever near a PokéStop or a Pokémon.
On Amazon, this Pokemon Go auto catcher is currently available for $130 each in used condition.

Related Read: 10 Best Places to Spoof Pokémon Go and Catch Rare Pokémon in 2023
4: Dual Catchmon
Piling up the list, Dual Catchmon is the most unique of all the Pokémon Go Catchers on our list. It is a circular-shaped device and is indeed one of the best Pokémon Go Auto Catcher.
Dual Catchmon allows up to 2 accounts and needs no dependency on recharging. It is powered by 2 AAA batteries that give a ton of time between battery replacements. Like every other Pokémon Automatic Catcher, it needs a Bluetooth connection to connect with your mobile device. It neither makes a sound nor vibrates when near a PokéStop or Pokémon. It only changes colors to give off different messages.
It also has an auto-catch mode that allows as pokemon automatic catcher without user interference. Moreover, Dual Catchmon is always one click away from being instantly powered up and ready for action.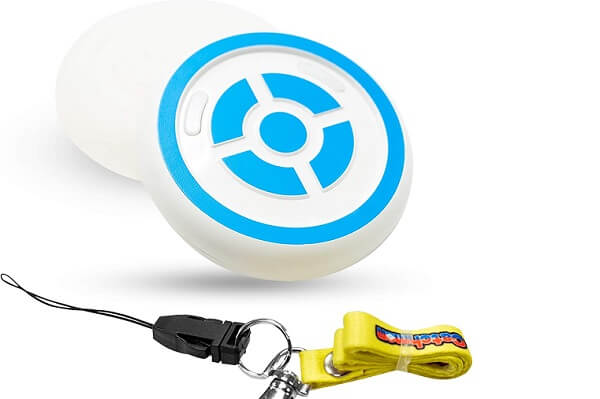 5: Gotcha Evolve
Last but not least, Gotcha Evolve is yet another Pokémon Automatic Catcher on our list. Gotcha Evolve is often the Pokémon Go Auto Catcher device of choice by the majority of Pokémon players.
Developed by Datel, it is an upgraded (evolved) version of Go-tcha and improves on every feature the original Go-tcha has. One of the most prominent changes is its increased battery size.
Moreover, unlike many Pokémon Automatic Catchers, Gotcha Evolve can be fully automated. It will catch the Pokémons for you without you ever needing to look at your mobile screen. Gotcha Evolve will vibrate and animate whenever near a PokéStop or Pokémon. A button on the device allows players to manually and quickly catch a Pokémon or collect items from a PokéStop.
At CodeJunkies, it is currently available to buy for about $43.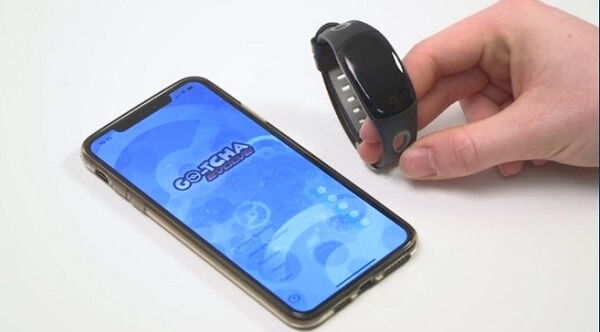 Bonus: Play Pokemon Go Without Moving Free with Pokemon Auto Catcher
Not all of us are highly extroverts who love going out daily on a Pokémon hunt. Therefore, we present you ClevGo, a top-rated application by ClevGuard that incorporates industry-standard location spoofing technology.
The Pokemon Go auto catcher makes it possible to let you stay within the coziness of your house while exploring the world outside at the same time. It tricks the Pokémon Go app in the most natural way without letting it suspect anything. Also, you will not get banned.
1. Key Features of Pokemon Auto Walker and Catcher
ClevGo was designed keeping in mind to cater to as much as people as possible. It allows you access to a variety of other features as well that are only a couple of clicks away! With ClevGo: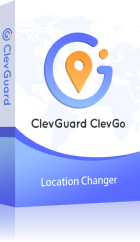 Features of ClevGo Location Faker
You can place yourself anywhere on the world map.
You can access any location-based application.
You can fake your GPS location.
You can plan your route with complete freedom.
You can simulate movement with the help of a virtual joystick.
You can spoof your location without the need for jailbreaking or rooting the device.
You can run the application on both iOS and Android devices.
2. Steps to Play Pokémon Go Without Moving via Best Pokemon Go Auto Catcher
If you don't like setting up complex tech equipment, the good news is that the steps in getting started with ClevGo are pretty straightforward. There are only 4 simple steps involved to play Pokemon Go without moving:
-Download ClevGo on your PC
-Connect your Android or iOS device to it
Download for WindowsSee pricing
-You will get the "Allow" or "Trust this PC" option
-Click that trust option and confirm your phone device information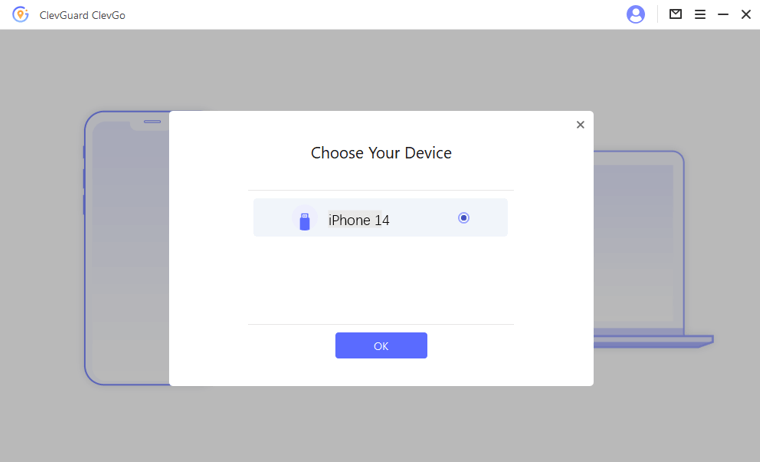 -Wait until the map is loaded
-Choose Teleport Mode or Joystick Mode. You will be able to change your phone location instantly with Teleport Mode. And Joystick Mode enables you to hatch more eggs and do automatic catch in Pokemon Go.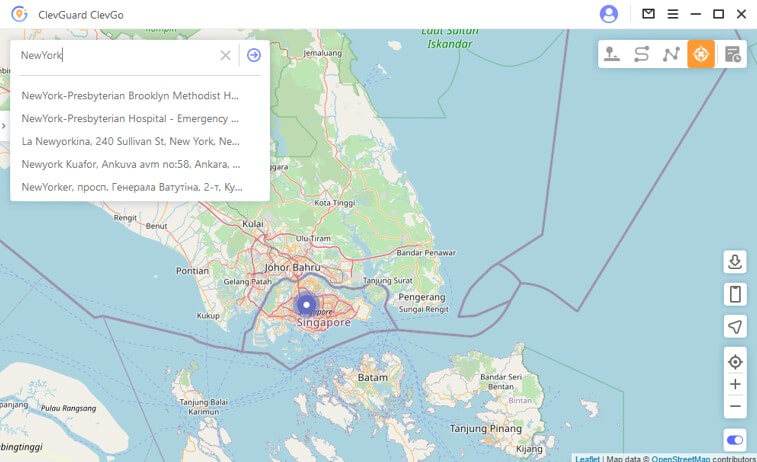 -Ta-Da! You are all good to go!
-4 different ClevGo modes will be available in front of you. Choose any and get started to free try this Pokemon Go Auto Catcher right away.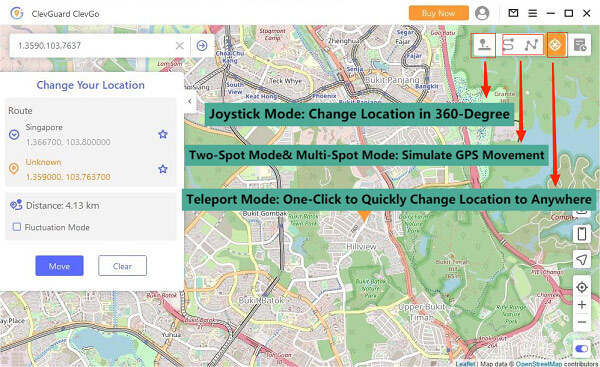 Conclusion
There are the 5 best Pokemon Go auto catcher Apps that we have tested. And if you wanna play Pokemon Go without moving, ClevGo would be a great choice. It represents itself as a much irresistible buy especially if you don't want to go out on a Pokémon hunt daily. When compared with all the Pokémon Go Spoofers, ClevGo is priced relatively cheaper.
Moreover, it effectively eliminates the need to buy a Pokémon Automatic Catcher every time the previous one malfunctions. So, now is the time to hop onto your bed, find a comfortable position, power up ClevGo, and begin your Pokémon Go auto catching!